10 Ways to Create Luxurious Bedrooms
Are you considering converting your bedroom into a lux room? Before looking to hire a pricey interior decorator, be more strategic in your thinking because a pricey interior decorator doesn't guarantee a luxurious look. What makes a bedroom have that luxurious look? Check out these 10 ways of achieving a luxurious bedroom look.
Design Your Walls Elegantly
Except you prefer an ultra-minimalist look, having white walls in your bedroom feel more archaic than luxurious. Try using wall paints or wallpapers, this gives your bedroom a warm and expensive look.
Try to match your wall paint with the rest of your furniture when designing your bedroom. For instance, if you have pastel-colored modern bedroom furniture, a cool shade for your walls may elevate the ambiance of your room.
Embrace a Unique Headboard
One of the best ways to alleviate the glam fire in your bedroom is by adding a luxe-looking headboard. A luxe-looking headboard doesn't necessarily have to be expensive, just make sure to go for the one with unique features like unique shape, outstanding height, elegant fabric (velvet or linen), and bold color.
If you can do simple home projects, you can even design your own to save on costs. For instance, you can convert old furniture into an elegant headboard.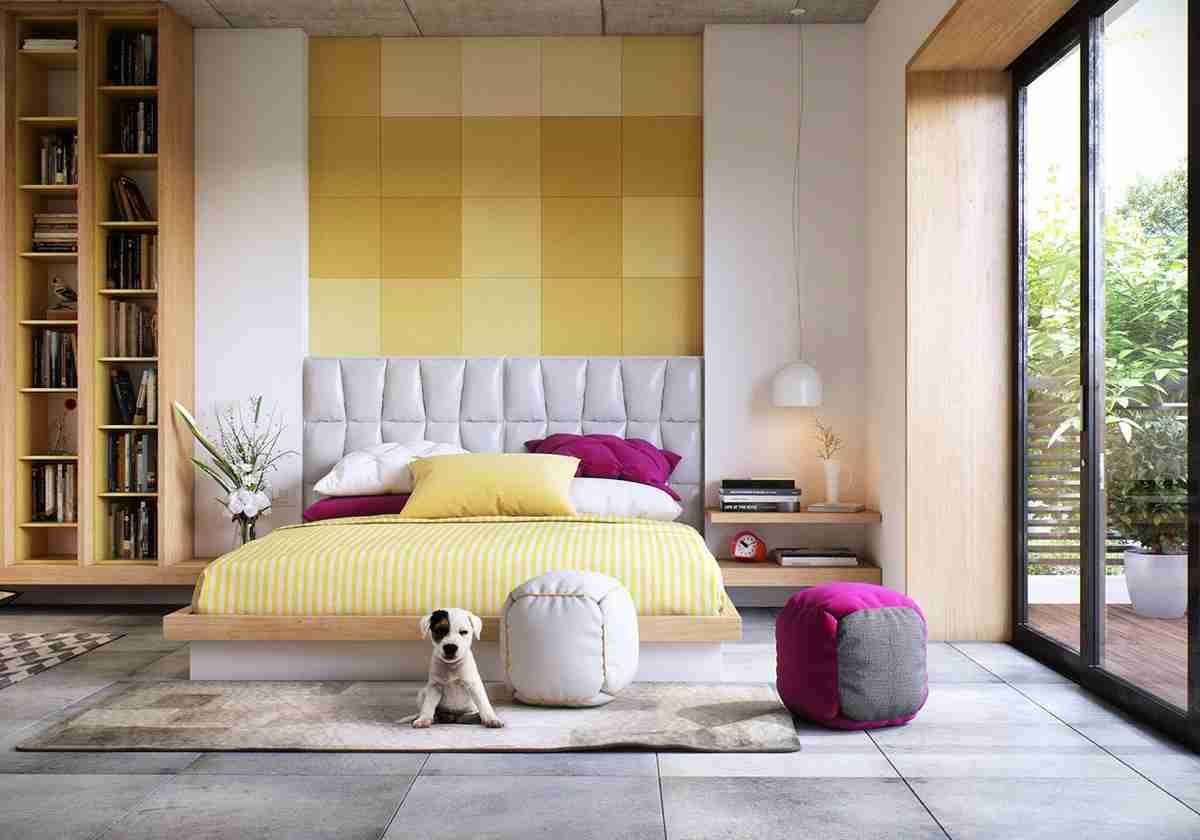 Make Use of Glamorous Lighting
For a luxe-looking bedroom, you might have to embrace fixtures with shiny finishes. The ceiling fixtures, pendants, and table lamps should have good, glass, or crystal finishes to attain that luxury factor. Getting these fixtures in large shapes also helps improve the upscale look of the room.
Adorn your Inner World with Curtains
Bedroom curtains are no longer just a medium for making a private haven. Instead, these introduce natural light to your bedroom. Thus, the experts at Vision Bedding suggest going in for a curtain with a suitable lining, fabric, color, and length. Or, customizing the design as per your needs can also be a lucrative option.
When choosing your curtains, try to consider the climate or time of year. For instance, if you live in a hot area and experience harsh summers, using thin fabrics like lace or cotton will allow air to come into your room and keep you cool.
Choosing curtains holds utmost importance and deserves due diligence since they swear to add a sense of grace and sophistication to your bedroom. And, elevating the décor is not to mention!
Add Stylish Seating
Consider placing luxe-looking seating near your window nook or in front of your bed if the space is available. You can place a bean bag or a cushioned seat to add a more luxurious feel to your bedroom. From a practical standpoint, this seating arrangement will make it comfortable for you to read, temporarily arrange some clothing, or even rest for a while. And from an aesthetic standpoint, this seating arrangement gives your bedroom that expensive look.
Introduce Mirrors to Your Bed Frames
Add a glitzy style to your bedroom wall by placing mirrors on your bedroom walls just above each nightstand. The mirrors could be behind lamps or any other lighting to add glamour to the room. In choosing a mirror, make sure to go for the ones with unique details such as gilded finishes/unique shapes. These types of mirrors add high style to all kinds of bedrooms.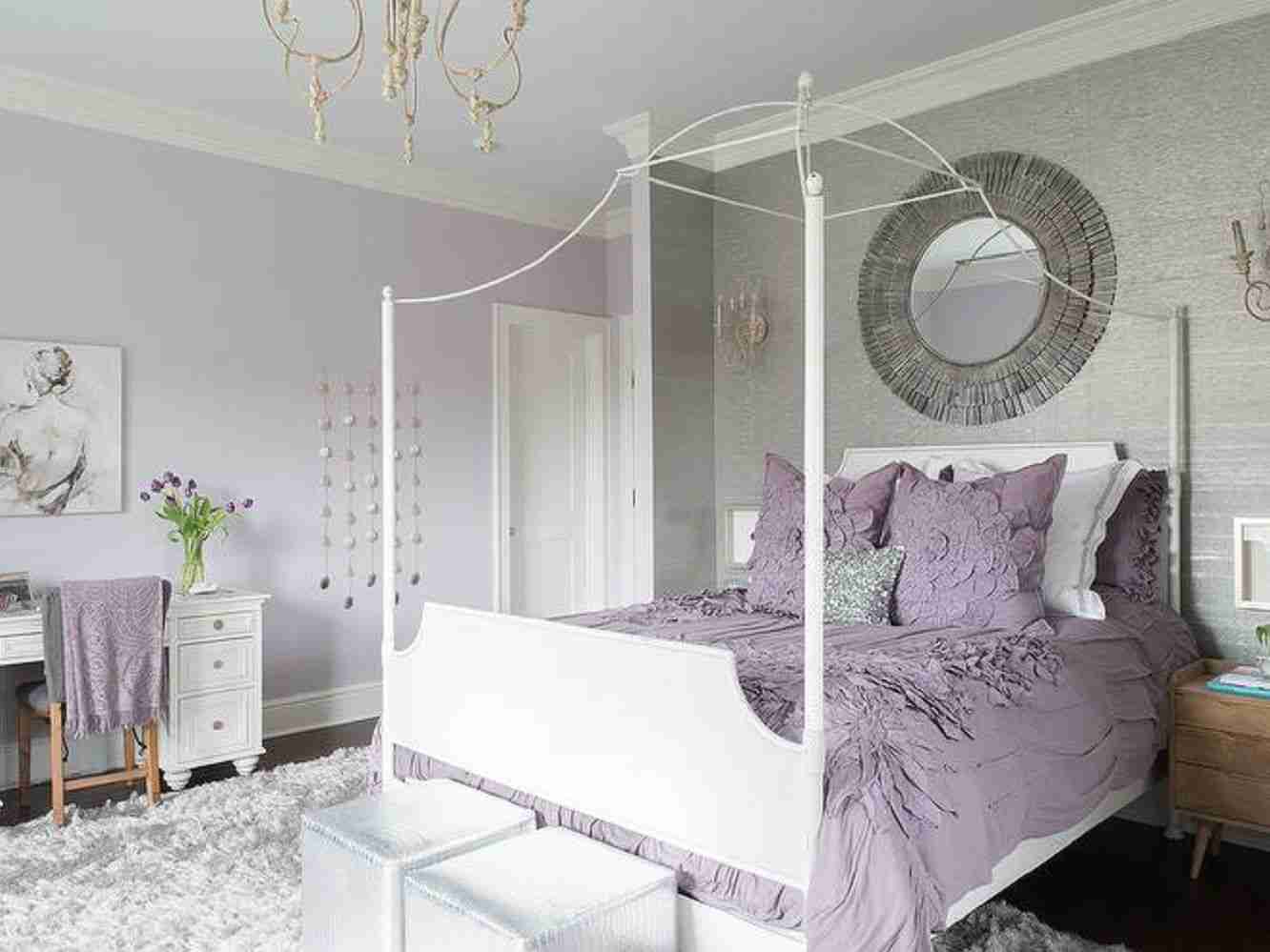 Embrace Nightstands with Bling
A luxe-looking bedroom requires an elegant nightstand and this elegance could be accomplished by decluttering the nightstand, getting rid of excess paperwork, adding good lighting, and introducing a vase of flowers. Find a place to store your small items like accessories, electronics, or hygiene products to clear your bedside table. Also, in the construction of your nightstand, try to use reflective hardware like brass, silver, and so on.
Reduce the Number of Throw Pillows
Your bedroom can't have that luxe look when it's overstuffed with lots of throw pillows. Using a Euro-size pillow and two other throw pillows reduces clumsiness and add elegance to your room. Follow the rule of thumb which states that "pillows shouldn't occupy more than a quarter of the total bed length.
Introduce Plush Blankets
Using the normal soft throw blankets doesn't give your bedroom that luxurious look. To achieve that luxe look, invest in a blanket that looks expensive. This brings out the elegance in all kinds of beds. You can match your blanket with your bedding and pillowcases to create a clean and sophisticated look. Also, pick bed items of the same material to make your room look more expensive.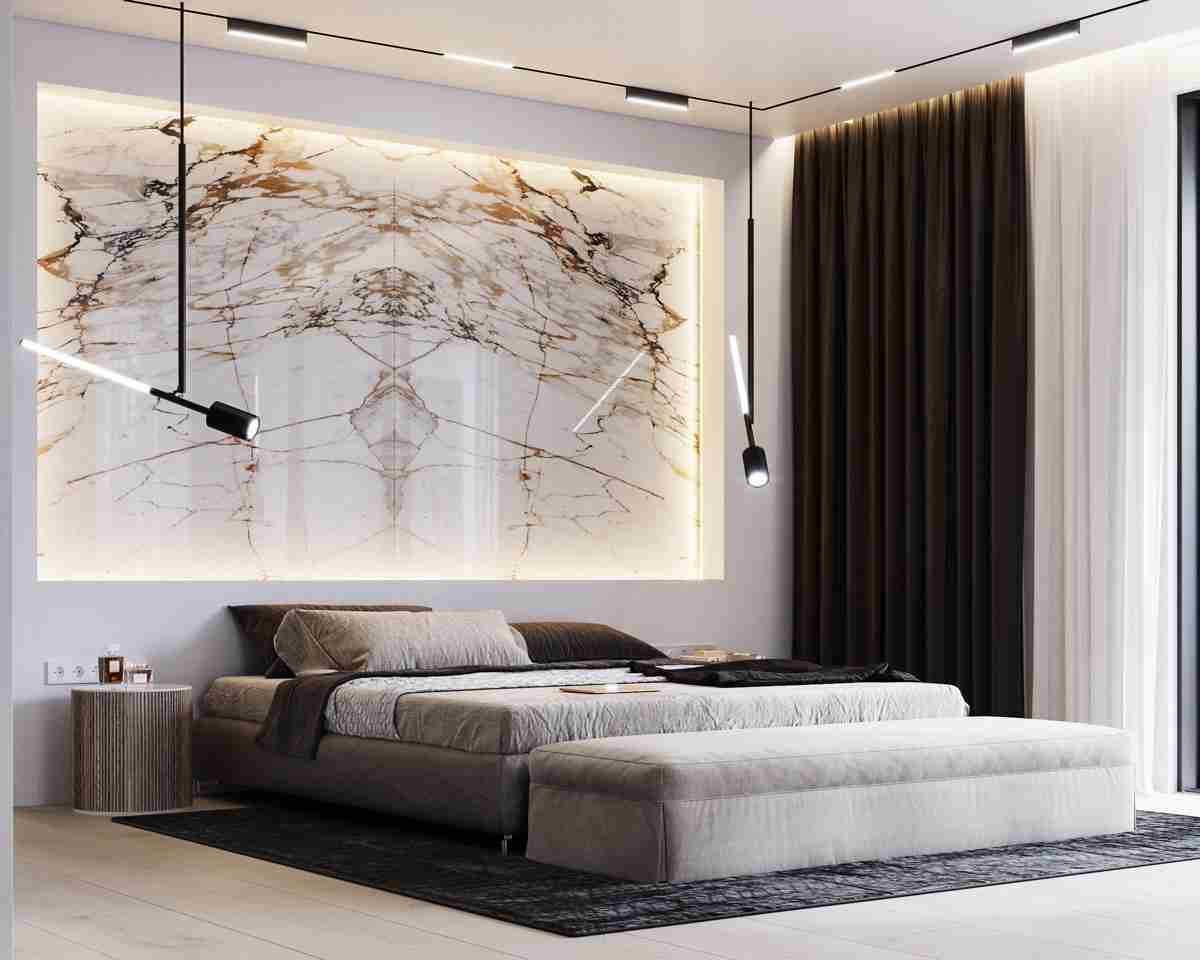 Incorporate a Rug
You can also boost your bedroom's style by adding rugs. Rugs add textures and warmth to every bedroom and whether you are not into retro designs like florals, jute, the right rug can pull your room together once incorporated. You can put it beside your bed or in the middle of the room to add flare to your bedroom. To make cleaning easy, try to stick to smaller rugs you can easily remove instead of larger ones that take up space.
Display Art
Show off your style through pieces of artwork. These artworks could be sculptures, wall paintings, photographs, and so on. Artworks can be displayed on the walls, or some could take stands well leaning your most expensive piece against a wall speaks more about luxury.
Conclusion
To conclude, although maintaining a luxury bedroom is very hard to pull off, it's amazing if carried out. Hence, it's worth the while. This article provides you with several ways to create a luxurious bedroom, work on these ways, and experience that luxe feeling while in your bedroom.
Abigail Bassey is an interior design and lifestyle enthusiast & blogger with over 5+ years of experience in writing and editing. She takes pleasure in helping people achieve their dream homes.