4 Easy Tricks to Upgrade Your Living Room
With new interior design ideas prompting every day in magazines, blogs, Pinterest, Instagram it is easy to feel that you have outgrown your living room and it is time for an upgrade. The living room is one of the most significant rooms in the house where you spend the most time. So, why not spruce it up?  The beauty is that you can change the look of your living room without spending so much money. Below are a few simple tricks that can help you upgrade your living room.
Change your furniture and accessories
One of the best ways to upgrade any living space is to spruce up your furniture and accessories. For example, making some changes to your coffee table can bring a whole new look to the room. Depending on your budget, you can choose to buy a modern coffee table to replace the old one or just decorate the old one. On the lookout for modern-chic, mid-century furniture? Head to Emfurn.
You do not have to go overboard with the changes. Placing a colorful rag under the table, adding a jar of fresh and well-scented flowers on the table can work like magic to your living room.
Paint!
You will be surprised by how color can bring life into a living space. Painting your living room will require a little bit of commitment but the results are going to be worth it. The best part is that painting is simple and budget-friendly and you do not have to go beyond your budget.
However, you should be careful with the color you go with as different colors bring in different moods to the room. You can choose to go with modern paint colors that will make a bold statement to make your room look bigger and bring in a happier mood.
Make a Statement with your Windows
Windows may seem like a minor part of the house but the truth is that they play a key role in the character of your living room. There are so many ways in which you can make your windows speak volumes about yourself such as repainting the frames, adding climbing plants, installing windows grills among others.
These days, it's even easier to upgrade your windows with the help of professionals through processes such as custom window treatments that give your window a completely new vibe, look, and letting in more light and air. It will do the magic to your living room space!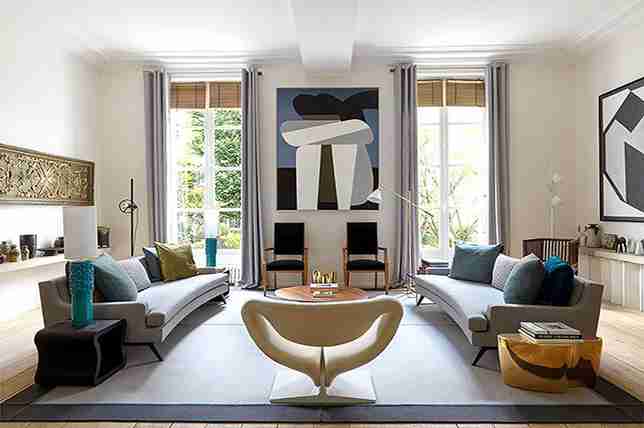 Declutter
Clutter will not only make your living room look untidy and disorganized, but it also brings an overwhelming feeling to the room and makes it unsafe. You can bring a new look to the living room by removing any overlaying items and storing them in a much safer and appropriate space.
In case you do not have extra space, you can install shelves on your walls. Well, installing shelves will not only create space but also serve as a decoration to the walls. Be creative with your storage space to declutter and create a fancy look.
Final remarks
The living room is a space where you will spend most of your time doing things like reading a book, watching some TV, or just having a cup of coffee. This means that you owe it to yourself to be in a nice-looking space and upgrading is one of the ways to get there. We hope that the tips above will help you as you look into creating a new posh look for your living room.
Alex Grogoyan is a Professional Home Improvement and Lifestyle Writer. He has been in the industry for over 6 years and has been writing for Chique Home Living since 2019. His work has been featured in popular platforms such as Spruce Home, Better Homes & Garden, and more.