5 Easy Ways To Upgrade a Bathroom
People spend over 813.3 days in the bathroom doing tons of things, from showering to brushing their teeth. The last thing you want is to spend time in a bathroom that's an eyesore, but this can all be changed.
If you want to upgrade a bathroom, you've come to the right place. This private space is about to become your favorite spot in the house.
Here are five ways to take your bathroom from drab to fab without having to gut the entire room.
1. Add Pops of Color
Just because it's a bathroom and you're not the only one that will be using it doesn't mean it should be void of color. There are several ways to add color to your bathroom without things becoming tacky.
For example, if your vanity is the bathroom's focal point, think about painting the cabinets. If you want to push the envelope, you can paint the cabinets and add some texture through the use of a painted design.
Not only does this draw people's eyes in, but it can add depth to the room as well and make it seem like more than just a bathroom.
2. Get a New Tub
The tub is where your children splash around during bathtime, or it might be your personal space to relax and let your stress melt away. But, relaxing can be challenging to do in a tub that's outdated or too small.
If you really want to up your bathroom renovation game, one of the first things you should do is have a walk-in tub installed. Walk-in tubs make the most of the space you have and are one of the most affordable items, especially if you're looking to make the most of your renovation budget.
Companies like https://ctbathplanet.com/ can help you map out the plans for your new tub.
3. Play With Textiles
We understand you see the word textiles, and your mind runs wild, but hear us out. A carefully chosen textile can do wonders during a bathroom remodel.
It makes the room feel cozier and not as cold as it typically would. When choosing your textile consider the size of your bathroom and how warm you want to make it.
4. Add Shelving
There never seems to be enough space in the bathroom for all your toiletries to be put away. Adding shelves to the space is an easy way to add some charm and get the storage space you need.
Ensure you measure the wall properly because the last thing you want is to choose shelves that are too big or too small for your bathroom.
5. Change the Tile
Whether it surrounds your tub or is on the floor, tile in a bathroom can make a bathroom appear outdated. Update the tile if you want to bring your bathroom into the modern age.
Even if you don't change the color of the tile, have the broken or chipped tile repaired to prevent issues in the future.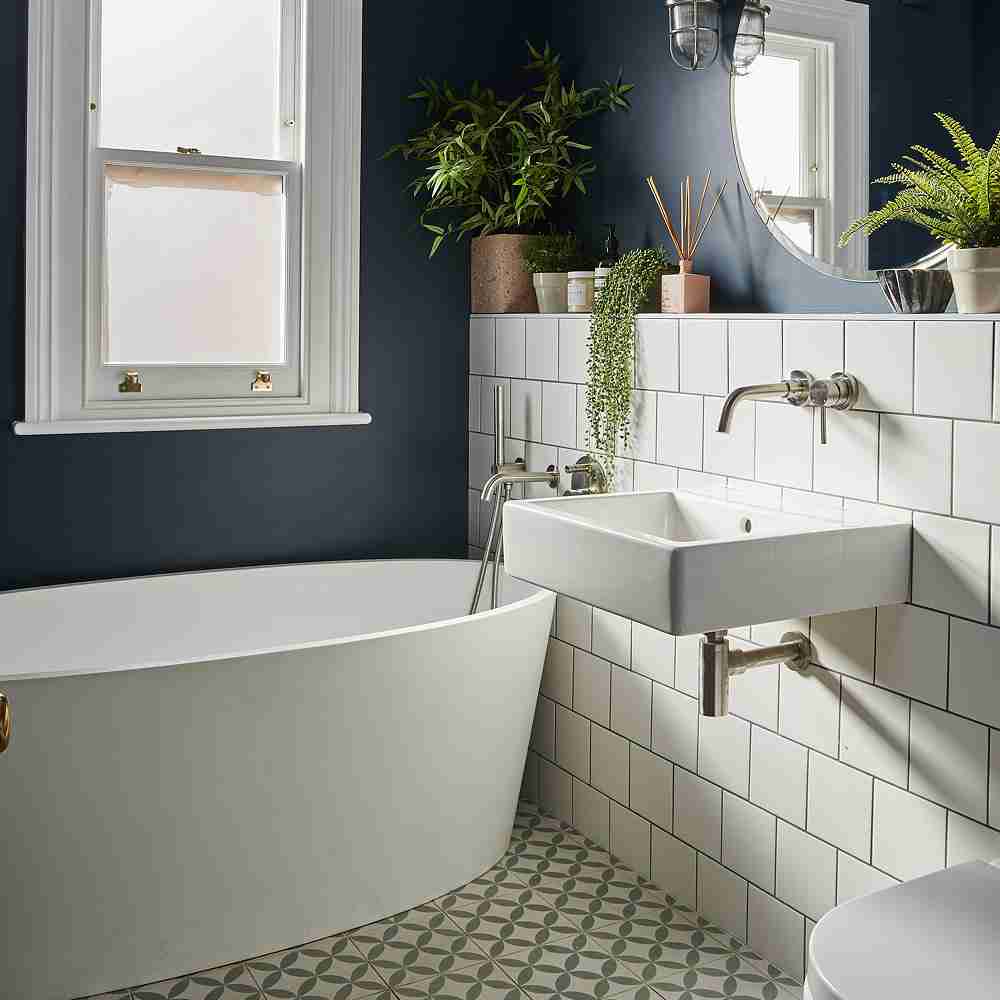 Genius Ways to Upgrade a Bathroom
There are hundreds of ways to upgrade a bathroom, but we've chosen the top five ways. You could add something like shelving or use different pops of color through your upgrade.
Want more information on this topic? Keep scrolling now for other posts.