5 Tips for Choosing Furniture Colors in Your Home
Did you know that the color palette used in a house can affect its desirability?
The interior design of our homes is a direct reflection of who we are as individuals, and many of us take great pride in curating that look. If you've been looking around at different furniture colors and wondering how to pick the perfect ones for your home, you've come to the right place.
Let this article give you everything you need about picking the best furniture colors for your home.
1. Complimentary Colors
To choose colors for your furniture that compliment your home, you should first figure out the color scheme of your home. You can do it by looking at your walls, floors, and any other major color features in each room.
Once you know the prominent colors in your home, you can start looking for furniture that will complement these colors. You can do this by looking for furniture that is similar in color to your walls or by choosing colors that are the opposite of the colors in your home.
For example, if your home has a lot of earth tones, you could choose to get more colorful furniture, like a bright red couch.
2. Contrasting Colors
When choosing furniture colors in your home, one of the best ways to create contrast is to go with opposite colors on the color wheel. For example, if you have a blue couch, you could add a yellow chair. This will create a stark contrast and make the two pieces of furniture stand out.
You can also use this technique to downplay certain areas of your home. If you have a small kitchen, you could paint the cabinets white and the appliances black to create the illusion of a larger space.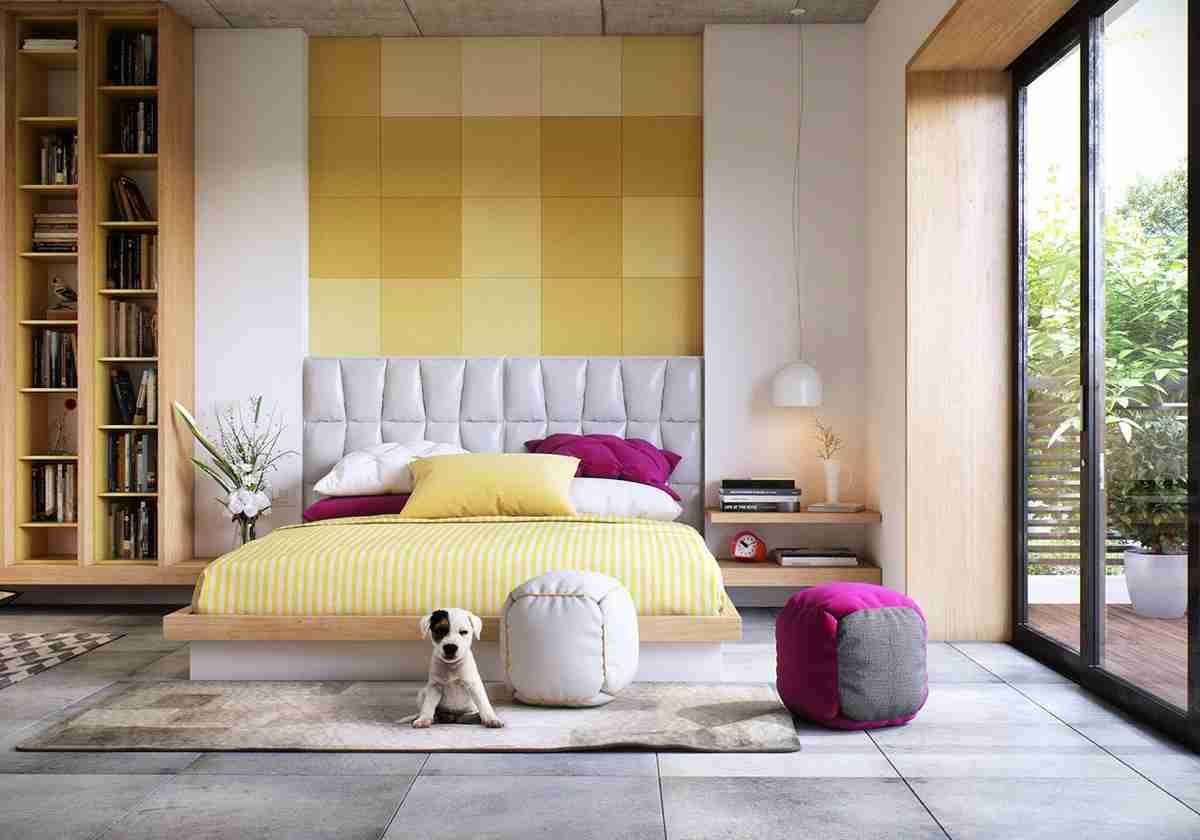 3. Neutral Colors
Consider choosing neutral-colored furniture to create a relaxing and calming atmosphere in your home. Neutrals can develop a sense of peace and tranquility and can be easily paired with other colors to create a desired mood or ambiance. When choosing furniture in neutral colors, it is essential to consider the overall design of your space and the other colors used in the room.
If you want to use other colors in your space to make a statement, then choosing neutral furniture can help create a blank canvas that you can work with. Remember that tables in neutral colors can also be paired with accent pieces in brighter colors to add a pop of color and interest to your space.
If you're unsure what color to choose for your furniture, start with a neutral base and then build from there. Neutral colors are always a safe bet. You can easily pair them with other colors and styles; they always look classic and chic.
You can always add pops of color with pillows, artwork, and accessories. And if you ever get tired of your current color scheme, neutral furniture is easy to repaint or reupholster.
4. Bold Colors
Bold colors can be fun and make a statement in your home. But before you go too crazy with color, there are a few things to remember.
First, think about the overall feel you want for your space. If you want a cozy and intimate feel, bold colors might not be the best choice.
Second, consider the colors of your walls and floors. If you have a lot of white or neutral colors in your space, bold furniture colors will stand out.
And lastly, think about how much time and effort you want to put into maintaining your furniture. Bold colors may require more upkeep than more subdued colors. But if you love the look of a colorful space, follow these tips and go for it.
5. Patterns
If you are drawn to a particular pattern but are unsure of what colors to use in your home, here are a few tips to help you choose the perfect furniture colors.
First, consider the overall tone of the room. If you want a warm and inviting space, stick to furniture colors in the same family as the patterns' colors. Try mixing and matching different colors from the way for a more modern or edgy look.
You can also use furniture to create a focal point in the room. Choose a piece that is a different color than the walls or the floor and use it to anchor the space.
Small Spaces
It is best to stick to a simplistic color palette in small spaces. Light colors such as white, cream, and pale blue are good choices. It will help to make the room feel open and airy.
You can also introduce a pop of color with accent pieces. Furniture with clean lines and a minimalistic design will also help to make a small space feel bigger.
Large Spaces
Choose furniture colors that compliment each other and the other colors in the room. Be careful not to choose furniture that is too large or bulky for the space. Furniture that is too big can make a space feel crowded and small.
When choosing furniture, it is important to consider the furniture designs and trends. Look for services that provide high-quality products that suit your needs and style. Norwood Furniture is one of the perfect stores for you.
Busy Spaces
If you have a lot of traffic in your home, you'll want to steer clear of furniture colors likely to show wear and tear quickly. You'll also want to choose colors that complement each other and create a cohesive look. Avoid using too many colors in one space, as this can be visually overwhelming.
Choose the Right Furniture Colors for You
Whether you're looking to brighten a room or make a bold statement, choosing the right furniture colors for your home can be daunting. But with some guidance, you can confidently pick the perfect hues for your space.
Check out some other articles on our site and get inspired today.