5 Unique Countertop Options to Consider Adding to Your Kitchen
The average adult will spend about 61 minutes in the kitchen per day preparing and cooking food. When you factor in sharing a meal together, laughs, conversations, and drinks, the time adds up. We would agree that the kitchen is the heart of the home.
When it's your turn to host, you may get some host anxiety—this is normal. If it's been a minute since a remodel, your anxiety may be even higher. You don't want your guests talking behind your back on their drive home.
One way to spruce up your kitchen space is to explore countertop options. If you're unsure of what new countertops you'd like, then stick around. Read our guide below on the different countertop styles to choose from.
1. Polished Concrete
If your upgraded kitchen is a contemporary or industrial design, go for a polished concrete finish for your new counters. You will be able to customize and cater to your needs with many colors and embedding options.
If you have an outdoor kitchen, polished concrete will work too due to its resilience to whatever temperature you throw at it.
2. Wood
If you're going for a farmhouse or rustic look, then look no further than butcher block or reclaimed wood. To maintain the aesthetic and durability, you'll want to regularly varnish your new counters with something that is oil-based. We also recommend avoiding setting down hot pans as you may scratch the surface by doing so.
3. Quartz
Quartz countertops are a durable choice and you'll be pleased to know that they're easy to maintain. These countertop options are popular for a reason and you could match your flooring with it too.
You'll love your new stain-resistant new countertops in your remodeled kitchen as they withstand high temperatures. Choose from a wide array of colors to create the exact look you're after. To explore even more countertop options, you ought to compare sintered vs quartz stone.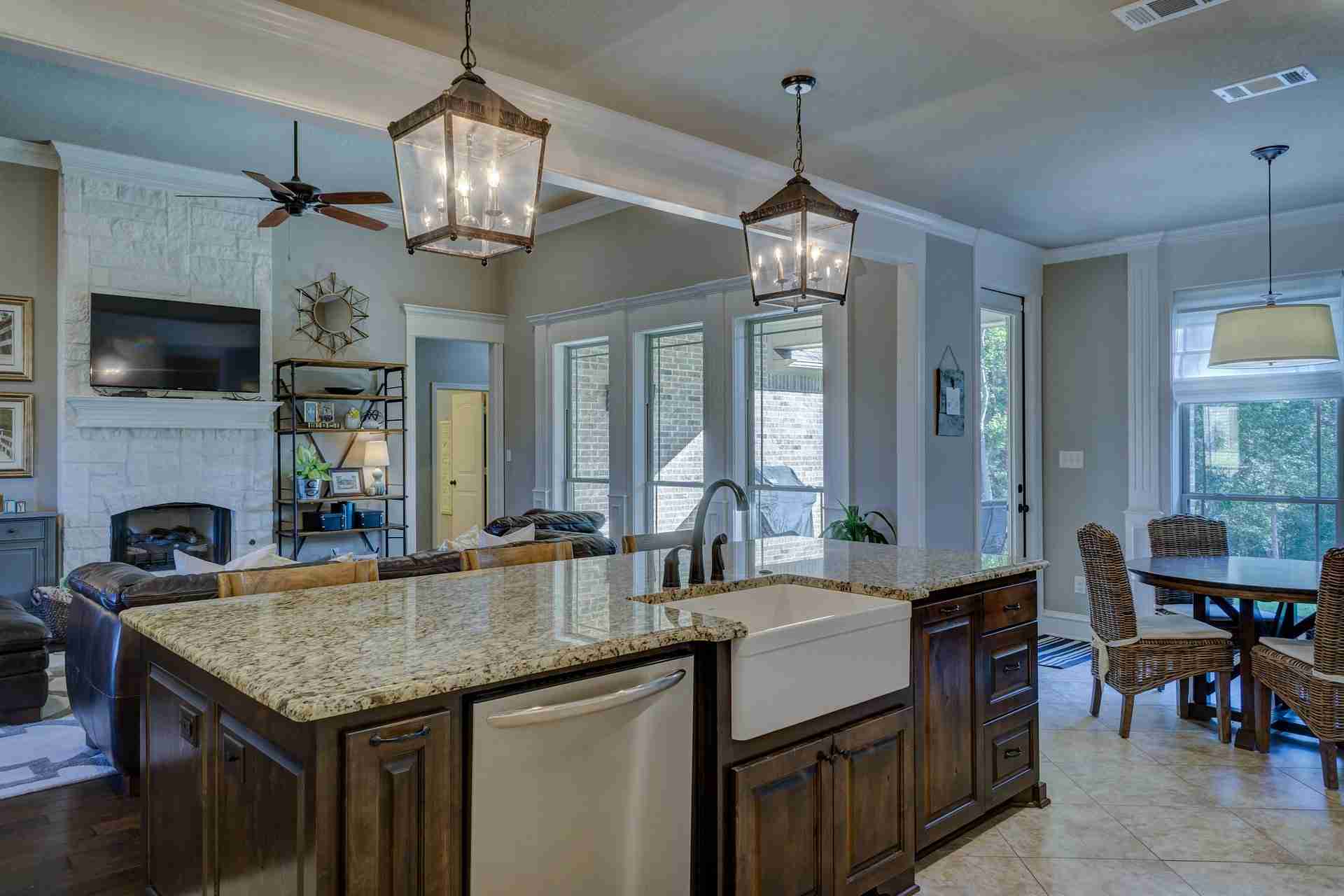 4. Glass
If you'd like to wow your guests, you ought to consider recycled glass as one of your counter options. They'll love the light being reflected off the surface and illuminating different colors when it catches the eye.
Glass is also great because of its stain and heat resistance. Small scratches won't be too noticeable either.
5. Stainless Steel
Another one of our favorite countertop options is stainless steel. It's not just for appliances after all!
It is great for an upgraded kitchen since it's resistant to heat, water, and stains. If you do scratch it, you can always repolish.
Weigh Your Countertop Options Before Throwing in the Kitchen Sink
On your next kitchen remodel, what new countertops will you go with? As you can see there is a slew of countertop options to explore.
There's nothing quite like cooking a home meal, gathering around the table, and enjoying some company. A remodeled kitchen is a great conversation starter too. For much more intel on your home needs, be sure to browse through our blog.
Alex Grigoryan is a Professional Home Improvement and Lifestyle Writer. He has been in the industry for over 6 years and has been writing for Chique Home Living since 2019. His work has been featured in prestigious blogs such as Spruce Home, Better Homes & Garden, and more.