6 Patio Landscaping Tips for Improving Your Outdoor Space
A well-designed patio boosts your home's curb appeal, increases the house's value, and brings functionality and comfort to the outdoor space. Read on for six patio landscaping tips to help you improve your outdoor space.
1.   Define the function of your space
The first step to creating your dream patio is deciding how to use the space. Do you want to create a quiet space where you could retreat at the end of a busy day, or do you want a place where your kids and pets could engage in fun games? You could also determine whether you intend to host barbecues or dinner parties and how many people you can accommodate.
If you don't have much space, A deck may work for you, Decks do more than serve as gathering places – they're extensions of your house. If you hire the right contractor, like Home Pro Decking, you'll be able to build the perfect deck. You can transform your outdoor living space by installing a well-built deck that connects you with nature. By being clear about how you intend to use your space, you could easily choose furniture, accessories, and plantings that align with your ideas.
2.   Install pavers
You can customize your exterior flooring to suit your style by adding pavers. Pavers are made from different materials and come in distinct sizes, shapes, and colors, and they can complement any style you want to achieve. You could blend the pavers to create a natural look or develop a pattern that stands out.
The good thing about pavers is that they are affordable, durable, and easy to maintain. Be sure to read online reviews for leads to the best paver suppliers in Sydney to ensure you purchase quality products for your outdoor space and get value for your money.
3.   Plant trees in your yard
Adding plants to your outdoor space creates a relaxing and alluring environment. You should also consider adding flowerbeds, container gardens, or patio planter pockets to add greenery to your space.
If you are looking to create a shade for your patio, you must be careful with your tree selection to avoid damaging the space. You should go for trees that are easy to maintain and those that are likely to be of medium height during maturity. In addition, avoid adding plants with an aggressive root system.
4.   Add patio furniture
Invest in patio furniture for comfort and entertainment purposes. You could also add hammocks for lazing around during summer. If you want to add charm and character to your patio, consider investing in timeworn wooden tables or wicker sofas.

5.   Install lighting
Proper patio lighting creates details and attracts guests to your outdoor space. It also illuminates your patio and creates ambiance. Adding lighting to walkways and steps also improves safety and security. Be sure to opt for energy-efficient LED lighting to reduce your utility bills.
6.   Add a fire pit
A fire pit is not only an excellent outdoor space focal point. It also allows you to enjoy warm nights as you catch up with your family and friends. Use gravel for the base and angled pavers to build a simple fire pit in your backyard.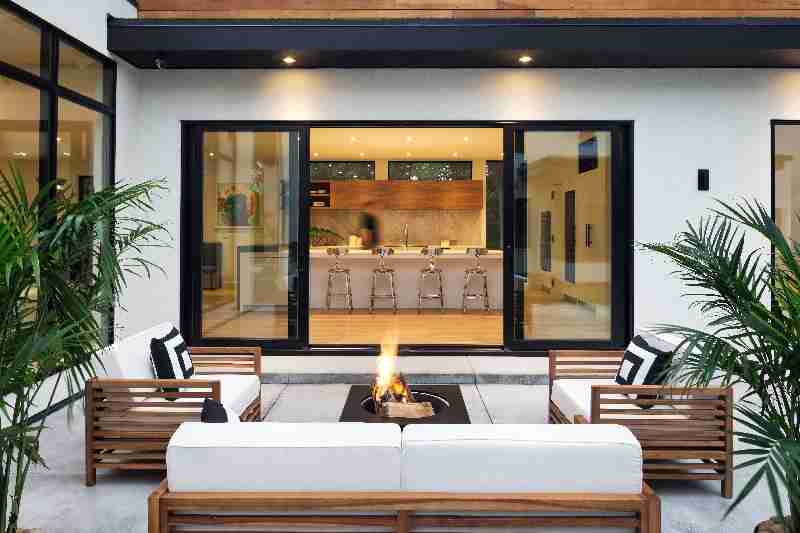 Endnote
Creating your dream backyard does not have to be time-consuming and costly. Install pavers and lighting, and add the right plants, furniture, and a fire pit to transform your space into the ultimate outdoor retreat.
Alex Grogoyan is a Professional Home Improvement and Lifestyle Writer. He has been in the industry for over 6 years and has been writing for Chique Home Living since 2019. His work has been featured in popular platforms such as Spruce Home, Better Homes & Garden, and more.