6 Unique Decoration Ideas That Will Revamp Your Kid's Bedroom
If you have a child, their bedroom may be a single color with little to no decorations. Perhaps their room has a theme that they've grown out of. If your child has expressed interest in redoing and redecorating their bedroom, consider getting started on a fun redecorating project. With the chilly winter weather and being stuck inside anyway, why not take the time to revamp your child's bedroom with some unique handmade home decor projects? Here, we've put together 6 unique decoration ideas that will revamp your kid's bedroom.
How you and your child choose to go about decorating will depend upon their age. A five-year-old may not have many opinions about decorations yet, while an eight-year-old may feel as though they can take on this project on their own. A 12-year-old will definitely know exactly what he or she wants to create for their room, and they probably have a theme in mind, too.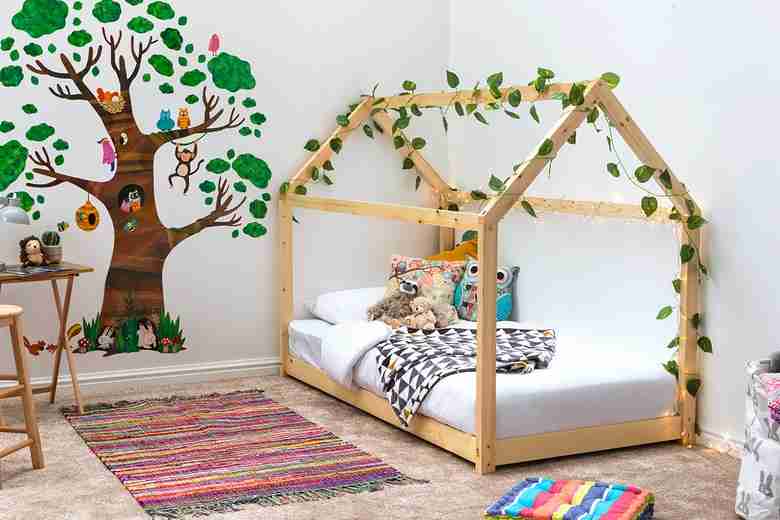 Before beginning some unique handmade home decor projects with your child, you must consider a few factors:
The size of the bedroom. 11 feet by 12 feet is the average size of a kid's bedroom. It can also be as small as 10 feet by 10 feet

The size of the bed. This likely determined what size the bedroom was in the first place

Amount of available wall space to hang unique handmade home decor

Number and size of windows

Number and size of pieces of furniture
Consider these factors as you and your child begin brainstorming a theme and possibly some minor home renovations that can be applied to your kid's bedroom before you start creating some unique handmade home decor to create the bedroom of your child's dreams.
1. Rearrange the Bedroom With a Purpose
Perhaps you and your child have decided on a butterfly or garden theme, a Spiderman theme, a Frozen theme, or a sports theme. Whatever it may be, you and your child may have some ideas as to how you will decorate the bedroom. First, though, you will need to rearrange the room, especially if you're going to need a particular wall for decoration purposes. 
Think about where your child's bed, dresser, and desk should go. Do they have a rug? A floor lamp? A headboard? Consider where each item will go and how cramped or open the room will feel depending on where you put these key pieces of furniture. Be sure there is enough open space to move around comfortably, and be sure there is also enough wall space available to paint and hang some unique handmade home decor.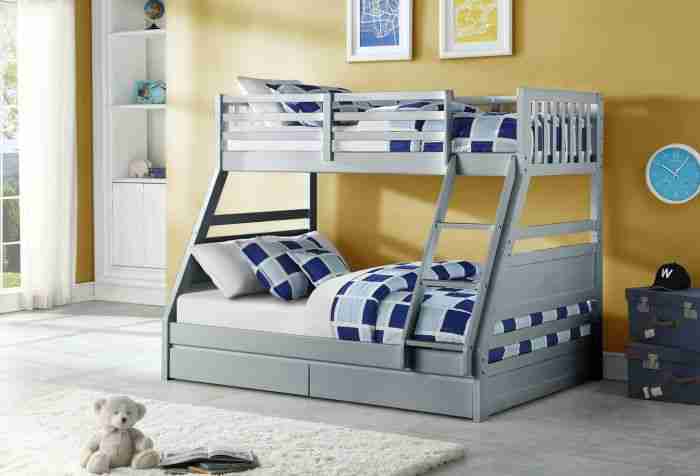 2. Choose a Painting Method for the Walls
After rearranging the bedroom logically, aesthetically, and to your child's liking, it's time to think about how the room will be decorated. First, start with the walls. What color are they, and what color would your child like them to be? If they're white or a light grey, it may be easier to add unique handmade home decor with more colors throughout the room without making the room feel messy or overdone. However, if your child would like a specific color, consider painting.
If your child would like a new color, you have two choices: hire professional residential painters, or do the job yourself. Either way, there are a few creative ways you can go about painting. Here are a few ideas that your child could choose from:
Option one: Paint from a specific point down, perhaps about one-quarter down from the top of the wall. Paint or leave that top quarter white. Then, utilize this piece of white space to adhere to your child's chosen theme. Create a design or utilize wallpaper to cover either part of or the whole white space. For example, if your child has chosen a Spiderman theme, they may have chosen a red or blue color for the walls. Then, you can find Spiderman wallpaper to line the top of the red or blue line, leaving some room from the top of the wallpaper to the ceiling.
Option two: Paint all of the walls your child's chosen color.
Option three: Paint two walls one chosen color and the other two another chosen color. 
Option four: Paint or keep the walls white or light grey. Then, hire an artist or paint a mural on one wall yourself. This statement piece will stand out in the bedroom. If your child chose a garden theme, an intricate fence design

with a garden full of colorful, beautiful flowers would brighten your kid's bedroom but not take away from the rest of the bedroom, as the rest of the walls are plain.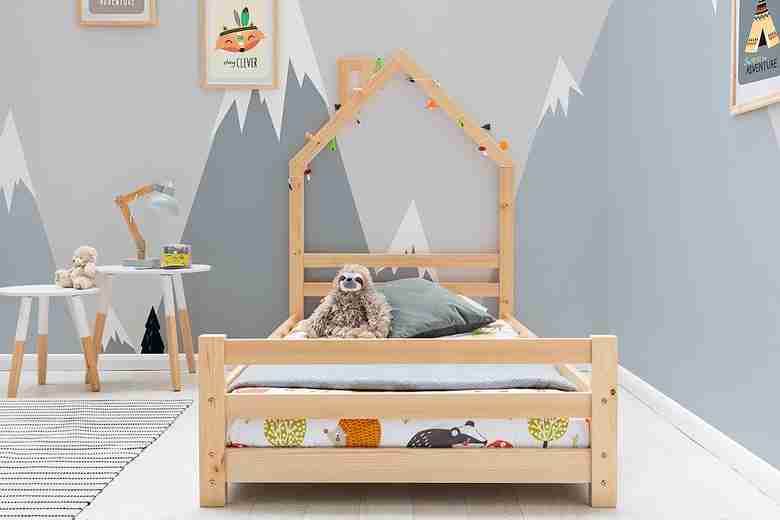 3. Create Window Decorations
After you've successfully painted the walls, it's time to get started on creating some unique handmade home decor. Perhaps the windows are a good starting point. Whether your child's bedroom consists of fiberglass windows, wood windows, or vinyl windows, there are some cool ways to decorate them and adhere to the theme your child has chosen for their bedroom. Here are some unique handmade home decor ideas for the windows to consider:
These markers are specifically meant to decorate windows. It can be washed off at any time and re-done whenever you'd like! If your child has a sports theme, drawing a scoreboard or some sports balls, like basketballs, soccer balls, and baseballs, would look great.
Kits to make suncatchers can be found at a craft store near you. This unique handmade home decor can be hung from a suctioned hook on the window. It will certainly glisten in the sun and catch your child's eye, making them smile while they're reading a book in bed or working on their math homework at their desk.
 Window stickers can be found online or at a craft store. These are a great option for families who don't have a member who can draw very well — and this is okay because creating unique handmade home decor doesn't mean you have to be a top-tier artist! For example, if your child has chosen a butterfly theme for their bedroom, stickers of caterpillars, butterflies, and flowers would look adorable.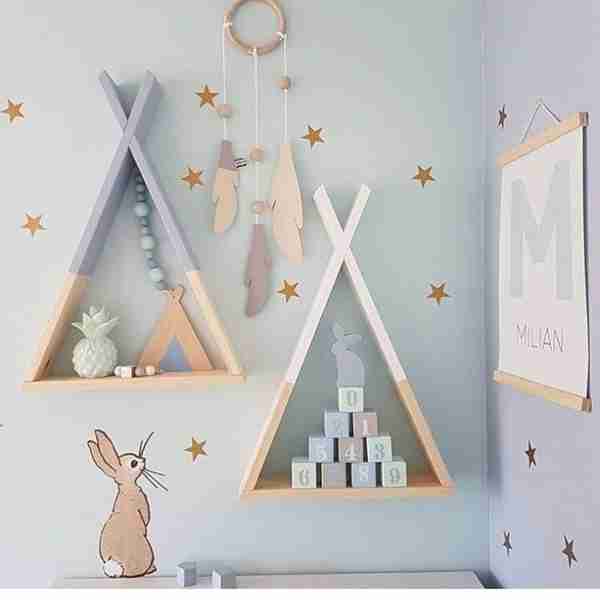 4. Hand-Paint Wall Hangings
How else can you dress up your child's bedroom while sticking to their chosen theme? Wall hangings. Wall hangings are unique handmade home decor pieces that will draw attention to the theme of your child's bedroom.
If you chose to have a mural painted on one wall, you may want to limit the wall decor so the room doesn't feel overwhelmed with decorations, which can cause the room to feel smaller and more cramped than it actually is. However, if you kept the walls more simple, consider one or more of these unique handmade home decor wall hanging ideas.
Themed painting on canvas
Help your child create a unique handmade home decor piece that matches the theme of their bedroom. Pull out some paint, a canvas, and some paintbrushes. If your child's bedroom is space-themed, for example, help them draw a picture of the solar system on the canvas. Then, have them go over the drawing with paint. Teach them to paint slow and steadily so this unique handmade home decor painting comes out their very best.
 Painting a quote is another great way to add to a theme. Paint the canvas a theme-aligned color, and then use a pencil to draw the letters on the canvas first. Then, have your child go over the letters with paint. If your child has chosen a theme for their bedroom based on their favorite movie or TV show, finding a cute quote will be easy.
If the theme of the bedroom is an animal or sport, however, look up some quotes surrounding an aspect of that theme to use. For example, with a butterfly or garden theme, finding a quote about blossoming or growing would be cute and theme-inspired.
 Painting your child's name on canvas is another great unique handmade home decor piece that will add to your child's bedroom. You could even find several smaller canvases and have your child paint each letter of their name on each canvas, situating them on the wall with some purposeful space between each letter. You may even consider utilizing a rubber stamp or two as well as some stickers that adhere to your child's chosen bedroom theme to spice up the canvases.
A picture hanging is a great alternative to painting if it isn't really your child's style. You can find supplies to create a picture hanging, such as twine, a wooden board, small nails, and mini clothespins at a local craft store. Place the nails on opposite sides of the board, perhaps allowing for three or four strings of pictures to be hung across the board. Secure the twine onto the nails.
Then, have your child pick out some pictures. A mix of family and friend pictures would likely be best. Print out the pictures and have your child arrange them on the board, using the mini clothespins to hold them up. You can use heavy-duty strips to secure this unique handmade home decor project onto your child's bedroom wall.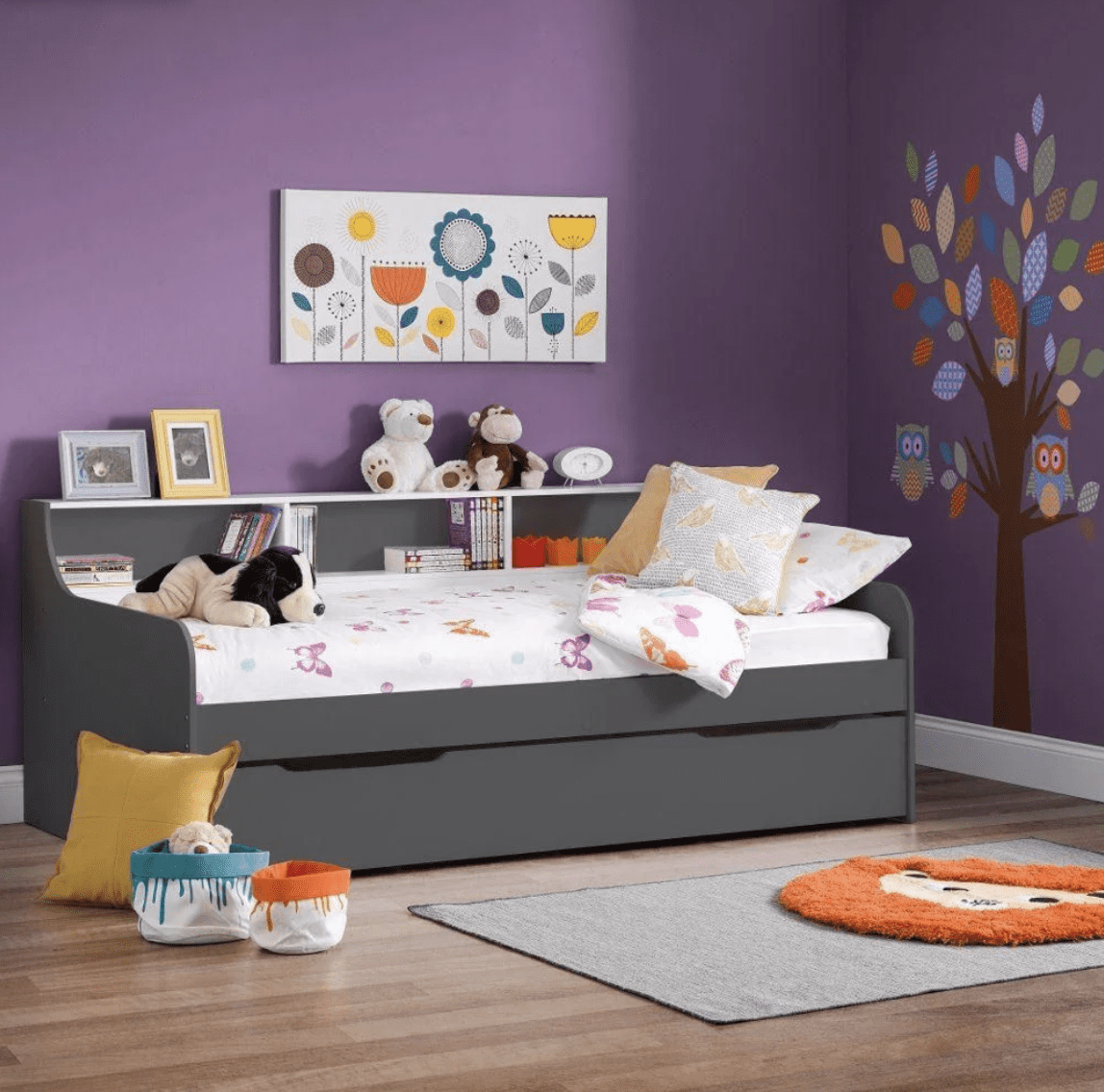 By having your child create a unique handmade home decor piece with your help, they will have directly contributed to decorating their own bedroom. This will allow your child to appreciate their own artistic abilities and feel confident in how their bedroom looks, which would make any parent and child happy!
5. Make a Jewellery Holder
Would your child like to buy jewelry in the near future? Perhaps your son or daughter is already starting to collect bracelets, necklaces, earrings, and/or rings. Whether your kid has a few pieces of jewelry or a growing collection, creating a jewelry holder can be a unique handmade home decor addition that can add to your child's bedroom theme and even serve as an additional wall hanging.
How can you and your child go about making your very own jewelry holder? Here are two ideas to get you started:
Wooden boards jewelry holder
 Find or purchase two skinny wooden boards. Then, hammer small, skinny nails or hot glue small hooks into the bottom of one board. Purchase a skinny cylinder, the size to hold dangly earring hooks, and use hot glued hooks to hold it up on the bottom of the other wooden board. Once dried, arrange these two wooden jewelry boards next to a mirror or above your child's desk. Arrange them so that the necklace holder is below the earring holder, as the necklaces will be longer and take up more space.
Find one old large-sized picture frame. Purchase or make four or five skinny pieces of wood and hot glue them to the back of the frame with enough space to hold earrings between each piece of wood. Then, hot glue small hooks or hammer small nails into the wooden pieces.
You can also hot glue small hooks to the bottom of the frame to hold necklaces. This unique handmade home decor piece will serve as a decorative wall hanging and a jewelry holder! If your child's bedroom holds kids' bunk beds, with the bed above and the bottom an open space for a desk, this framed jewelry holder will be a great decorative piece to put above the desk or next to it and dress up the space.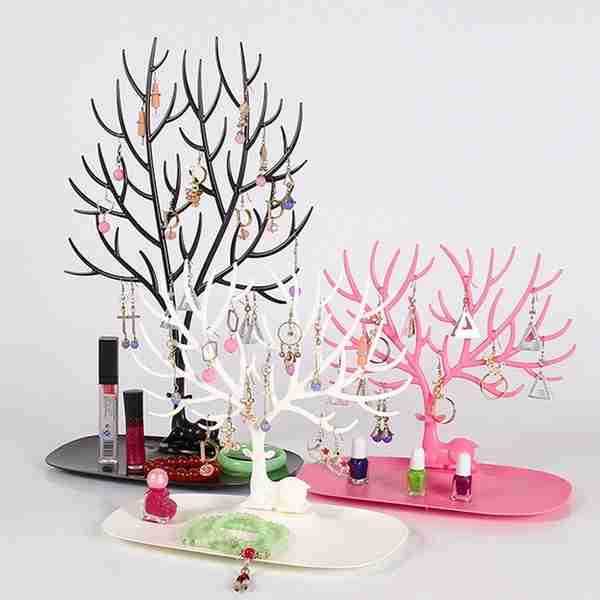 6. Create a Set of Coasters
If your child is older and is allowed to have food and drinks in their bedroom, another unique handmade home decor piece you can create together is a set of coasters. You don't want a glass of water with ice cubes creating rings on new or antique furniture in your kid's bedroom. There are several materials you and your child can use to make coasters. Here are two:
 Again, if your child is older and has the patience and yearning to learn how to crochet, this may be a great unique handmade home decor piece that your child would enjoy making and utilizing in their bedroom. There are several online resources and websites you and your child can use to learn how to crochet. Crochet coasters based on the theme of your kid's bedroom.
Creating coasters out of Scrabble letters is another example of a unique handmade home decor project that will be admired by your child's friends. You can use old Scrabble letters you already have, you can buy the board game, or you can find similar-looking wooden letter pieces at your local craft store.
Have your child spell out some four-letter words that adhere to the theme of their bedroom, and then hot glue them together side-by-side to create two or three four-by-four coasters. You can also choose to hot glue them onto a square piece of wood or glass that will fit the letters flawlessly so the coasters are more sturdy.
Unique handmade home decor projects are a great way to revamp your child's bedroom. Once your child has chosen a theme and a set of colors, get to work on painting and creating some unique handmade home decor pieces that will add to the theme and make the room feel like a haven to your child.
Read More
Alex Grigoryan is a Professional Home Improvement and Lifestyle Writer. He has been in the industry for over 6 years and has been writing for Chique Home Living since 2019. His work has been featured in prestigious blogs such as Spruce Home, Better Homes & Garden, and more.