7 Home Build and Design Trends in 2022 to Watch Out For
2022 is the year for warmth and comfort in style. The past few years have been grueling to the majority of the population, and home design trends cater to bring a sense of comfort to homeowners as they spend most of their time indoors at home.
Expect 2022 design trends to be welcoming, according to design expert Erick Garcia. Homeowners are increasing preferences for cozy homes without compromising on style! Let's check out construction and design trends that you can expect to see more of this 2022!
1.   Design and Build
Traditional construction involves two or more separate companies to do the design, construction, and architecture of a structure. In 2022, we can expect more homeowners to choose their preferred design and build construction company that provides start-to-finish house building services under one party.
The idea simplifies traditional construction. Separate teams work on their field of expertise, as they collaborate together to bring your dream home to life! You can expect communications to flow much more smoothly as the teams are familiar with the work ethics of their collaborators. Design and build companies make home building fast, efficient, and cost-effective. Build companies also generally have specialties, like timber frame experts, that ensure they are the best of the best for what you're looking for.
Design and build companies become more popular in the years leading up to 2022, and we don't expect the trend to die off anytime soon! Good communications and workmanship are essential to any structural project, and homeowners can look to these services to construct their dream home without a hitch!
2.   Arched Openings
From the standard half-circle arch to the gothic arch, hallways with arched openings are making a comeback since their debut in Mesopotamia. These elegant designs breathe life into boring hallways and provide an air of sophistication into any home.
Appropriate for any home design, arched openings can be customized depending on the homeowner's preferences. Expect these structures to gain popularity in 2022 as they are not just for show – they act as support structures for homes as well!
3.   Bar Stools and Islands
Staying indoors for the majority of 2 years or so can take a toll on any homeowner. Kitchen islands and bar stools provide a getaway from home life and are also welcoming for guests and visitors. These fixtures function well as islands can be put in place of partitions, yet allow proper airflow to pass through the kitchen.
Bar stools are great for small homes as they tend to take up less space. They give off a vibe of fun and excitement, without being too uncomfortable. Wooden bar stools would be a trending material as the natural look of wood invigorates homeowners, and presents a rustic-chic appearance in any kitchen.
4.   Natural Stone
Quartz, marble, slate, granite – you name it. Natural stones are bringing the great outdoors indoors with durable and exquisite countertops, sinks, floor tiles, and walls. Natural stone also helps cool down homes, and provide a pleasant aesthetic that matches any home design.
We can expect to see more natural stone surfaces in homes and living features in 2022 as these stones become increasingly popular by the day. They are integrated into a myriad of designs ranging from functional to purely decorative, and even engineered stones are revered for their low maintenance durability.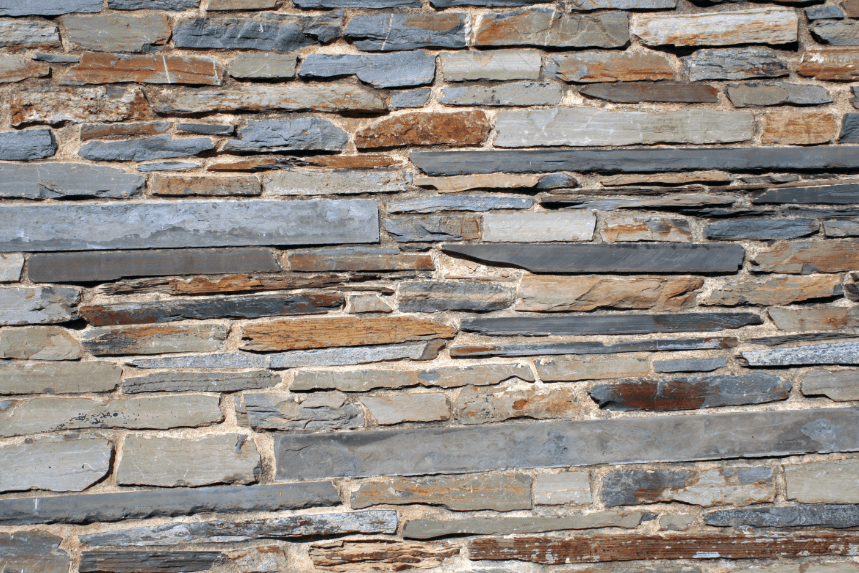 5.   Nature-inspired Exterior
2022 will be very much a nature-inspired year for home design, with natural materials such as coir, hemp, canvas, and leather or leather alternatives becoming trendy materials for a variety of uses. Functional and eye-catching, we can expect natural designs to shine through home exteriors, particularly for homes that can blend into the wilderness.
Speaking of the wilderness, we would see more homeowners placing wildlife-friendly functions into their homes, such as bird feeders, native wildflowers, koi ponds, birdbaths, and more. 2022 is when we take to our homes to live in harmony with nature – including nature's beasts.
6.   Blockchain in Construction
2021 was the rise in cryptocurrencies, blockchain, and NFTs. These assets became extremely popular among the public as they provided opportunities that our current systems have yet to tap into. Blockchain is already used in construction as a way for companies to streamline their plans, and encrypt valuable information.
We can expect blockchain services to build around the construction industry in 2022, with more companies springing up to provide encryption and data storage services to a wide range of industries, including construction and interior design!
7.   Minimalist Home Design
Minimalism shifts further and further into warm, earthy tones, which is the exact aesthetic for 2022 homes! Minimalist home design features fewer items, and are non-materialistic. Homes with a minimalist design were not first introduced in 2022 but will continue to be a trending genre in construction, interior design, and house exterior.
Along with minimalist interior design are natural materials that are left undyed, unglazed, and unsealed to maintain as natural an appearance as possible. Sustainable materials are also on the rise as homeowners combine natural elements with eco-friendly materials. We can expect to see more innovations in minimalist design this 2022!
Alex Grigoryan is a Professional Home Improvement and Lifestyle Writer. He has been in the industry for over 6 years and has been writing for Chique Home Living since 2019. His work has been featured in prestigious blogs such as Spruce Home, Better Homes & Garden, and more.