7 Home Window Shopping Mistakes and How to Avoid Them
Are the frames of your window decaying, and is your window quite challenging to operate? If so, you need to have it replaced soon.
Replacing your windows on time can save you from injuries and expensive future repairs. However, when shopping for windows, you have to be cautious.
Not all types of windows out there might be a good match for your home. The type of windows you choose should offer the right insulation and functionality.
Besides, you have to choose windows that will improve the aesthetic appeal of your home. Surprisingly there are common home window shopping mistakes that most people make.
If you commit such mistakes, you end up with energy-inefficient windows. In extreme cases, you might be forced to replace such windows after a few months.
Not to mention such premature replacement is a waste of your money and time. So, do you know some of these home window shopping mistakes most people make so you can avoid them? If not, worry no more.
Here are 7 common home window shopping mistakes and how to avoid them.
1. Not Involving Professionals
Buying windows for your home is not as easy as it sounds. You have to get it right in terms of window size, style, and functionality.
If you are buying a home window for the first time, getting it right is near to impossible. Professionals know all the types of windows out there. They can help you get a window to match your home's style and needs.
They will help you get a window style matching your budget if you are on a budget. Besides, a residential window company will help you install the windows correctly.
Having your windows correctly fixed means, you won't have to worry about drafts or windows malfunctioning.
But for the best results, ensure to involve a licensed and experienced residential window company.
2. Not Choosing the Right Window Style
When purchasing windows, most people tend to focus more on budget. This leads to them ignoring a critical aspect which is windows style. Every architecture has a window style that suits it.
If you install the wrong window, for example, a modern window on a historic home, you will create a clashing look.
Thus, before purchasing windows, you must understand the perfect style for your home's architecture. If you are unsure which window style suits your home, contact a professional.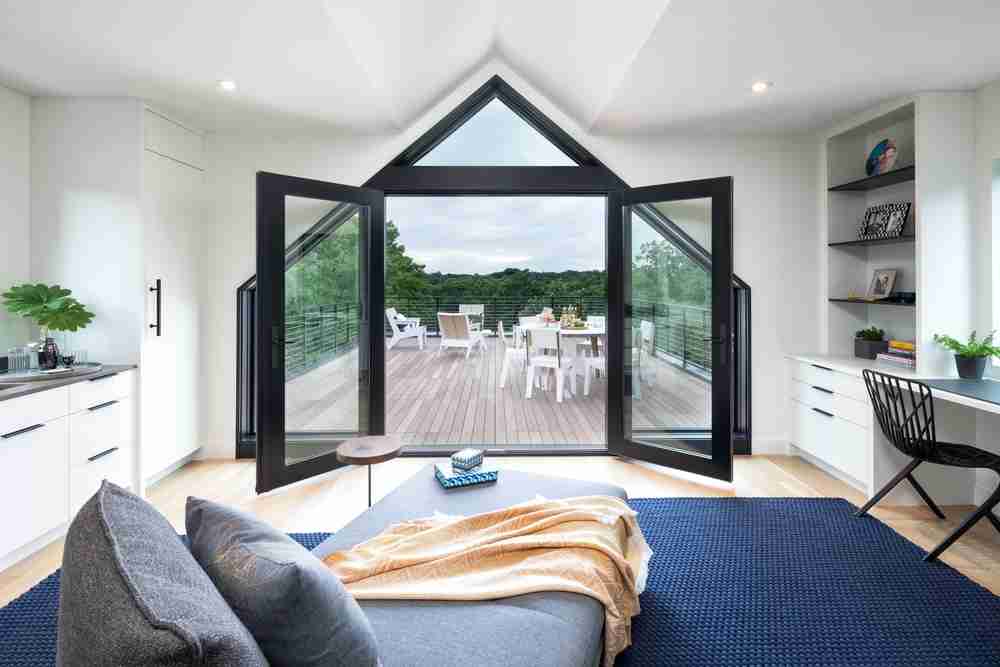 3. Not Paying Attention to Energy Efficiency
When assessing the return on investment for your windows, energy efficiency is a crucial factor to pay attention to. If you choose not energy-inefficient windows, you will pay huge energy bills.
The good news is; today, there are windows with high energy efficiency levels. In some cases, you might be liable for tax deductions if you choose specific energy-efficient home windows.
To avoid selecting energy-inefficient windows, you can carry out an online search. Search the type of energy efficient windows available that could suit your home's architecture.
4. Not Paying Attention to Quality and Longevity
Most people tend to go for cheap windows believing they are saving money. However, they are forced to replace such windows down the road frequently.
This can be a waste of your money and time. Among other factors, you should pay attention to the quality and longevity of the window. Choosing quality windows ensures you get your return on investment.
Besides, such windows will offer the best protection and insulation. However, apart from choosing quality windows, you must ensure they are installed correctly.
You might be forced to replace them prematurely if not correctly installed despite having quality windows.
5. Not Considering Home Security
Your windows are supposed to be your first line of defense. They are supposed to keep your home safe from outside elements.
Thus, when purchasing windows, you need to pay attention to the kind of security they offer. To make it hard for burglars to access your home through the window, choose windows that are hard to open.
You can go for windows with a safety film. Such windows are pretty hard to break, and even after being smashed, they don't shatter. With such windows, even in times of burglary, they will buy you enough time to contact the police.
6. Not Preparing for Maintenance
It's not given that a brand new window will offer your home protection forever. But a durable material might keep your maintenance cost at its lowest.
Thus, before buying new windows, understand the types of windows available in the market and their maintenance cost. Whether you want wooden, vinyl, or fiberglass windows, ensure to inquire about the energy needed to maintain them in good shape
Otherwise, it would be unfortunate to purchase cheap windows only for them to have high maintenance costs.
7. Not Asking About Warranties
Most window manufacturers offer a warranty to cover any defects that might be present in their material. However, the terms of the warranty vary from one manufacturer to the other.
Thus, before purchasing windows, ensure to compare the various warranties. A warranty covering a wide range of defects and valid for many months is the most suitable.
If you hire a professional to install the windows for you, ensure to ask the kind of warranties they offer. Some professionals might offer a workmanship warranty while others won't.
With the manufacturer's and workmanship warranty, you will have peace of mind when replacing old windows.
Avoid These Home Window Shopping Mistakes 
Home window buying is a capital-intensive task that must be gotten right with the first attempt. Surprisingly there are common home window shopping mistakes that most people make.
You risk buying energy-inefficient windows with a short life span if you make such mistakes.
Read the above points on the 7 home window mistakes and learn how to avoid them.
Did you find the content in their article helpful? For such informative articles, check out our website.
Alex Grogoyan is a Professional Home Improvement and Lifestyle Writer. He has been in the industry for over 6 years and has been writing for Chique Home Living since 2019. His work has been featured in popular platforms such as Spruce Home, Better Homes & Garden, and more.