8 Amazing Ideas On How To Prepare Your Outdoor Space For Fun Summer Time
Summertime means BBQs, camping, and pool parties. If you're preparing for the summer months ahead of time, there are a few things you can do to make your outdoor space ready for any event. Whether it's preparing a garden or preparing an area for a family gathering, these 8 ideas will help get you started!
Upgrade Your Patio
Your patio is a golden opportunity for outdoor fun and you should always make the most out of it. Once you have that down, you can start brainstorming ideas for your garden BBQ that will blow everyone away this summer.
You'll need some new furniture, of course. A patio set is a great way to make your guests comfortable, and it can also add some much-needed color to the space. You might also want to consider investing in an outdoor rug. This will help define the seating area and keep everyone's feet warm on those chilly nights.
Add A Tarpaulin 
A tarpaulin will protect your patio or floating deck from both sunlight and rain and can be a lifesaver if you're planning on hosting any outdoor events this summer. Not only will it keep your space clean, but it can also provide some extra insulation against the heat.
You can either purchase or rent a tarpaulin, depending on your needs, and then simply set it up over your patio or deck. This is an easy way to create a shaded area for relaxing in the sun or eating al fresco meals, and it won't take long to put up at all!
If you want to make sure that your tarpaulin is as effective as possible, be sure to secure it well with weights or stakes. You don't want it blowing away in the wind! And, of course, be sure to take it down once the weather starts to improve.
Plant Trees For Natural Shade 
Tall trees are perfect for providing natural shade for an outdoor space. When planting trees as part of your landscaping plan, be sure to take into account the mature height and spread of the tree. Some good choices for providing natural shade are: 
oak trees

maples

elms 

poplar trees

beeches
Be sure to consult with a local arborist or nursery professional to get advice on what types of trees will work best in your area. Planting trees is a great way to prepare your outdoor space for summertime fun! These trees also look very nice with beautiful flowers planted in the space around them.
Install A Focal Point
Make a small pond or a fountain to create a focal point in your outdoor space. Fountains can create a relaxing atmosphere and they are perfect for summertime, as the water gives off cool air. You may even want to have a little bench or table next to it where you could relax on sunny days.
A focal point can also be a good conversation piece. If you are installing one in your outdoor space, think about what would be interesting to visitors. You could also install something that is unique and unusual so it will grab people's attention when they come over to visit.
Don't let the summer go by without installing a focal point in your outdoor space! It can add much-needed character and give your guests the opportunity to relax after spending time at their own homes or offices all day long.
Plant New Grass In The Spring  
It's always great to have a fresh lawn to play on during summertime, but the planting season doesn't really start until spring arrives. That gives you a few months to get your outdoor space ready for planting new grass in the spring. 
Get rid of any dead plants and weeds from last fall/winter to make way for planting new grass in the spring. If there are areas where nothing grows or just certain types of plants that don't do well under current conditions, try growing something else instead. Also, be sure to remove anything that might keep sunlight away from young seedlings because they need access to as much sun as possible at this stage.  
Double-check your soil type before planting new grass in the spring, so you know what nutrients it contains already and what you will need to add.
Add Flowers For Color  
Flowers are a great opportunity to create a color palette around your outdoor space. Not only do they add color and life to a dull area, but many flowers can also be used as herbs for cooking! By adding different types of flowers, you can brighten up your patio or deck and make it more inviting for guests during the summer months.
Plant brightly colored annuals in pots or in the ground around your space. Some great options include marigolds, petunias, impatiens, and begonias. If you have a green thumb, try planting perennials like daisies, coreopsis, lilies, or irises. These will come back year after year and provide beautiful blooms throughout the summer.
Install Flood Lights 
To make sure you can have fun during nighttime in your outdoor space as well, installing floodlights is a great option. There are many different types of floodlights you can choose from, so it's important to do some research to find the best one for your needs. Once you have them installed, be sure to test them out and make any necessary adjustments before the summer starts!
There are also other ways to prepare your outdoor space for summer fun. For example, if you have a pool or deck area, adding some extra furniture or accessories can really enhance the space.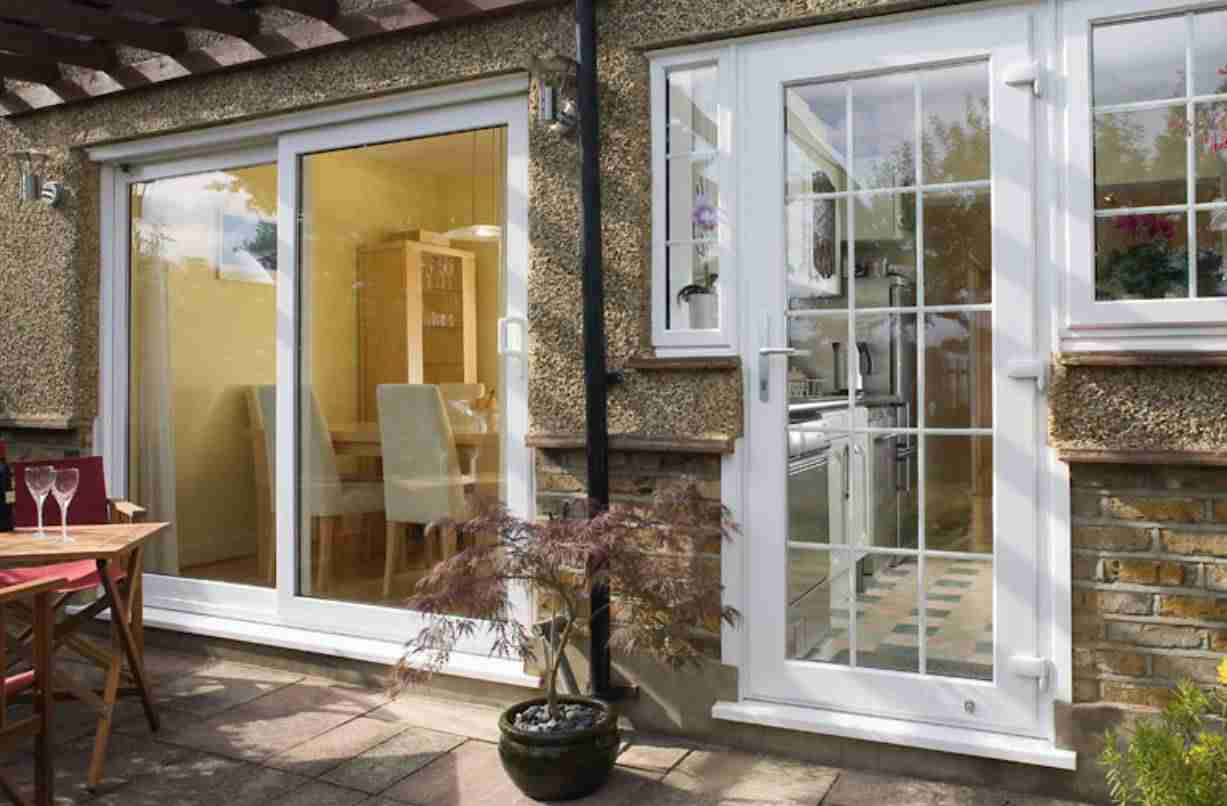 Add A Small Playground 
Make sure that kids can always have fun outside by adding a small playground to the backyard. This is where you can add swings, slides, and more fun toys so that they always have something new to play with when outside in the summertime.
You may want to build it yourself or purchase one from a store such as Kmart adding this kind of element will make your yard perfect for kids of all ages.
The Summer months are filled with opportunities where you don't even have to leave your property. Upgrade your patio with furniture and dining area for BBQs and add some shade with a tarpaulin and some trees.
Create a focal point and add flowers for color along with a freshly planted lawn. Install some floodlights so you can have some fun when it's dark outside and make a small playground for kids to play in. Enjoy your backyard every summer to come!