9 Easy Bedroom Renovation Ideas on a Budget
Remodeling your bedroom is a great decision to give it the makeover you've always wanted. It should be a stylish, comfortable, relaxing place to live where you can work and sleep peacefully. If the existing setup has become old, dull, and damaged, it's time to give it a makeover. Today we are sharing some budget-friendly bedroom decor tips, which you can do by yourself.
1. Choose a suitable color palette
Color combination plays a massive role in reflexing your design aesthetics and style. If you want a classic vibe, feel free to choose a black-and-white look with decorative patterns. Neutral shades give a soothing effect while enhancing the room's visual charm, where bright layouts deliver a happy feel.
Soft colors like peach, pink, caramel are incredibly feminine, and they also look bomb with dark accessories. You can always mix two different hues such as white and steel blue, brown and dusty purple, black and nudes, pink and sky blue, or any other shades as per your choice.
2. Paint the walls
It's perhaps the simplest way to change a room's appeal entirely. Remove all the furniture, selves, and accessories from the room. If anything remains, push in the center and cover them with plastic sheeting. Also, cover the floor to avoid paint spills. Now, you're ready to start painting. Stick to your selected color schemes while doing this. If you can't do it yourself, don't hesitate to take professional help.
3. Rearrange the furniture
Test different room settings to find a setup that makes the most sense. No matter how you rearrange, there should be enough walking space between the items. Don't place big objects in front of windows because it will block natural lighting. And the same thing goes for your air conditioners. Choose a focal point and set everything around it. Position the large furniture along the walls with a few inches gap.
4. Add wallpaper
Removable wallpapers adhere perfectly to any even surface, increase the room's beauty and hide odd imperfections. As they come in various colors, patterns, and styles, they are a great alternative to painting. These unique pieces, as example, a grey wallpaper can bring more warmth and depth to your bedroom. One proper application lasts for more than ten years, which is longer than paint coatings.
5. Upgrade items
Buying new furniture may cost a lot of cash. Instead, you can purchase new bed sheets, pillows, quilts, and other cheap bed accessories according to your target texture and shades. Place complementary colors close to each other to add more depth.
Another affordable yet elegant thing to order is ornamental light sets. Placing similar lamps on the nightstand, table, shelf, and other locations really boost the room's glamor. You can also get cute string lights and hang them beautifully over the canopy or mirror.
6. Go for some indoor plants
Plants and flowers can make any room come to life. Low maintenance plants such as spider plants, snake plants, cactus, air plants, pothos, and red aglaonema are the best choices. They not only beautify your bedroom but also produce oxygen and improve the air quality.
Moreover, vases with fresh, colorful flowers can never go wrong. You can keep them on the nightstand, dresser, table, shelf, or other places to make your bedroom nice and lively.
7. Attach photographs or statement artwork
An eye-catching gallery is one of the must-have things in a stylish bedroom. Pick your favorite photographs, frame and hang them on an empty wall or over your bed. A great thing about such frames is that quick updates are possible by simply changing the prints.
You can also fill the space with decorative artwork. Don't go overboard; keep it simple and minimalistic. Select a few pieces which blend well with the surroundings and make a statement.
8. Say yes to carpeting
Cute carpets or rugs provide more definition and a cozier vibe to the bedroom. Their broad range of colors and attractive patterns will transform a dull room into a lively place. They hide all floor sins so that no guest will see what exists underneath. Dark and bold hues are preferable for crowded zones since they get dirty soon. Besides, you have to make sure that they aren't too large or too small for your bedroom.
9. Elevate space with drapes
Don't miss out on window decorations because they occupy a large portion of a room. Adding drapes is the easiest path to decorate them. Aside from beautifying, they ensure our privacy and protect us from direct sunlight.
You don't need to spend a lot of bucks on gorgeous curtains; even the plain ones work like magic. Apt for darker tones if you want to bring a comfortable aura. Contrarily, lighter drapes give a delusion of a more spacious room.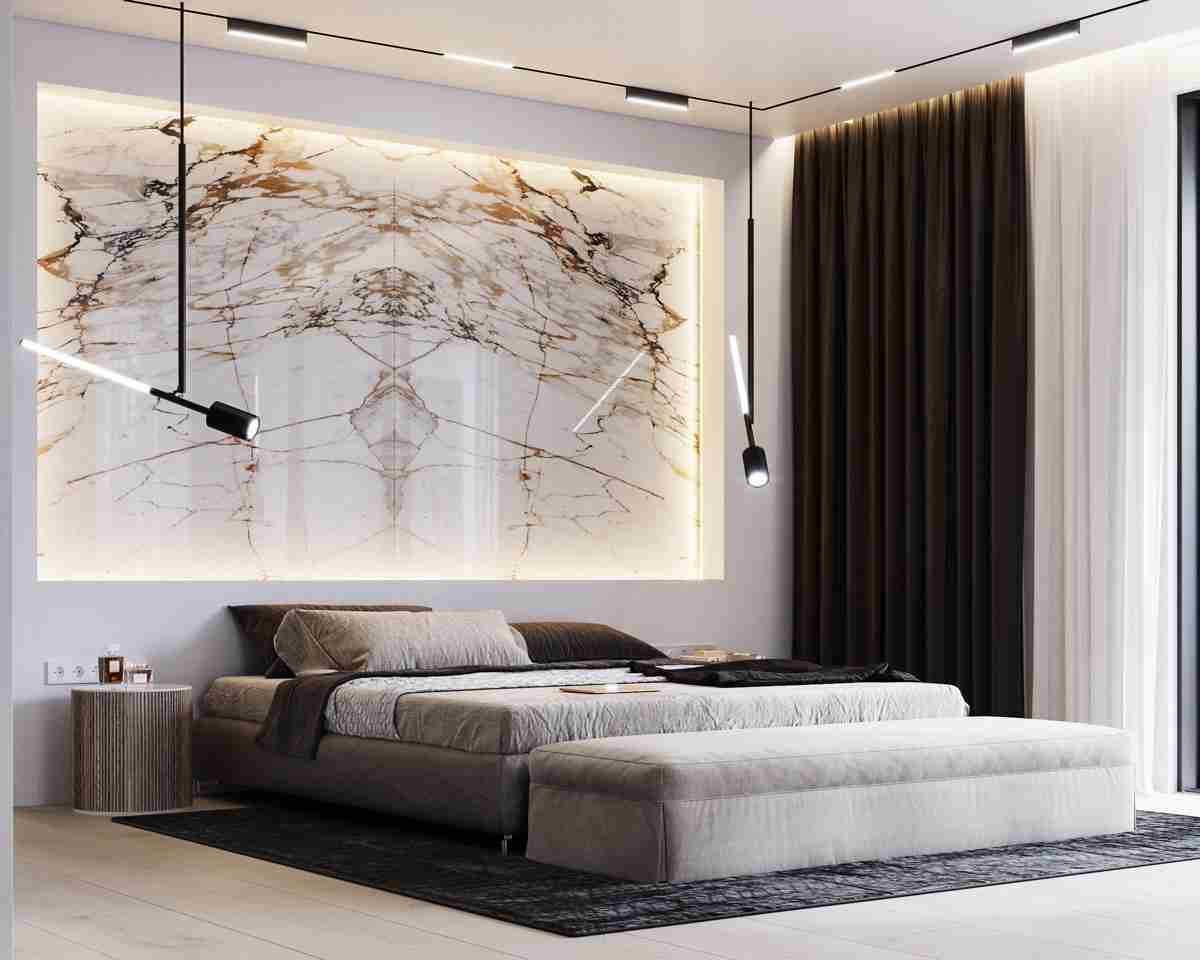 Alex Grigoryan is a Professional Home Improvement and Lifestyle Writer. He has been in the industry for over 6 years and has been writing for Chique Home Living since 2019. His work has been featured in prestigious blogs such as Spruce Home, Better Homes & Garden, and more.