A Beginner's Guide to Stylish Patio Decoration
Are you planning to make your patio an extension of your home? Or perhaps you're looking for patio decoration ideas to make your backyard more entertaining.
Regardless of your goal, knowing a few tips on patio decoration is essential. Be sure to follow these simple guidelines and leave your outdoor patio with great outdoor patio decoration. Let's explore what you need to do.
Patio Decoration Beginners Guide
A patio can provide a great extension to your home, giving you extra space for entertaining, relaxing, and enjoying the outdoors. But if you're new to patio decoration, it can be tricky to know where to start. Here's our beginner's guide to patio decoration, with some easy tips and tricks to get you started.
First, take a look at the space you have to work with. How much sun does it get? What's the view like? What's the ground like? This will help you decide what kind of furniture, plants, and accessories to choose.
Next, think about what kind of mood you want to create. Do you want a relaxing oasis or a lively space for entertaining? Once you know what you want, it's time to start shopping around for furniture, plants, and accessories.
Finally, don't forget the little details. Things like outdoor rugs, cushions, and lighting can make a big difference to the overall look and feel of your patio. So take your time, experiment, and have fun!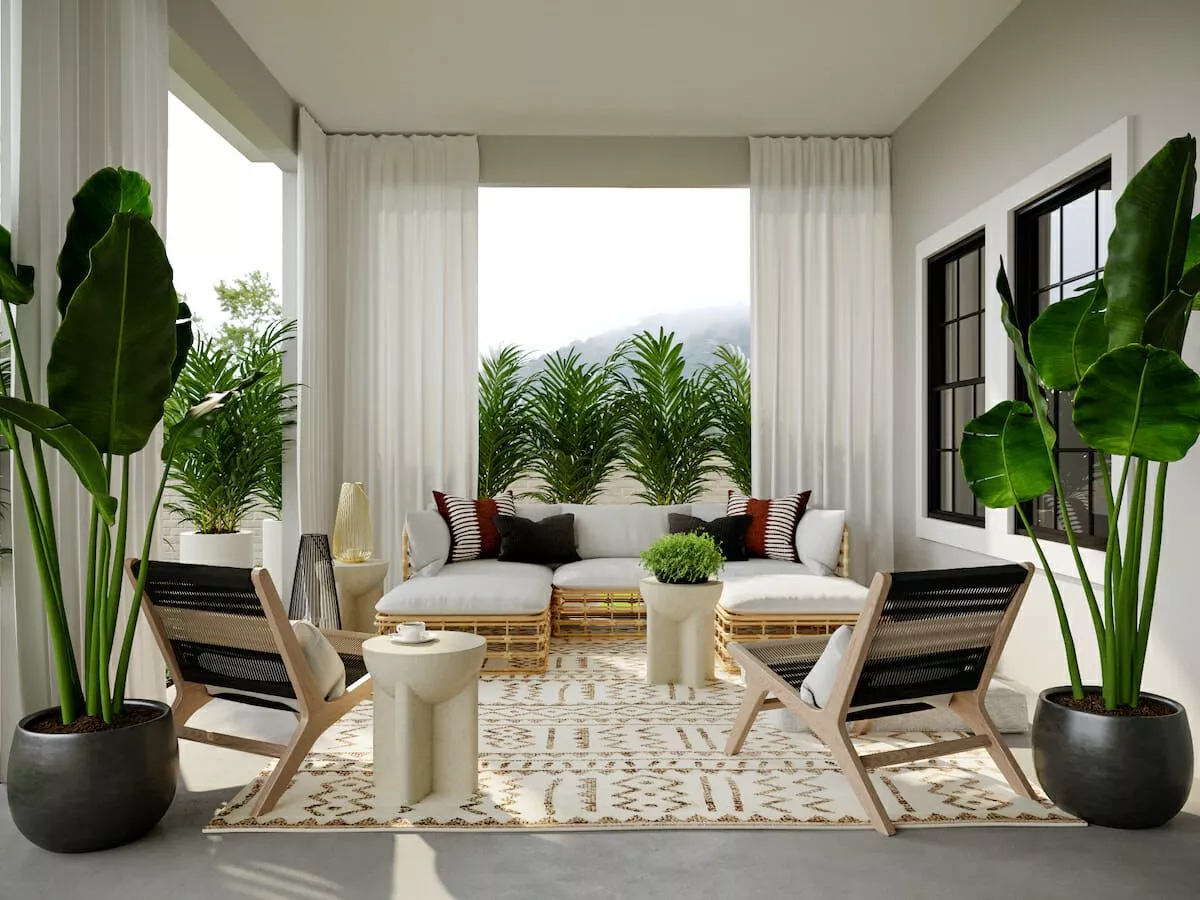 From Boring to Beautiful – How to Spruce Up Your Patio
If you're looking for a way to add a touch of luxury to your patio, consider stylish patio decoration. From string lights to citronella candles, there are plenty of ways to make your patio feel like an oasis.
One way to add a touch of style to your patio is with string lights. You can hang them from posts or from trees, and they'll give your patio a warm, inviting ambiance.  If you're looking for a way to really make your patio stand out, consider adding a water feature.
A small fountain or waterfall will add a tranquil vibe to your space and make it feel like a true oasis.
Chic Patio Ideas
In order to transform your patio into a stylish and inviting outdoor space, there are a few key elements you should consider. First, focus on creating a cohesive and well-designed layout. This can be achieved by choosing furniture and décor that complement each other in terms of style and functionality.
It is also important to create a balance between the different elements in your patio design. For example, if you have a lot of heavy furniture, you might want to consider adding some lighter and more airy elements to create visual interest. Tile is another important aspect of patio décor.
Choosing the right tile can really help to set the overall tone and atmosphere of your space. For a more modern and sleek look, opt for porcelain or glass tiles. If you're going for a more rustic vibe, then natural stone or clay tiles are a great option.
Finally, make sure to keep the area clean and tidy. A cluttered patio will never look as chic as one that's been well-maintained. You can reach out to https://www.deckremodelers.com for a professional point of view.
Your Patio Reflects Your Home
Improving your patio decoration will create a big difference in your home. It will bring more calm and peace from the outside and would reflect on the inside. Step up your decorations now!
Found this article helpful? Browse around the rest of this section to catch our latest.