Best Outdoor Living Space Solutions
There are a lot of ways to improve your outdoor living space. For example, you can add lighting, water fountains, seating, potted plants, and fire pits. But what are the best outdoor living space solutions? We found that the following outdoor improvements are the most popular.
Outdoor Kitchens
Outdoor kitchens come in at the top of the list for popularity when it comes to outdoor living space solutions. There is no better way to reduce the cost of air conditioning that is needed to offset the additional BTUs that cooking in your home adds than to take the entire kitchen outside.
Food cooked outside on the grill just tastes better, too. Ideally, an outdoor kitchen will have a grill, counter space, a sink, and a small fridge.  If you add a small bar-style seating area, you will be sure to have company while you cook your family's favorite meals.
By expanding your living space and making it more enjoyable to cook at home, you can save money on eating out. Of course, outdoor kitchens are great for entertaining, too.
But pure enjoyment of the outdoor kitchen space isn't the only reason to add this popular solution to yard design. The ROI of outdoor kitchens can be upwards of 100-200% of your cost, and homes with outdoor kitchens can sell for up to 30% more than expected.
Outdoor Dining Spaces
Even if you haven't decided to make an outdoor kitchen, an outdoor dining space is a great idea. Useful for entertaining or getting the family in the fresh air more often, an outdoor dining area is one of the most popular choices.
Even if you live in a northern climate, an outdoor dining space can be enjoyed all year round if it is appropriately designed. In fact, heaters for your outdoor dining space not only make it possible to use it during the winter, but they can even make those chilly nights during the summer more enjoyable. Even setting up windbreakers and using cozy furniture will make your outdoor spaces more comfortable in cold weather.
Outdoor Television
Let's face it. Watching the screen is one of our favorite pastimes. So, if you want to get your family outside and keep them there, an outdoor space with a TV is a great way to do that.
Of course, they have to be in a somewhat enclosed space to keep them out of the weather, but there are more ways to do that than you might think.  And when you use a TV enclosure, incorporating your outdoor entertainment center with fireplaces, walls and pergolas are just some of the ideas out there.
Outdoor Living Room
Your deck could be the best place for an outdoor living room because decks are often located off of an indoor family room.  If that's the case for you, you can ask deck builders in Lancaster County, PA how to use your existing deck to create an outdoor living room space that will be useful for relaxing and entertaining.
Even if you don't have the money to spend on refreshing or building a deck, you can still create an outdoor living room. One of the least expensive options would be to use your patio furniture and place it around a fire pit, and then decorate the area with hanging plants, curtains, and lights to give it a cozy feel.
If you decide to build an attached wing to your home for an outdoor living room, the return on your investment is very good. You definitely won't regret the expense in terms of creating value for your home and your family life.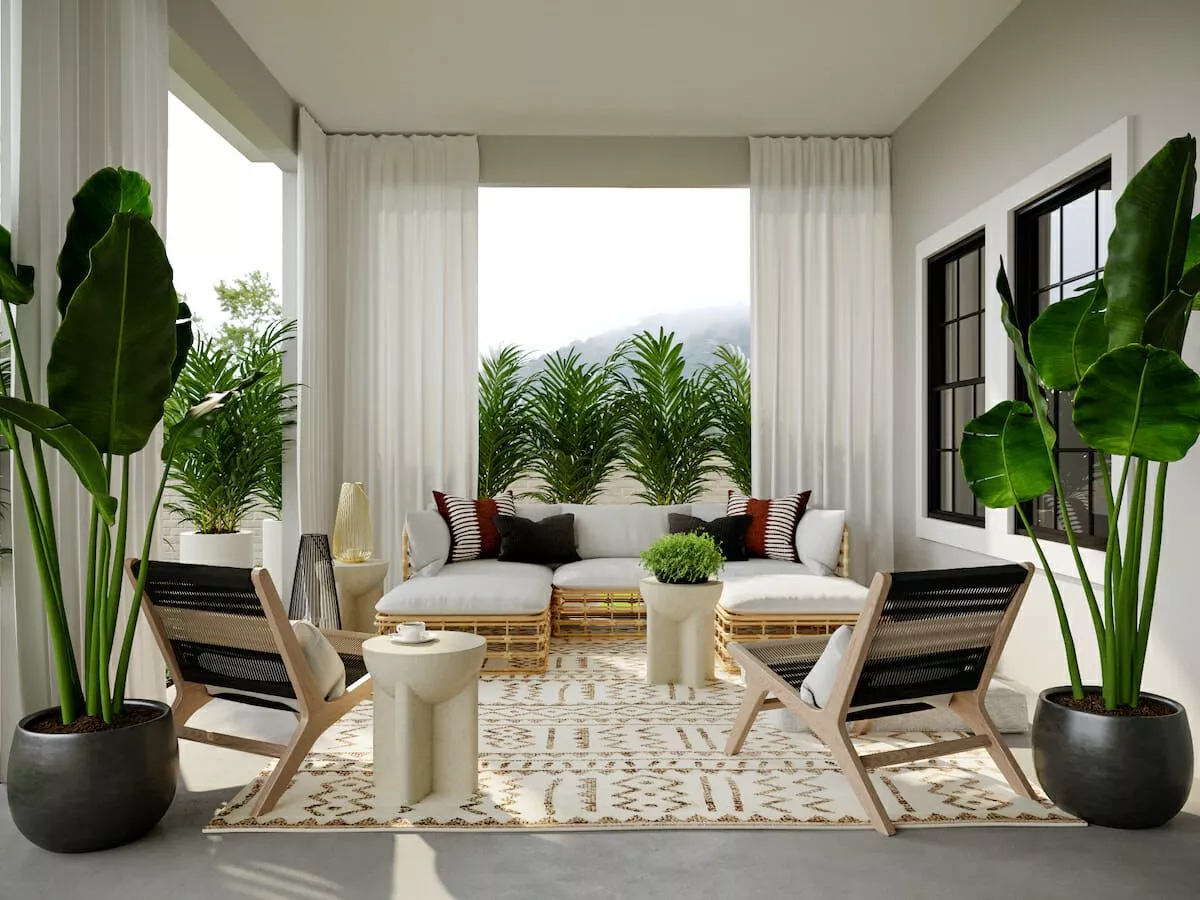 Outdoor Bedroom
Sleeping porches were quite common in the Victorian era, before the advent of air conditioning. The delight of catching an evening breeze while avoiding midsummer thunderstorms made them very popular in the southern United States, and they are regaining that popularity.
If you don't have a covered porch space that will work for an outdoor bedroom, you can purchase a patio daybed that has a cover. Some of the options are very attractive and cost less than $1,000. There are many styles to choose from. Alternatively, you could make your own patio daybed for far less.
By getting creative with lighting, sound systems, plants, and even water features, you can create an idyllic outdoor bedroom with plenty of privacy and shade for those late summer afternoon naps.
Outdoor Hot Tub
There is almost nothing more enjoyable than a relaxing soak in a hot tub. Enjoyed with your favorite beverage and your favorite person at home where you feel most comfortable, a hot tub is best suited to the outdoors and can easily be planned into your dream living space.
It's easy to add a hot tub to some of the other outdoor living spaces that we have described above, and you can use many of the same design elements and materials to fit into your overall master plan for your home and yard.