Classic Tips for Accessorizing Your Living Room
Your living room is your entertainment center, a place for cozy movie nights with family, and a place where you entertain guests. It is the art of decorating a room that looks good and suits you. Part of making the living room acquire a welcoming feel is by accessorizing it. Here are some fool-proof ways for you if you're looking to accessorize your living room in the most effortless ways.
Statement lighting
Any light for the living room, be it a lamp or a chandelier, add a lot of character to space. Chandeliers and pendants are popular for dramatic effect, but they don't need to be in the center of a room. Instead, try hanging a pendant low over a desk or table, or perhaps three blown-glass spheres suspended at different heights in a corner. Using a pendant is an unusual way can add a fun layer to your lighting scheme.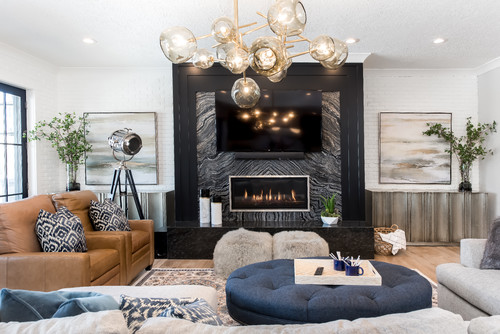 Gold Décor
A touch of gold can bring an incredibly significant impact on your living room. You can turn your living room into a special place by incorporating some golden accents in it. Instead of going overboard with too much gold, a wise combination of gold and a neutral color palette work wonders. An easy way to spice up this look with some magnificence is to get rugs, pillows, or curtains with a gold touch and place them around your living room.
Add Candles
Candles and candle stands are versatile as they are a great addition to the coffee table or a side table, giving the room a classy touch. It doesn't only illuminate the spaces, but it also changes its ambiance, ultimately making it more romantic and soothing. You can also invest in aromatic candles, decorate the room, make it look nice, and spread a pleasant aroma throughout the room.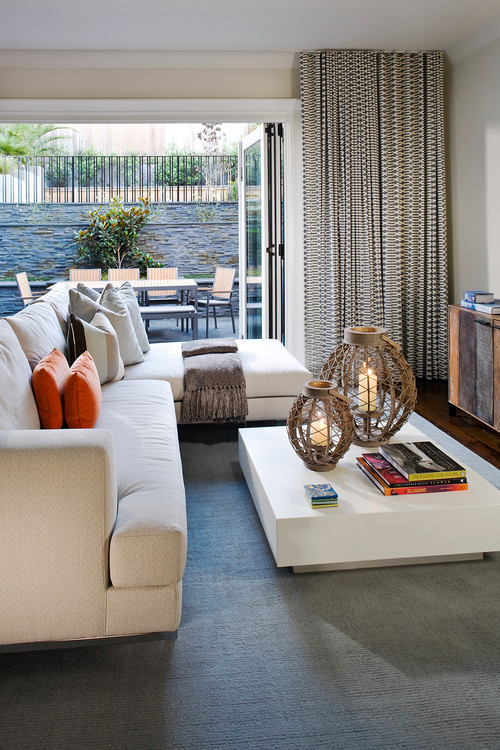 Install Mirrors
Another way to decorate your living room's wall is by hanging mirrors. Take a mirror, frame it with some designer frames, and turn it over to the living room's walls. Mirrors with designer frames elevate the appearance of the room and make it look bigger. Hang as many mirrors as you want. But hang it over a single wall, don't keep placing one mirror on every wall of the room because it will make the room look clumsy. Mirrors will undoubtedly make your room look better, and it will look bigger too.
Incorporate plants or fresh flowers
Bring in some outdoor touch to your living room by placing plants and fresh flowers. Plants can be placed in corners not occupied, or they can also be placed on top of a corner table. You can use fresh flowers as a centerpiece, too. Doing this can add a more refreshing feel to your living room. Plants add an earthy feel to your space and along with a tremendous natural aesthetic.
Accessorizing the living room doesn't require a lot of design skills. You need the right interior design and décor products from brands specializing in unique, exciting pieces. By weaving these pieces into the overall design, the space will truly feel cozy and inviting.