Deck Landscaping Ideas That Will Take Your Backyard to New Heights
Your deck is there to protect you from the damp and the rain, to shield you from the heat of the sun, and to provide you a place to escape to when you need to unwind.
If you're intimidated by the thought of deck landscaping, you don't need to be. A few plans and a little elbow grease can turn your backyard into your favorite place to hang out. Create a perfect way to relax on a hot summer day.
Read on to get started.
Deck Landscaping Ideas
When it comes to deck landscaping, the sky's the limit! There are endless possibilities for how you can take your backyard to new heights with a little imagination and effort. Here are a few ideas to get you started:
Greenery
Plant some potted plants around the edges of your deck. This will create a lovely green border that will make your deck feel even more like an extension of your home. You can also consider landscaping around deck by installing artificial grass onto decking.
Hang some planters from the railing of your deck. This is a great way to add some color and life to your space without taking up too much floor space.
Add some privacy if you want to create an intimate space. Consider adding some privacy screens or planting some tall shrubs around the perimeter of the deck.
Deck Landscaping Ideas That Will Take Your Backyard to New Heights
Cozy Seating
Create a cozy seating area. Incorporate a few comfy chairs and a table into your deck design. This will create a cozy spot for you to relax and enjoy the outdoors.
Don't forget the details. Add some colorful throw pillows, candles, and other accessories to really make your deck feel like home. With these simple tips, you can easily create a beautiful and inviting outdoor space that you're sure to enjoy for years to come.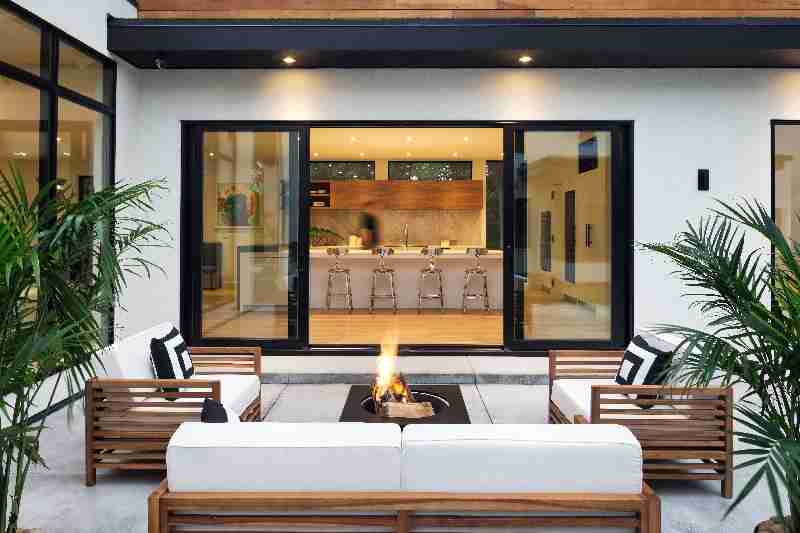 Lighting
Get creative with lighting. Not only will it add a touch of elegance and charm, but it will also allow you to enjoy your outdoor space well into the evening hours. There are a variety of lighting options to choose from, so you can find the perfect fit for your deck.
String lights are a popular choice, as they can be draped across railings or hung from above. Lanterns are another option that can be placed on steps or along the perimeter of your deck. Solar lights are a great eco-friendly option that will help you save on energy costs.
Whatever type of lighting you choose, be sure to add a few additional fixtures for safety purposes.
Get Creative With Your Deck Landscaping
If you're looking for deck landscaping ideas that will take your backyard to new heights, check out these tips. From adding privacy screens to planting flowers and shrubs, there are plenty of ways to spruce up your space. So, get creative and start planning your new backyard retreat today!
If you need more inspirational ideas for your backyard, then be sure to check out our outdoor design section for all of the information you need.
Alex Grigoryan is a Professional Home Improvement and Lifestyle Writer. He has been in the industry for over 6 years and has been writing for Chique Home Living since 2019. His work has been featured in prestigious blogs such as Spruce Home, Better Homes & Garden, and more.