Expert Approaches to Sell a Home for More
There are so many reasons homeowners decide it's time to sell, from the desire to relocate abroad to the hopes of purchasing a more suitable home after living needs have changed over the years. However, selling a property can be a pretty time-consuming task, and there are times when properties can remain on the market for years on end, with hardly any interest being shown from potential buyers.
So, selling a home is both time-consuming and often stressful. Fortunately, there are several ways that you can ensure your listing grabs attention from buyers and inevitably sells faster and for more.
These expert approaches are among the most effective methods of boosting property value.
Avoid The Realtor
Even though selling a home can be pretty stressful, you don't always have to rely on a realtor to manage the goal for you. And because the realtor will be entitled to a percentage of the sale, selling a house without a realtor is an excellent approach to boost your profits.
Give The Garden A Makeover
Landscaping efforts can boost the value of your home by as much as 20%. Because the garden has a massive impact on perceived value, it will automatically impact actual value.
If the garden area surrounding your home is well-manicured, attractive, and inviting, buyers will be more interested in the property. What's more, the garden also has a significant influence on the first impression your property gives, which is why untidy and unkempt gardens often chase buyers away.
Fortunately, landscaping is a pretty affordable way to enhance property value because you don't have to hire professionals if you are willing to invest the effort yourself. And there are so many resources freely available online that you can easily find landscaping ideas that are easy enough to tackle without professional services.
Transform The Kitchen
One of the most prominent selling points a home can offer is the kitchen; this area is widely considered the very heart of a home. Therefore, if you want to boost property value, a practical approach is to transform the kitchen area by upgrading appliances, investing in modern counters, and updating the cabinets.
Even though kitchen transformations can be pretty pricey, you'll enjoy a massive return on investment when your home sells for a lot more than previously possible.
Upgrade The Bathroom
If your kitchen transformations have consumed most of your home remodel budget, you don't have to worry too much about upgrading the bathroom. Fortunately, you don't have to replace fixtures, as you can upgrade fittings, railings and redo the tiling.
These minor projects will have a massive impact on the overall look of the bathroom, and they won't cost that much if you're willing to shop around for good deals and manage the project with a DIY approach.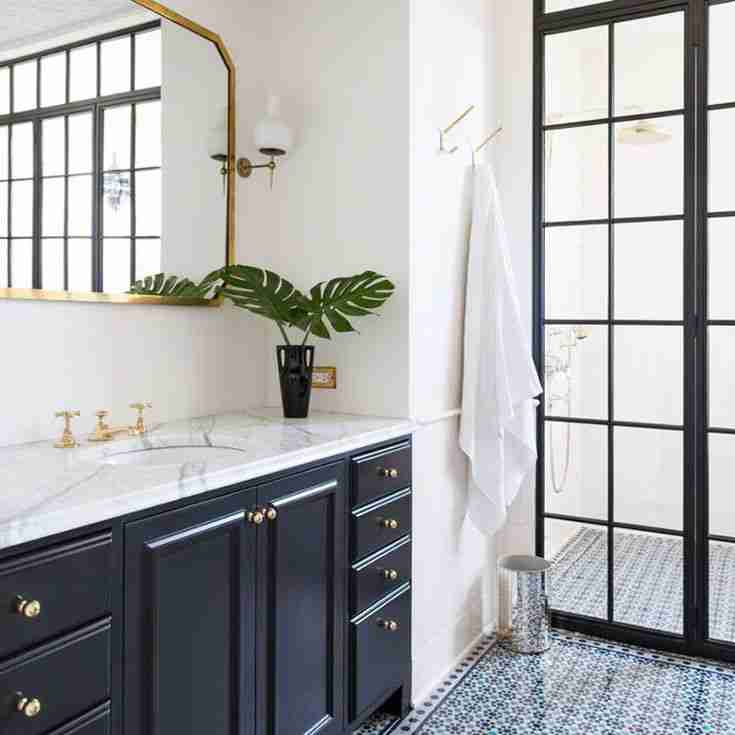 Boost Curb Appeal
This refers to the visual appeal and condition of your home from a street view. Therefore, it's what people see from the outside. Because we have all passed by an exceptionally dilapidated property at one point or another and felt the sight is undoubtedly unpleasant, it's easy to understand why curb appeal is vital to the value of a home.
Install Uniform Flooring
The flooring of a home has a substantial impact on the appearance of a property's interiors. If you happen to have any carpeting, it will be worth your while to consider replacing them with modern flooring options such as hardwood flooring or large tiling. Because carpets only appeal to a few buyers, and they can be an allergy concern, it's better to opt for other flooring solutions.
Moreover, using the same flooring throughout your home is another excellent idea to make the floor space seem more significant. But with that said, you can still have differing flooring in bathrooms and the kitchen area. According to experts at I Buy IL, investing in new flooring will boost property value quite a bit, so the spend will be worth it when you receive a larger profit on the sale.
Selling a property can be pretty tedious. Sometimes, it can take time for a property to sell; homeowners sometimes wait years to find a buyer. However, this is typically the case when a property is listed for too much, there are underlying repair concerns, or the property has been neglected in visible ways.
Fortunately, once you have invested some time and funds towards giving your home a meaningful makeover, you will only have to wait about three months for the property sale to finalize.
Alex Grigoryan is a Professional Home Improvement and Lifestyle Writer. He has been in the industry for over 6 years and has been writing for Chique Home Living since 2019. His work has been featured in prestigious blogs such as Spruce Home, Better Homes & Garden, and more.