Explaining What the Chique Style of Living is
The moment someone mentions anything as "chic," you're immediately hit with a sense of European (specifically with French influences) style and aesthetics.
Elegant, stylish, and current are often referred to as chic in the design field. The term "chic design" or "chique style" has a variety of meanings. You can consider a relaxed, subtle aesthetic with a trendy, fresh, and contemporary vibe as chic despite the word's French roots.
Chic may also refer to a one-of-a-kind object, such as a vintage piece with a contemporary makeover. If that sounds like your cup of tea (or coffee for that matter), then you've come to the right place. Keep on reading to learn everything you need to know about the different kinds of chique home living and decor styles.
A Shabby Chique Style for Your Interior Design
Shabby chic is a trendy interior design style that celebrates the worn-in appearance of furniture by applying many coats of paint and distressing the surfaces. You can cover curtains and slip-covered furniture in faded flowery fabrics and washed-out patterns. Paint colors range from white to soft pastels in shades of pale blue, green, or yellow.
Old French linens, bleached-out wood floors, and exquisite Gustavian-style chandeliers are all hints of French rural, Swedish, and beach cottage decor.
Designer Rachel Atwell founded her first Shabby Chic business in Santa Monica, California, in 1989, the first in the United States to provide shabby chic interior design trends.
Combine Little Color With a Lot of Detail
Soothing neutrals, lovely textiles, and ornate accents elevate the monochromatic look. Stick to an off-white and cream color scheme with whitewashed and distressed wood for a classy spin on shabby chic.
Layer crochet, linen, and lace materials in your accessories to keep the style from becoming too plain. Gray should not be overlooked. The texture of the grey laminate flooring adds a slight contrast to the area, so it won't distract from the decor.
Embrace the Art of Workmanship: Integrate Artisanal Items
Distressed wood and luxurious upholstery make for a unique living environment. This energetic style is capped off by wallpaper with a brushstroke motif in mild blue/grey.
Cushions and lampshades in pale tones from Bloomsbury might inspire you. Collect handmade, mismatched vases and jugs for a classic collector's appearance. With salvaged wood furniture, an antique-looking laminate on the floor works well.
Also, you'll want to pay some attention to your windows and the blinds that cover them. You'll want to pick blinds with a perfect fit. You can learn more about how to pick the perfect blinds on https://newblinds.co.uk/what-are-perfect-fit-blinds.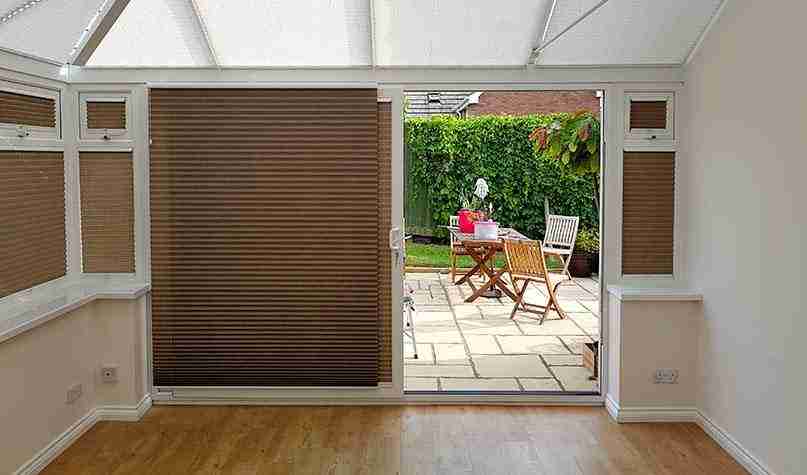 Provide an Air of Rusticity to Your Decor
Shaker-style furniture, subtle stripes, and neutral colors create a laid-back, country feel. Upholstery and pillows in a subtle red ticking stripe linen look great with a traditional cream and beige rural color scheme. It is also possible to use simple checks.
Use natural materials like wood, cotton, and linen to enhance the scheme's rustic feel. It's possible to get the appearance of old-fashioned floorboards even if you don't have perfectly straight planks in your home.
When in Doubt: Use a Traditional Rose Pattern
To create a romantic atmosphere in your home, use pinks, white wood, and nostalgic ornaments. This outfit is undeniably feminine thanks to the use of fluttering floral designs. Patterns may be used extensively, and a feature wall should be considered. Cath Kidston and Laura Ashley are timeless choices.
Pillows and crocheted or knitted blankets are a must if you want to create a cozy sanctuary in your bedroom. Simple wall paneling with tongue and groove is an easy method to add visual appeal. Paint the upper half of the wall with a rich cream color and the lower half white. You can create a great ambiance with a white four-poster bed and an antique bedside table.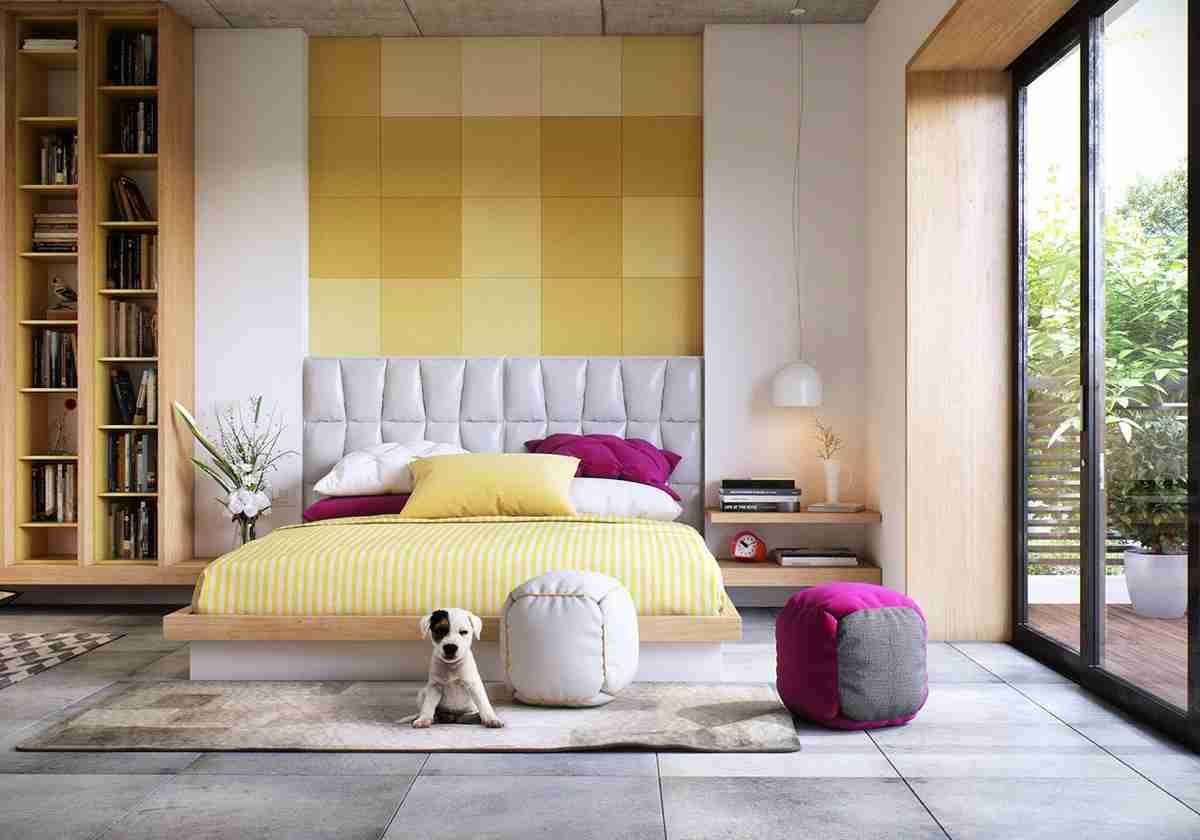 With Delicate Curves and Faded Tones – Create a Farmhouse Vibe
The beauty of rural France may be re-created with the use of muted textile designs and rustic wood. Adding rich cream and distressed painted wood furniture to delicate duck egg walls completes the look. eBay is a good place to look for pre-owned things.
Layer cushions in delicate stripes and exquisite toile designs, and finish with a cotton blanket, to create a French-inspired look. Choose sisal rugs with a thick texture for an earthy look. A textured rug in a neutral tone will provide warmth and coziness to the space.
Make Use of Antique Items and Feminine Accents
Shabby chic look well in a conservatory because of the light, airy environment. You may get an attractive look by painting a blue-grey wall near your woven conservatory furnishings.
Striped and flowery fabrics may be used for seat coverings and cushions, while simple fabrics can be used for drapes and pillows. Finish the look with an antique beveled mirror, lots of fresh flowers and potted plants.
Boho Chic Furniture and Decor Style
The boho-chic furniture style originally became an iconic style in the fashion industry with accessories like "floaty" skirts and sheepskin boots in the 1960s and 1970s. The hippie counterculture paved the way for these aesthetics.
Boho chic interior design incorporates colorful color palettes and an eclectic mix of ethnic art and antique flea market finds. Boho chic style is a mix of international décor ideas, a free-spirited temperament, as well as calming and beautiful furnishings.
For example, you'll see lace and embroidered decorations on silky fabrics draped over furniture. Colorful jewel-toned patterns and mismatched furniture types keep this look fresh.
Combine Patterns and Colors With Abandon 
Mixing and matching throw cushions is an art form, but when it comes to boho-style, all rules are thrown out the window. In the boho-chic style, flowers and paisleys are paired with ethnic motifs, including tribal designs and geometric patterns in bright hues. In the event that brights aren't to your taste, try mixing olive green, cognac, mustard yellow, and rusty oranges into your wardrobe.
Throw cushions and throws on a daybed or basic couch to add more comfort, flair, and eclectic spirit to an office environment like this one seen in The Everygirl.
Natural and Rustic Colors and Finishes
For boho-chic, the hippie influence of the 1960s and 1970s introduced natural or raw materials such as hemp, sisal, rattan, and wood. Macrame plant hangers and sisal rugs are just a few examples of items that may be used to create woven wall art.
Keep in mind that natural textures are important, but don't let that stop you from using metallic Buddhas or metal floor lamps to add a little sparkle to your home decor.
Use the World Around You as Inspiration
If you want to create a bohemian vibe in your house, it's necessary to choose home items that have a global feel.
Everything from Ming-style vases and urn designs to Buddha sculptures, there are also Moroccan lamps for sale that can be used to create an international vibe.
Souvenirs from exotic countries may help you create an ethnic-eclectic vibe in your house, but you don't have to fly to far-flung destinations to get them.
Instead, seek global accents at import shops or merchants like West Elm or World Market, which are more affordable and closer to home. An antique globe is another unusual and delightful way to add some travel flair to your home décor.
Focus On the Culture
In a bohemian setting, a well-curated collection of art and literature is essential. Beatniks of the past probably had much more books than clothes, furniture, or any other tangible goods. This is the truth.
If you like this design style, you're probably already a fan of the arts. Art books on the coffee table, record covers on a gallery wall, or an eclectic collection of art prints adorning a gallery wall are all acceptable forms of boho decor.
There are no hard and fast rules when it comes to arranging your art collections and objet d'art, and we advise a whimsy approach wherever feasible.
Stay Casual and Unbothered
This is the most crucial piece of advice I can give you: keep things casual. Boho chic homes don't have to be full of clutter.
The idea of floor cushions and poufs, heaps of pillows, or a cozy area rug. And, areas that foster discussion rather than watching TV or organizing formal dinner parties are what we're talking about.
Chique Design and Living Style: Simplified
Most of us get bored with our home styles and decor as time goes by. Of course, due to people spending more time than average at home, the boredom became closer to an imperative desire to change things up.
Hopefully, our guide has shed some light on the nuances of chique style, whether it's shabbier or bohemian in nature. And, if you liked reading our article, then you'll love checking out our other design and decor explanations and tips in our home improvement section.
Alex Grigoryan is a Professional Home Improvement and Lifestyle Writer. He has been in the industry for over 6 years and has been writing for Chique Home Living since 2019. His work has been featured in prestigious blogs such as Spruce Home, Better Homes & Garden, and more.