How Gutter Guards Remove the Need to Clean Your Gutters
Keeping your gutters clean is an important job that needs to be done throughout the year to prevent a build-up of leaves, dirt, muck, and debris which, over time, can damage your gutters and shorten their usable life. If cleaning and checking your gutters is a job you haven't done in a while, or if you don't have gutter guards or gutter protection installed, then chances are this could already be happening. 
Why do my home's gutters need to be cleaned?
Your home's gutters are built to help water flow away from your roof. They need to be checked and cleaned twice yearly, to stay ahead of issues that can cause them not to perform as they're intended. 
Without cleaning, over time leaves, nests, dirt and weeds will accumulate. Rain, wind, and snow will move any accumulation into clogged-up messes that can stop the water from being moved down the gutter, so you can end up with water overflowing down your house. This can cause water sheeting and flooding, as well as damage to your home's gutters, exterior, and foundations, not to mention rot in the fascia board (to which your gutter is attached) which then becomes a costly problem to fix. It can also cause problems with your water tanks and plant watering systems. 
A twice-yearly clean and clear-out of any debris and leaves will stop them from clogging up, and keep the water flowing away from your house.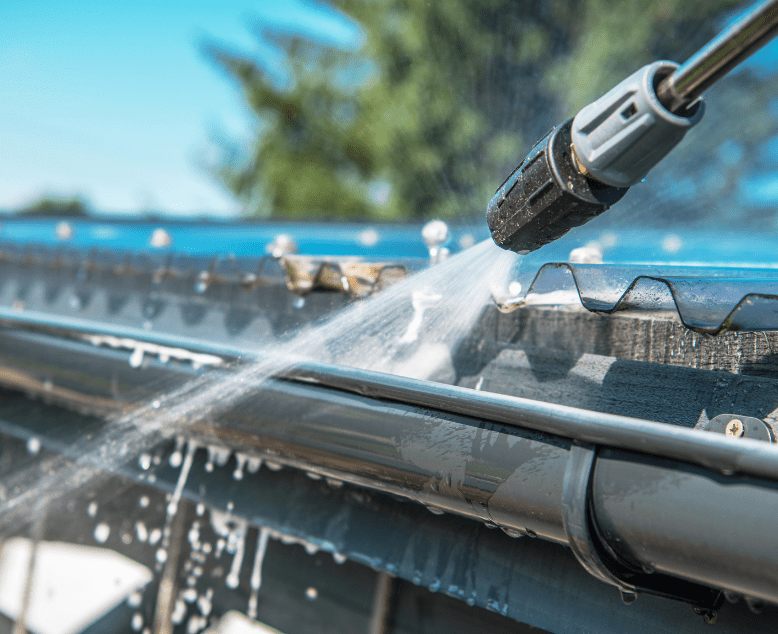 How do gutter guards and gutter protection remove the need to clean?
Cleaning your home's gutters can be a time-consuming chore, and is unlikely to be anyone's favorite home maintenance task. And with gutters, you really only have three options with this:
Clean your gutters yourself

Hire someone to do it for you

Install gutter guards

and gutter protection to remove the job altogether
If cleaning your gutters sounds like the last thing you want to do, and you're not that keen on paying someone to do it for you every time (with the associated risk of being liable if they fall from a height on your property), then something to consider is installing gutter guards and gutter protection. 
Gutter guards and gutter protection remove the risk of you or anyone else having to work at height in a precarious position and prevent up to 99% of leaves, dirt, debris, nests, and muck that would otherwise be caught in your gutters. It also helps extend the lifetime of your home's gutters, by making them more durable.
Gutter guards and gutter protection will save you time and money
Gutter guards and gutter protection are a fine aluminum mesh products, built to fit snuggly over the top of your gutter. It prevents blockages because only very fine particulates of matter can pass through the mesh into the gutter – so no more built-up muck, and no more cleaning. 
For the best results, and to realize the full benefit of gutter guards and gutter protection, it's important to have them installed professionally. This removes any risk you may face from having them fitted incorrectly, or getting a product that doesn't perform to the standard it should. 
For one less maintenance job around the house and increased gutter durability, install gutter guards and gutter protection, and get the peace of mind that your gutters can get on with doing what they're designed to do.
Alex Grigoryan is a Professional Home Improvement and Lifestyle Writer. He has been in the industry for over 6 years and has been writing for Chique Home Living since 2019. His work has been featured in prestigious blogs such as Spruce Home, Better Homes & Garden, and more.