How To Choose Elegant And Chic Items For Your Bathroom
One of the most important rooms in your home is your bathroom. It's where you get ready for work, spend time with friends and family, and relax after a long day. But it can be difficult to make this room stand out from all of the others in your house, especially if you live in a rental or apartment with limited space.
One way to make sure that your bathroom stands out is by adding elegant and chic items such as towels, candles, makeup brushes, and more! This article will cover tips for selecting these types of items as well as some beauty essentials you'll need to have on hand at all times. 
What Makes Something Chic And Elegant?
While the terms "elegant" and "chic" are often used interchangeably, they actually have different meanings. Something that is elegant has a sense of refinement and style but doesn't necessarily go out of its way to appear pretty. On the other hand, something that is chic goes above and beyond to be stylish or fashionable in order to impress others.
For your bathroom to feel both functional and beautiful, you want to choose items that would fit both categories. When you are trying to find the best bathroom vanity products, it's important to keep in mind that these items should make your bathroom more beautiful while also serving a purpose.
It should look nice by adding an element of interest with patterns or colors while also keeping water inside the shower so you aren't stepping on the soaked floor.
Adding A Touch Of Luxury To Your Bathroom
One of the best ways to make your bathroom stand out is by adding luxury items that impress your friends, family, and guests. There are many things you can buy for this room that will give it a touch of sophistication without breaking the bank. For example, you can choose luxurious towels with unique designs or colors to help improve the overall look of your space.
You could also add bath bombs, soaps, oils, and candles in order to create a spa-like atmosphere. This will help to make your bathroom feel unique and personal because you chose each item for it.
Additional examples include candles in different shapes or colors that correspond with other decor or pieces of art on the wall. By establishing your style through these little touches, you can make your bathroom feel more chic and elegant without spending too much money on one item at a time. 
Elegant And Chic Do's For Your Bathroom
One of the most important things to remember when selecting items for your bathroom is that you want everything to match or coordinate with one another. This will keep your space feeling unified and cohesive, resulting in a sense of elegance throughout the room. By choosing several matching pieces, you can create an overall theme without needing to use many patterns or colors.
Bear in mind that matching does not mean exactly the same item. For example, if you select a shower curtain with a beach scene, you might want to find a bathmat to complement it that also has a seaside feel. If you do decide to use multiple patterns or colors, highlight one neutral shade in your design scheme using coordinating pieces.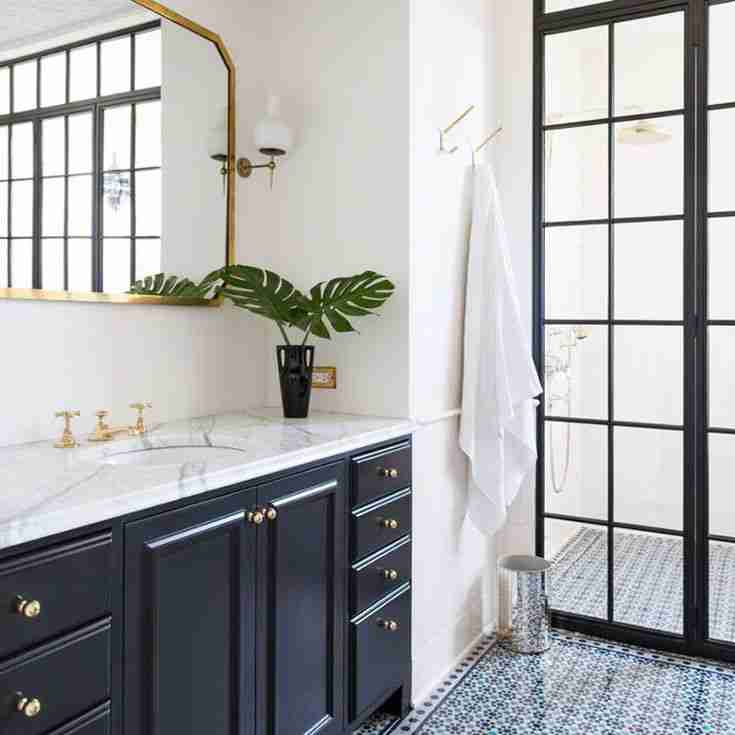 If you're looking for chic and elegant items to decorate your bathroom, there are many options. We've covered some of the most important do's when purchasing these types of pieces as well as what makes something "elegant." By selecting different complementary pieces that match or coordinate with one another, you can create a unified design scheme in your space without needing to use an overwhelming amount of patterns or colors.