How to Have a Clean Home: 5 Perfect Tips
When spring comes around, many people begin planning spring cleaning projects. Fresh air and clear skies make people want to clean their dusty and weathered homes.
But, cleaning a house isn't as simple as it sounds. Creating a clean home requires a lot of work, especially if you haven't cleaned it recently.
So, you may wonder how to clean a house efficiently. What are some deep cleaning tips that can get the best results for your house?
If that's what you want to know, don't worry! We'll explore five of the best tips in the guide below.
1. Making Your Bed Daily is the First Step to a Clean Home
Many people think that making their bed is a waste of time. After all, why tidy up the bed when you're just going to get back in it later?
It turns out, though, that making your bed has surprising mental health benefits. It also helps you create a cleaner space in your room.
Even if everything else in your room is perfectly organized, an unmade bed makes the space look unkempt. So, take the time to make your bed each day. You can make this task easier by simplifying your bedding by using a duvet and washable cover instead of a comforter set.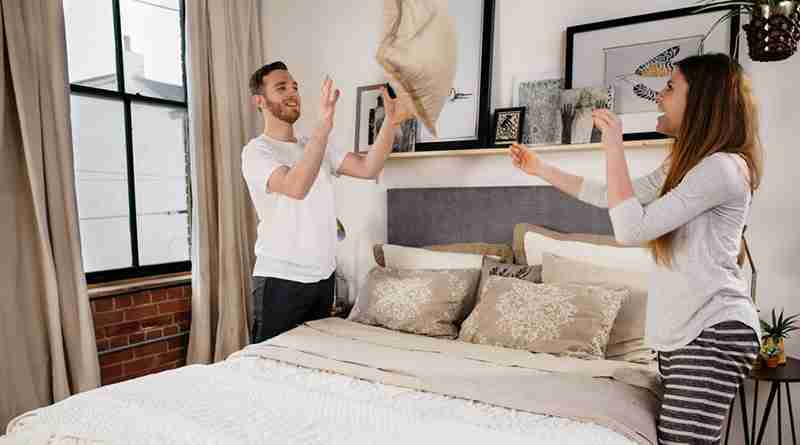 2. Clean Up Each Time You Cook
People rarely feel like cleaning their stove after each meal. But, leaving your stove dirty can attract several kinds of household pests. It can also make your kitchen look terrible.
So, take some time to wipe down your stove after you cook. This task rarely requires you to move anything. All you have to do is spray the stovetop and wipe it.
3. Sort and Recycle Paper
One of the most common types of clutter comes from papers and documents. Think about all the papers that clog your drawers and folders. These include:
mail
bills
flyers/advertisements
catalogs
school papers
How many of these documents do you really need? If there are any you don't need, toss them in the recycling bin. From there, organize your essential documents in a convenient system.
4. Use Doormats to Protect Rugs and Carpets
A doormat is an incredible asset when cleaning a home. This surface, placed near your entrances and exits, helps you keep dirt from your carpets and rugs.
Vacuum these mats every few days or once a week. Alternatively, shake it off outside. This step keeps the mat clean and doesn't make your feet dirtier.
5. Cleaning Your Carpets and Rugs
The last of our home cleaning tips is to clean your floors. These spaces collect tons of dirt, pet dander, and dust. Once you get rid of this, your home's aesthetic improves tremendously.
So, how can you clean your carpets? One of the best options is to vacuum the carpet. However, you can also hire professional services like Boss Systems to provide a deeper clean.
Start Cleaning Your Home Today!
Following these steps can help you create a clean home. These techniques help reduce clutter and improve your house's look.
So, assess what your home needs first. What seems to be the dirtiest part of your home?
Once you determine that, start cleaning! Soon, your house will look unrecognizably better.
We hope you enjoyed this article! If so, check out our other content today.
Alex Grigoryan is a Professional Home Improvement and Lifestyle Writer. He has been in the industry for over 6 years and has been writing for Chique Home Living since 2019. His work has been featured in prestigious blogs such as Spruce Home, Better Homes & Garden, and more.