How To Redesign A Home And Overhaul It For A Modern Aesthetic
Nowhere is more important to everyday living than the home. It is the place where your family will grow up, where you will host friends, and where you will spend the end of each day relaxing with the ones you love.
But every living space could do with a makeover. Some may be more overdue than others, but everyone has something they want to improve to make their house more of a home.
For those wanting to learn how to redesign a home for the modern aesthetic, you have come to the right place. This article will break down some must-haves and aspects to avoid when deciding to give your home that makeover it deserves.
So, let's get stuck in!
Always Begin With The Radiator
This may initially seem like a strange place to start because the mind doesn't spring to a radiator when you think of home redesign. But because nobody thinks to consider the radiator, it often gets left as an after-thought.
When aspects as important and as integral to a room's aesthetic such as the radiator, get left as an after-thought, there usually isn't much budget left to sculpt the kind of radiator feature that is wanted. What this results in is sloppy last-minute paint jobs or full concealment of the radiator unit itself.
By considering the radiator as one of the first things on your list to overhaul, you can avoid this completely and turn your radiator into a talking point of the room.
There are so many stylish, modern, designer radiators up for grabs (we love the ones over at Trade Radiators), so why not take a plunge? Stun guests with a state-of-the-art, sleek, distinctive, and attractive radiator piece.
Be it black, brass, silver, or even matte stone grey, there's a shade and model of radiator for everyone. 
Consider Cable Management
Again, this may come as a strange suggestion, but nothing makes a home look worse than loose cables everywhere. Be it the internet router, telephone line, coaxial cable, or even just power leads, think about how they are getting routed in your home.
If you own a carpet, get your cable routing down to a tee and tuck them away underneath out of sight. If you have pets or young children, it can also keep their paws or inquisitive minds away from something potentially dangerous to them.
If you don't have a carpet, then it is easy enough to route your cabling behind skirting boards or moulding. It is much easier than you may initially think.
Conceal Your Appliances
The cornerstone of most modern interior design aesthetics is uniformity. Keeping your rooms consistent and seamless is a big part of modern design. Nothing does this better than having a kitchen with concealed appliances.
Concealing things like the dishwasher, washing machine, cooker oven, and other kitchen appliances can forge a neat, pristine aesthetic that is hard to accomplish any other way.
There's an argument to be made about keeping your appliances within the same color palette and design, but over time colors fade, and appliances may need to be replaced.
Having concealment in the kitchen is a great way to not only create a great-looking kitchen now but can also future-proof your aesthetic for years to come.
Start by choosing a color scheme that matches the overall vision of your house, and then find MDF to match. You'd be surprised just how well this can work to bring a bit of modern charm to the kitchen.
Keep Your Colour Scheme Tame
Unless you have a very specific kind of modern aesthetic in mind, it is best to keep your color scheme tame as tame is easy to sculpt. There's nothing wrong with picking vibrant colors but think of vibrant colors as a pre-prepared canvas with the background already painted. A tame color scheme is this analogy's equivalent of a blank canvas.
But tame doesn't mean boring. There's plenty you can do with contrasting neutral shades of black, cream, white, and grey to begin with. Then you can even move into shades of deep blue or sky blue, maybe even a touch of aqua.
Whatever you decide to go for, keep it low-key.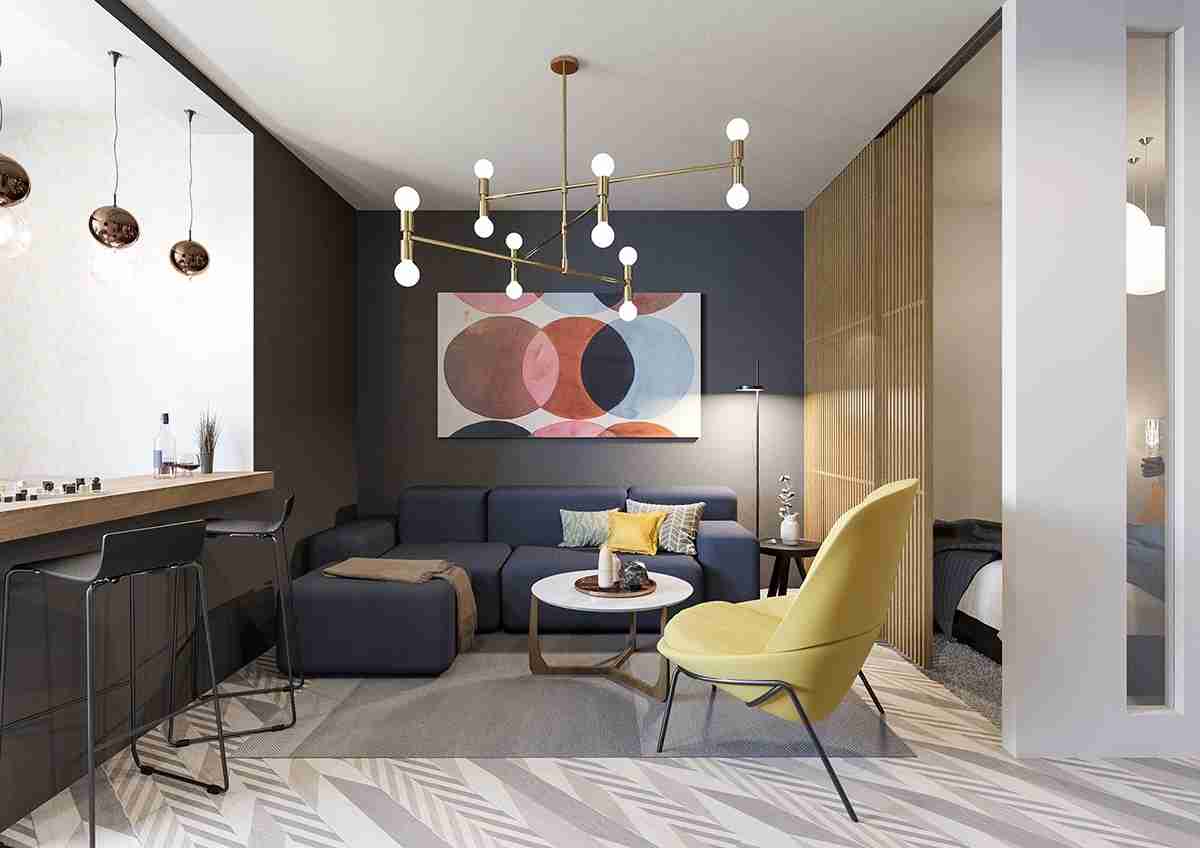 Open Up Your Spaces
A common misconception is that every room in the house needs to have doors. Forget it! Open up your spaces and have them free-flowing. You don't need to knock down any walls or anything; just take out obtrusive doors that lie open all the time.
You may even want to decorate the empty door frame that's left. There's so much you can do that can elevate the room and really drive home your own unique aesthetic.
In Summary
There are many different modern aesthetics out there. As a final tip, choose an aesthetic you like and stick to it. That way, you will see the best results.
Author Bio
George Luke is a professional Content writer & Content Marketer. Based in California, is an author and blogger with experience in encounter composing on various topics including but not limited to Home, Décor, Technology, Food, Marketing/Advertising, Lifestyle and beauty etc.
Alex Grigoryan is a Professional Home Improvement and Lifestyle Writer. He has been in the industry for over 6 years and has been writing for Chique Home Living since 2019. His work has been featured in prestigious blogs such as Spruce Home, Better Homes & Garden, and more.