Incredible Tips For Creating Your Dream Bathroom
When you want to de-stress at the end of the day, you need to head to your bathroom, and then on to your bedroom. Relaxing in a steaming hot shower or soaking away your cares in a bubble bath is the perfect remedy for any day. However, if your bathroom is looking more horrific than dreamy, what should you focus on and what improvements should you make? A dream bathroom that you love spending time in can literally change your mood, and lift your spirits, so why wouldn't you want to put your time and funds into making your bathroom a truly special and beautiful room?
Design and Style
Getting together your ideas all in one place will help you get the design and style that you are after. To begin with, you really need to think about what look you want to achieve. Do you want your bathroom to be modern in style, or would you prefer a retro look? It always helps to know what you want to achieve before you undertake a bathroom expansion project. 
What Must Your Bathroom Feature
Your bathroom must have all of the essentials – a toilet, a sink, a shower or a bath, but what about those little extras. For example, if you are going for an ultra-glam bathroom then why not look at installing a central chandelier? Or, what about an ornate mirror hanging over the sink. Your bathroom has to have features or else it will just look like everyone else's bathroom. So, what features are you going to add that is going to be different, or even unique to you and your home?
Thinking About the Plumbing
Even though you want to make your bathroom look as fantastic as possible, it is still important that you focus on the functional and practical side too. For example, do you want to keep your bathroom layout the same as it currently is, or would you like to move items (and so end up moving pipework)?
Also, think about upgrading your current plumbing while you have the opportunity, for instance think about changing over from tank water. Look at tankless water heater vs tank and weigh up the benefits and see how you can easily incorporate this into your dream bathroom remodel and upgrade.
Details and Finishing Touches Are Crucial
Quite often it is the little things that get noticed. This can be the new door handles you put on an upcycled vanity unit or it could be the new mosaic tiling you have added to the shower area. The devil is in the detail and because of this, you must ensure that the finishing touches are there, as it is these that will help you turn your dream bathroom into reality.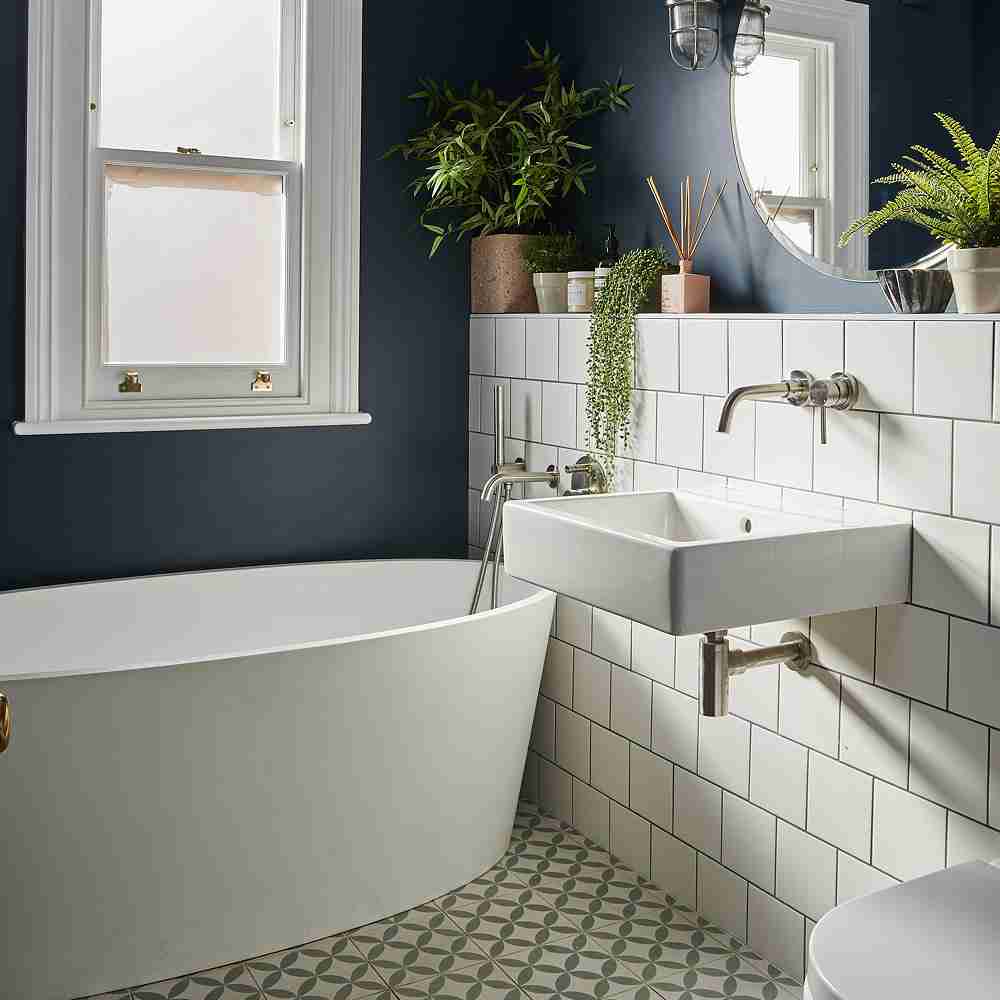 Create a Feature or Focal Point
Quite often within any room of the house (including the bathroom) focal points and features can help to set off a room. For example, using a strong and bold waterproof color to establish a feature wall may work really for you, or you may find that ornaments and pictures help to create a focal point that your bathroom just lacked before.
Alex Grigoryan is a Professional Home Improvement and Lifestyle Writer. He has been in the industry for over 6 years and has been writing for Chique Home Living since 2019. His work has been featured in prestigious blogs such as Spruce Home, Better Homes & Garden, and more.