Latest Lighting Trends to Spruce Up Your Home in 2023
Last updated on February 19th, 2023
When it comes to styling up your home, lights are often overlooked. But the fact is, lights are one of the most essential elements of home decor. Using the right lighting fixtures can breathe symphony and new life into your home. 
If you are thinking of refashioning the light fixtures in your home, you are in for a treat with these latest lighting trends!
We have handpicked 7 of the top lighting trends that we believe will make big waves in 2023. Read on to gather brilliant lighting ideas to spruce up your home this year. 
Beautiful Lighting Trends That May Rule 2023 
You might have spent a lot more time in your homes last year than we expected. As the gloomy year rolled away and the new one's begun, you're probably itching to bring a new wave of positivity into your living space. 
One easy way to do that is by replacing outdated lighting fixtures with the ones that are trending right now. Take note of these beautiful lighting trends and get inspired. 
1. Classy Vintage Designs 
When you think of classy elegance, you think vintage. This year, too, we'll see lighting fixtures taking plenty of inspiration from this design style. 
The old-world charm of vintage chandeliers and pendant lights can be used to create a beautiful contrast in your modern home. Wooden finishes and metallic designs are being used predominantly to render the rustic warmth of vintage style. 
2. Sleek Industrial Designs 
That's right, this year industrial light fixtures are going sleek. Designers are experimenting with industrial designs to make them minimalistic and yet retain their robust quality. 
If your heart is inclined towards this style, you may opt for lights with geometric patterns and metallic designs with different tones of color. To accentuate industrial designs, you can use LED light bulbs. 
3. Captivating Cleaner Designs 
One of the most widespread trends we're seeing throughout the interior design world is cleaner designs. By cleaner design, we mean minimalistic lines and smooth curves. 
Starburst designs, in particular, can be seen in all kinds of light fixtures. These designs are subtle and yet are able to make a big style statement, commanding the attention of your guests.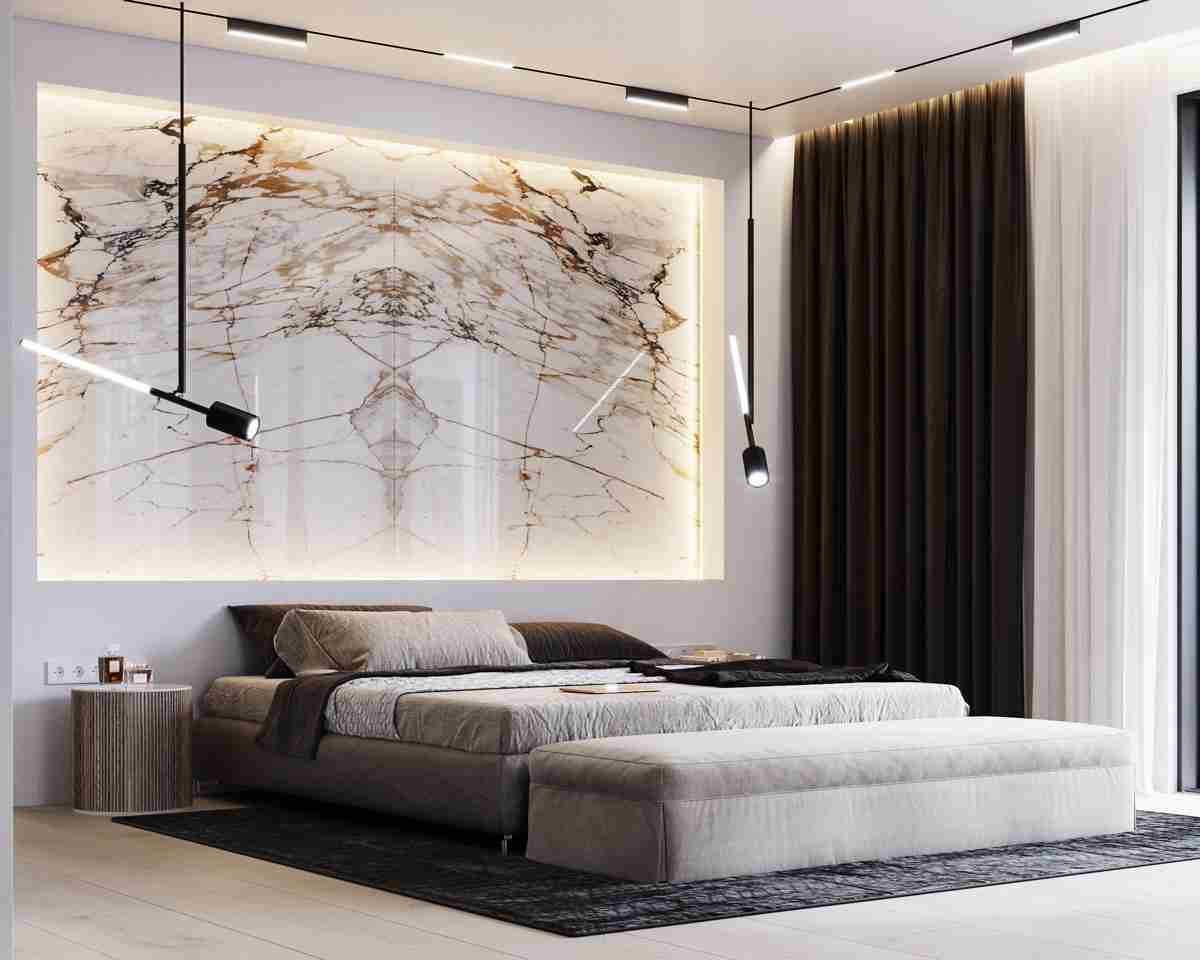 4. Brilliant Adjustable Accent Lights 
Accent lights are the perfect solution if you want to glam up certain areas in your room. Adjustable lights are particularly trending this season as they give you enhanced flexibility to highlight artwork, painting, niches, or plants in your living room. 
You can either mount them on the wall or suspend them from the ceiling and adjust the direction according to your needs.
5. Stunning Wall Sconces 
Wall sconces bring you a perfect blend of functionality and style to upgrade the ambience. These versatile light fixtures can be used anywhere in your home, from the living room to the dining area or home office. They are perfect for bathroom vanity lights, too. 
The latest lighting trend in wall sconces is the generous use of metallic designs. The shiny and sharp edges of wall sconces allow it to double up as a decor element in the room. 
We still have a couple more lighting trends you should know about. Check out this infographic by Claxy Lighting to get a quick overview of all the top lighting trends. It's time to get inspired and refashion your home with stunning light fixtures!