Looking Good!: This Is How to Choose the Best Bathroom Mirror
Did you know that remodeling your bathroom can increase the value of your home by 20 percent?
Sometimes, you don't have to do a whole lot to increase the value of your home. There are just small upgrades you can make to make your home look new and refreshed. For example, adding a new bathroom mirror into your main bathroom can really change things up.
But, how do you choose the best bathroom mirror for your home? We're here to help show you the most important points for you to consider before you choose a new mirror. Keep reading to learn more.
Get The Right Size
First, it's really important for you to get the right size mirror. When you are working on shopping around for a new mirror, you should really focus on the proportions in your bathroom. You don't want to mirror that's too big, nor do you want a mirror that's too small.
So, let's say you're working on a small bathroom remodel. You'll want to measure the wall where you plan on placing the mirror end measure the width of the vanity was underneath it.
You shouldn't buy a mirror that's any wider than the vanity. You could purchase one that's exactly the same width as the vanity underneath. But, you shouldn't buy a mirror that's any larger.
Consider Bolder Options
When you're shopping around for a mirror in your bathroom, you should consider making the mirror the focal point of the room. Since the mirror is an essential part of the bathroom, you could get a bold mirror that still serves as a functional piece.
Considering the shaping of the mirror will help you to dictate the overall aesthetic of the room. For example, a round bathroom mirror tends to provide a cozy and personalized feeling in the room. But, rectangles and other shapes serve to be bold and daring.
Think About a Frame
If you're still not happy with your mirror, you could consider a frame too. There are some people who don't want to frame their mirrors, simply because it's a lot more cost affordable.
However, adding a frame to your mirror can provide a crisp feeling to your bathroom.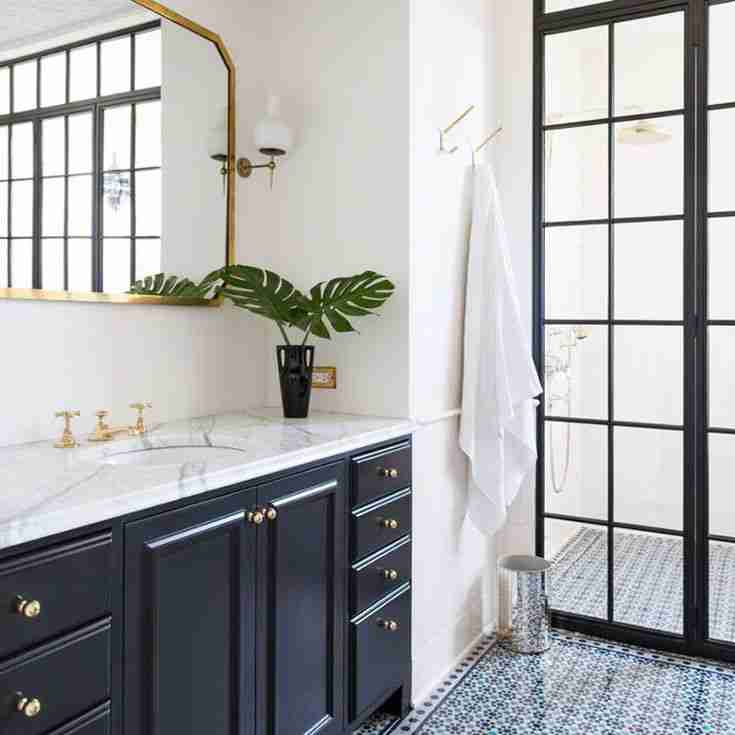 Look At Different Lighting Options
If you have a dark bathroom and you're looking to lighten it up with a mirror, you should also consider playing around with different lighting options. A bad lighting fixture in a bathroom can really change the overall feeling of the room. If you've got a new mirror and you weren't happy with your bathroom still, consider looking at a different lighting option.
Understanding How to Find the Best Bathroom Mirror
When you're looking around, trying to learn how to choose the best bathroom mirror for your home, you'll find there are a lot of different types of bathroom mirrors. Finding the perfect mirror for your bathroom can be tricky, but using these tips will help you to narrow down your options until you find the perfect fit.
Are you interested in learning more about how to revamp your bathroom? Check out our blog to learn more.
Alex Grigoryan is a Professional Home Improvement and Lifestyle Writer. He has been in the industry for over 6 years and has been writing for Chique Home Living since 2019. His work has been featured in prestigious blogs such as Spruce Home, Better Homes & Garden, and more.