Reverso Air: The Perfect Toy for Any Beach House
Enjoy your life by the water in a fun, new, and exciting way this summer with the most compact, unique and high-performance sailboat on the market: Reverso Air.
The toy for the season, Reverso Air, offers users the freedom to sail whenever and wherever they wish. Designed for outdoor lovers and sailing enthusiasts, this small sailboat is foldable, lightweight, and completely dismountable. Measuring 3.40 meters in length, Reverso Air can hold up to two adults or one adult and two children, perfect for those looking to share their passions and teach others how to sail.
Ready to use in just 180 seconds, Reverso Air eliminates most of the logistics issues involved in sailing and can be rigged by just one person. Thanks to its unique and innovative design, Reverso Air can fold up into one square meter, making it super easy to store it in any garage, car trunk, or patio when not in use.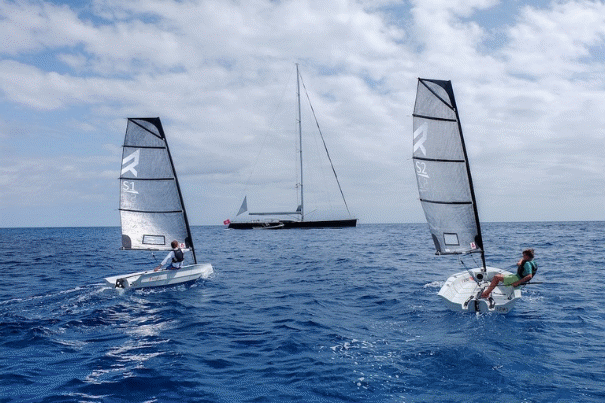 "The ideal toy to practice sailing, Reverso is in line with the current trends and times, bringing a fascinating new experience to its user," says the inventor of Reverso Air, Antoine Simon.
Easy enough for a child to learn how to navigate with an experienced sailor, Reverso remains a high-performance dinghy, capable of reaching speeds of 16 knots. This is due to the innovative design behind Reverso Air, which includes an aerodynamic profile, state-of-the-art materials, and the most advanced production methods.
The powerful rig and flat planning hull bring together advances in naval architecture to facilitate high speeds and maximize sensations on the water. "Reverso offers users the opportunity to understand on a smaller scale how they can navigate themselves out on the open waters and enables them to enjoy their experience fully," adds Simon.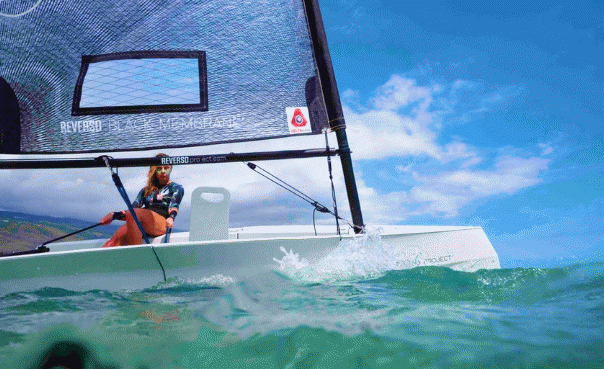 The ideal sailing boat to learn how to sail or to hone existing skills, Reverso Air is suitable for new or beginner sailors. Reverso Air is the only small foldable sailboat with an integrated cockpit recess for a GPS speedometer, providing users with an ideal way to track their progress. Users can easily track their speed, get instant feedback and optimize their sail trimming to improve or set new personal records if they choose so.
Experienced sailors will enjoy the high speeds and thrills, while children and beginners will benefit from a very smooth ride in Reverso Air under any conditions.
The high freeboard and raised boom to ensure even the younger children will feel safe, secure, and confident while out on the water. The hull is very stable due to its large width and flat boom, with frank side edges to reassure and protect. Reverso Air is lightweight enough to recover quickly and continue sailing even if capsized.
With a sleek, elegant, and premium design Reverso Air stems from a culture of excellence. Winner of the USA Boat of the Year award, Reverso Air can be shipped to over 25 countries around the world. 100% handmade and pre-tested at the team's in-house facilities in France with passion and care, Reverso Air is the must-have toy for any vacation house by the water, providing the most sailing fun on the water.