Simple Renovations That Will Greatly Increase Your House's Value
If you're looking to increase the value of your house, you may have considered renovating. Although renovating your entire house can be costly, many simple renovations are affordable but can increase the value of your property. Creating a visually appealing property can entice buyers and, in turn, encourage real estate agents to value your home at a higher price. Here are some ideas for simple renovations to get you started.
Kitchen Renovation
Renovating your kitchen can be an excellent way to add value to your house. If you have the budget, remodeling your whole kitchen and adding new work surfaces and features can make a huge difference. If you don't have the budget, there are still simple renovations you can do that can improve the look and feel of your kitchen and make it more appealing.
Simply changing your cabinet doors or flooring can transform your kitchen, as can upgrading the lighting or adding a backsplash. All these small changes can make a substantial difference.
Painting
Even the cheapest paint can make your house feel like it's new again. Painting the walls in your home can give it a fresh and bright appearance, even if you paint it all white. Lighter colors will open the rooms and make your home feel more spacious and airier.
This is an excellent way of making your home appear bigger than it is. Potential buyers will also be more attracted to a freshly painted house. Painting the exterior will also enhance the visual appeal of your home and, potentially, the value.
Be sure to paint all areas, including gutter guards and gutter covers. When painting the exterior, replacing gutter covers or adding a leaf guard for gutters can also make your house look more appealing.
Replacing Your Entryway Door
If your entryway door is looking a little tired, consider replacing it. This is one of the first things people notice when they see your house from the outside or enter it. A steel entry door is a perfect value-adding feature that potential buyers will notice right away. If a door like this is out of your price range, any door that looks great and upgrades your old one can make a difference.
Add an Extra Bathroom
If you can, adding an extra bathroom or WC will increase your home's value. You may not have space to add a fully furnished bathroom, but even an additional WC is an excellent investment. Ensure that at least one bathroom in your home has a shower, though, as most buyers will see this as essential.
Renovate Windows
Like your entry door, the windows on your home are another area that buyers will notice right away. Windows are something that buyers will see on the exterior and interior of your home, so it's essential to make sure they look fantastic.
Appraisers will also take note of the condition or quality of the windows. Upgrading old 
windows in Woodbridge
 can be an excellent investment, or simply repainting/ refurbishing your existing windows.
Adding Smart Home Technology
Many buyers are attracted to smart home features. You don't need to equip your entire house with brand new tech, but adding small pieces can make your home more appealing. Thermostats, alarm systems, or home safety devices such as smoke alarms or water sensors will intrigue buyers and appraisers and may also increase the value of your home. 
Creating a Functional Basement or Loft
If you have a basement, then you have the potential to add extra living space to your home at a fraction of the cost of an extension. If you haven't done so already, making your basement into a functional living space with convenient access can instantly add substantial value.
Any renovation that increases the amount of useable square footage will add value. The same applies to loft conversions. If you have a loft that isn't currently used as extra living space, consider converting it. Many people use their loft for storage but finding other storage options and increasing the amount of living space in your home is a better idea.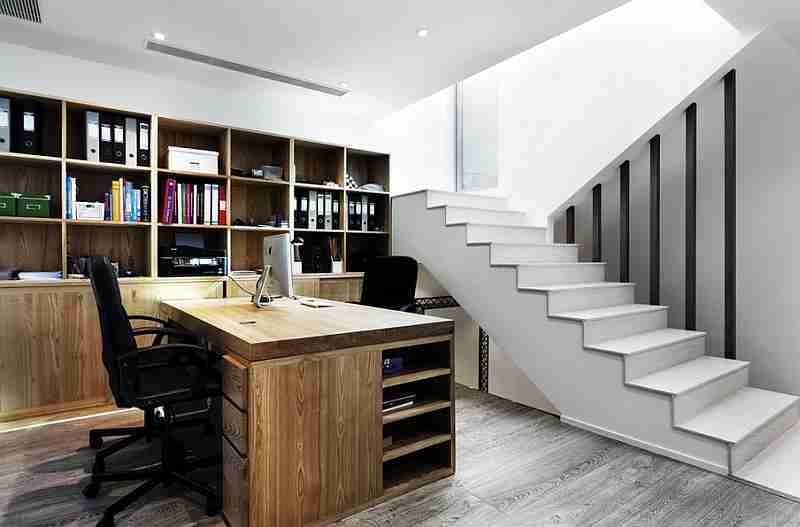 Tidy Your Backyard
Backyard renovation is relatively simple and usually doesn't take too long. Digging up dead plants, making extra space, and adding dining and seating areas can make the space much more appealing. People love to dine outside.
If your backyard looks tired and overgrown, put in some work, and you'll quickly see the benefits. Adding decking and planters can also enhance the look of the outdoor space. Most backyards only require a minor renovation to get them looking great.
Create Storage Solutions
People love storage, so including as many creative storage solutions as possible in your home is a good way to attract buyers. Identify areas in your house that are disused and try to find a way to integrate storage into them.
Adding integrated storage under your stairs or creating natural closets by adding doors to areas of cutaway walls is a good place to start. You can also add mounted storage options on empty walls.
\
Summary
Increasing the value of your home doesn't have to be complicated. Small renovations can make a big difference and don't need to cost a fortune. Finding ways to create more space and a better curbside appeal are usually the best ways to add value.
Getting creative with your ideas can be significantly appreciated by potential buyers. Adding quirky features or storage is the perfect way to do this.
Alex Grigoryan is a Professional Home Improvement and Lifestyle Writer. He has been in the industry for over 6 years and has been writing for Chique Home Living since 2019. His work has been featured in prestigious blogs such as Spruce Home, Better Homes & Garden, and more.