Space Upgrade: Listing the Best Luxury Apartment Interior Design Ideas
Did you know the interior design of your home affects how you feel? Improve the aesthetic elements of your small apartment. If you need luxury apartment interior design ideas, keep reading.
In this guide, you'll discover design ideas for a modern apartment. Look at the different trends like minimalism or cottagecore, and figure out what you like best.
Ready to learn more? Check out the article below.
Pick Unique Art Pieces
Art can bring a touch of elegance and luxury to a small apartment. If you would like to create a sophisticated atmosphere, pick up stunning sculptures of incredible paintings.
Put your art pieces in the living room or above the dining table. You should ensure you have the proper lighting to highlight them.
Pick Up Mirrors
Mirrors provide both a functional and aesthetic element to your apartment. You can make your small apartment look larger with a few well-placed mirrors.
Also, look at getting irregular-shaped mirrors to add a touch of sophistication.
Don't Forget About Lighting
The quality of your lighting will affect the atmosphere of your apartment. You should also spend time searching for elegant light fixtures. Lighting can enhance the look of your apartment easily.
Try a bold light fixture like a chandelier or crystal pendant.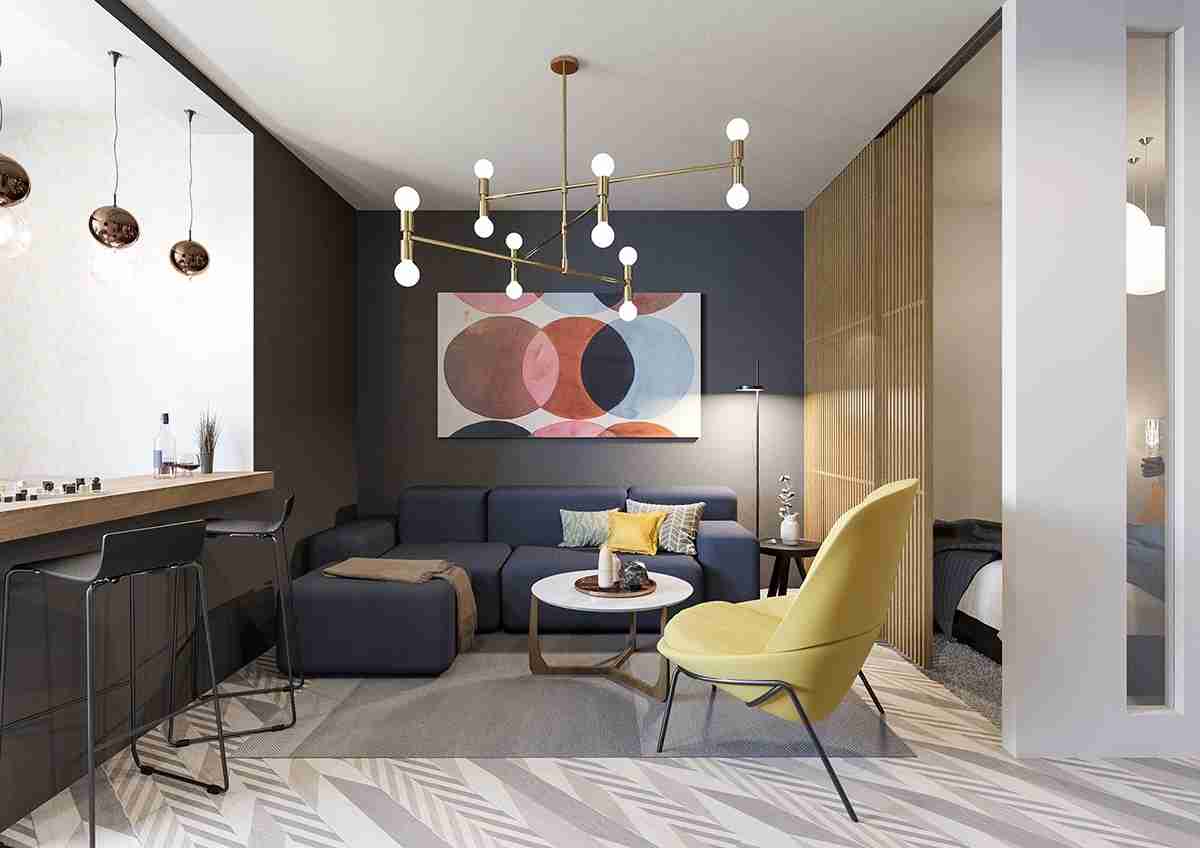 Choose Multipurpose Furniture
To avoid cluttering your apartment, look at selecting multipurpose furniture items. Look at getting multipurpose furniture items and saving space. Make sure you pick up quality furniture pieces.
When possible, look for innovative ways to store items.
Have You Considered the Minimalist Approach?
Minimalism has become popular for modern luxury apartment interior design.
Less is more is a new concept many people have begun to pursue. Provide a bold statement with your bare minimum decor. You can have more space and prioritize a few art and furniture pieces.
Spacious apartments radiate an airiness, making them way more relaxing. A cluttered and chaotic apartment won't feel relaxing at all.
When choosing a minimalist interior design, think about the color palettes and textures. Usually, a minimalist color palette includes only one or two hues.
Choose Light Palettes
Add spaciousness to your apartment with light-colored surfaces. You can make your space feel airier when you pick a light paint color for the walls. Light colors will reflect light, creating an apartment that looks bigger.
A limited range of colors will complement the minimalist design.
What About Darker Palettes?
Some people pick an adventurous option like a dark color scheme. This design idea isn't conventional, but it's still possible to have a luxury look.
Add a dark style to your bedroom to make it feel more sensual. You can choose a dark tone to exude elegance and sophistication. Choose ornate lighting options to complement this look.
Accent a minimalistic palette with a deep shade of blue, red, or gold. Add extravagance to your otherwise simple design. Purple or emerald green are also excellent options.
Don't Forget Textures
Focus on bringing a sense of harmony and cohesion to your apartment with your textures.
Use texture by incorporating larger furniture pieces with texture in them. You could pick a leather sofa or a stunning oak dining table.
Add layers to the couch by picking up a pink cashmere throw or a ceramic vase for your table. Blending textures will add elegance to any home.
What About an Open Floor Plan?
Large open spaces will work with a luxury design.
Most modern apartments aren't a super open concept. But you could still manage your floor space and create a sense of spaciousness. An open floor plan is one way to do it.
A larger room will provide an excellent foundation for luxury interior design. The kitchen or living room can merge into one room. It's a low-cost design choice.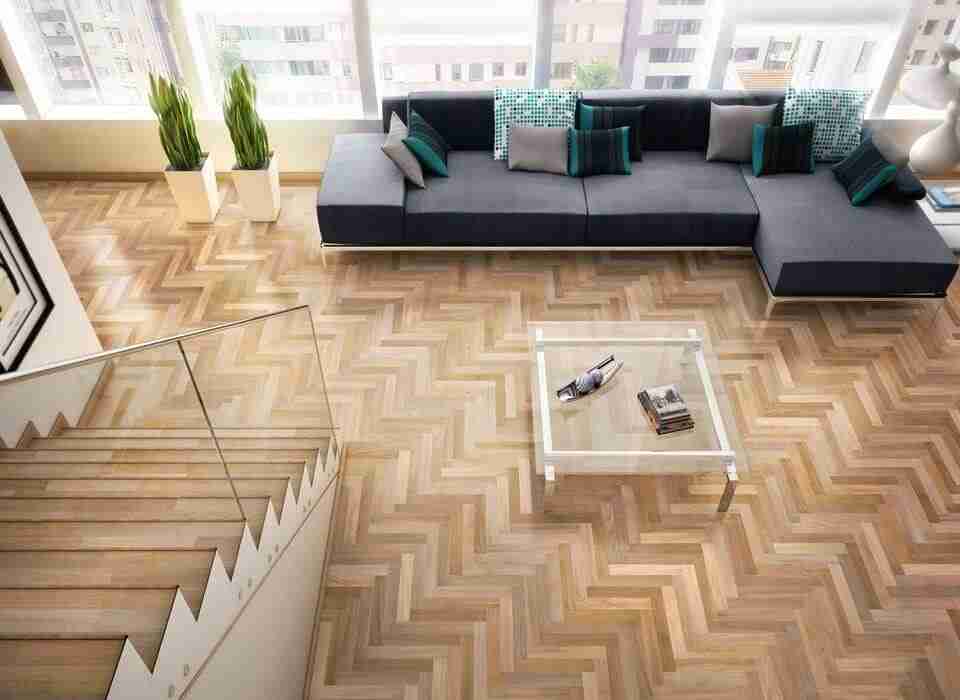 What About Lighting?
The illumination of your home will affect the other interior design elements. Decent lighting will enhance the appearance of your apartment.
As the windows and doors of an apartment get pre-designed, you won't have a lot of choices. Take control of the artificial lights to create the mood you desire.
Try choosing warm lights for the interior of your apartment. Give it a welcoming and luxurious vibe. Choose multiple lights, so you have a few different lighting options.
Choose a Stunning Rug 
You should find a beautiful rug for your living room. A rug will provide a splash of color to your apartment.
An area rug will add texture and warmth to your home. If you choose a lighter palette for your walls, have fun with color when shopping for a rug.
Begin Decluttering
Luxury interior design for small apartments needs to involve the practice of decluttering. You should try to get rid of items that don't add atmosphere or elegance to your home.
Pack away items that you don't use anymore. Drop the items off at a local shelter or charity.
You will feel more relaxed in your apartment, as well. Enjoy the benefits of decluttering, and make your apartment feel airy.
If you ever want to invest in a luxury rental apartment, you will need to get rid of unnecessary items.
Don't Forget These Luxury Apartment Interior Design Tips
Did you find this guide on luxury apartment interior design helpful? You could choose a minimalist approach and only pick bold statement pieces. Consider the current space you have.
Make sure you think about the color palette as well.
Need more home improvement tips like this article? Check out the resources on our blog.
Alex Grigoryan is a Professional Home Improvement and Lifestyle Writer. He has been in the industry for over 6 years and has been writing for Chique Home Living since 2019. His work has been featured in prestigious blogs such as Spruce Home, Better Homes & Garden, and more.