The Top Trending Kitchen Color Ideas for 2023
Are you looking to give your kitchen a new look this year?
While looks come first, choosing the right kitchen color will influence how well the kitchen functions. Color can boost moods, improve productivity, and make the room more accessible for you to clean.
Need some help picking the right kitchen color? Here are the kitchen color ideas for 2023! Read along to learn more!
Vibrant Shades
Whether it's a technicolor or an electric blast of color, these bold hues are what everyone is talking about this season. From yellow, green, and blue to hot pinks, these colors are more than just a fashion statement and inspire individuals to take action in the kitchen. They bring vibrant life to the area, and the colors are also said to have a calming effect while cooking and baking.
The added light provided by the shades enhances one's mood, allowing one to be more productive in their home. With the unpredictable world, Vibrant Shades are here to stay and will become the norm in home décor in 2023.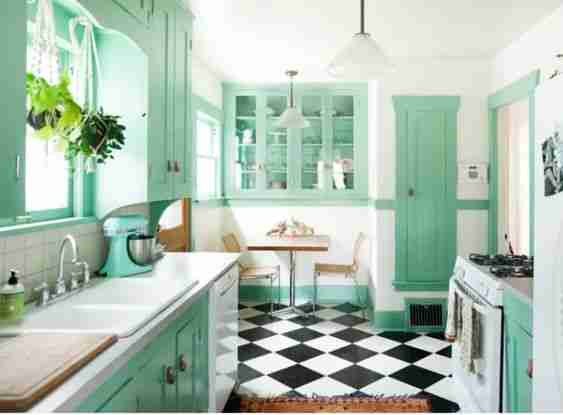 Brushed Gold Accents
The chic and sophisticated style of these accents, combined with the classic beauty of gold, will create an opulent and inviting atmosphere for your kitchen. You'll find brushed gold accents in everything from light fixtures and countertops to appliances and cabinet hardware.
Bold and Bright Colors
You can use acid green and bright yellow, bright pink and sunshine orange, deep turquoise and woody brown, all of these vibrant shades of color to create a cheerful kitchen look. You can use bright and bold hues to bring any kitchen to life, from the countertop to the walls, from the cabinets to the tiling.
Bright and beautiful, these colors will create a dynamic atmosphere that will make for the perfect space for entertaining, cooking, or even relaxing and enjoying a cup of tea. And, as bold and bright colors are easily combined and blended with various other hues, the possibilities are endless.
Bright and Airy Neutrals
This kitchen trend focuses on lighter shades of beige, white, and tans for cabinetry and kitchen paint. This look will create a feeling of openness and space in the kitchen, allowing for a more inviting and relaxed atmosphere. Many people also embrace earthy tones such as greens and blues to brighten the walls and give the kitchen a touch of color.
Natural elements such as wood cabinets and kitchen countertops also aid in making this look come together. Reflective surfaces such as mirrors and glass help maximize the light in the kitchen, creating a bright and cheerful atmosphere. Bright and airy neutrals are perfect for kitchen remodeling trends to help bring your kitchen vibe into the modern age.
Have the Best Kitchen Color Ideas
2020 marked a significant shift in modern and edgy kitchen colors, and 2023 only promises to build on that trend. Kitchen color ideas can substantially impact an area's feel, so why not stay ahead of the curve and embrace some of the top trending colors?
You can create something beautiful and modern for your home with the right combinations and accessories. Get started now!
Did you find this article helpful? If so, read our blog today for more information!