What Are the Different Types of Dining Room Layouts That Exist Today?
If you are considering buying a new home, you may already have an idea of the kind of home you want to purchase. Over 5.64 million existing homes are sold each year in the U.S., which means a lot of available sizes and floorplans. From a split-level home to a cottage or ranch-style layout, at least one type of house will speak to you.
As you look further into bedroom, living room, or dining room layouts, deciding what style of home you want could be dependent on these designs. A smart homeowner will choose the one that will best meet their needs and if possible, check off their want list as well.
Continue reading for a guide to figure out what dining room style suits you best as you consider your home purchase.
Enclosed
The enclosed dining room is a separate room from the kitchen or living room space. It usually is surrounded by walls with an entrance and is designed for a more formal setting or fine dining. Using this space to entertain guests or to have family dinner away from distractions provides a more intimate dining experience.
An enclosed room also allows for the use of dining room decorations that an open format wouldn't. Art pieces and additional lighting will add to the feel of the room and could be an entirely different theme from the rest of the house because it is separate.
As you consider the design of your room, look online. Many sites sell for specific looks, like these custom table tops, which can guide you in choosing your layout.
Dining Room Layouts: Open Floor Plan
The open floor plan for a dining room allows for a larger space to mingle. Because it isn't closed off, these dining rooms usually blend into the kitchen or living area, or both.
Due to space, this sort of layout might let you have a different table than what an enclosed dining room would be able to fit, especially if you have one that can be added to for holidays. Since it moves into other areas, the opportunity to decorate the dining room is minimal, and you should consider keeping one theme for continuity.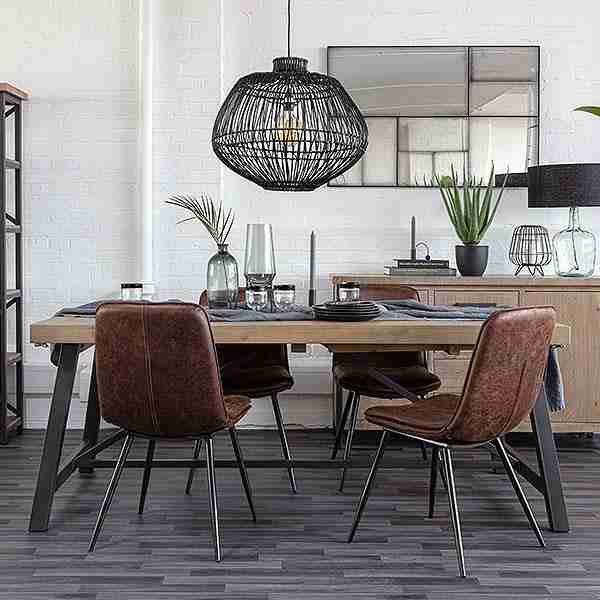 The Breakfast Nook
Some homes and apartments have a small space in the corner that makes a perfect breakfast nook. While a 4 seat table will fit there easily, consider adding a corner bench, which will allow more room for friends and family to dine comfortably, even in a smaller space.
Pub Style
The pub-style of dining, by utilizing high countertops is becoming more popular. Grab some modern bar stools with backs or high-legged chairs and place them around the counter as a start. Adding a liquor cabinet, a side table for appetizers, and an open area for mingling can help you entertain guests in a non-formal setting while giving the feeling that they are eating out.
Mix in some low-hanging lights from the ceiling above the counter to capture the mood you are going for.
Discover the Best Dining Room for You
To figure out which of these dining room layouts fits you the best, shop around. Schedule a walk-through or peruse online galleries to see what is available in your area.
Decorative and styling tips don't have to stop here. Find more articles like this on Design from our website.