7 Modern Home Decor Accents That Make All the Difference
According to the Better Business Bureau, 76% of Americans discovered the joys of undertaking home improvement projects during 2020.
Are you among those people who spent most of 2020 and 2021 painting, primping, and improving every aspect of your home? If so, you're probably wondering, 'What next?'.
Check out these must-have modern home decor accents that take your interiors to the next level.
1. Ornaments and Tabletop Decor
Vases are a classic element of home design, dating back to the time of the Ancient Greeks. Today they've found their place in modern home accent decor thanks to the huge variety of shapes and colors available.
You can use a single colored vase to create a pop of color amid your other design elements or opt for an intricate design to create a talking point.
If you've been collecting ornaments or figurines for most of your life, display them all together in one place. Collections of items are a big design trend right now.
A vase filled with fresh flowers adds a luxurious look to entryways and is a staple of country style. Fresh flowers are an easy way to bring nature into your home if your fingers aren't green enough to keep houseplants alive.
Candles add light and character to every room, and they're also available in aromatherapy varieties for extra sophistication.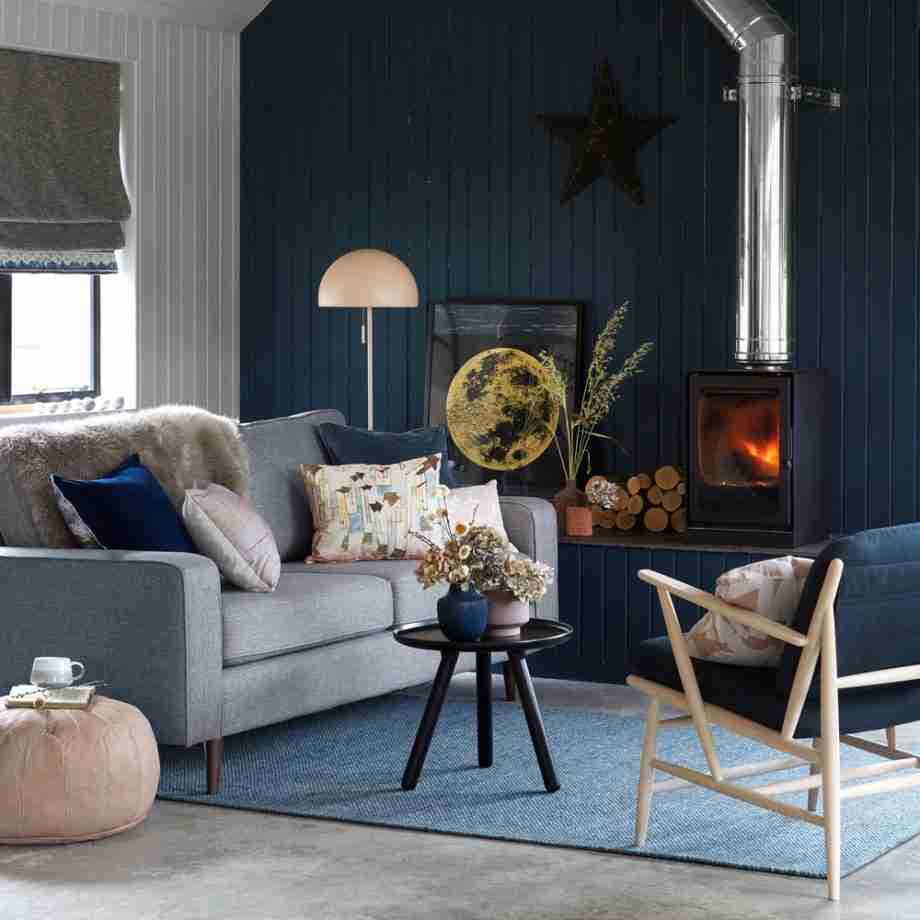 2. Soft Furnishings
Introduce a selection of pillows and throws to add comfort and personality to every room. These types of modern home accents and decor work best for sitting and sleeping areas.
You can add interest by mixing and matching textures, colors, sizes, styles, and shapes. You'll find soft furnishings to suit any type of interior design, from sleek and modern to romantic and whimsical.
3. Modern Home Decor Accents For Walls
From childlike scribbles to cutting-edge modern showcases, artworks offer an endless variety of ways to bring personality to bare walls.
The best part about art is that you can create your own from almost anything to create a unique look for your home.
Photographs are a wonderful way to showcase your memories – and your skills. You can frame them or have them block-mounted according to your preferences.
Groupings of different-sized frames look great in a corner of your room, or above a bookcase. You can use them with or without artwork inside.
Mirrors help make any room appear larger and lighter. Try placing them opposite a doorway or window for maximum effect.
4. Lights and Lamps
Natural light is a top trend in modern home design and gives your rooms fresh appeal. Use light curtains and blinds and keep them wide open during daylight hours.
When night falls, you'll need to switch over to light fittings and features for ambient, accent, and task lighting.
Contemporary lighting fixtures add functional appeal to every room, and there's no reason to stick to conventional designs nowadays. You can pick pendant lights, chandeliers, sconces, and overhead varieties in a huge range of unique designs.
Modern lamps create a focal point and double as task lighting if you want to create a cozy reading nook.
It's best to choose LED lights throughout your home. These use around 10% of the energy that halogen globes do, so they can make a huge difference to your electricity bill.
5. Floor Coverings
Flooring is a major alteration, but there are ways you can create focal points on your floor too. Modern home decorative accent rugs are an obvious choice for large floors and help designate areas in your room.
Colored and patterned floor runners brighten up hallways and staircases and help create a non-slip surface.
If you like to change up your interior decor often, you can change the look of your floor as often as you like with digitally printed floor stickers. These innovative designs are easy to apply and remove, giving you abundant options when it comes to accenting your room.
Does your home have a loft area? A section of toughened glass flooring adds a unique, visually striking effect.
6. Natural Elements
Natural materials are still all the rage when it comes to modern decorative accents for home interiors. Bold, structural houseplants bring life and drama to every space while purifying and oxygenating the air.
These are our top tips for using plants in your interior design:
Use large structured plants in open areas
Place small plants on desks, shelves, and windowsills
Accent plants to create focal points include Coleus, Crotons, and Tillandsia
Grow edible plants like herbs in your kitchen
Choose bold, colored containers, or stick with pure white or woven baskets if you prefer a minimalist look.
7.  Tech Touches
Technology is a fact of life, both at work and at home. We use it for work, play, and managing our homes efficiently and remotely. Smart technology can help us keep tabs on our energy bills and add convenience to cooking, shopping, and entertainment.
While it's not strictly a part of modern decor, innovative ways to disguise it help keep your design clean yet functional. Some of the latest decorative tech innovations include:
Air purifiers disguised as modern art
Eco smart fireplaces
Curved TVs
Wireless Scandinavian designed speakers
Retractable switch plates
Framed digital art for ever-changing decor
Whether you're hiding it away or putting it on display, tech is here to stay, so embrace thoughtful design that blends with your interiors.
Completing the Picture
Modern home decor accents make all the difference when you've fulfilled all your home improvement ambitions. They play a vital role in tying everything together once you've completed the major alterations.
Are you not quite done getting your home where you want it to be? Browse our blog for inspiration and all the best home improvement tips.