10 Most Popular Interior Designers Around the World
Interior design trends are constantly changing, prompting interior designers to constantly step up their game. Globally recognition in the design industry is nowhere no easy, it requires so much talent and top-notch creativity. Behind the success of famous interior designers are many years of hard work and dedication building their brand and developing product lines. Today, we are revealing our pick for the top 10 super talented interior designers of 2023.
 1. Kelly Hoppen
Kelly Hoppen is a globally renowned English interior designer, author, and proprietor of Kelly Hoppen Interiors. She has over 40 years of experience in interior design and is one of the most celebrated and sought-after interior designers in the world. Hoppen's ever-evolving style is defined by a subtle fusion of clean lines and neutral, East meets West, tones, and intuitively balanced with an opulent warmth.
2. Philippe Starck
Philippe Starck is an Internationally acclaimed French Artichect and Interior designer. Known for his wide range of designs, including household objects, furniture, and boats, Starck is has put his ingenious stamp on more than 10,000 designs.
Although he considers himself no more an architect than a designer, in the early 1980s Philippe Starck designed several buildings in Japan, with forms previously unseen. In Rio de Janeiro, 2007, Philippe Starck conceived the interior architecture and decoration of the Faena Hotel, as well as the exterior and interior architecture of the Fasano, an eight-story on the seafront.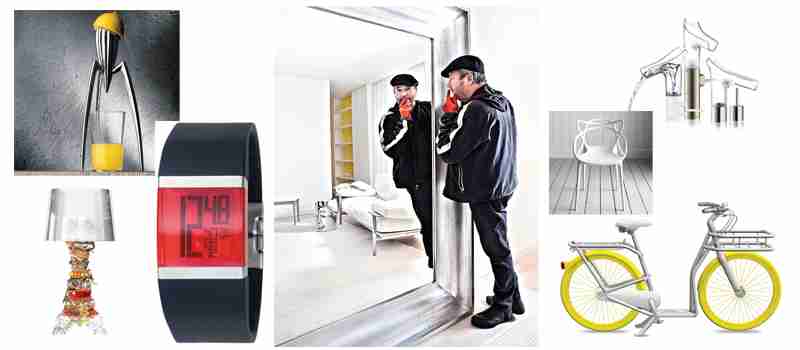 3. Kelly Wearstler
Kelly Wearstler is an American interior design recognized globally for her amazing interior design, especially within the hotel industry. In 2005, Elle decor wrote said that "Wearstler encapsulates contemporary sophistication and wit, with a nod to the past and a wink at the future.
The mix is altogether her own and is tailored to every job". A sophisticated, multi-layered, stimulating sensory experience is at the center of Wearstler's design approach. She has designed several hotels throughout the US, Caribbean, Mexico, and the Middle East.
Her projects are not only published in interior design magazines but also in lifestyle, travel, fashion, and business magazines. She has written four design books and has mentioned Architectural Digest's top 100 interior designers, as well as Elle Decors A-lists and AD Spain International designers.
4. Marcel Wander
Marcel Wander is a famous Dutch Designer who designs architectural, interior, and industrial projects. Marcel Wanders is also a product and interior design studio located in Amsterdam, with clients and brands such as Louis Vuitton, Morgans Hotel Group, Puma, Swarovski, among many others.
Many of Marcel Wanders' designs have been selected for design collections and exhibitions and features in magazines. In 2010, he was voted International Designer of the Year by Elle Decor.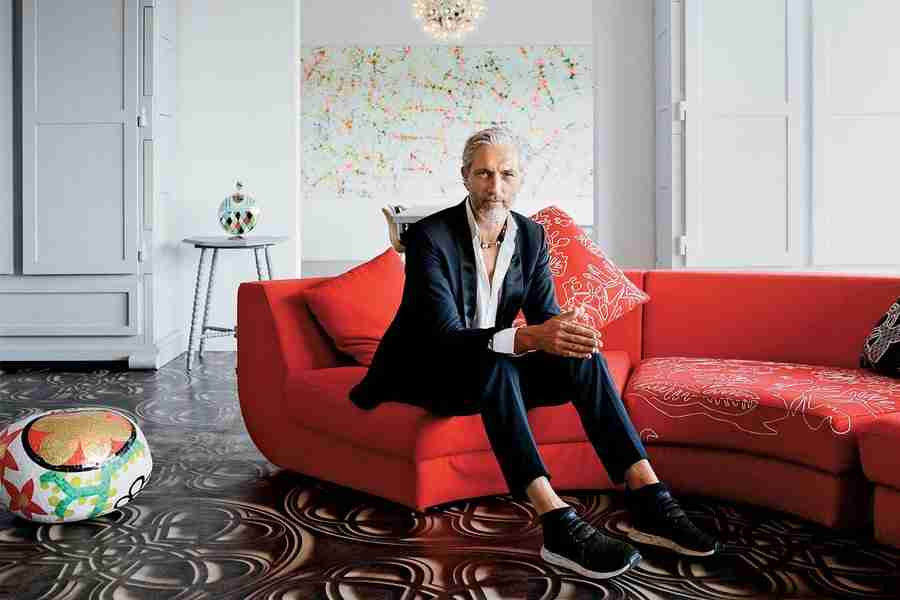 5. Katharine Pooley
Katharine Pooley is an award-winning British interior designer known for her classically elegant bespoke designs. Pooley launched her design studio in fifteen years ago and is now overseeing her team of 45 interior designers and architects.
She is also one of the most sought-after interior designers working internationally today. Alongside her thriving design studio, Pooley has a standalone boutique in South Kensington London, showcasing various curated accessories sourced from all over the globe.
6. Joanna Gaines
Joanna Gaines is an interior designer, co-founder of Magnolia, and was the co-star of HGTV's Fixer Upper with her husband Chip. Gaines and her better-half have helped a lot of families in Texas transform their dilapidated yet potential-rich houses into stunning homes that told a beautiful story.
Gaines keeps things original and one of a kind by preserving and highlighting the character of each home. A recent book Homebody: A Guide to Creating Space You Never Want to Leave is totally worth the read if you're looking for ideas to transform your home regardless of the size.
7. Martyn Lawrence Bullard
Martyn Lawrence Bullard is an English interior designer based in Los Angeles. He is renowned for his broad range of styles and eclectic, yet sophisticated and inviting designs. Lawrence has been consistently mentioned in Architectural Digest's world's top 100 interior designers list and featured permanently in Elle Decor's A-List.
In more recent years, Lawrence has gone on to decorate homes for famous celebrities such as Kylie Jenner, Kourtney Kardashian, Kourtney Kardashian, Tommy Hilfinger, among many others.
8. Emily Henderson
Emily Henderson is a home interior expert who became a global sensation after winning season five of HGTV Design Star, and her following show on the network, Secrets From a Stylist, which ran for two seasons. Her book STYLED: Secrets for Arranging Rooms, from Tabletops to Bookshelves is also a New York Times bestseller.
Henderson recently announced on her Instagram page- with over 835,000 followers that her second book is now in progress and she giving her devoted fans a chance to be involved.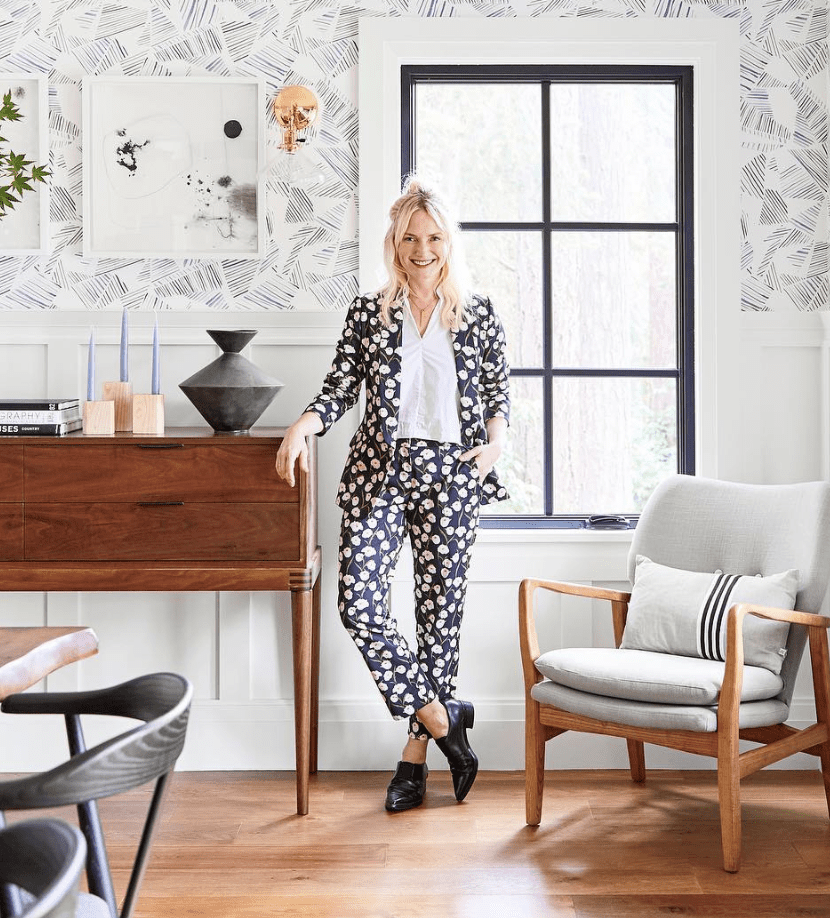 9. Bobby Berk
Bobby Berk is an American interior designer and reality TV star, who features in Netflix series Queer Eye as a design expert. According to Berk, he relocated to New York City from Denver in 2003 with just $100 left on him.
He launched his online store, Bobby Berk Home, in 2006. In 2010, he launched Bobby Berk Interiors + Design, specializing in interior design services, whose headquarters is in Downtown Los Angeles. Berk has also appeared in TV networks such as CBS, Bravo, HGTV, and NBC.
10. Justina Blakeney
Justina Blakeney is a Los-Angeles designer known for her vibrant, jungalicious interior style, and also for hand-painting the stunning and colorful surface patterns that appear in her product lines. Justina also a speaker for creative entrepreneurship at conferences around the world. Justina Blakeney's wildly popular collections include home decor, furniture, stationery, textiles, and accessories. Her eclectic, plant-filled style is setting a trend globally. She currently has 1.3million followers on her business Instagram page- thejangalow.
Did you enjoy our top 10 talented interior designers list? We think you'll also like our list of the top 10 interior design magazines in the world and the top 5 interior design apps.