5 Steps to Creating a Stylish and Functional Kid's Bedroom
Designing and decorating your kid's room can be quite tricky, so it shouldn't be done in a haste or without careful considerations. It has to be stylish, comfortable, functional, and most importantly, they have to LOVE IT! This is also a fun project that you should enjoy doing, the possibilities are endless. Remember to always involve them in the decision-making from the beginning if you don't want to end up with something that they would hate. Giving them the feeling of choice makes them feel somewhat grown and mature. Your kid's bedroom needs to serve several purposes, such as a playroom, study, and sanctuary. Beyond the eye-catching murals, and 3D wall art, a stylish mix of colors, fabrics, and patterns can create a warm atmosphere and a perfect blend of cheer. Not sure where to start? Here are 5 steps to a stylish and functional kid's bedroom.
1. Embrace a theme
Think about what your kids would love! It could be their favorite Disney movie or cartoon. Creating a theme will give you a series of color palettes or preset color palettes to work with, as well as a guide for decorations, furniture, and toys to buy. Add a touch of something enchanting! The theme should reflect their personality and blend with the rest of your home.
Although, you can opt for a simple cour palette, choosing a theme will not only make the room look unified and organized but will also make your life a lot easier. But take note, kids change their mind very easily, they could want a minion theme today and want a spiderman theme the next month or so, so always consider the flexibility of the theme when creating one.
2. Create a study space
What better way to encourage your kids to study? Create a comfortable study area that is dedicated to working on homework. Make sure the study area is not distracting, for instance, avoid placing toys, and or uninspiring wall decorations around the study area. It will also need to be clutter-free, well organized, and has storage spaces to keep everything they need.
Add a study desk and chair that is comfortable and will help them to maintain the correct posture. Make sure the study area has good lighting, like somewhere near the window, and place a stylish table lamp that can provide the proper amount of light at night. By creating a dedicated study space for your kids, you'll help them build good habits and know that they have to focus whenever they're in that space.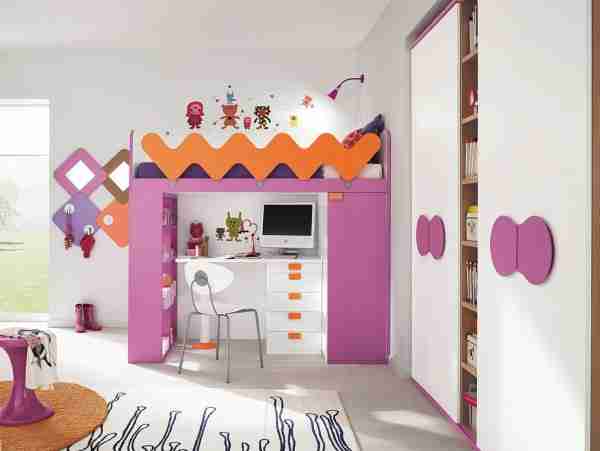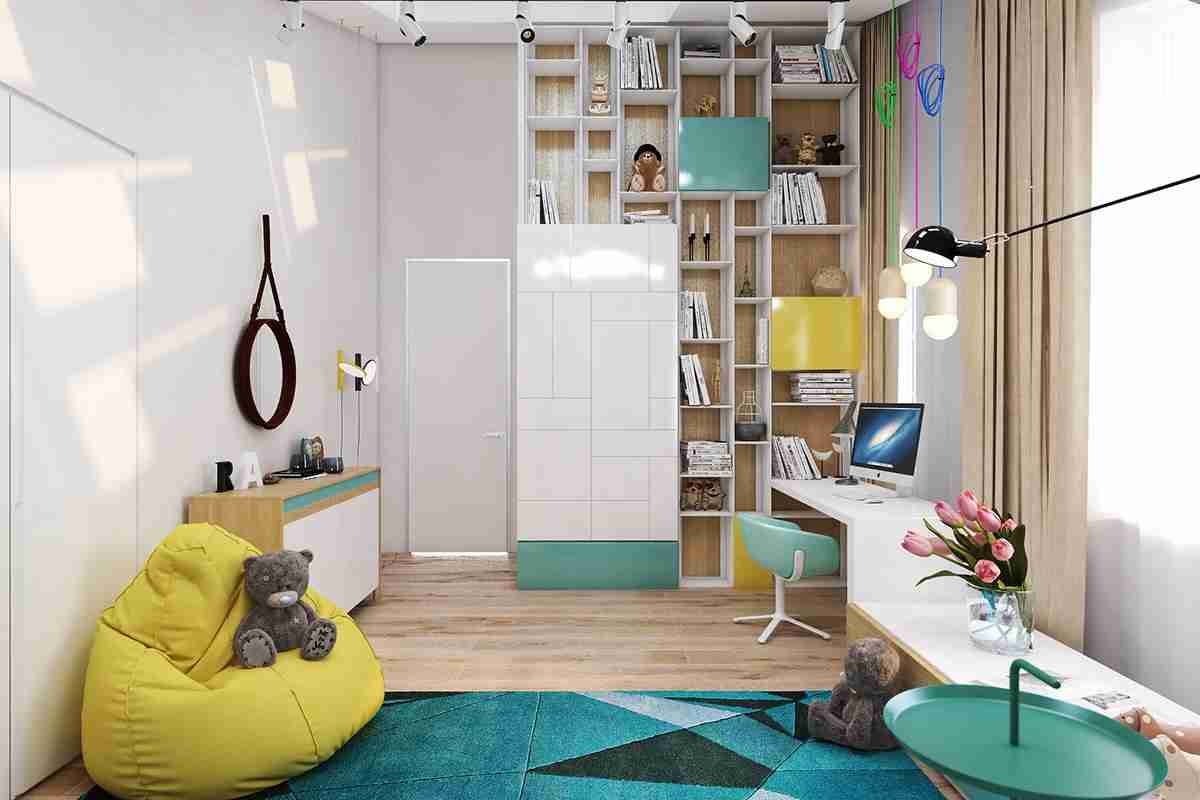 3. Master a smart storage system
Kids make messes, and they come with a lot of stuff, from their games, books, and toys to their ever-changing wardrobes in multiple sizes. So if you want to keep your kid's room nice and tidy, then storage should be a big part of your plan. A great way to keep your kid's room organized by investing in storage containers and finding ways to arrange the space in a clean way.
Consider investing in a dresser or an armoire for your kid's clothing. Place a bookshelf, not just for books, but they are also useful for storing other items, like stuffed animals, dolls, or personal items. Wall-hugging book rails, hooks, under-the-bed storage crates, and furniture with built-in storage are great to optimize space. Stock cubbies with all the supplies your children would need for arts-and-crafts or school projects: construction paper, glue, markers, crayons, poster board, etc.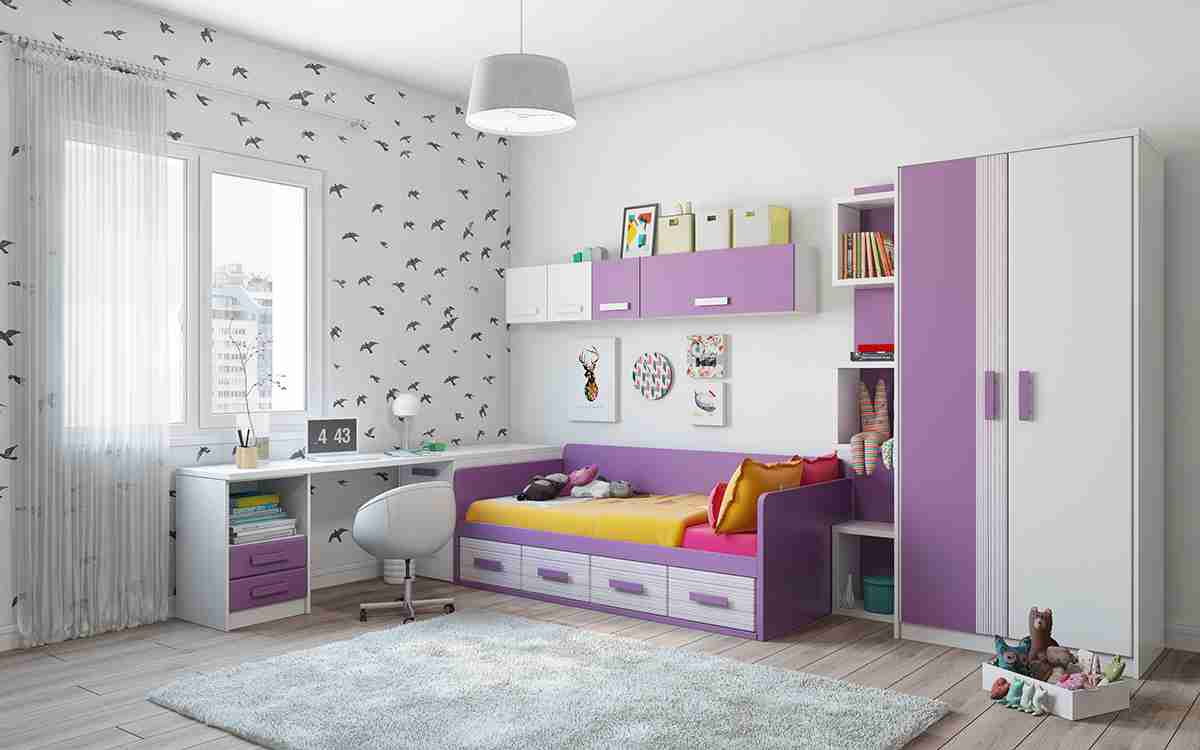 4. Create some interests
Creating some interest and making the room fun is a no-brainer when creating a stylish and functional kid's bedroom. When decorating or designing your kid's bedroom, try focusing on the thing they love to do most- PLAY!
Crave out a play area – with plenty of materials to spark imagination, like clothing items for dress-up- think about how your kid plays, how old they are, and how they could realistically use the space. Get creative with the furniture, we have seen wardrobes in the shape of brightly color townhouses, bookcases in the shape of trees, and drawers in the shape of cool American-style lockers. The possibilities are endless!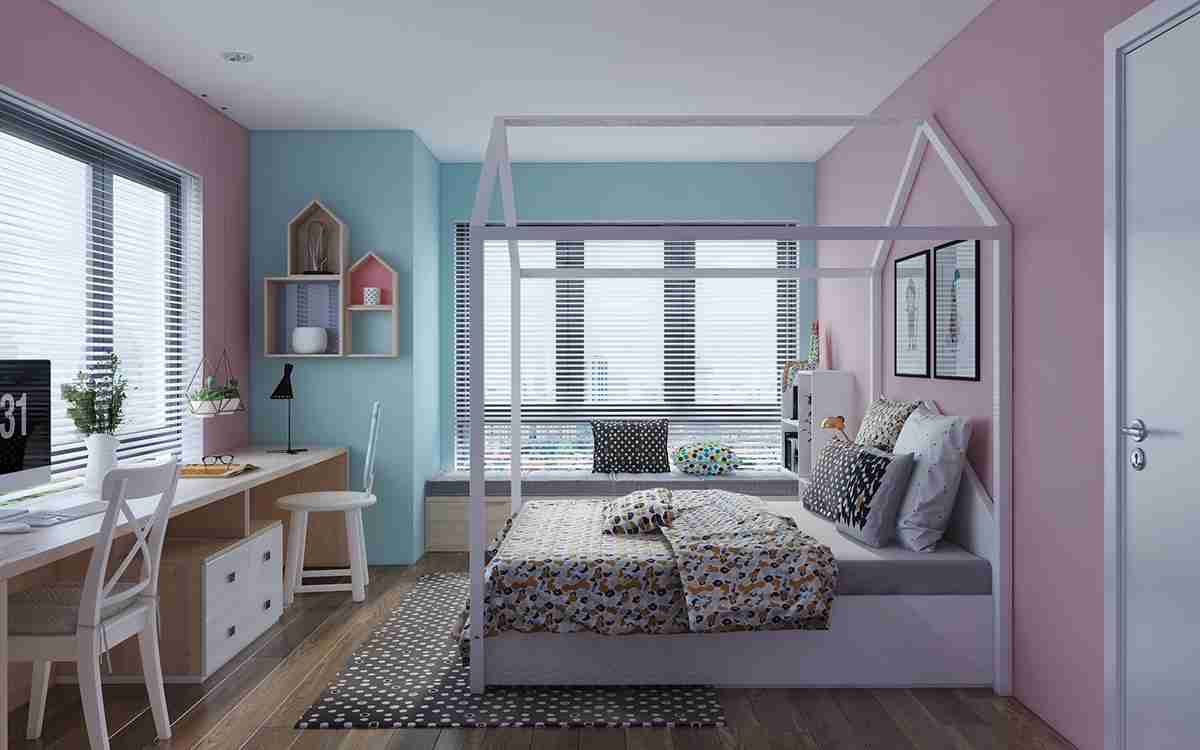 5. Add some finishing touches
Try to incorporate those elements that make a room feel unique to kids. For instance, you could add some beanbags, pillows, hanging chairs, throw blankets, or you could install a mini tepee for some cozy playtime, and they would make the room look unique and add an extra layer without necessarily breaking the bank. Consider placing mushroom stools to grow on the floor,  plush animal heads to hang on the wall,  knitted cuckoo clocks, crocheted fruit, or dinosaur bookends.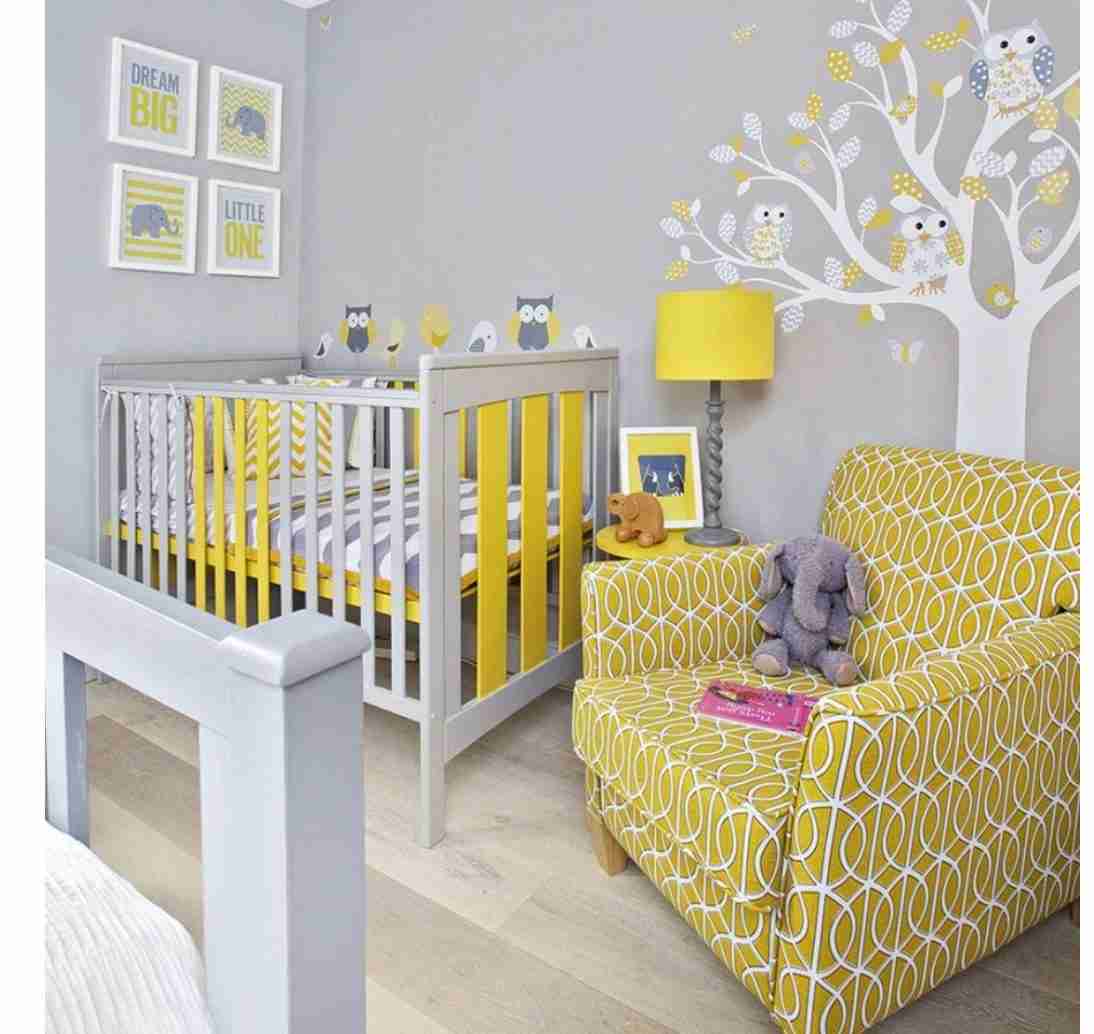 Read More