Alaskan King Bed vs Wyoming King Bed: Know the Difference
Finding an oversized bed can be a daunting process because they're not always widely available. If you have lots of space in your bedroom and you want your bed to make a big statement, you might want to consider investing in something beyond California King beds. Are you torn between investing in an Alaskan King bed and a Wyoming King bed?
Whether you share your bed with your spouse, kids, or pets, or just need some extra, an oversized mattress might be the perfect option for you. These giant-size mattresses can make a night's sleep delightful. What are the differences and similarities between an Alaskan King bed and a Wyoming King bed? Here, we've put together a guide to help you decide which of these is right for you.
What is an Alaskan King Bed?
Measuring a staggering 9′ x 9′ (108′ x 108′) dimensions, this is a monster-size bed named after the state 'Alaska'. The Alaskan King bed is the equivalent of 2 full extra-large (54×80) size mattresses, but also with an extra 28″ added to the end for length. Pretty cool huh? This bed is considered the biggest commercially-made bed on the market.
In case you're wondering- yes can buy an Alaskan king comforter, bed sheet, bed frame, protector, and other accessories specially designed to fit this type of bed. Although you can find other wider family beds in 144″ x 84″ and 152″ x 80″ dimensions,  you are, however, not likely to find any bed that is longer in length than the Alaskan King. Your bedroom should be at least 16 x 16 feet for an Alaskan king bed to fit it.
The cost of an Alaskan King Bed ranges from $2500 – $5000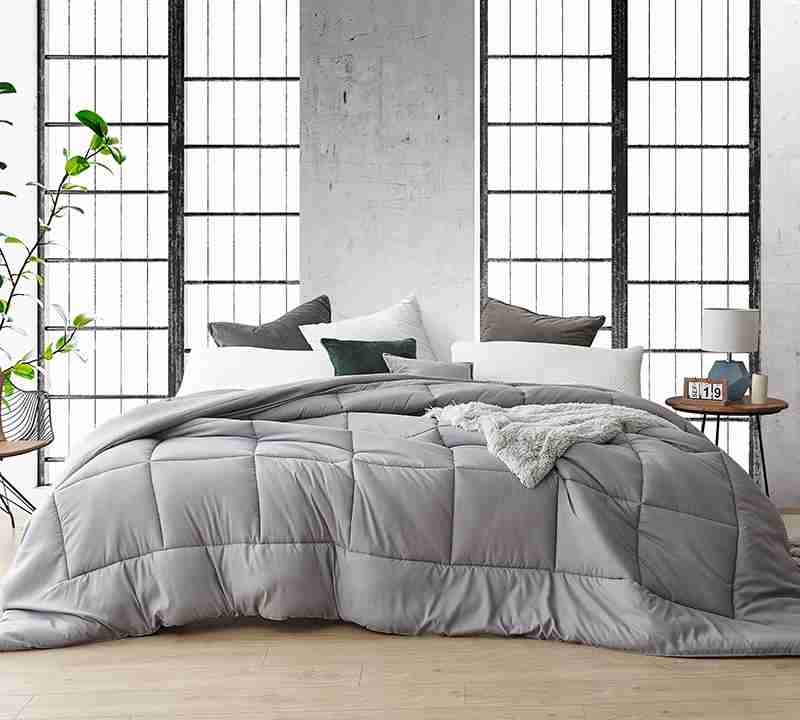 Pros 
Excellent for very tall people who need more legroom to spread out
Perfect for sleepers who tend to move a lot
Very comfy for big families co-sleeping with two or more children
Can help fill up space in big bedrooms
Convenient for couples with differing sleep schedules
It has a luxurious feel
Cons
Requires a large room to accommodate the giant-size mattress
Hard to find in stores due to size
Getting accessories to fit can be a challenge
Difficult to transport due to size and weight
Considered the most expensive in the oversized mattress segment
What is a Wyoming King Bed?
The Wyoming King bed is the second-largest bed after the Alaskan King bed. Measuring 7'x 7′ (84′ x 84) dimensions, the Wyoming King bed is quite similar to the Texas King bed as it has a slightly wider and longer sleeping surface than a typical King. Wyoming king is considered the smallest in size of oversized mattresses.
This type of bed is ideal for someone who needs more room than a King-size bed (76′ x 80′) but has room restrictions for an Alaskan King bed.  A Wyoming King Compared to the Alaskan King Mattress is 2 feet shorter and 2 feet more narrow. Your bedroom should be 12 x 12 feet to a Wyoming king mattress to fit in.
The cost of a Wyoming King Bed ranges from $1500 – $3500
Pros 
Spacious and great for large couples and small families
Can accommodate a child for comfortable co-sleeping
Better for taller people
Cons
More pricey than the biggest standard-sized beds
Not ideal for a small room
Not spacious enough for families who want to co-sleep with more than two children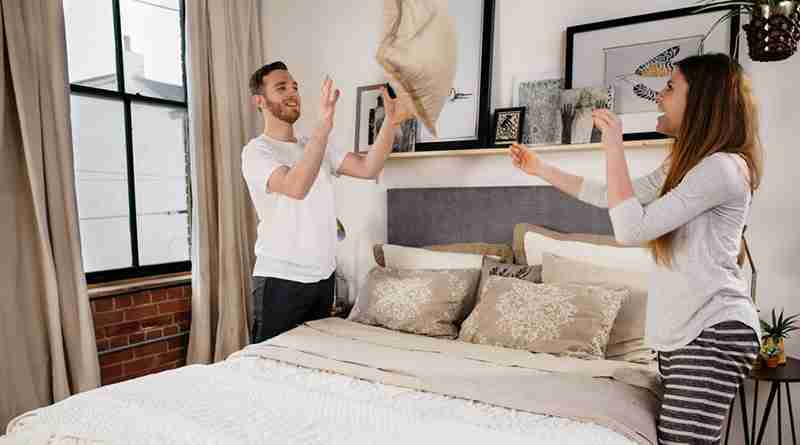 Oversized Mattress Dimensions
| | | |
| --- | --- | --- |
| Specifications | Alaskan King Bed | Wyoming King Bed |
| Width (CM) | 274.32 CM | 213.36 CM |
| Length (CM) | 274.32 CM | 213.36 CM |
| Width (Inches) | 108 inches | 84 inches |
| Length (Inches) | 108 inches | 84 inches |
| Mattress Shape | Square | Square |
| Recommended Room Size (CM) | 487.68 CM by 487.68 CM | 365.76 CM by 365.76 CM |
| Recommended Room Size (Feet) | 16 feet by 16 feet | 12 feet by 12 feet |
Where to Buy an Alaskan King Bed and a Wyoming King Bed
Due to how enormous they are in size, they cannot be found in a furniture store. Finding oversized mattresses is not an easy job. After making up your mind on which of these is best for you, you'll have to get them custom-made for you from online stores. This is great as you'll have the option of having your custom-made mattress made from memory foam, hybrid, or latex. This allows you to get a mattress that is comfortable and right for you.
You can also shop for accessories and bedding at the same store where you buy the mattress.  If you aren't able to find the right mattress accessory, then you can get them custom-made for you as well.