Top 5 Bathroom Accent Wall Ideas for Any Home
The bathroom is often the least stylish room in many homes. This is because many people opt for simplistic bathroom design ideas due to budget or lack of inspiration. Just like your living room. kitchen and bedroom, this is also a space deserving of style and comfort.
There are many ways to style your bathroom without spending a lot of money. If you are stuck on ideas to will make an impact in your bathroom, you'll have some after reading this post. In this article, we are compiling the top 5 bathroom accent wall ideas that will transform your bathroom from plan to aesthetically pleasing.
The purpose of accent walls is to create a focal point in a room to draw interest. A bathroom accent wall can add a pop of color to a neutral bathroom and also a sense of style. The bathroom is often designed to be neutral and minimal. We have seen many shades of white in bathrooms but not so many patterns, vibrant, or bold colors.
This is understandable as bathrooms are often the smallest room in a home and neutral colors help make small rooms appear bigger. Also, most owners tend to play it safe when it comes to the bathroom. Nevertheless, if you want to add style and individuality to your space, here are some bathroom accent wall ideas to inspire your next bathroom to remodel.
1. Green Bathroom Accent Wall
A green accent way is a style way of incorporating style and color into your bathroom. This can be achieved through a fresh coat of paint, wall tiles, stylish wallpaper, or even wood panels.
A green bathroom accent wall can add character and charm to your bathroom without overpowering the space. For a seamless implementation and tasteful finish, stick to white or neutral colors for the other parts of the wall.
This will make the green stand out while maintaining the minimalism of a modern bathroom. If you're not sure what wall is best to use as a focal point, opt for the wall facing the bathroom door or the wall on which you decide to place your mirror.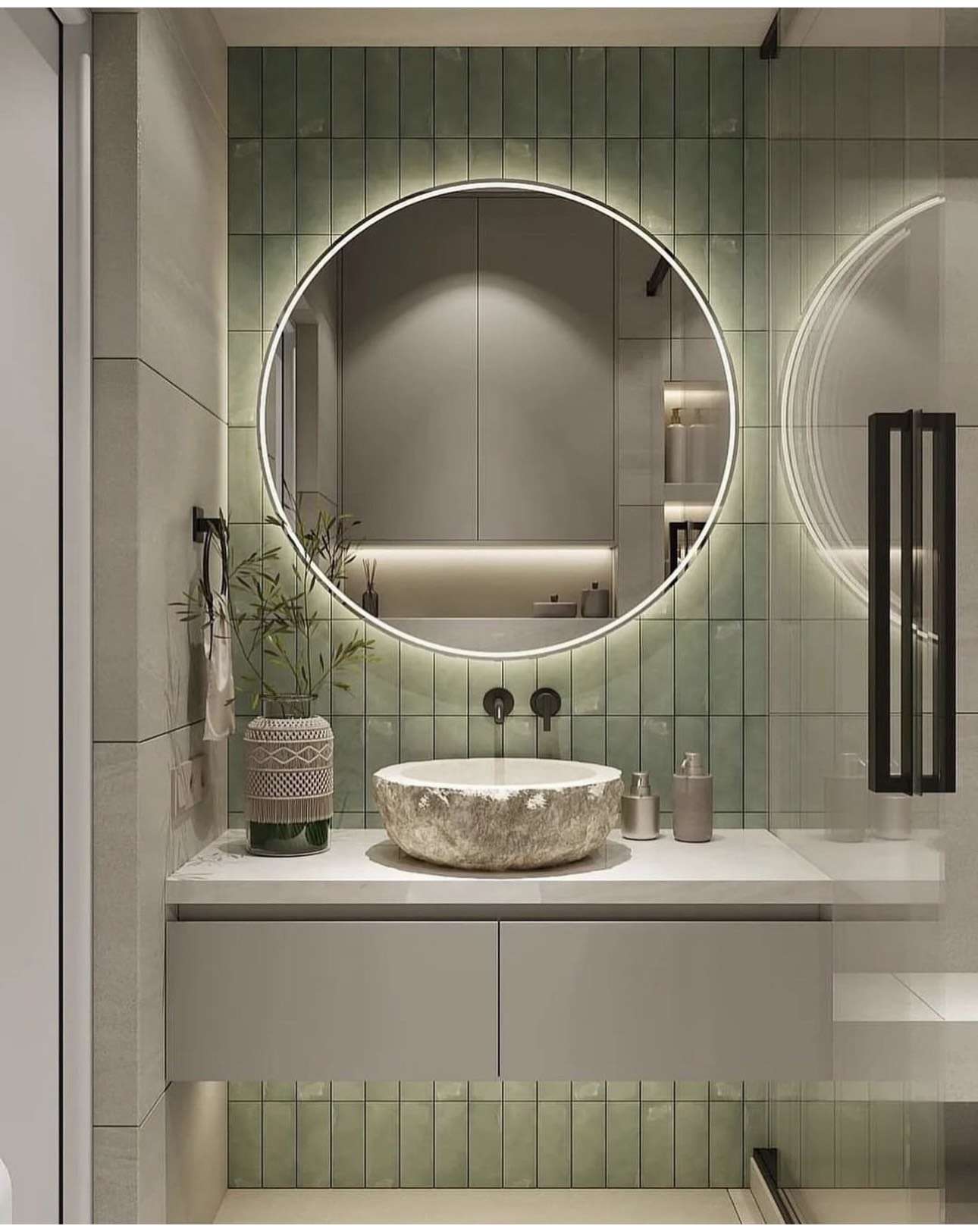 (Image credit:Veronika Tey)
(Image credit: De Gournay)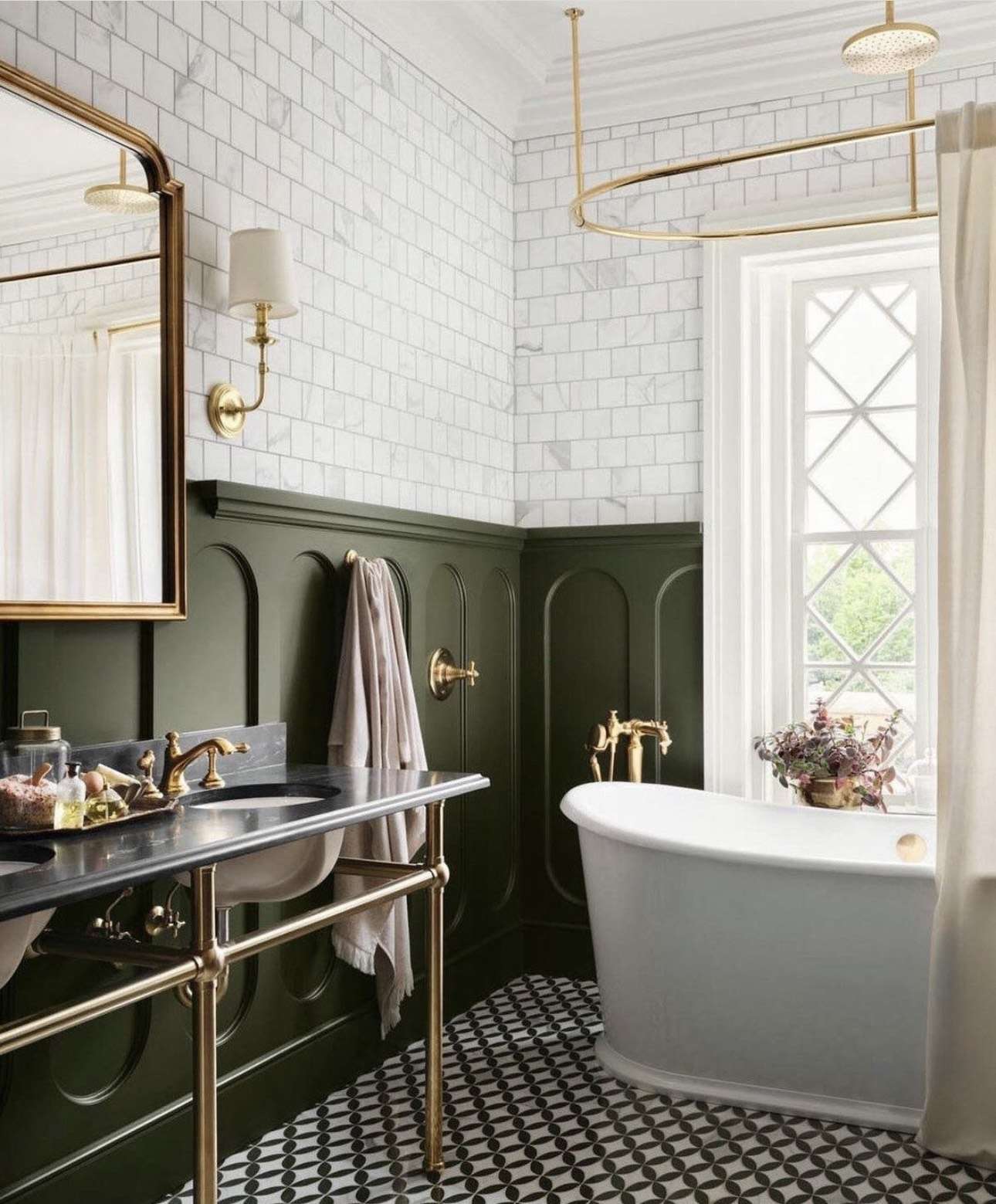 (Image credit: Cenzo design)
2. Black Bathroom Accent Wall
To add an unconventional yet timeless look to your bathroom, opt for a black accent wall. Black is a dramatic let luxurious accent wall idea that never goes out of style.
Most people shy away from black when it comes to interior design but black is one of the easiest colors to pull off in a bathroom. When paired with white and golden fixtures, it creates a high contrast with striking results.
So, to create a luxurious bathroom with little effort, opt for a black bathroom accent wall. Whether you opt for a high-gloss, matt, or satin finish on your accent wall, it will make your bathroom.
Plus, a black accent wall can make your small bathroom feel brighter and bigger.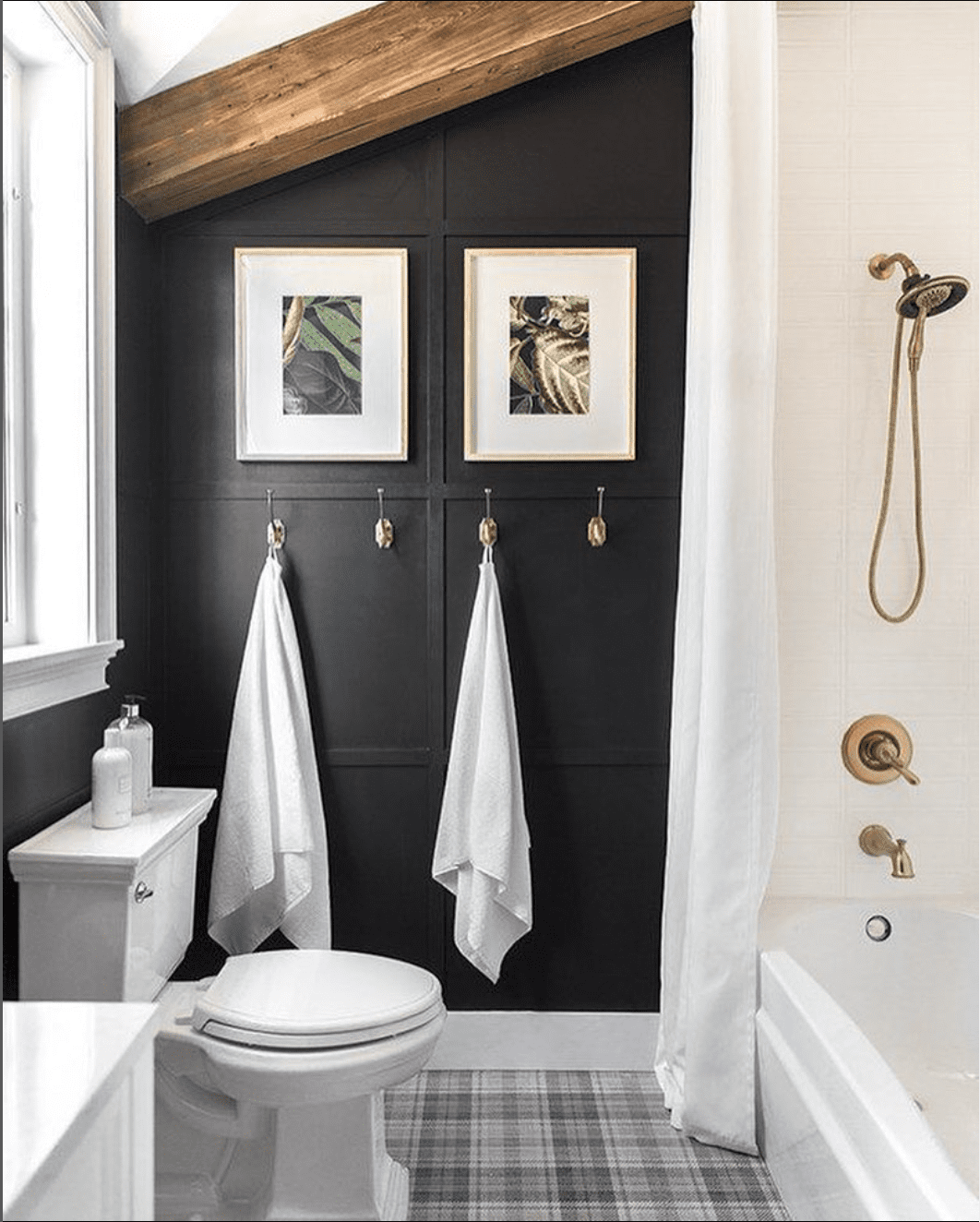 (Image credit: Jenna Sue Designs)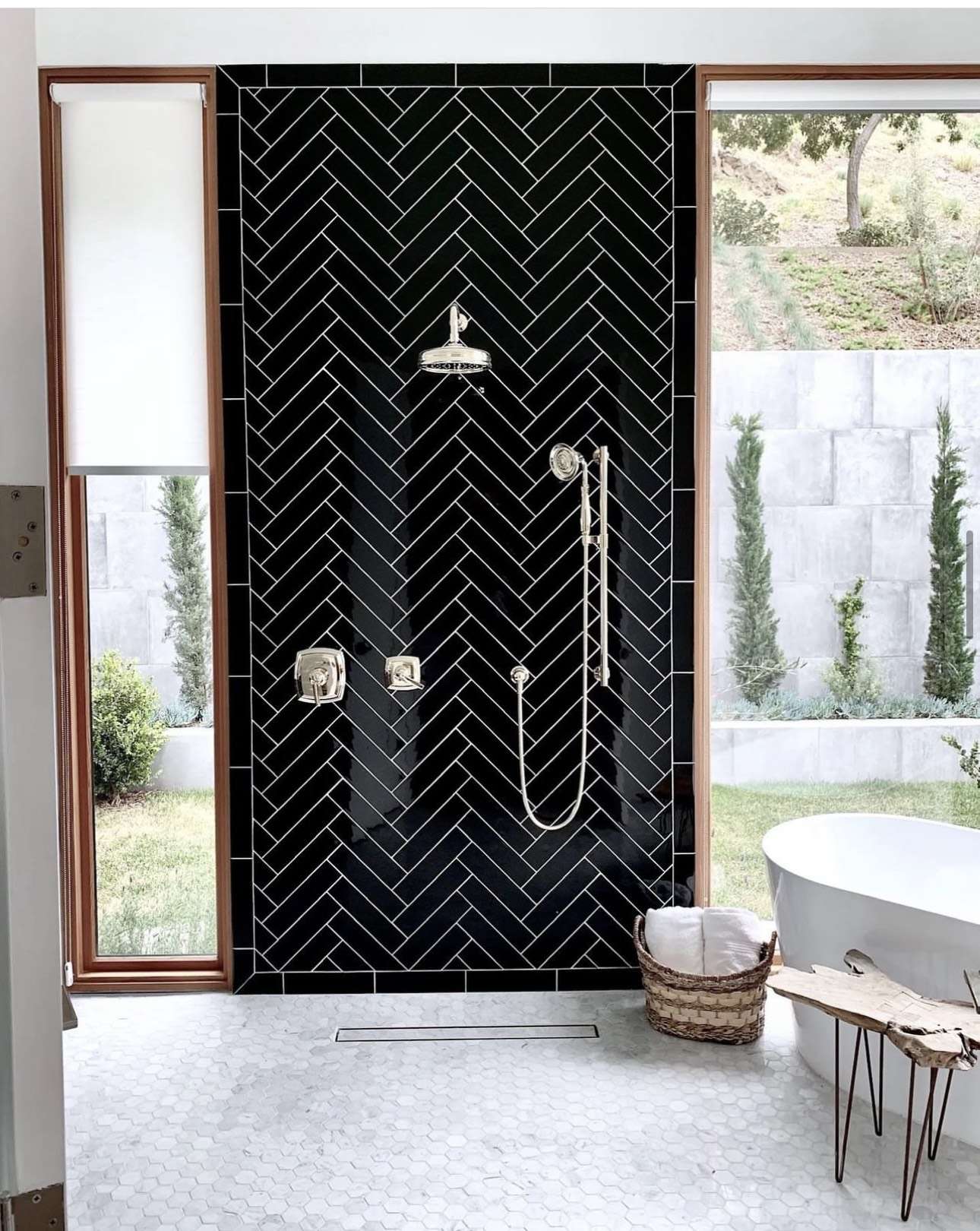 (Image credit: COCOCOZY)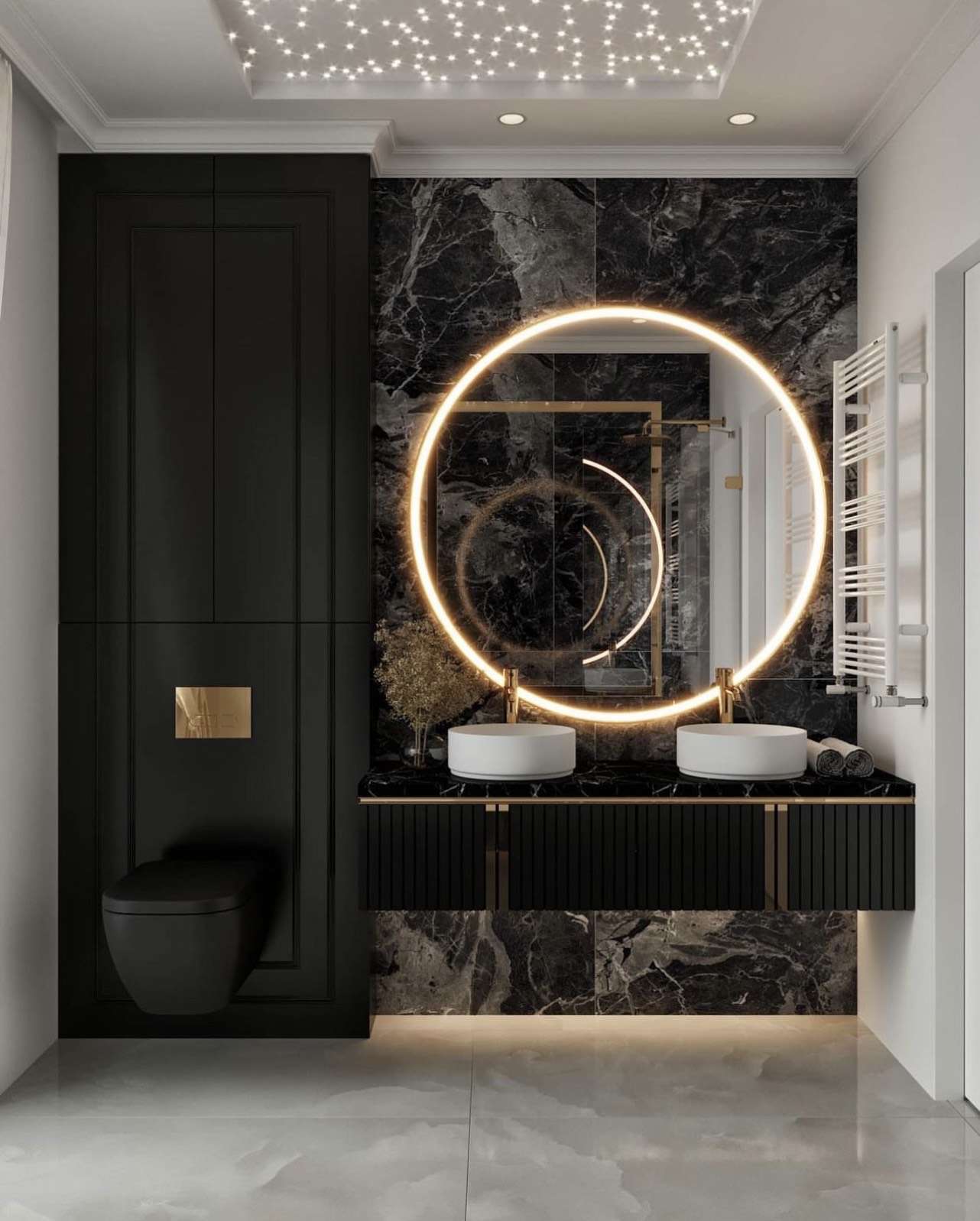 (Image credit: Hendi Designs)
3. Blue Bathroom Accent Wall
Another interesting color that just makes sense as an accent wall for a bathroom is blue. Being the color of like water, this coastal can add character, serenity, and relaxation to your bathroom.
There are so many shades of blue that can be used to create interest in interior walls. From light shades to lighter shades, there are numerous options for you to choose from.
This soothing color palette eludes softness and relaxation. Whether you have a small or big bathroom, a blue accent wall will turn your bathroom into a tranquil oasis.
This visually appealing color is also timeless, so you'll be sure to enjoy your bathroom accent wall for years to come.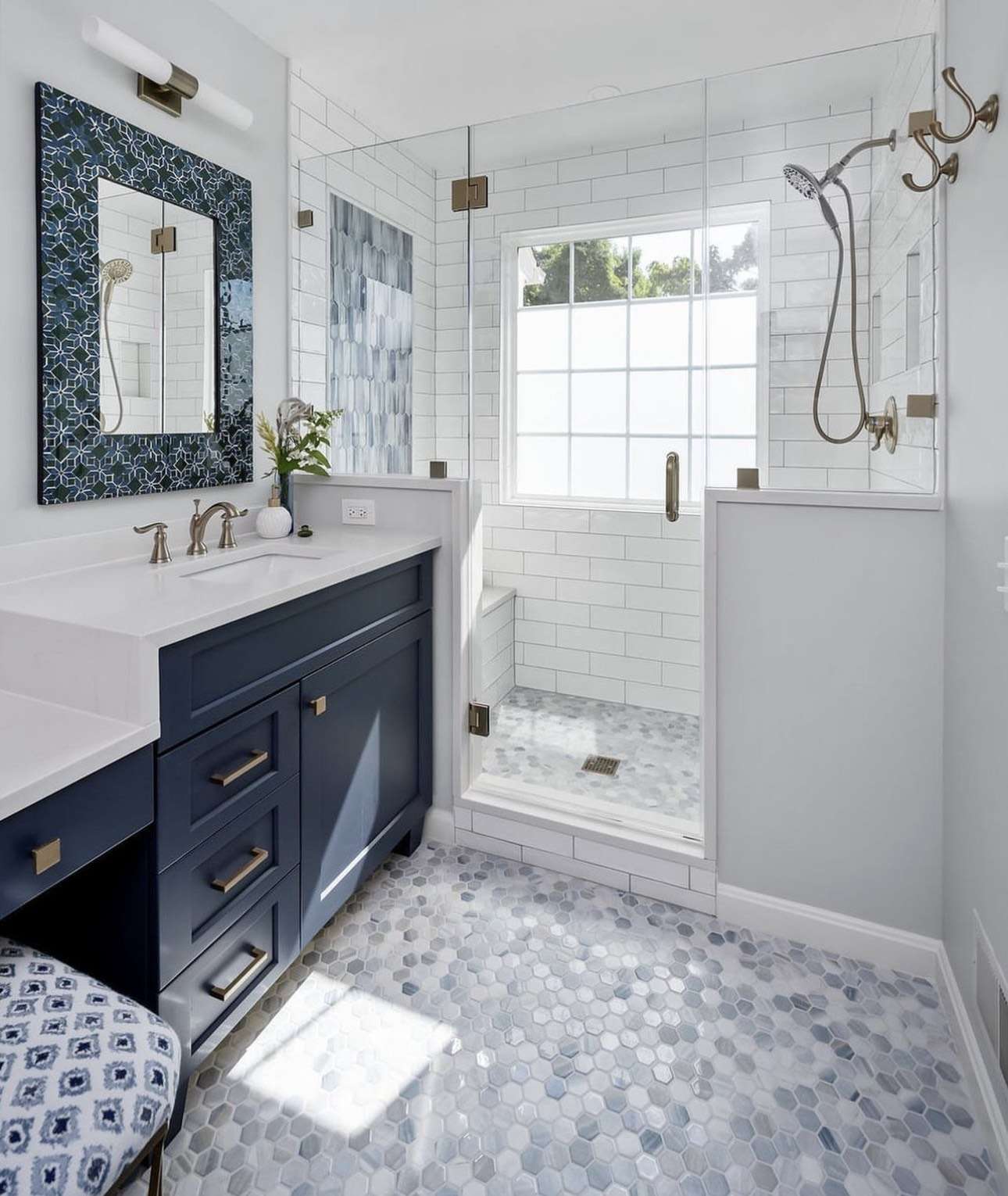 (Image credit: Hendi Designs)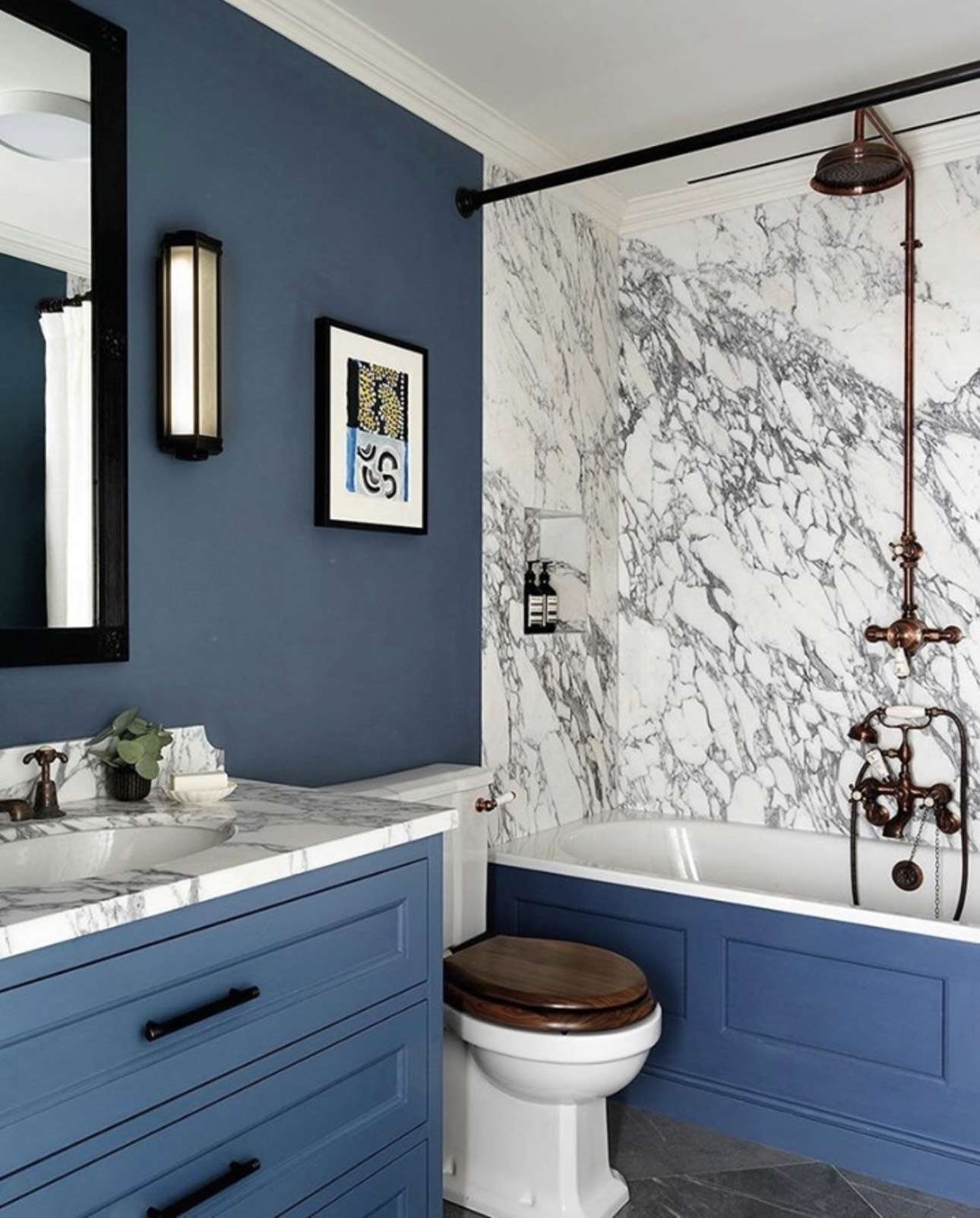 (Image credit: Riona Dundas Interiors)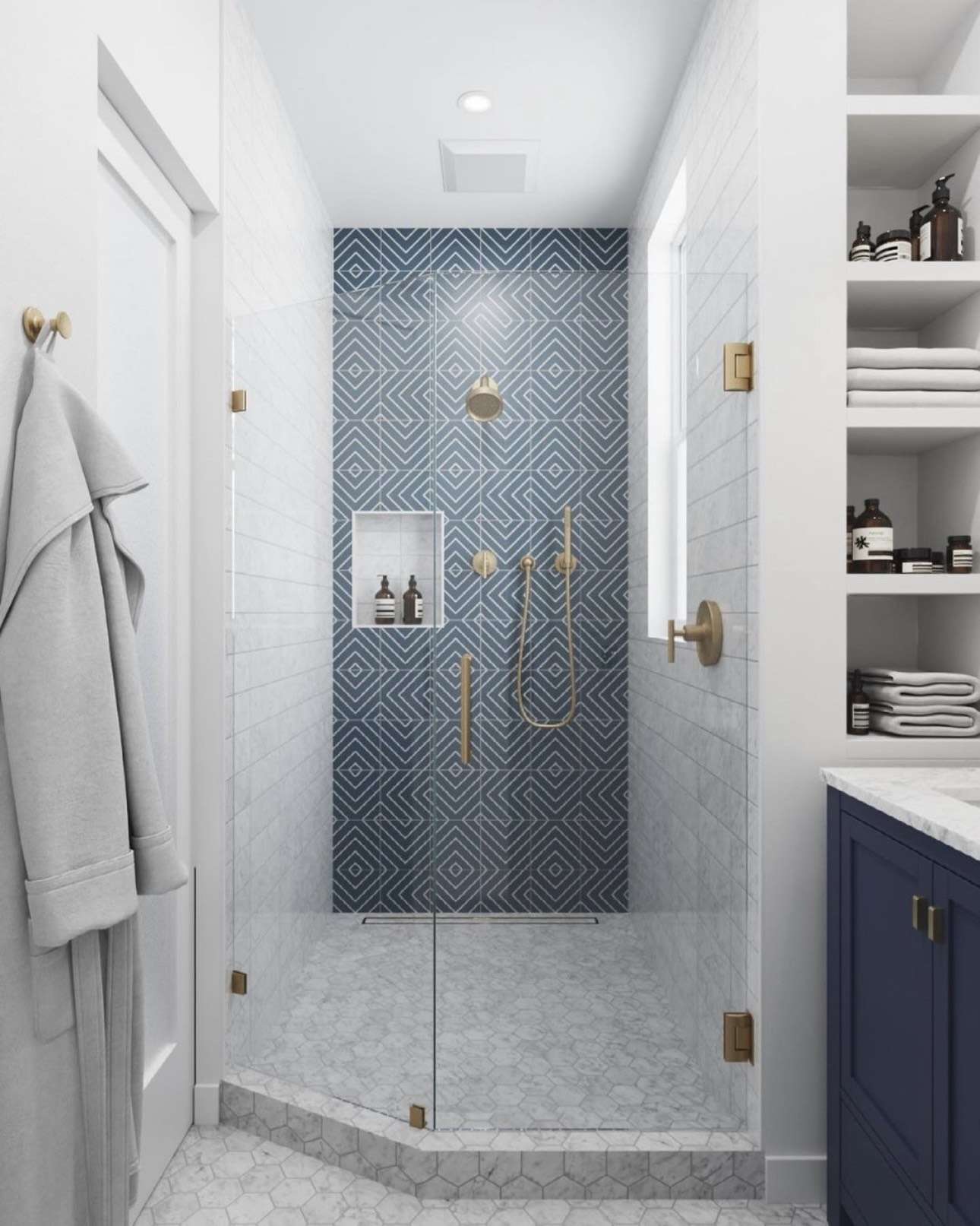 (Image credit: Made Renovation)
4. Wood Bathroom Accent Wall
If you're looking to add a rustic feel to your bathroom, consider installing a wooden accent wall. This is a great way to infuse your bathroom with nature and warmth.
Wood also comes in many shapes, textures, and finishes, so they are lots of options to explore. To decide the best option for you, consider the style of your bathroom.
Reclaimed wood will go well with a rustic bathroom style while polished wood panels will be better suited to a modern bathroom.
A wood bathroom accent can be seen in many mid-century and contemporary bathrooms today. They can add a sense of style and an earthly feel to your bathroom.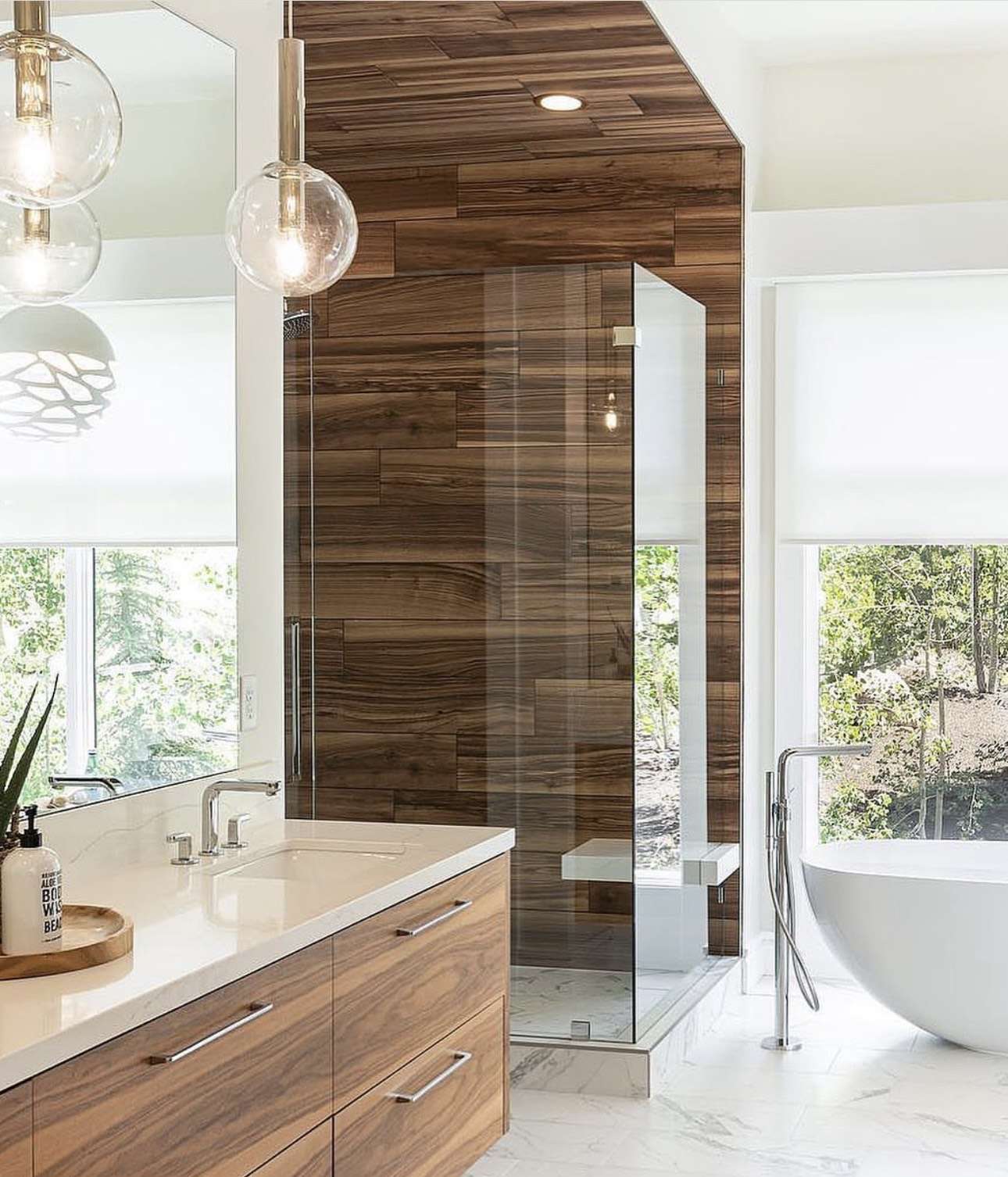 (Image credit: Lucca Designs)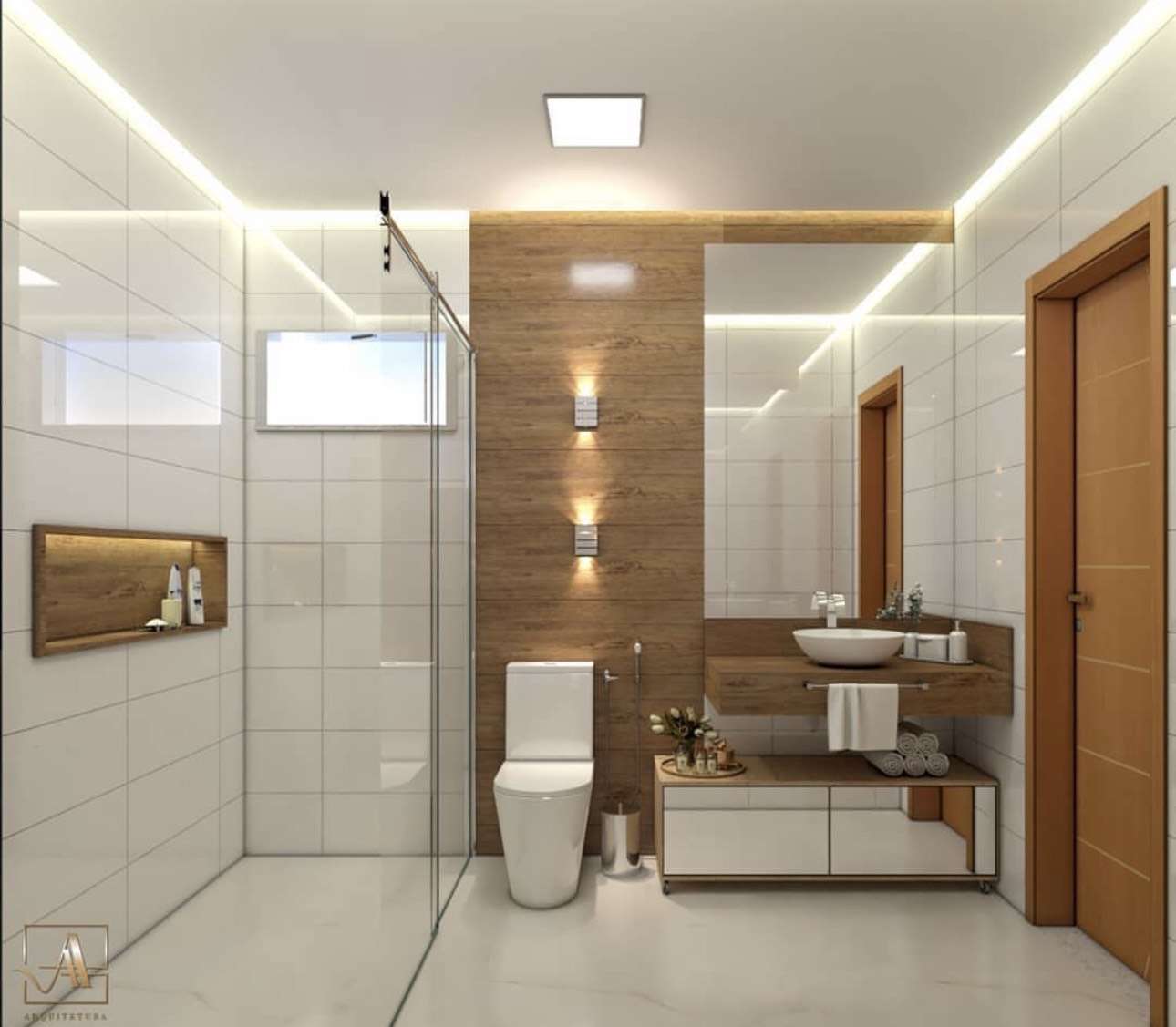 (Image credit: Istagram @Olaguilinska)
5. Pink Bathroom Accent Wall
Pink is a color have long been associated with femininity but it can also convey the romance, sweetness, harmony, and inner peace. A soft pink can accent wall can create a relaxing and romantic atmosphere in your bathroom.
This is a great way to personalize a space and make it uniquely yours. A pink accent wall can make a positive impact in your bathroom, whether small or big, without overwhelming the space.
You can create a pink accent wall in your bathroom by painting the wall and installing tiles or wallpaper.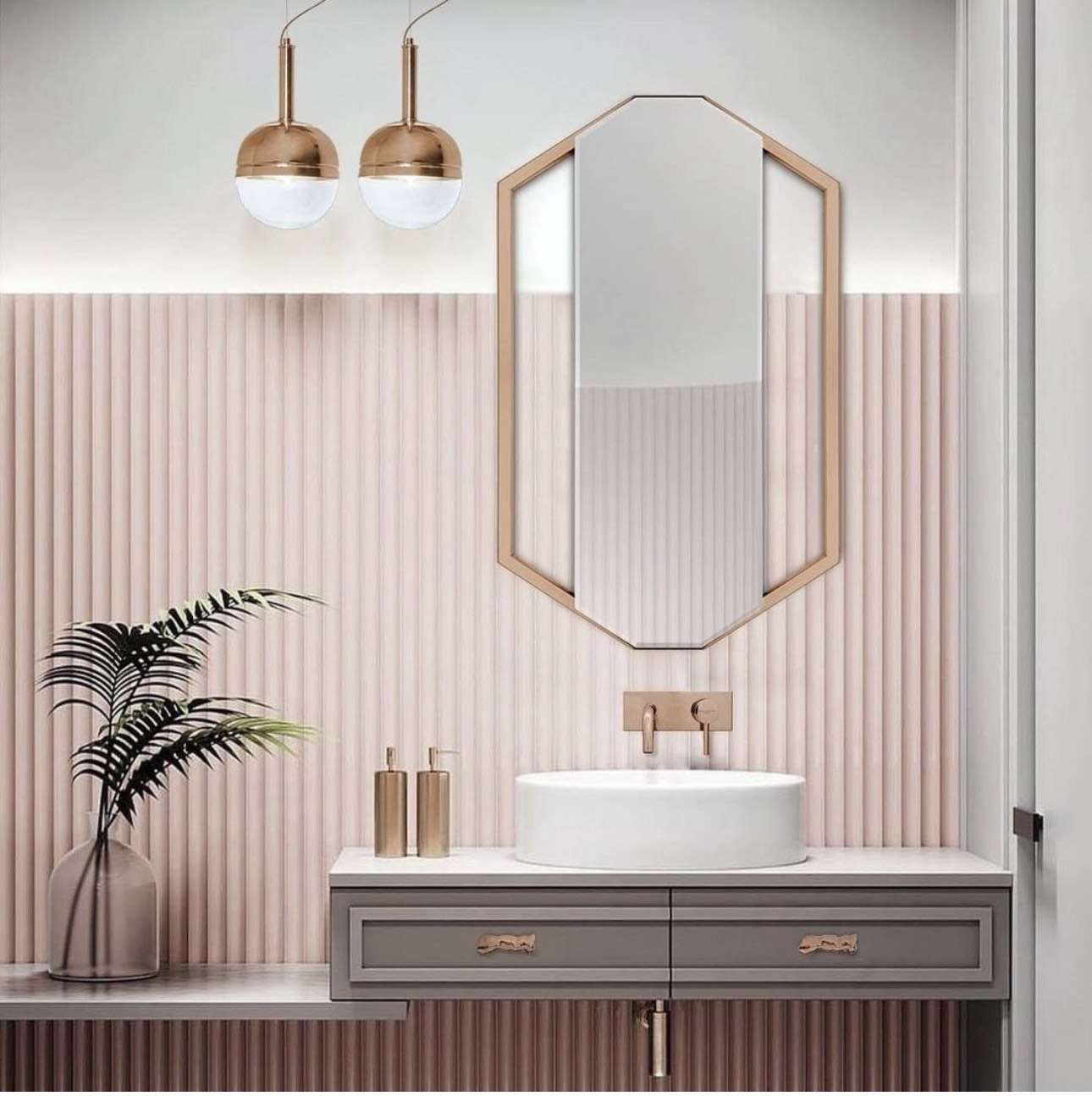 (Image credit: Made Renovation)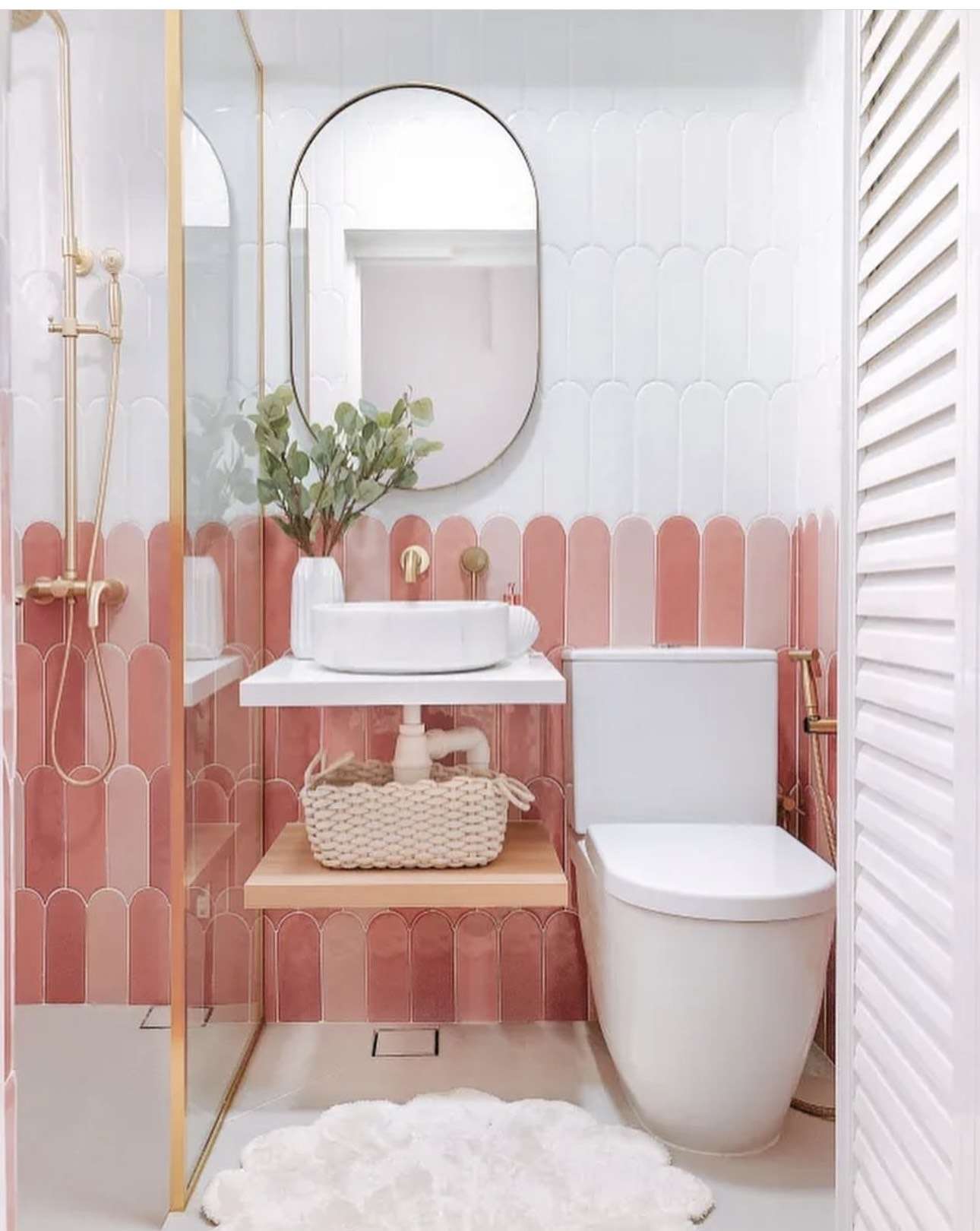 (Image credit: Design Emporium)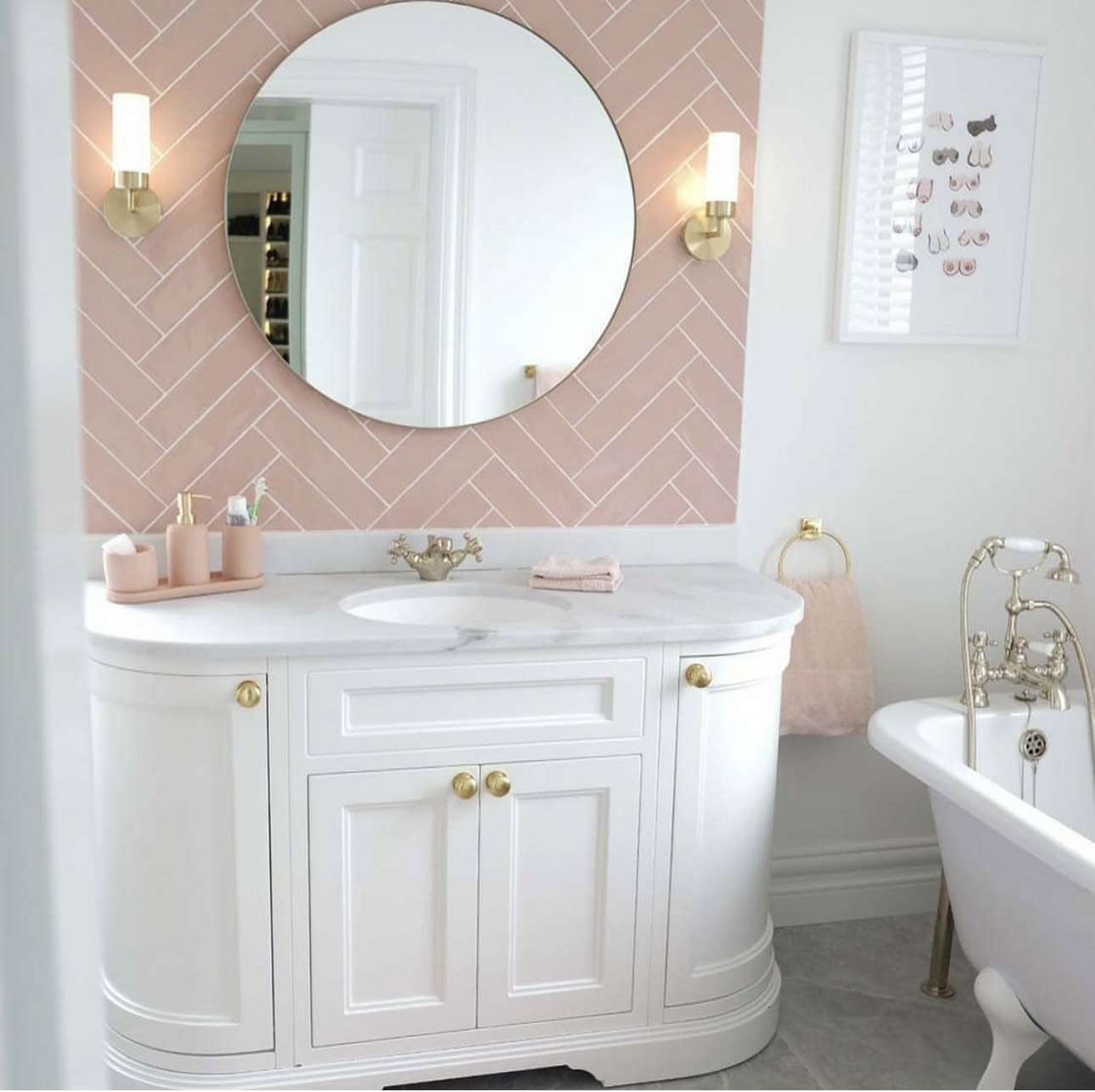 (Image credit: Istagram @aa.arquit)
Conclusions
There you have it! Now you've seen our top 5 bathroom accent wall ideas that are suitable for any home. Ready to give your bathroom a new makeover? These bathroom accent wall ideas will transform the look of your pain bathroom without overpowering it.
You can also personalize some of these ideas to suit your style. However, keep the rest of the wall neutral so your bathroom won't feel too cramped. Let us know in the comment section below what you think about these ideas or if there is something else you are considering.
Read more: Top 10 Interior Design Blogs in 2023