100 Most Realistic Sims 4 Houses Ever
Looking for some inspiration for your Sims 4 builds? Check out these 100 most realistic sims 4 houses that are sure to blow your mind! 
The Sims 4 is the ultimate social simulation game developed by Maxis and published by Electronic Arts. It was first launched on 14 September 2014 and has since become the most-played game of the franchise with more than 20 million players worldwide.
In this life simulation game, players have the ability to create their ideal in-game life. There are options to create individuals or families (sims), create social relationships, start and grow a career, learn new skills, pay bills, design and decorate homes, and even attend parties. The game is beginner-friendly and after a couple of times playing, you will surely get the hang of it.
The needs of the sims have to be met, just like in real life, so that they stay physically and mentally healthy. You can also choose their physical features, hobbies, and interests. You can have as many as 80 sims at a time but only a maximum of 8 per household. Your Sims can travel to new places to make new friends, host amazing parties, and widen their social circle.
If you want to take your gaming experience up the notch, you can buy expansion packs. For instance, the season pack allows you to have different seasons like winter, summer, spring, and autumn. Every season has a different temperature, ranging from sunny and hot to windy and snowy, which affects your Sims' everyday activities, relationships, and decisions.
Other than expansion packs, you can also enhance your gaming experience by downloading Sims 4 custom content created by other individuals to make the game even more life-like.
Building homes is one of the most exciting things to do in the Sims 4.  Create your dream home virtually using the Build Mode. You have the freedom to plan the layout, choose furnishings, design the landscape and terrain, decorate the interior, and many more.
There are a plethora of customization options that can help you unleash your creative side and brush up on your design skills. Plus, you can even add a pool, patio, basement, and garden— how exciting! If you're not impressed with the design of your lot, you can easily delete the lot and start over again with new ideas and designs.
In October 2022, the Sims 4 base game was made accessible for free download to all new players. So, you can download it now and start playing without spending a dime —  pretty cool huh?
Unfortunately, the Sims 4 is not available to play on mobile devices. You must have a PC, Mac, or PlayStation to be able to download and play this game. The Sims 4 has a PEGI rating of 12.
To inspire your next Sims 4 build, we have curated 100 most realistic-looking Sims 4 houses. Whether you're leaning towards, modern, traditional, farmhouse, or lakeside, you will find the best Sims 4 houses here!
[Read till the end as we will be answering FAQs about the Sims 4.]
1. Urban Minimal Mansion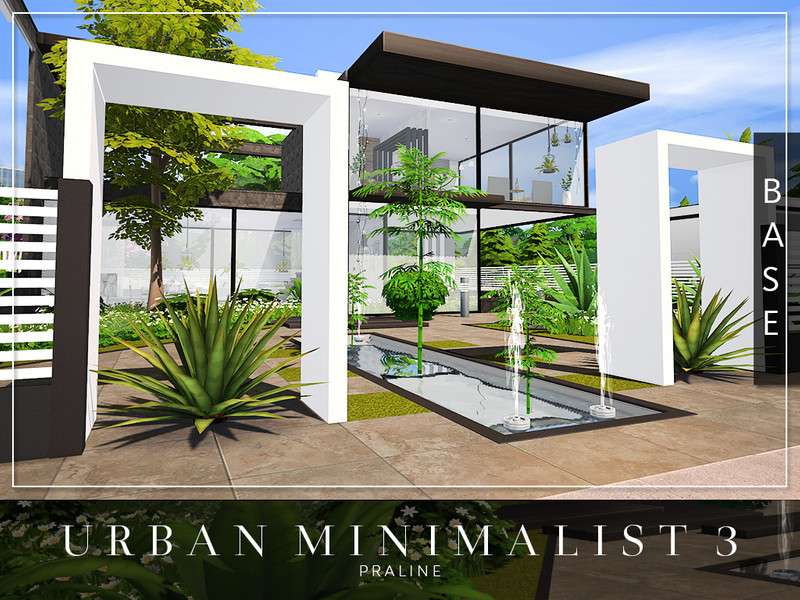 2. Saya Modern
3. Family Lake House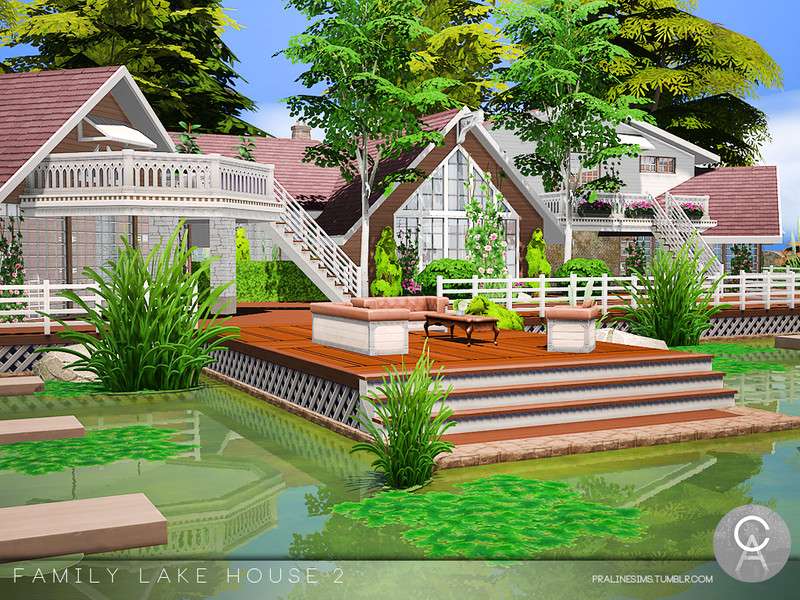 4. Summer Lake House
5. Modern Oasis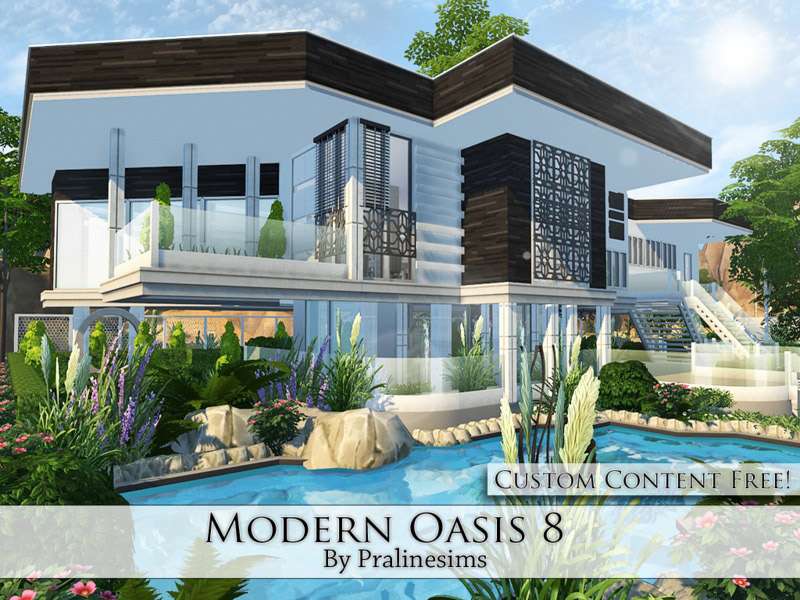 6. Dream Lake House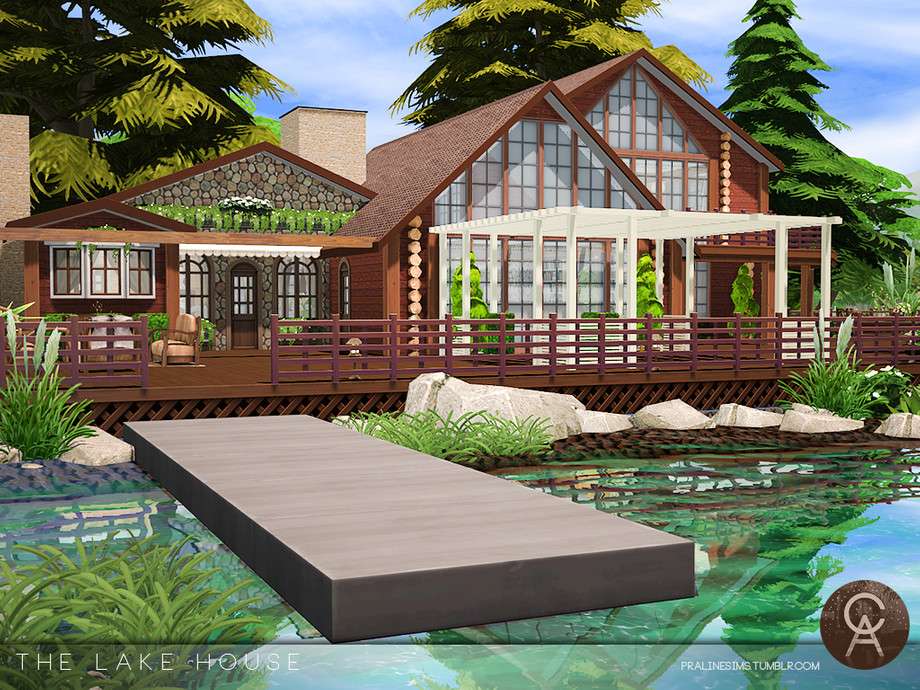 7. Arabian Mansion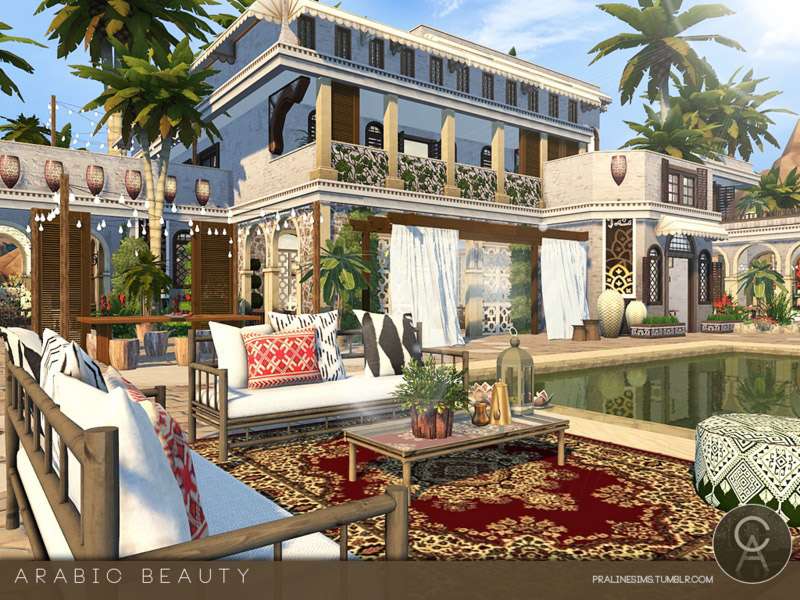 8. Luxury Family Winter House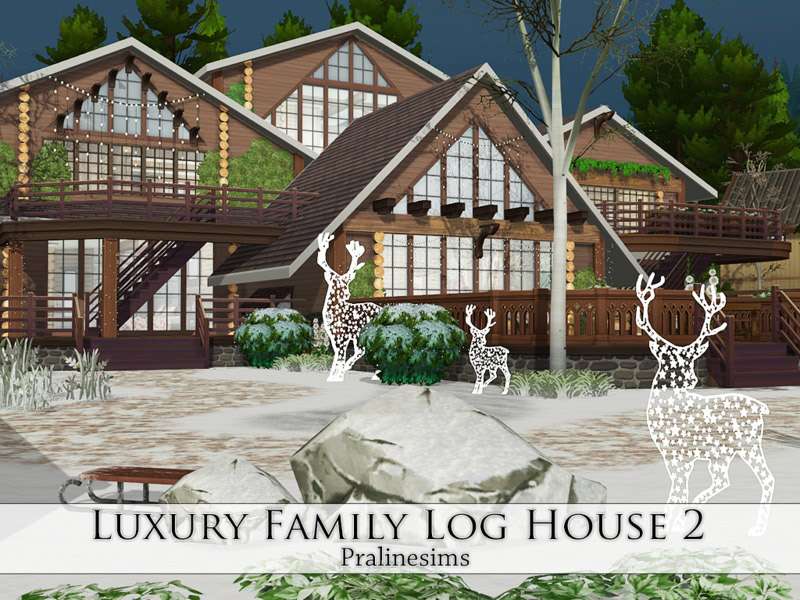 9. Red Towers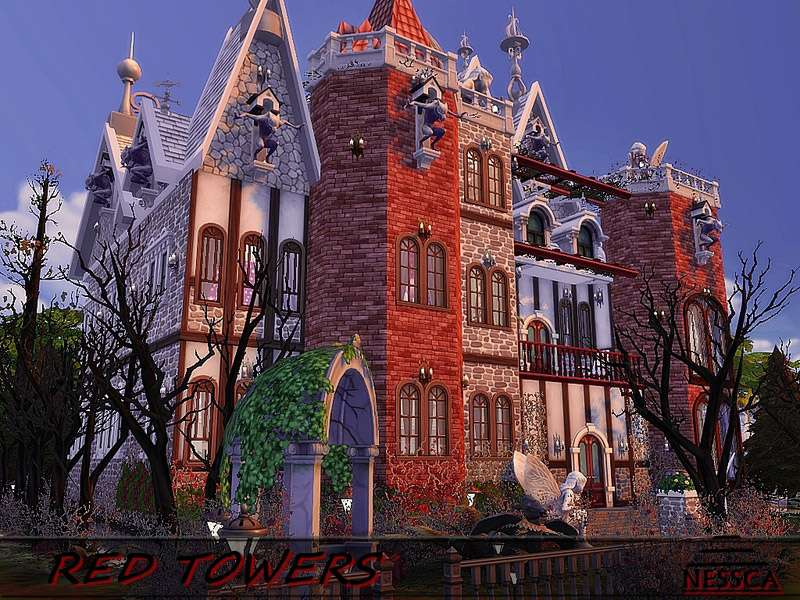 10. White Log House
11. Glass Winter Abode
12. Modern Beach House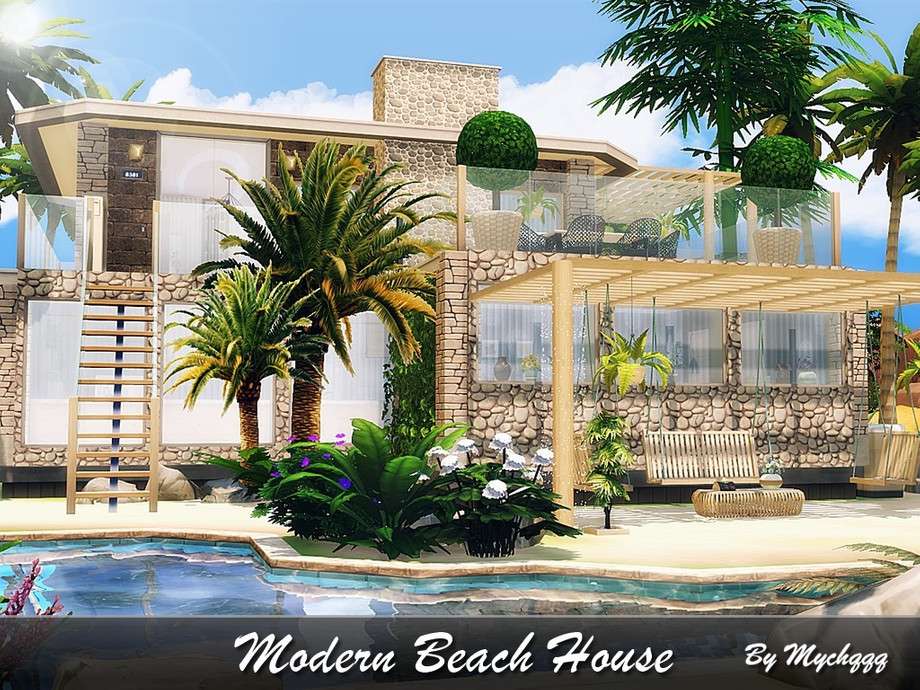 You may also enjoy our article on: 40 Best Bloxburg Living Room Ideas (With Photos)
13. Family Dream Home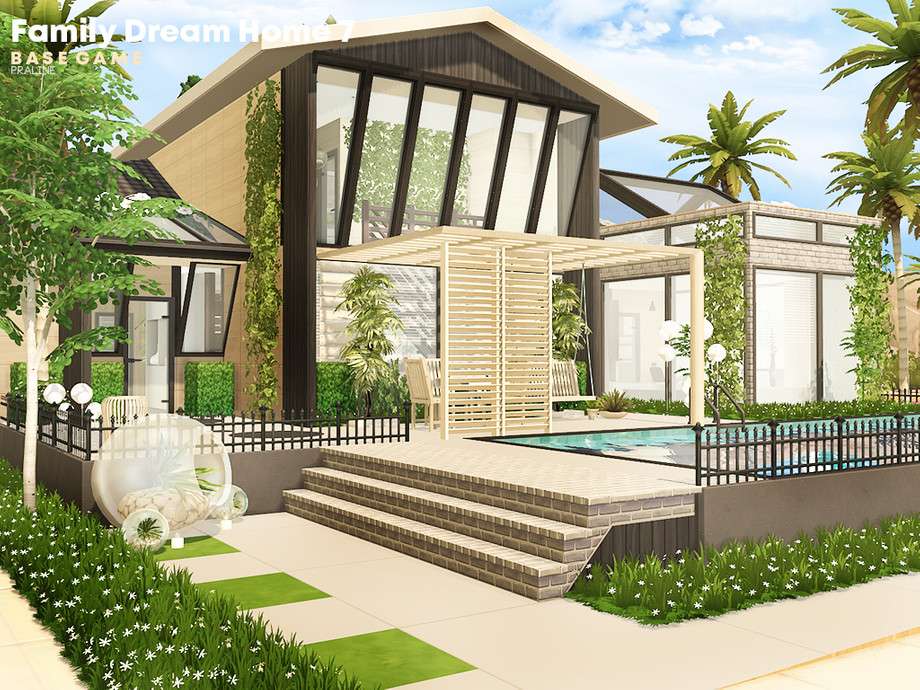 14. Brick Apartment Building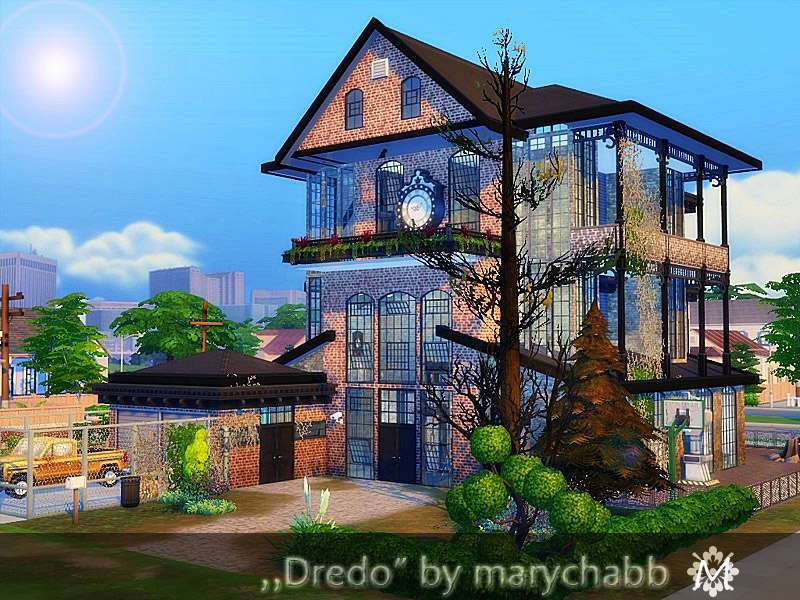 15. Amsterdam House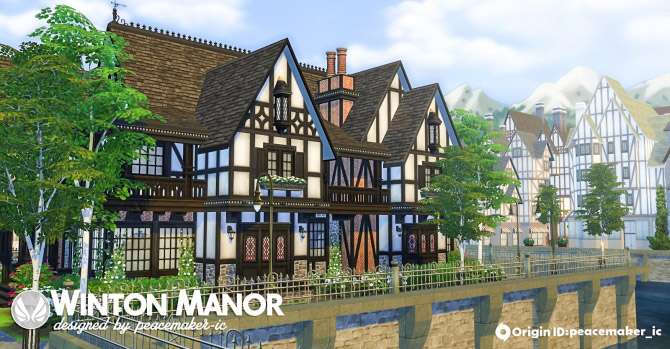 16. Haven Modern House
17. Villa Ashonishia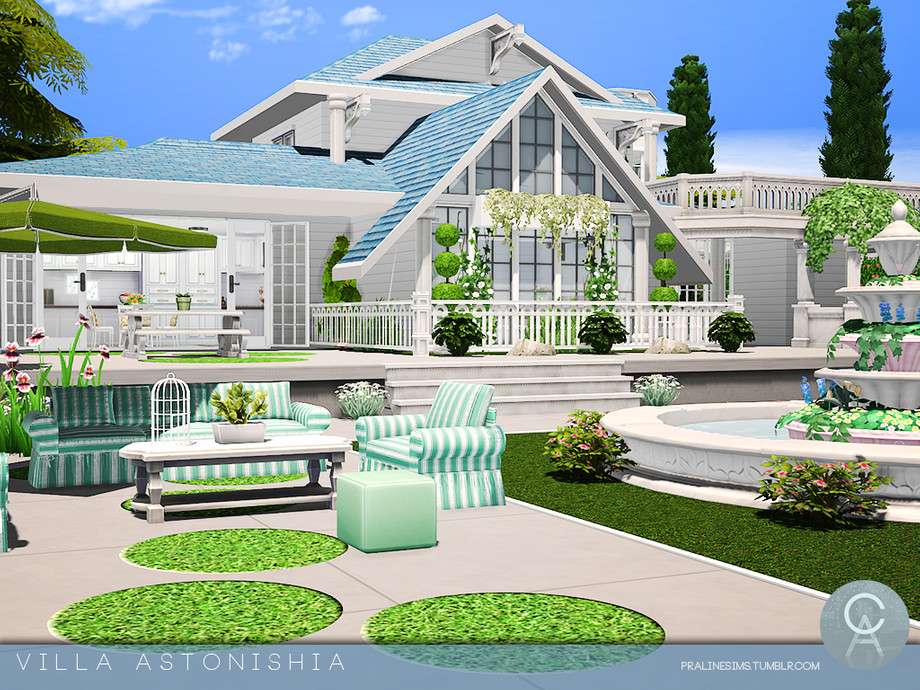 18. Log House in the Woods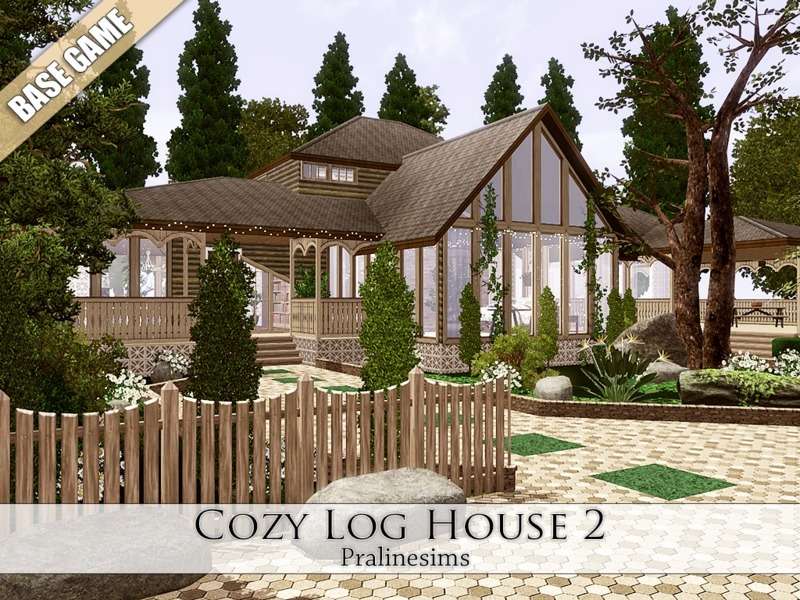 19. Contemporary Family Home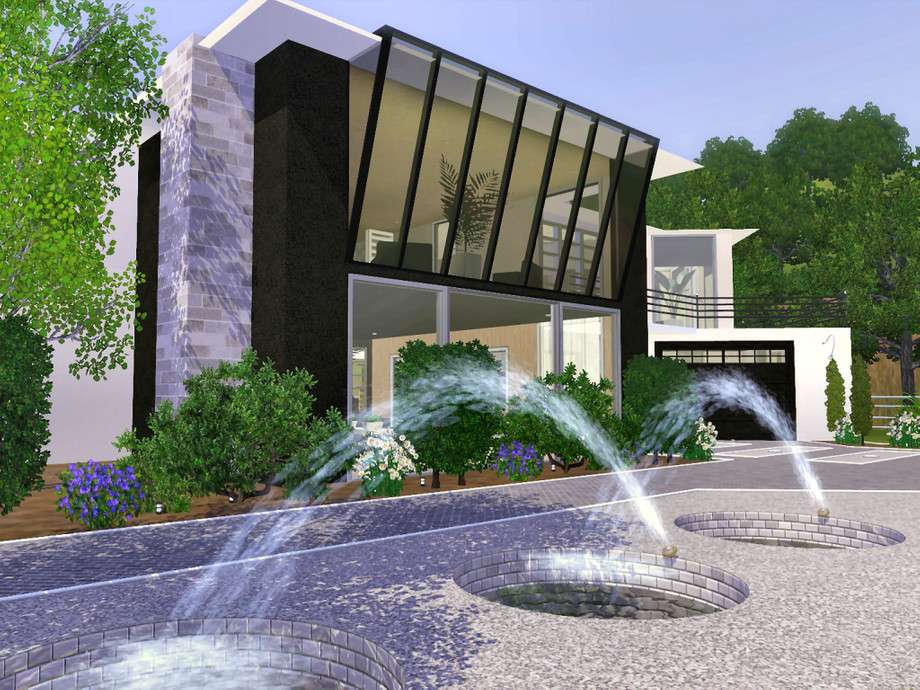 20. Luxury Town Willa
You may also enjoy our article on: 54 Best Bloxburg Kitchen Ideas (With Photos)
21. Chic Family Home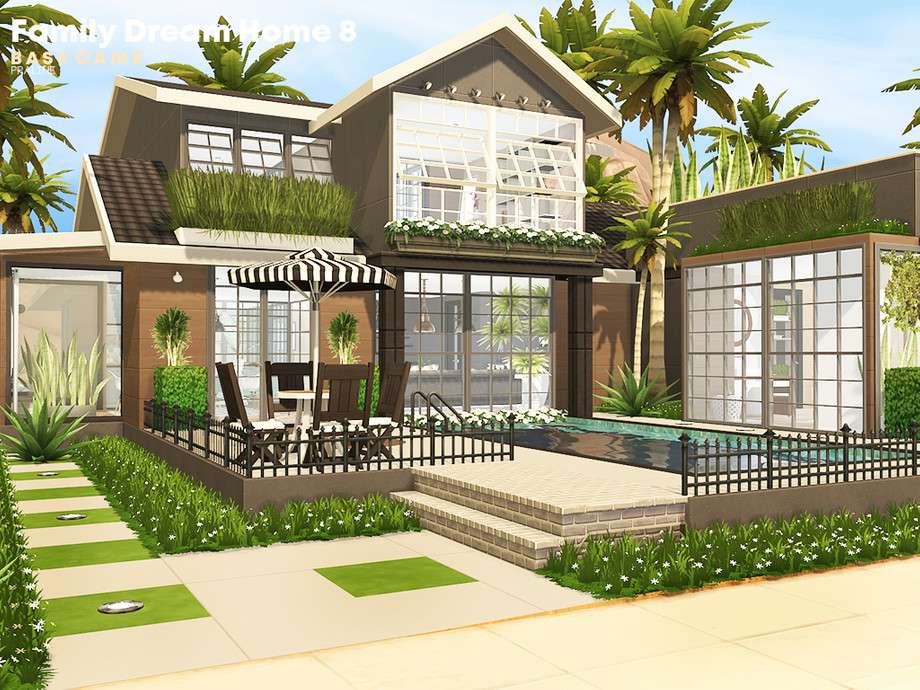 22. The Lake House
23. Modern Lake House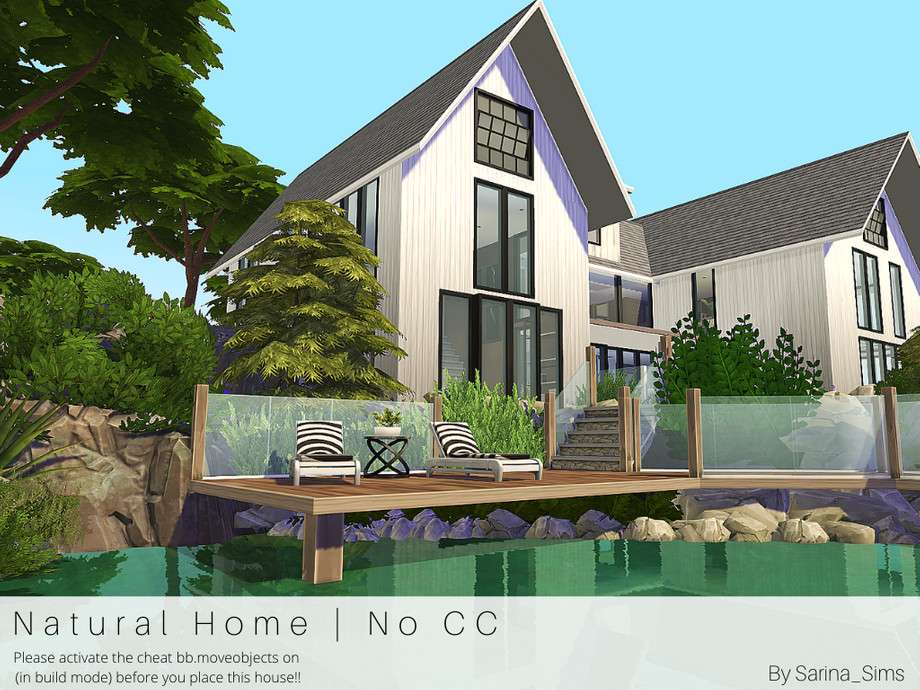 24. Modern Home Backyard
25. Arched Roof House
26. Little Oasis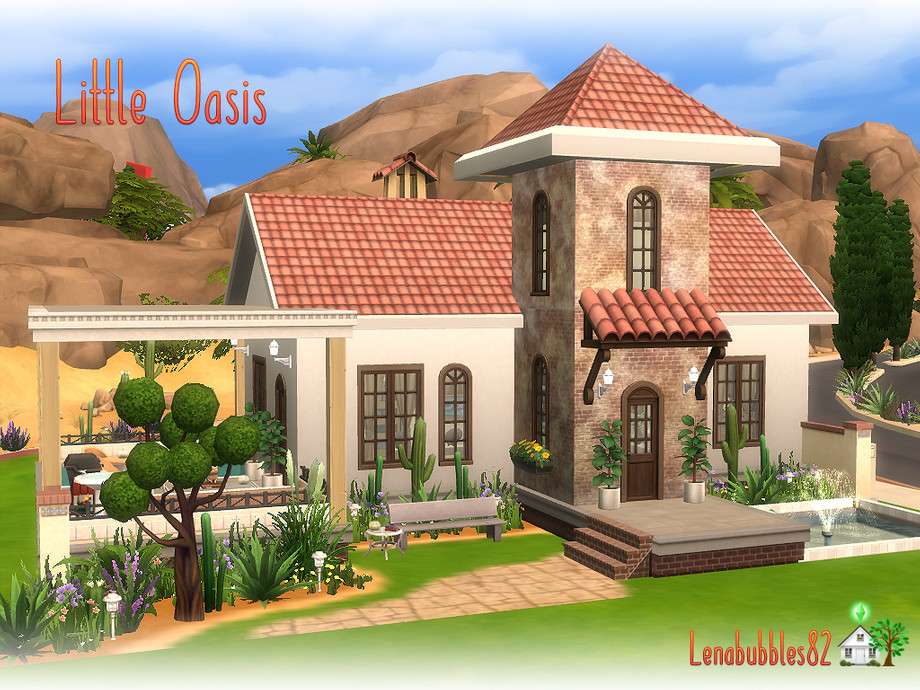 27. Holiday Lake House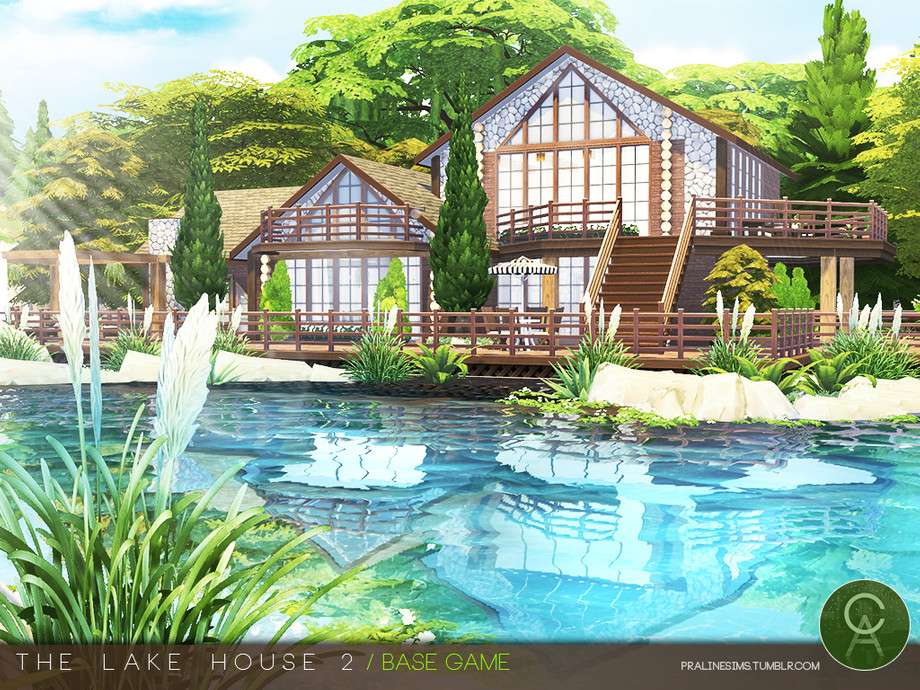 28. Villa Apricot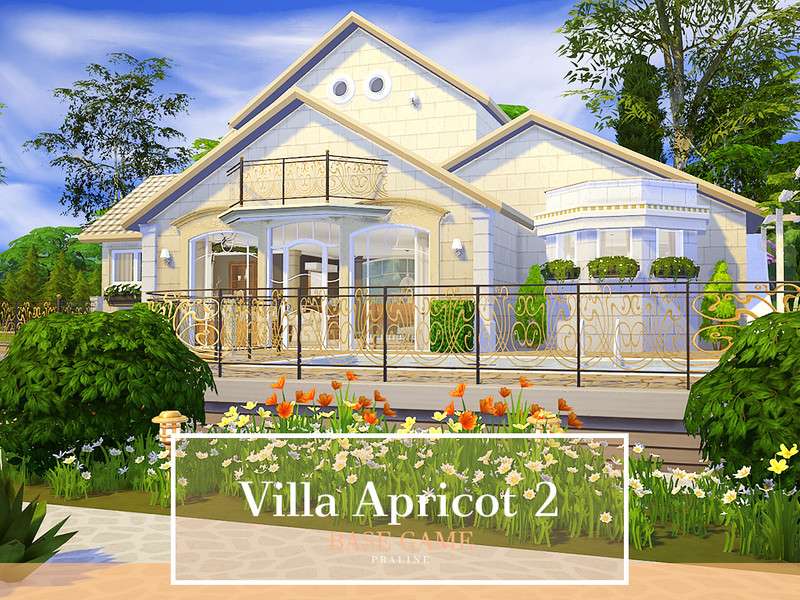 29. Exotic Villa
30. Caribbean Pearl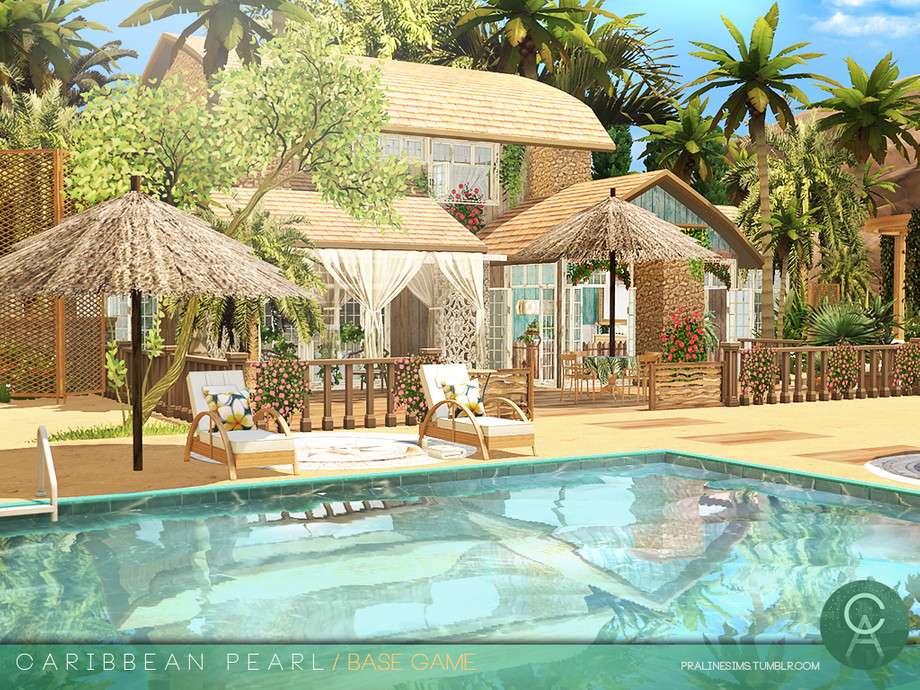 You may also enjoy our article on: The Best Interior Design Games Right Now
31. Wintery Family Home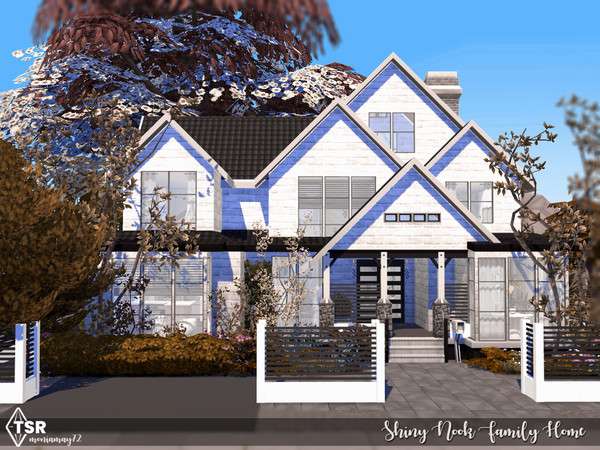 32. Villa Seaya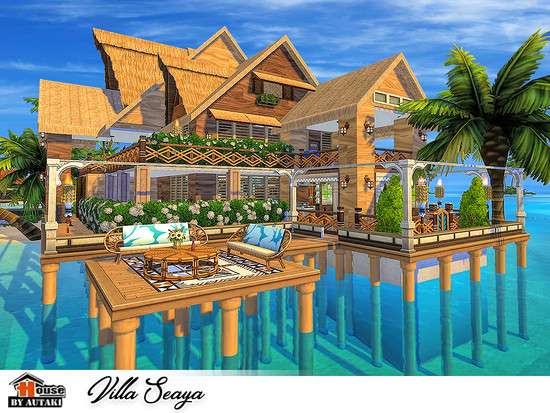 33. Traditional Family Home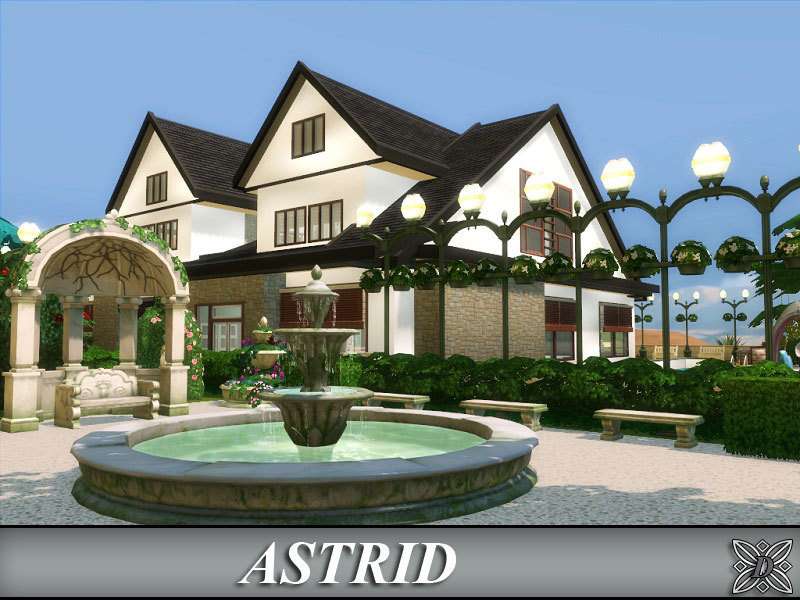 34. Suburban Family Home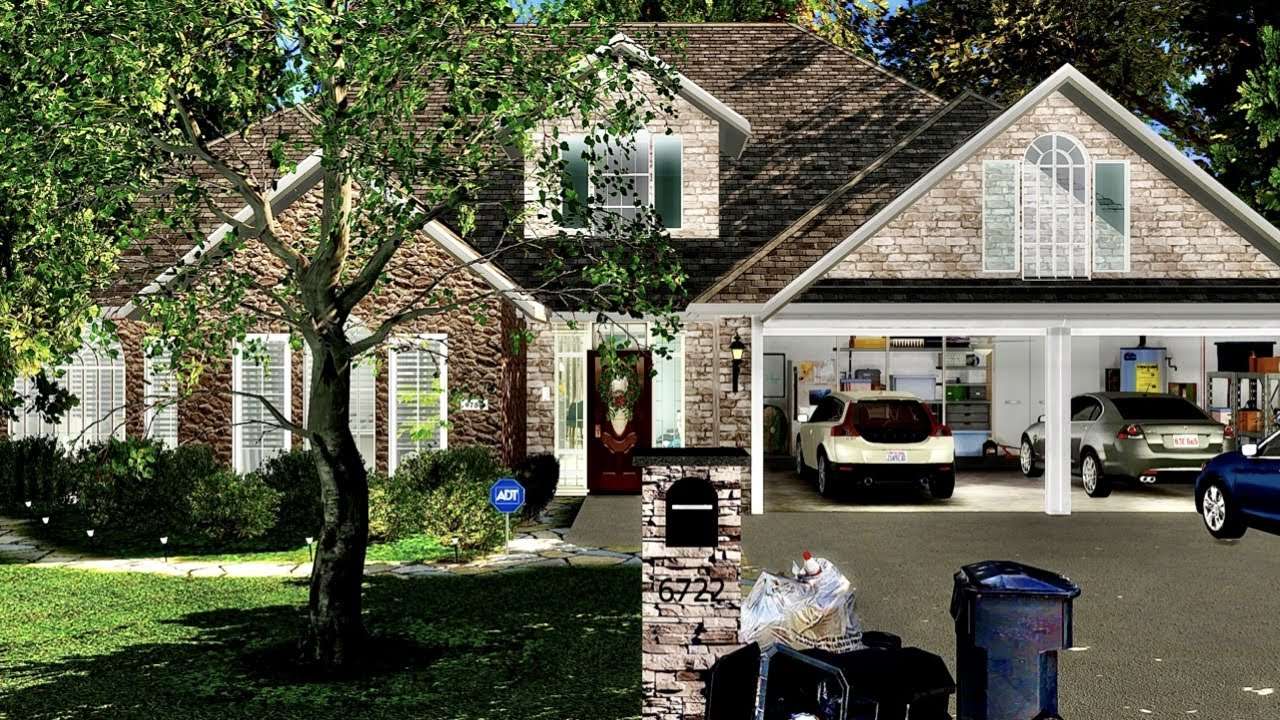 35. Modern Zen House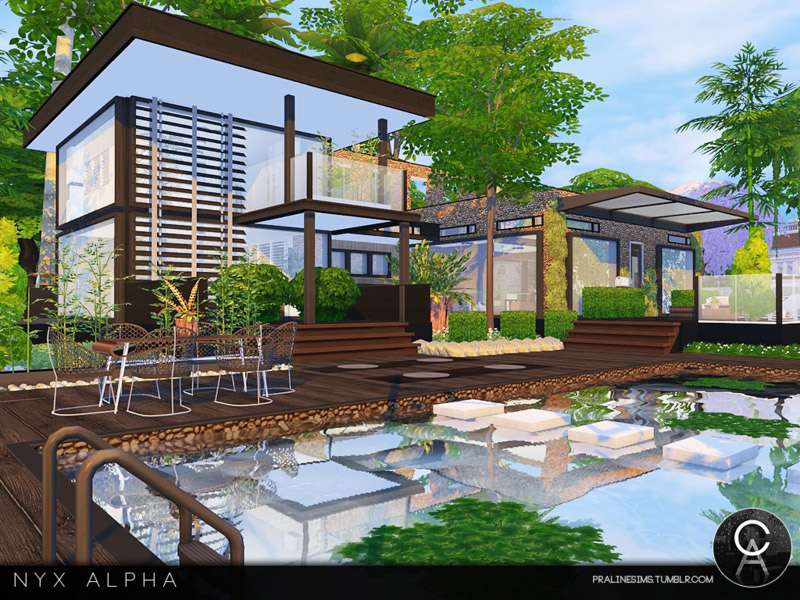 36. Large Family Home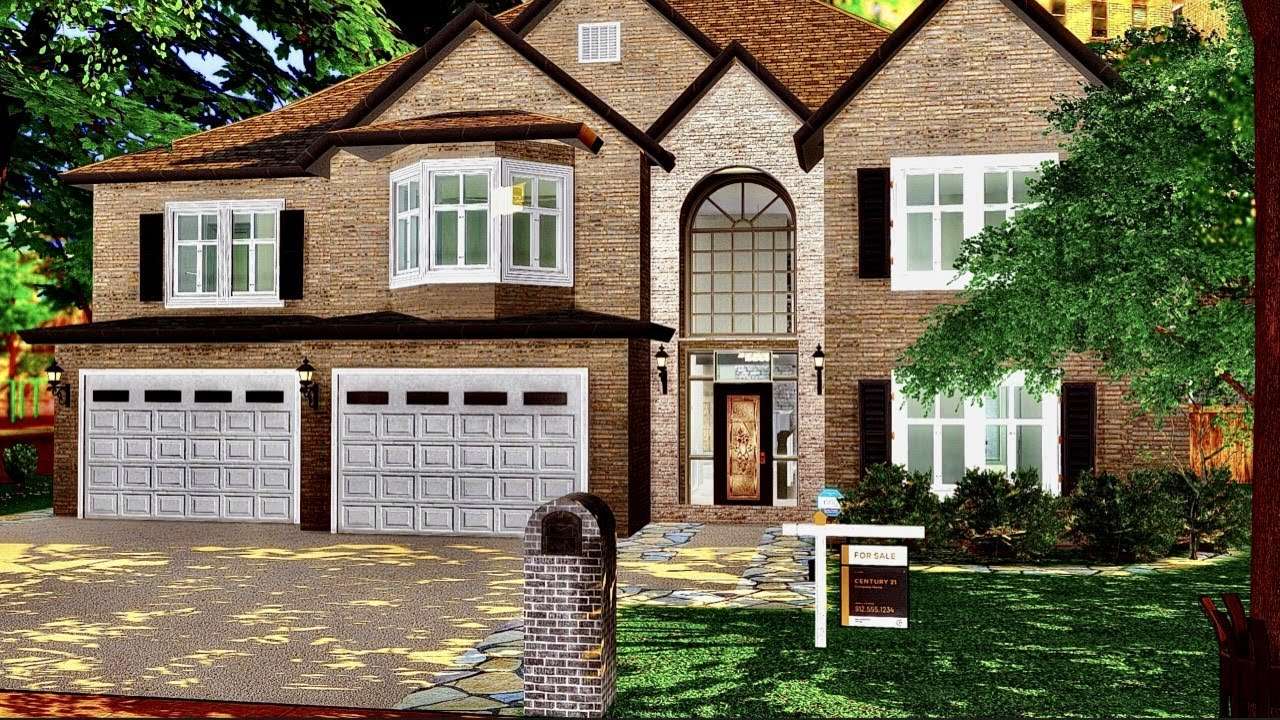 37. Beach Holiday Home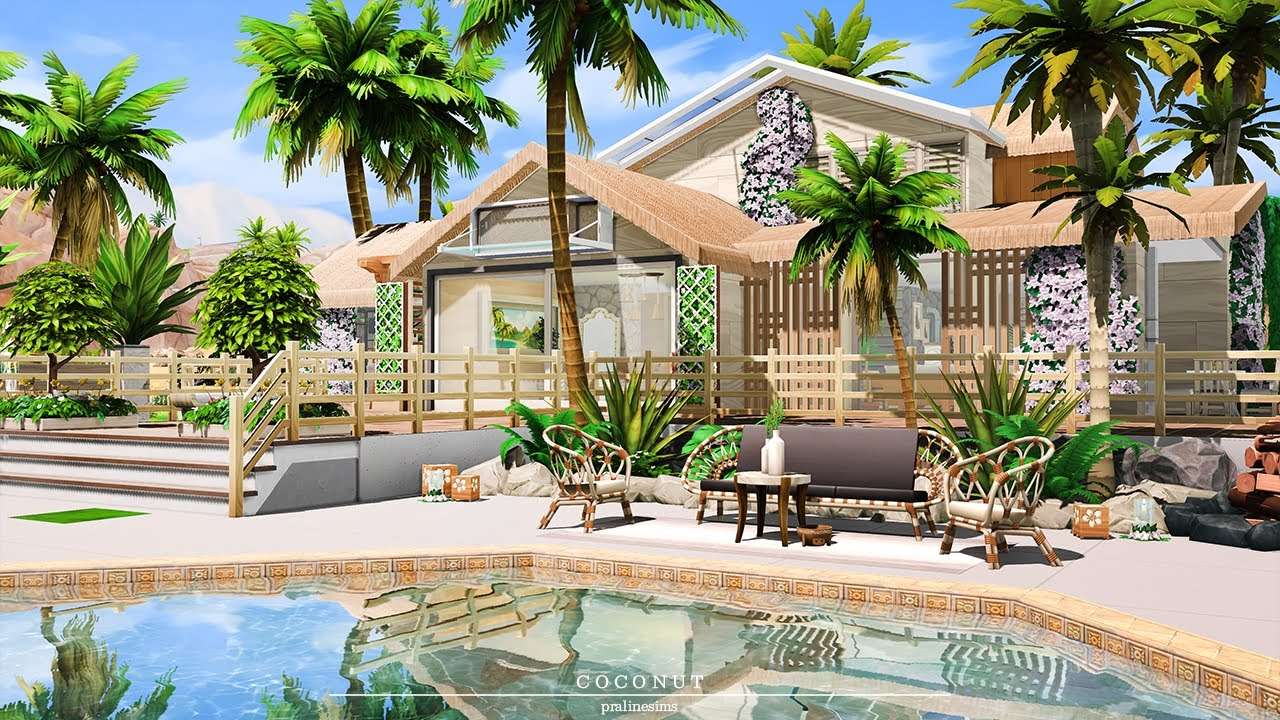 38. Korean Designer House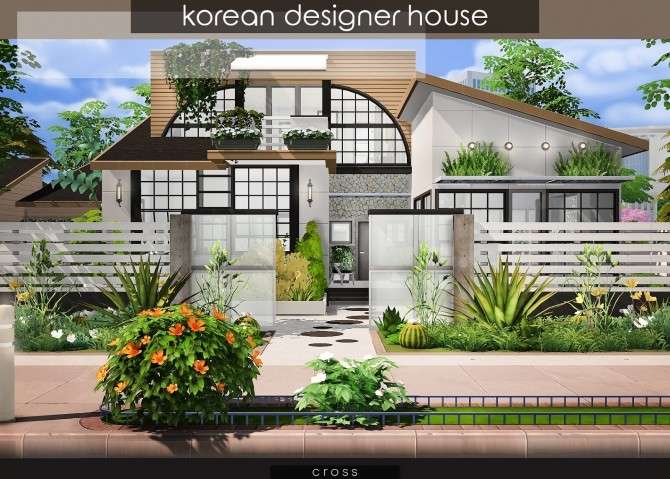 39. Snowy Christmas Holiday Home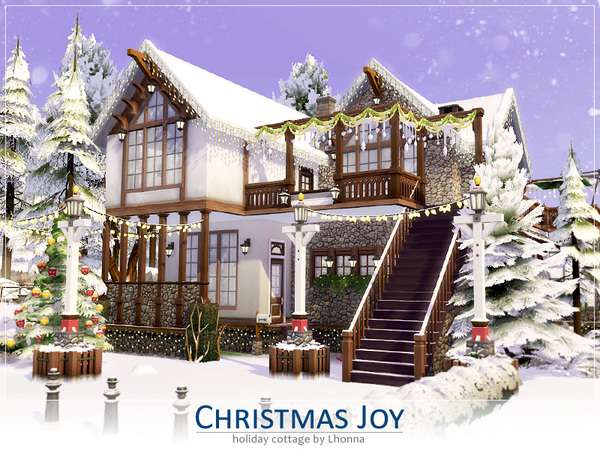 40. Modern Canyon House
41. Christmas Home Exterior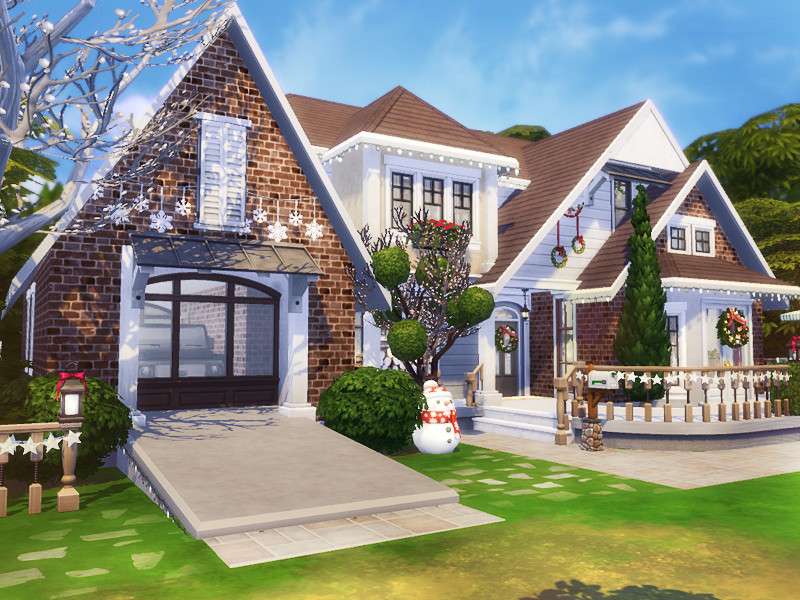 42. Relaxing Family House Backyard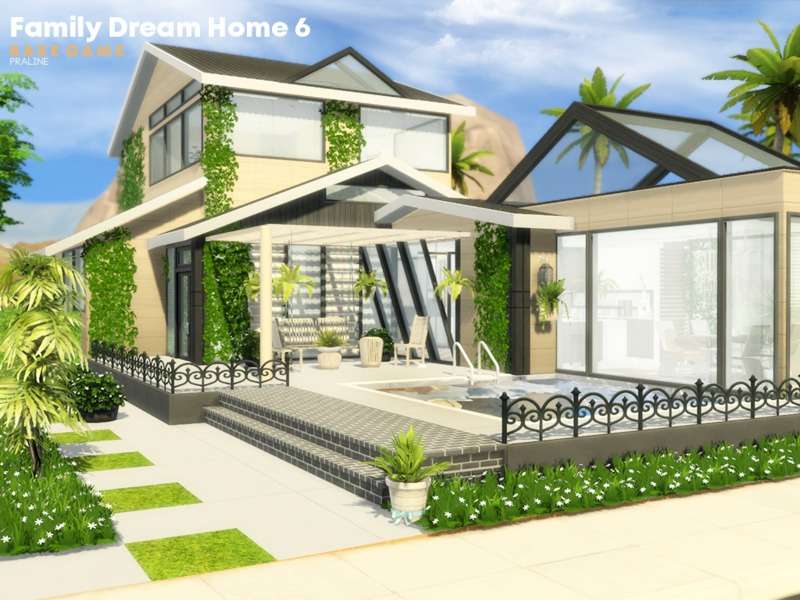 43. Greek Lagoon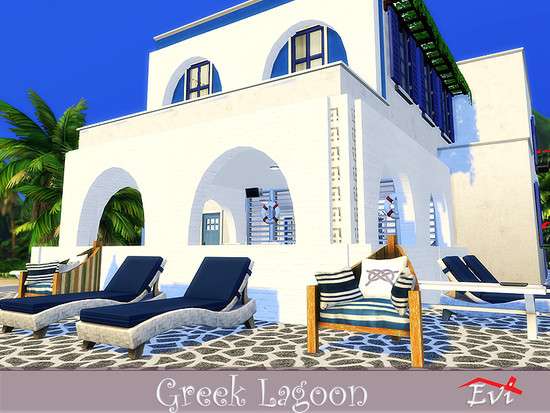 44. Family Beach House
45. Starter Family Home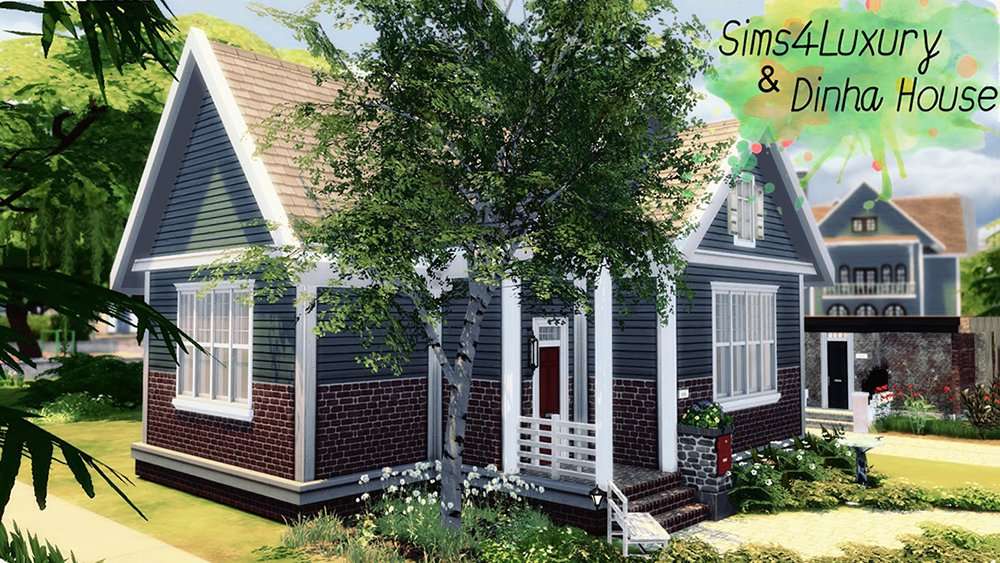 46. Home Alone House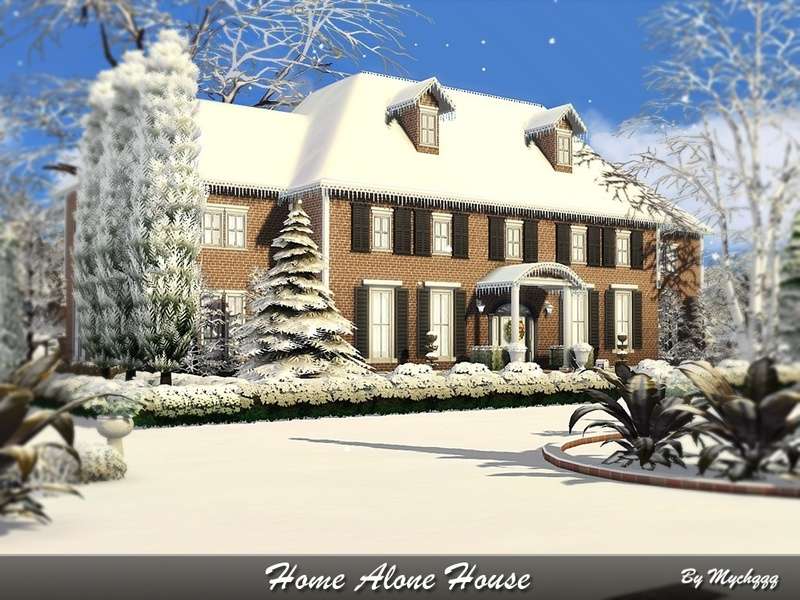 47. Birch Trees Mansion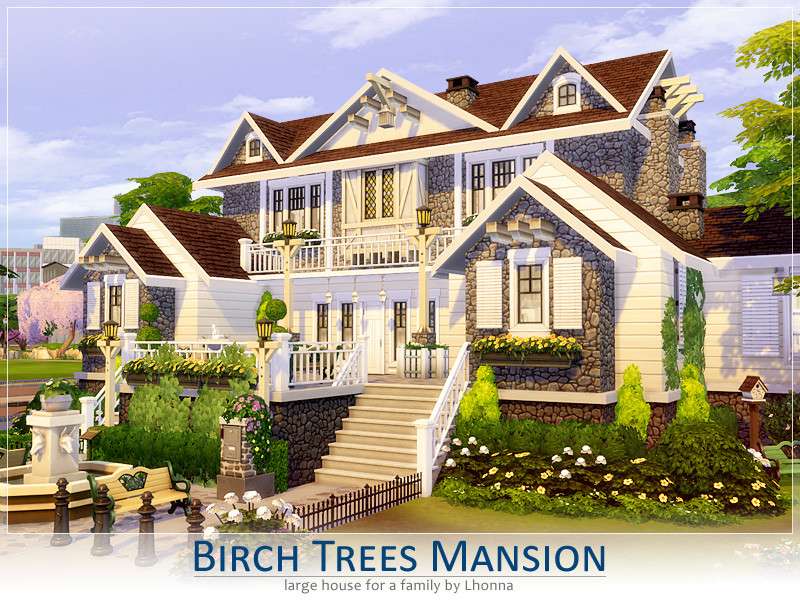 48. Modern Box House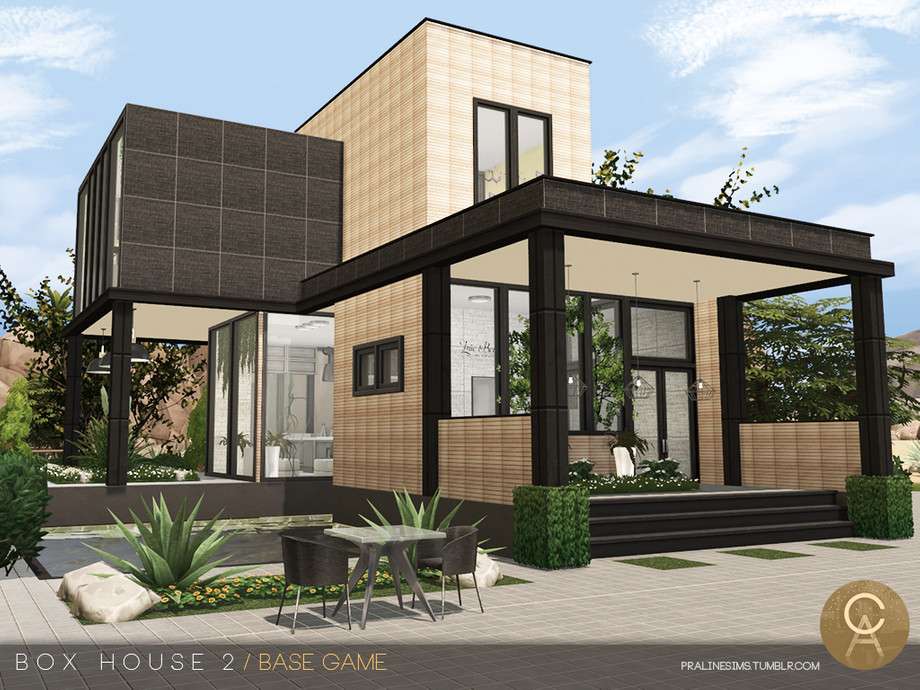 49. Small Suburban Home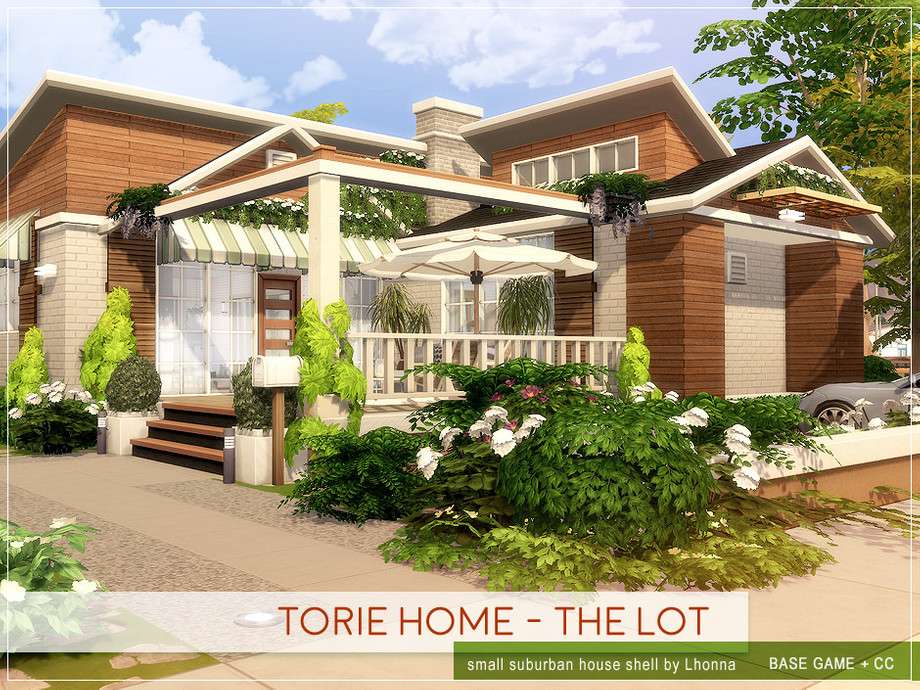 50. Tartosa Eco House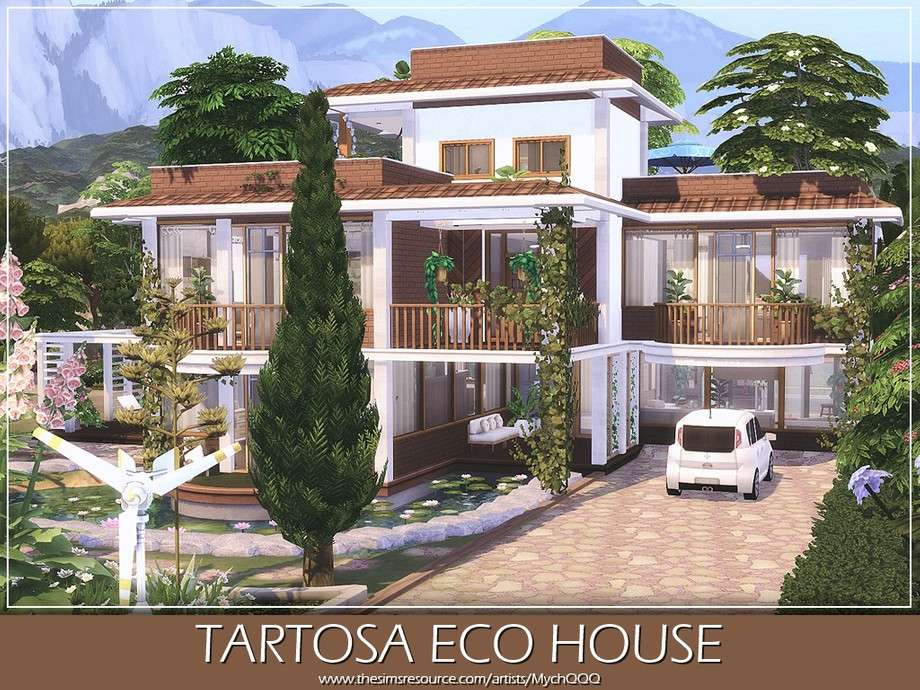 51. Industrial-Style House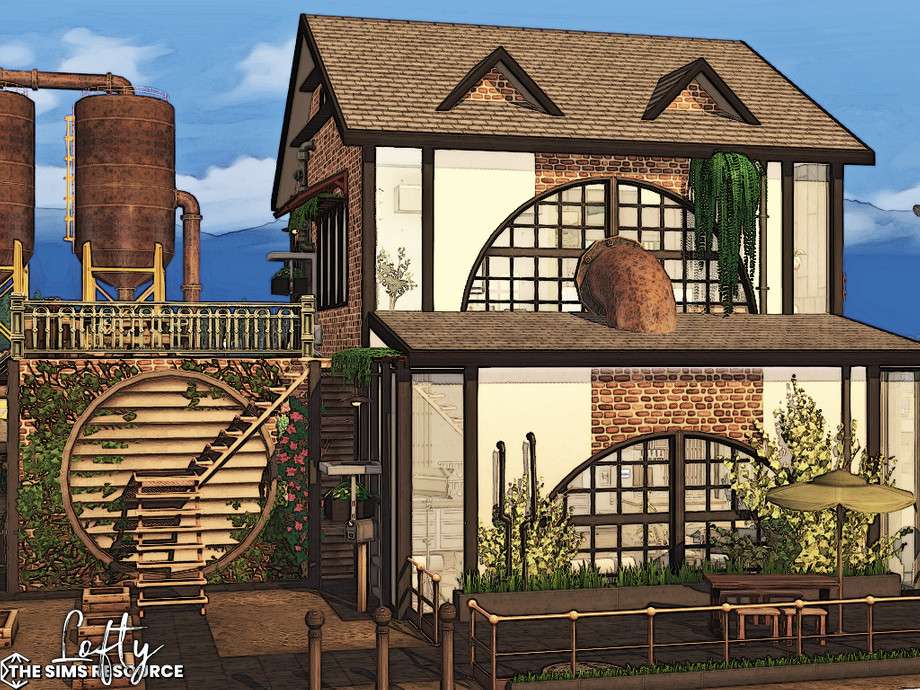 52. Indian Summer House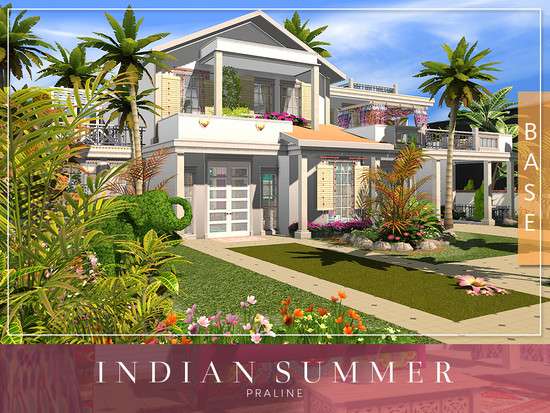 53. Elegant Modern House
54. Small Modern Family Home
55. Boho Paradise
56. Family Vacation Home Backyard
57. Tropical Dream Home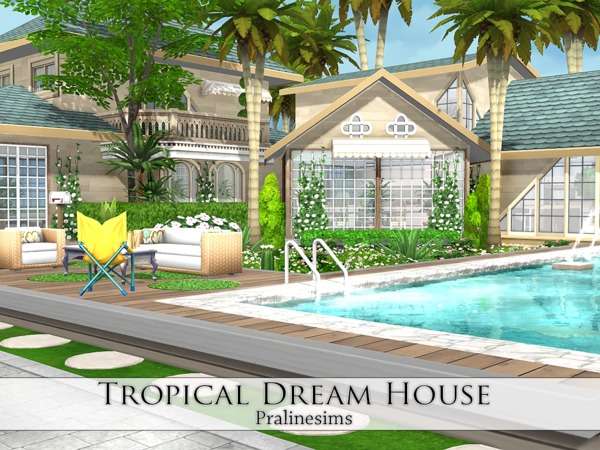 58. Dream Beach House
59. Beach-Side Family Dream Home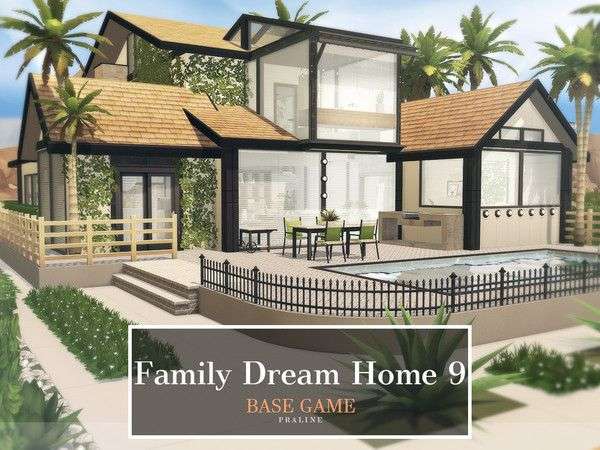 60. Tropical Zen Vacation Home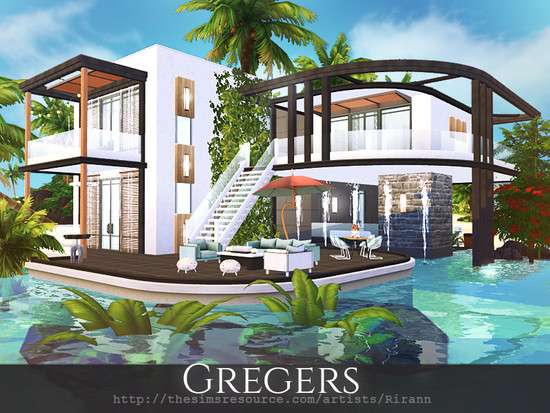 61. Contemporary Glass House
62. Winter Barn House
63. Pastel Beach Home
64. Family Beach House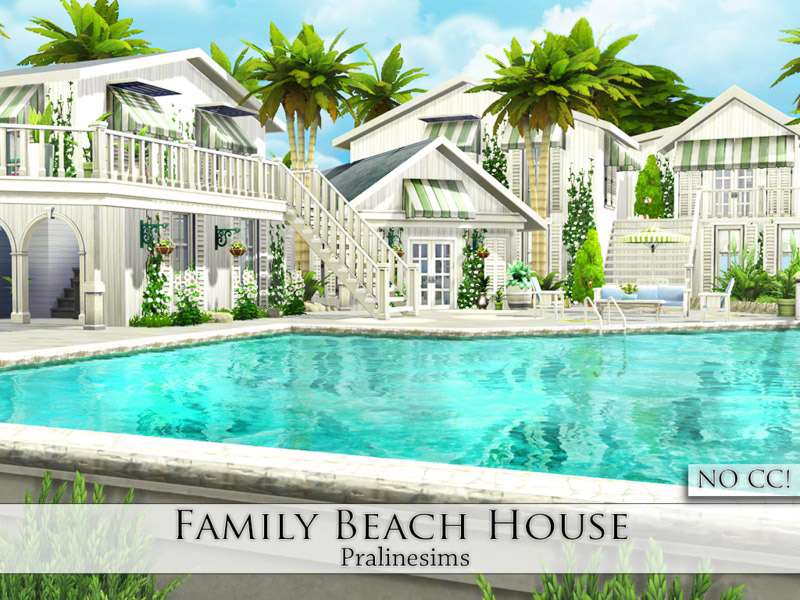 65. Modern Brick House
66. Contemporary Family House
67. Modern Paradise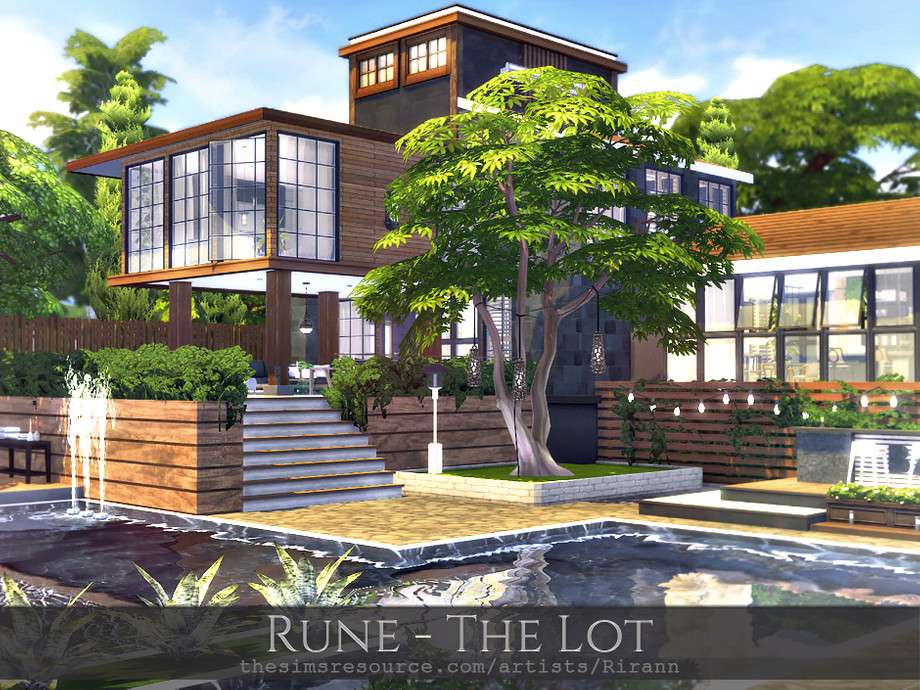 68. Japanese Luxury House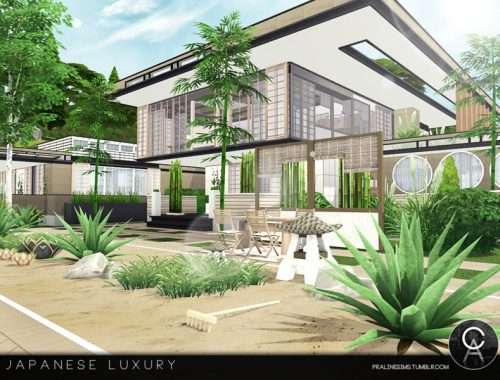 69. Fairytale Cottage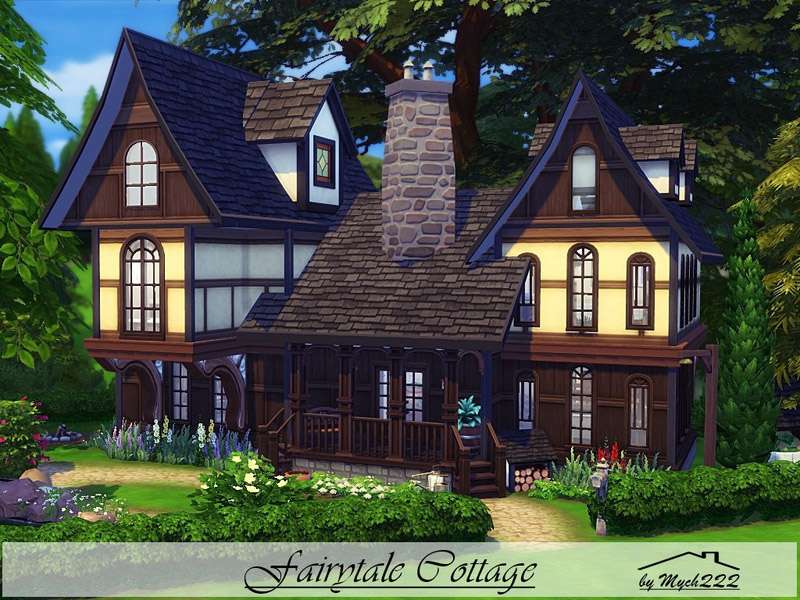 70. Luxury Eco Home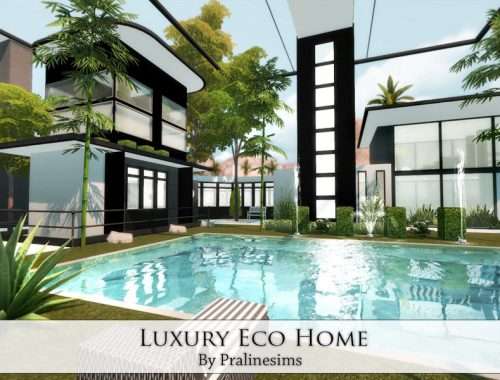 71. Winter Retreat House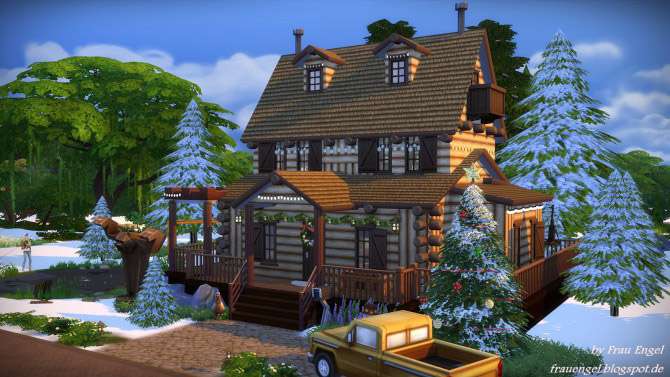 72. White Luxury Family Home
73. Summery Family Home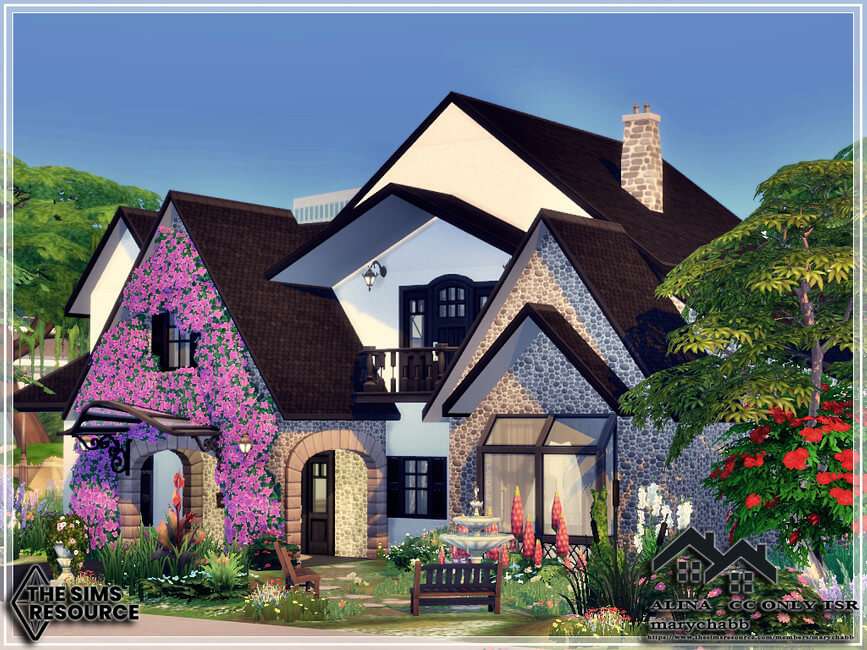 74. Paewa Modern Design
75. Modern Country Home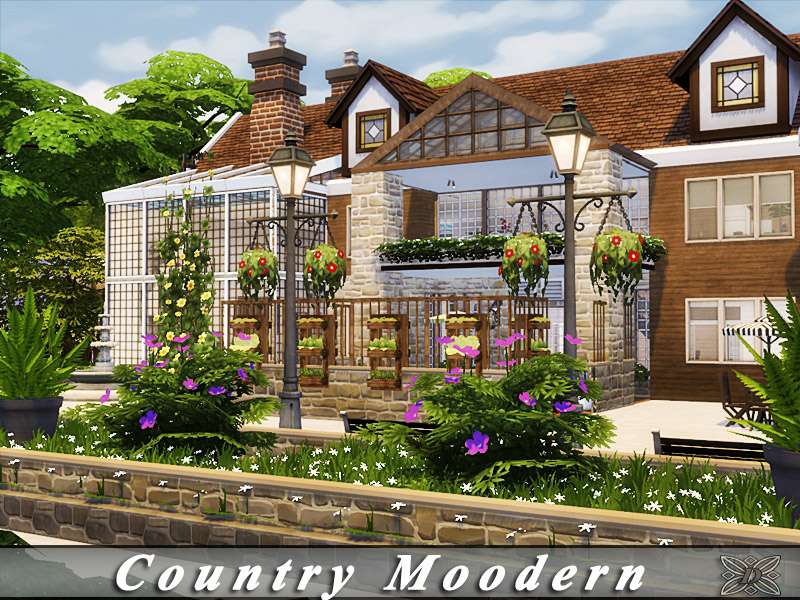 76. Autumnal Spanish Villa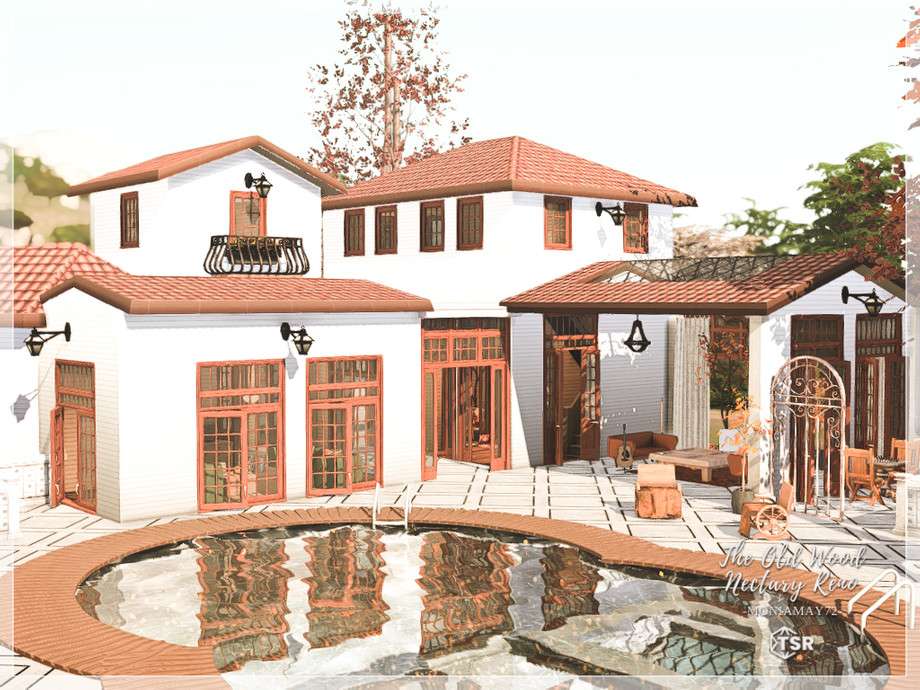 77. Big Modern Family House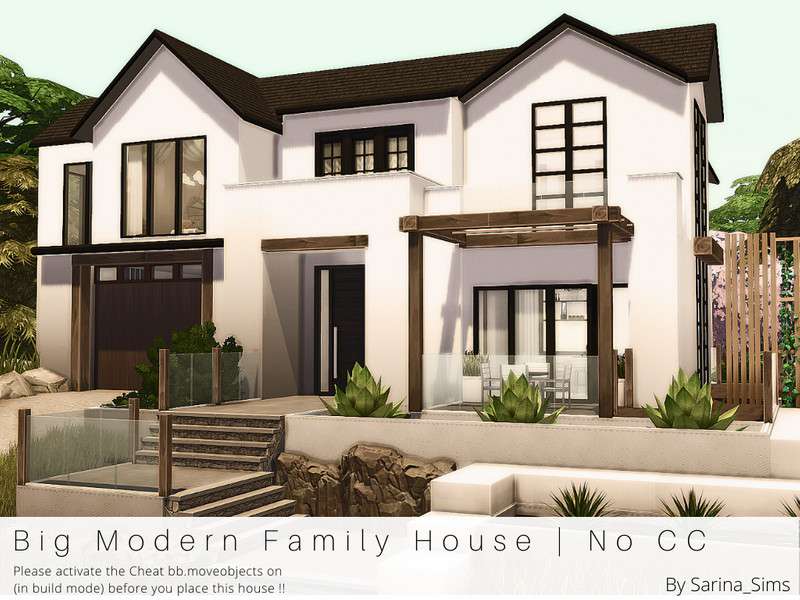 78. Spanish Finca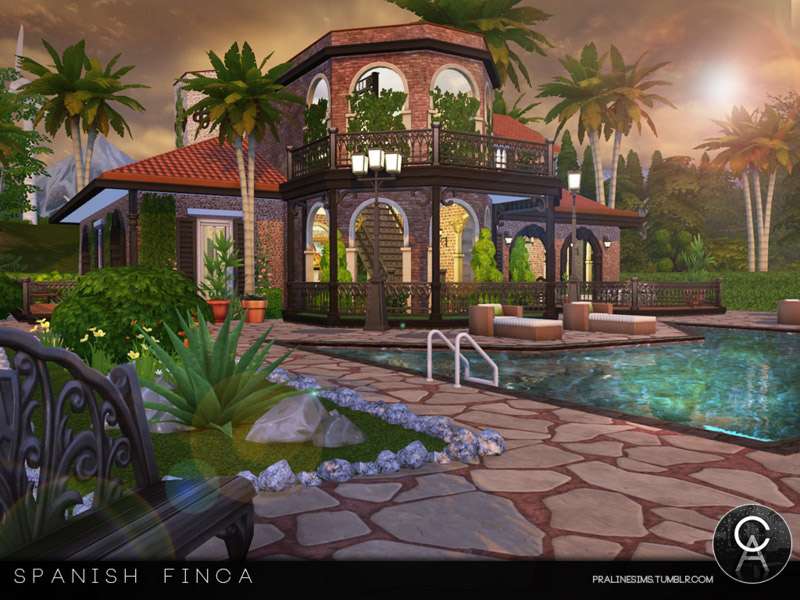 79. Tropical Beach Hut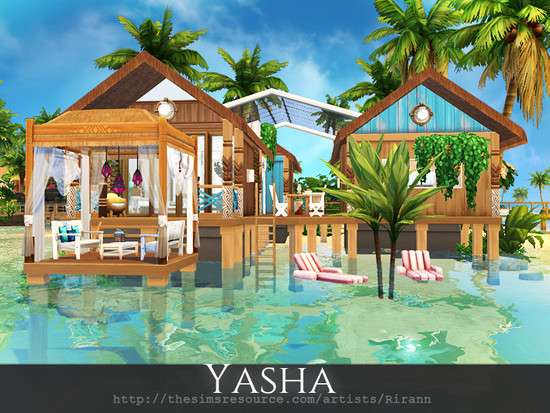 80. Modern Family Home Backyard
81. Mediterranean Villa
82. Large Cozy Family Home
83. Modern Mountain Glass House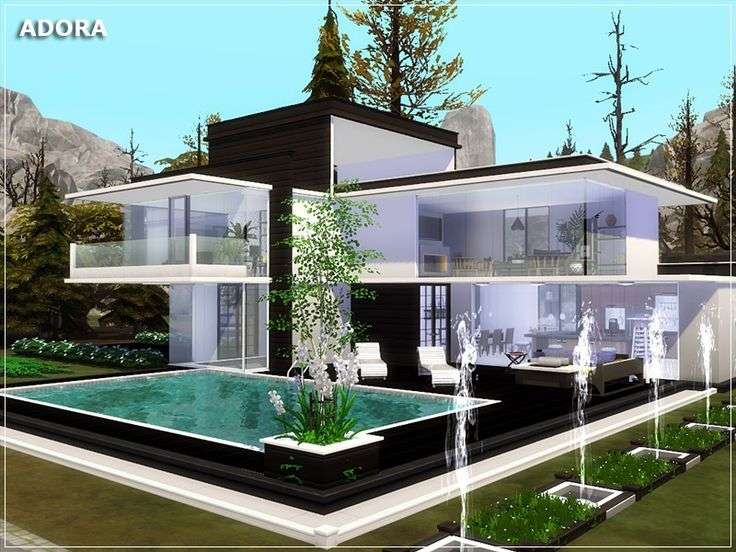 83. Rustic Boho House
85. Dream Village Cottage
86. Beach Paradise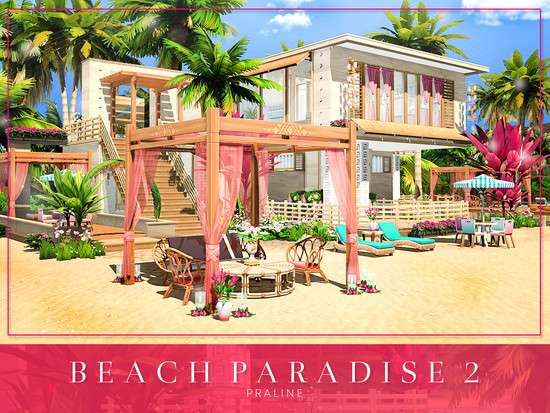 87. Studio Art Loft
88. Mid-Century Modern House
89. Fern Garden House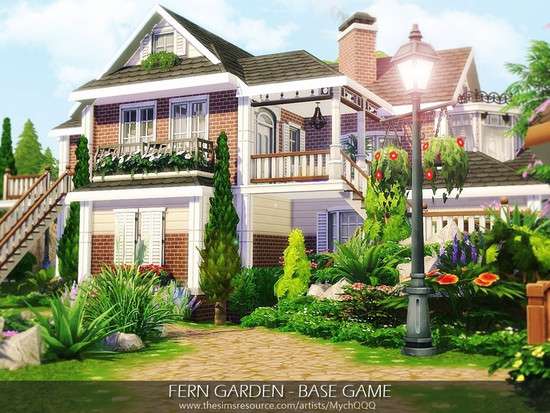 90. Ultra Modern House
91. Metarvee Modern Mansion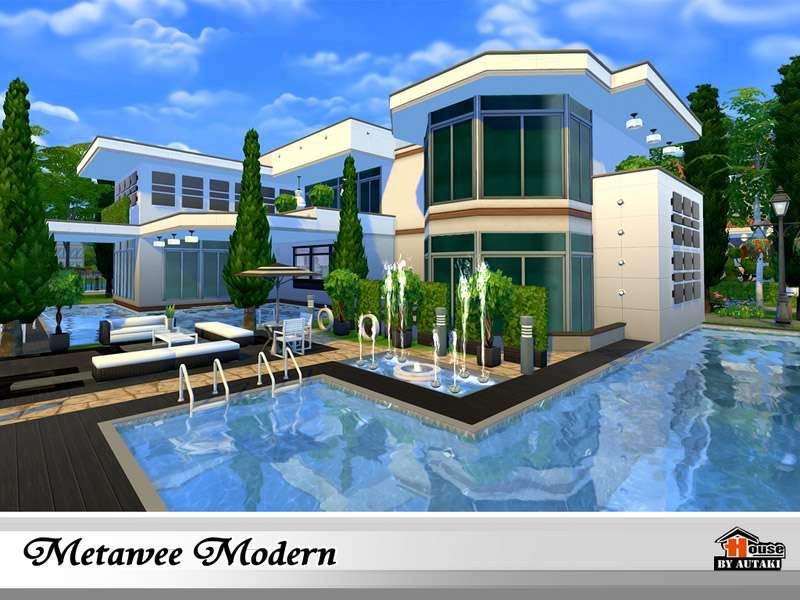 92. Tropical Wood Home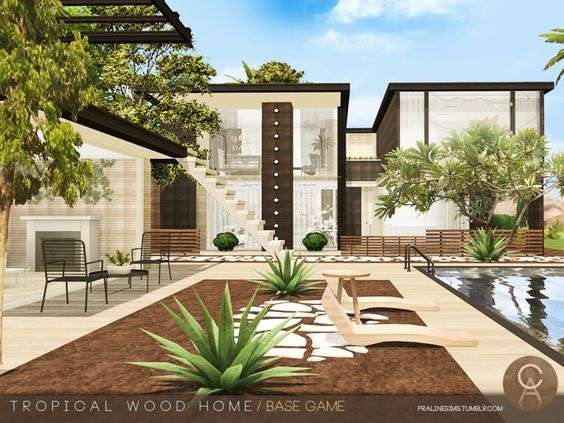 93. Ula Beach Cabin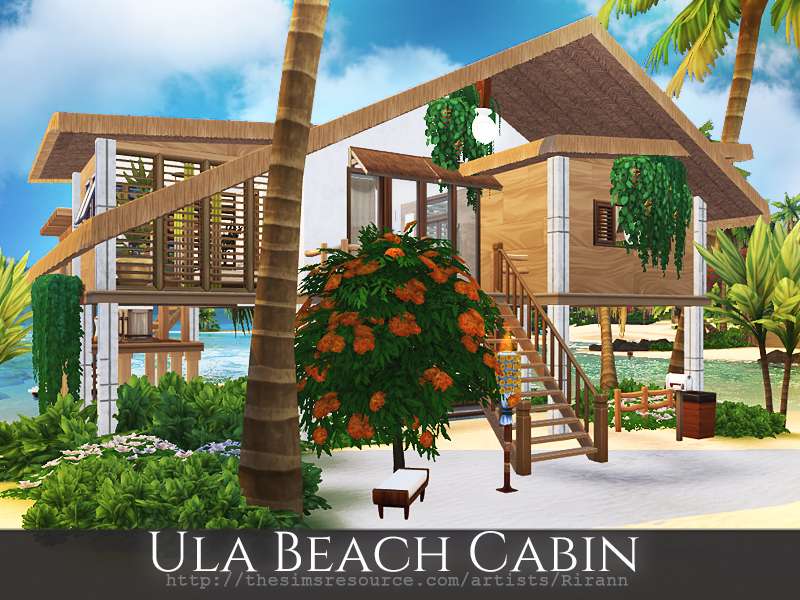 94. Abandoned House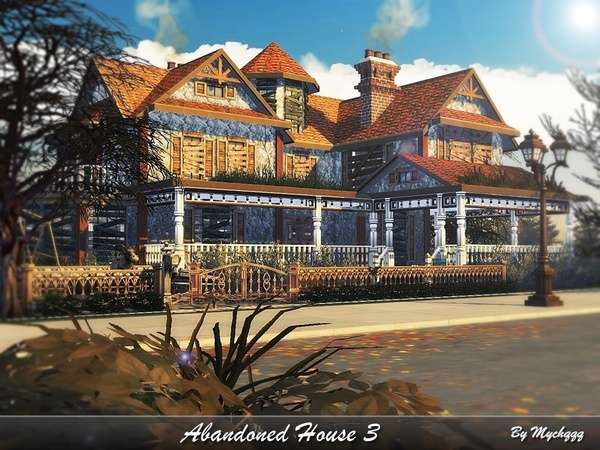 95. Autumn Brick Mansion
96. New York Urban Area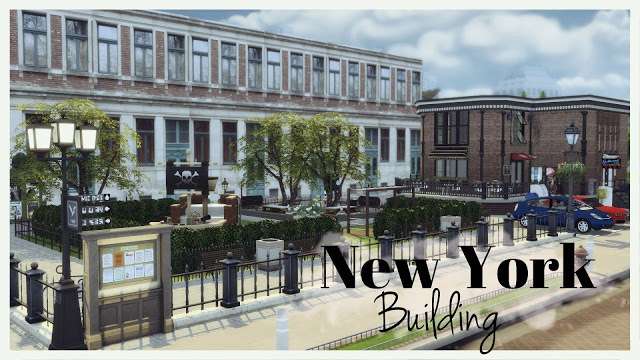 97. Vacation Paradise House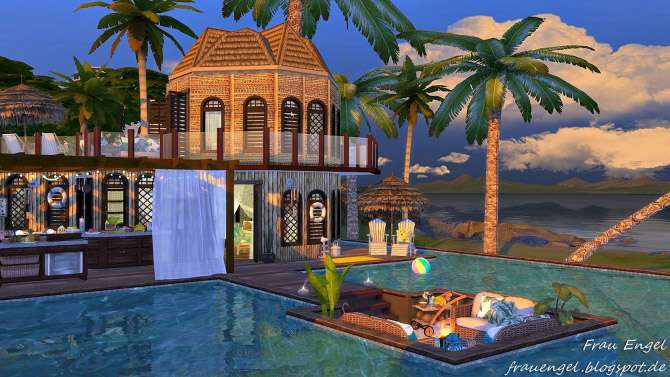 98. Cozy Autumn Home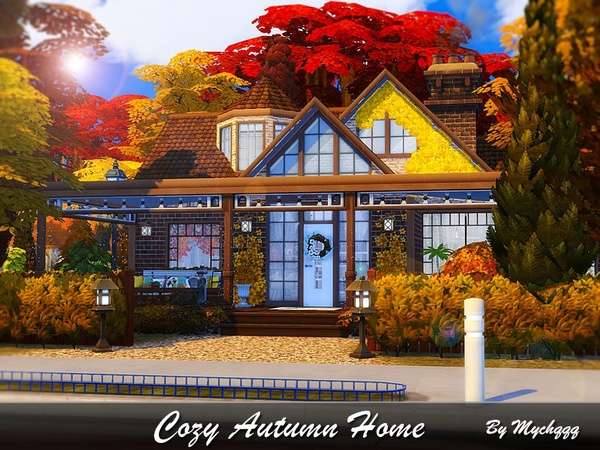 99. Wintery Family Home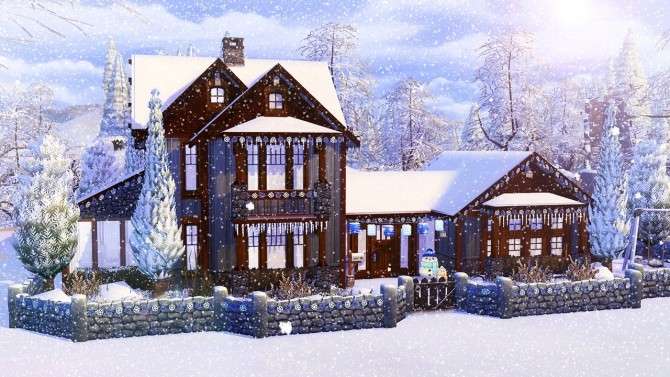 100. Celebrity Mansion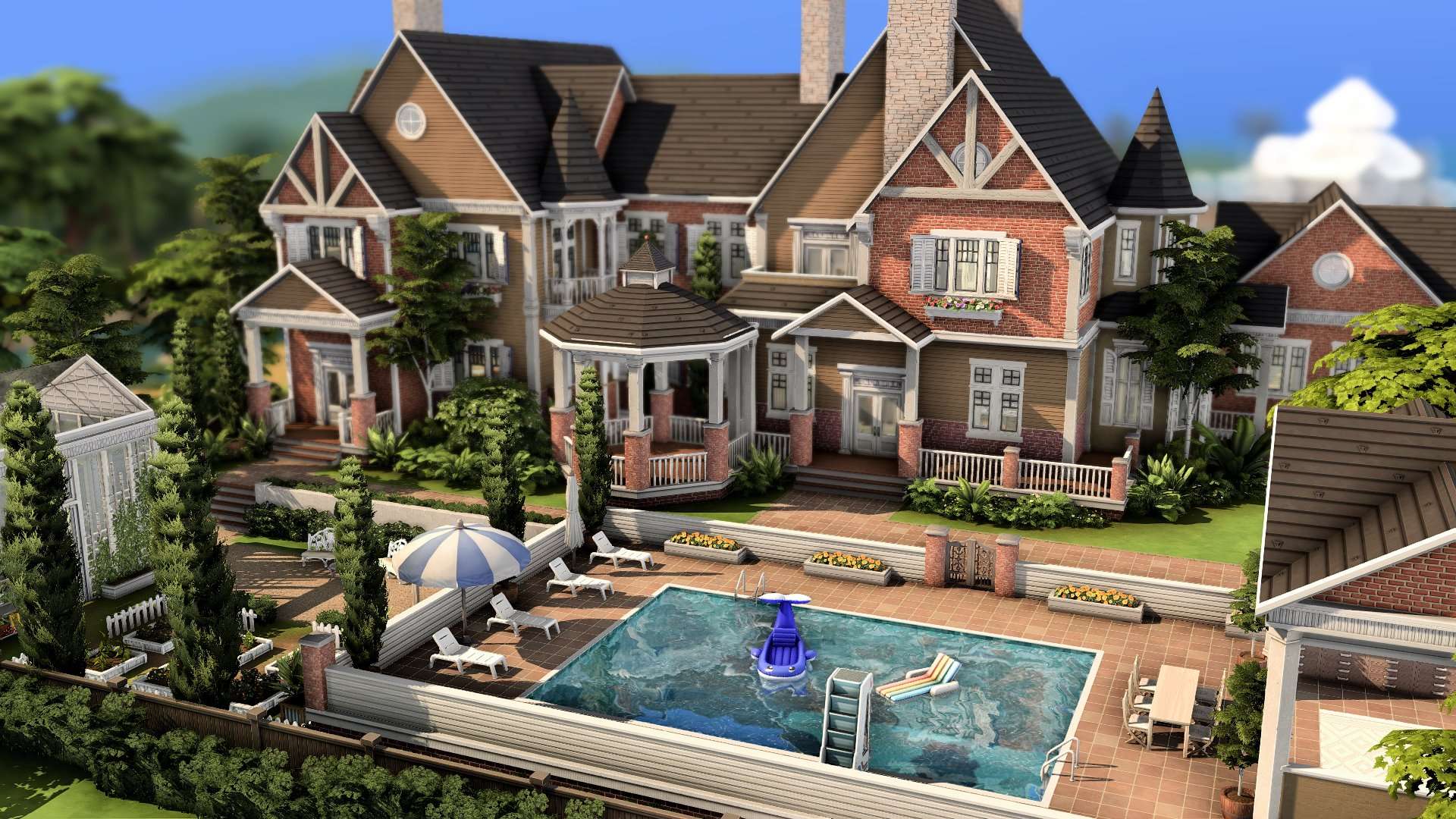 Did you find these 100 most realistic-looking Sims 4 houses inspiring?  You may also enjoy our article on: 100 Best Bloxburg House Builds
Frequently Asked Questions
Is Sims 4 now free?
The Sims 4 (base game) is now free for new players.
Is Sims 4 a girly game?
Absolutely not! The Sims 4 simply mirrors real life, so, any gender can enjoy it. For instance, girls may enjoy dressing up their sims in fancy clothes while boys may want to design houses and landscapes.
What are the must-have Sims 4 mods?
● MC Command Center: This is the most popular mod in Sims 4 as it allows you to control almost every aspect of your Sims' lives and even other NPC sims living in your neighborhood without cheats. Once installed, locating it in-game is simple.
● Meaning Stories: This mod is a combination of the emotional Inertia Mod and the Happiness Mod. With this mod, your sims will have realistic emotions and mood changes.
● UI Cheats Extension: By using this mod, you can utilize a variety of cheats by simply clicking on the user interface instead of inputting commands. It also activates the UI cheats extension. This saves you time and the need to remember the different cheat codes.
● Life Drama: Simple because the real world is indeed full of drama. This mod adds 11 different dramatic situations to make the game more life-like. For instance, it will cause sims to argue, a bride to run away from her wedding, and ex-friends to spill each other's secrets.
There are just a few mentions. There are so many mods to can make the game a lot more exciting for you. 
Where can I find the best Sims 4 custom content?
Here are some of  the best websites for Sims 4 custom content:
When is Sims 5 coming out?
According to the game's director Grant Rodiek, Sims 5 will launch in 2024 or 2025. There is no official date for the release yet.
How to add Sims 4 custom content to the game
To Install CC or Mods, take the following steps:
● Download the content of your choice (make sure it is from a reliable source)
● Unzip the file,  if it's a .rar or .zip file.
● Place the unzipped file in your mods file. Often found in
"[DRIVE LETTER]:\Users\[USER NAME]\Documents\Electronic Arts\The Sims 4\Mods."
or
"Documents/Electronic Arts/The Sims 4/Mods
If there is no mod folder in the file, you can simply make one, as long as it's in the same location.
● Start your Game
● Go to settings, and in the "game options" tab, tick "enable cc content and mod".
● Restart the game, and all your new content will be added to it.
ENJOY GAMING!!
You may also enjoy our article on: How to Earn Skins in CSGO