The Best Interior Design Games Right Now
There are so many interior decorating games available to play today. Whether you are a child at heart or not, there is nothing more fun than playing a game that relates to something you are passionate about. Interior design games are the best ways to showcase your creativity and style. This way, you'll have all the time to enjoy your favorite games.
Here, we've compiled the best interior design games that are sure to unleash your inner interior decorator. These addictive interior design games will not only whizz by time, but they will also help hone your decorating instincts and help improve your interior designing skills. So, relax and have fun!
The Sims 4
The Sims 4 is one of my favorite games ever! If you have never played The Sims game, then I can't possibly explain how much fun you are missing out on. In this game, you can create your virtual avatars, families, suburban and metropolitan real estate like buildings, make interactions with friends and foes, and whatnot. It takes you to a whole new amazing world where you are in control of a lot of things.
The best part of this game is that you can build houses from start to finish and decorate every single room to your preference. There is also an online community where you explore the creativity of other players as well. If you love interior design, home furnishings, architectural projects, and gaming in general, you'll adore this game!
The Sims 4 game is not available on mobile phones, you'll need a PC, Xbox, or PS4 for it- one of the major drawbacks is that it is quite expensive.
Visualizer: Nynaeve Design
Redecor
Redecor is quite new, but the concept is amazing. It can be quite addictive as well- got me hooked on the first try!  This game focuses on home decorating. Redecor allows you to express your creativity and improve your design skills in the most fun way. It features daily design challenges you can participate in, along with several other players.
This game lets you decorate incredible photo-realistic spaces with various design styles. Learn about different interior design styles, and how to mix-match colors and patterns, textures, and art displays. After every challenge, the community will vote for their favorite design, and you will be given a chance to vote as well. The challenges are not difficult to win as the game splits all players into groups of ten. So, let your creative juice flow!
Redecor can be played on your mobile devices and it is available for download on PlayStore and AppStore for free.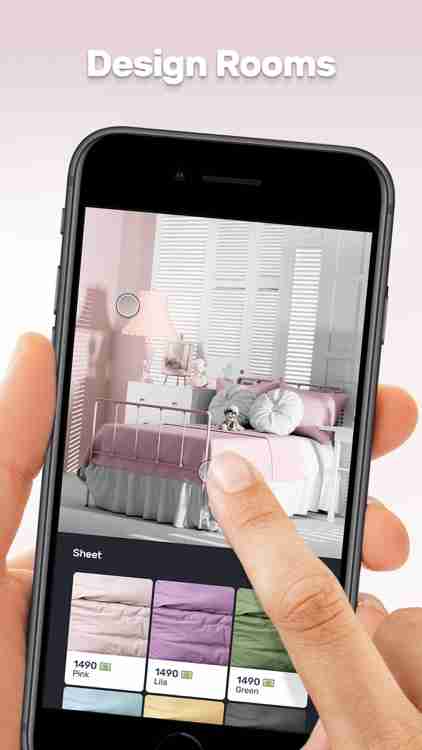 Design Home: House Renovation
Do you want to know what it feels like to live the life of an interior decorator? This game is a perfect creative hobby to engage in if you can't get enough of home designs. This top-rated, fun, and relaxing game allows you to design amazing interiors using real furniture (you write that right) from top high-end furniture and decor brands like Cynthia Rowley, Article, West Elm, DWR, Brownstone, Lexington, West Elm, DWR, Badgley Mischka, and many more.
Brush up your decorating skills by partaking in daily design challenges. Get inspired as you decorate bedrooms, bathrooms, living rooms, dining rooms, outdoor areas, and more.
Design Home can be played on your mobile devices and it is available for download on PlayStore and AppStore for free.
Enjoying this article? Here are the top 5 home Interior design and decorating apps we think you'll love.
Homecraft – Home Design Game
This game might be perfect for you if you've ever wanted to know how it feels to be an interior designer and have your own interior design studio. In Homecraft, you are required to design your client's home and do your best to satisfy them. What's there not to love about this game? Become the master home crafter of the world while staying true to your interior designer intuition.
Homecraft features unique homes and clients, hundreds of different home decor items, and many more. This game will brush up your interior decorating skills, but also, it can be quite addictive.
Homecraft can be played on your mobile devices and it is available for download on PlayStore and AppStore for free.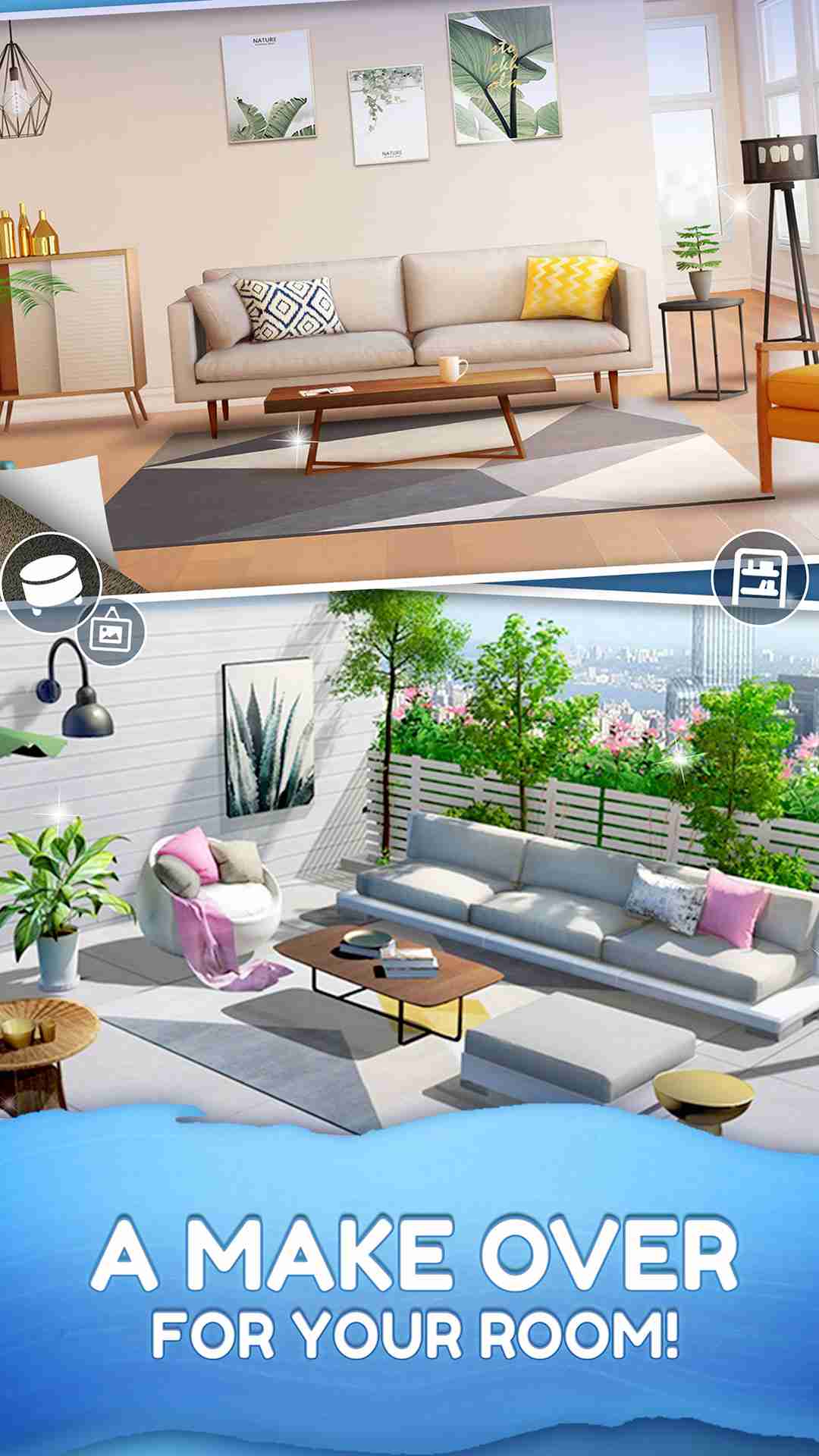 My Home Design Story
Unleash your inner interior decorator with My Home Design Story. Not only do you get a decorate homes and gardens, but you get to be in a story as well. This game features a New York love story, following a single mom Donna, who is caught in a love triangle with two men. Your job? Help her make the right choices in her personal and career life.
Let your creative juice flow with endless home design choices in every property. Decorate and renovate living rooms, bedrooms, kitchens, and other spaces with any design of your preference. They are hundreds of interior decorating items to make each task easier. So, why not download it now and start decorating?
My Home Design Story can be played on your mobile devices and it is available for download on PlayStore and AppStore for free.