100 Best Bloxburg House Builds (With Photos)
We have curated the 100 best Bloxburg house builds that we could find. We hope that these Bloxburg house ideas can inspire your next builds!
Coeptus released Bloxburg on November 4th, 2014, as a video game. This captivating game now has more than 124 million views and more than one million likes—  making it one of the most popular games in the world since its release. To play, you must fork out 25 Robux (one-time purchase and 0.99 USD equivalent). Even so, it's well worth it!
To begin, you have the option of playing in the village or the town, and you may do it at any time. Each of the gaming servers may hold between 12 and 15 people.
There is a vast world out there, and there are many various occupations you may do to get money there. There are two primary goals: building houses and making money (Bloblux). It is possible to have a great time and escape reality with Welcome to Bloxburg, a role-playing video game.
ROBUX and Premium Game may be used to purchase Blockbux, which can only be acquired by playing for five days in a row.
In relation to employment. You may choose modern Bloxburg houses from these different options, each giving an additional amount of cash. A specified number of tasks must be completed to complete the work. To be paid, you must complete your shift, and then you will be paid.
Helping Glen clean up the city's graffiti and rubbish is one of the most requested chores. Having a cleaning job is the best way to do this. Even though it's not the most fun job globally, it's one of the best-paying occupations in the world. The Bloxburg community has made it easy to get the design ideas for your Bloxburg house builds.
Now that we've covered the basics of the game, let's get started to share some clever and realistic Bloxburg house builds that will inspire you.
Read till the end for Bloxburg house-building tips and incredible speed-build recommendations on YouTube! 
1. Modern Laminated Timber House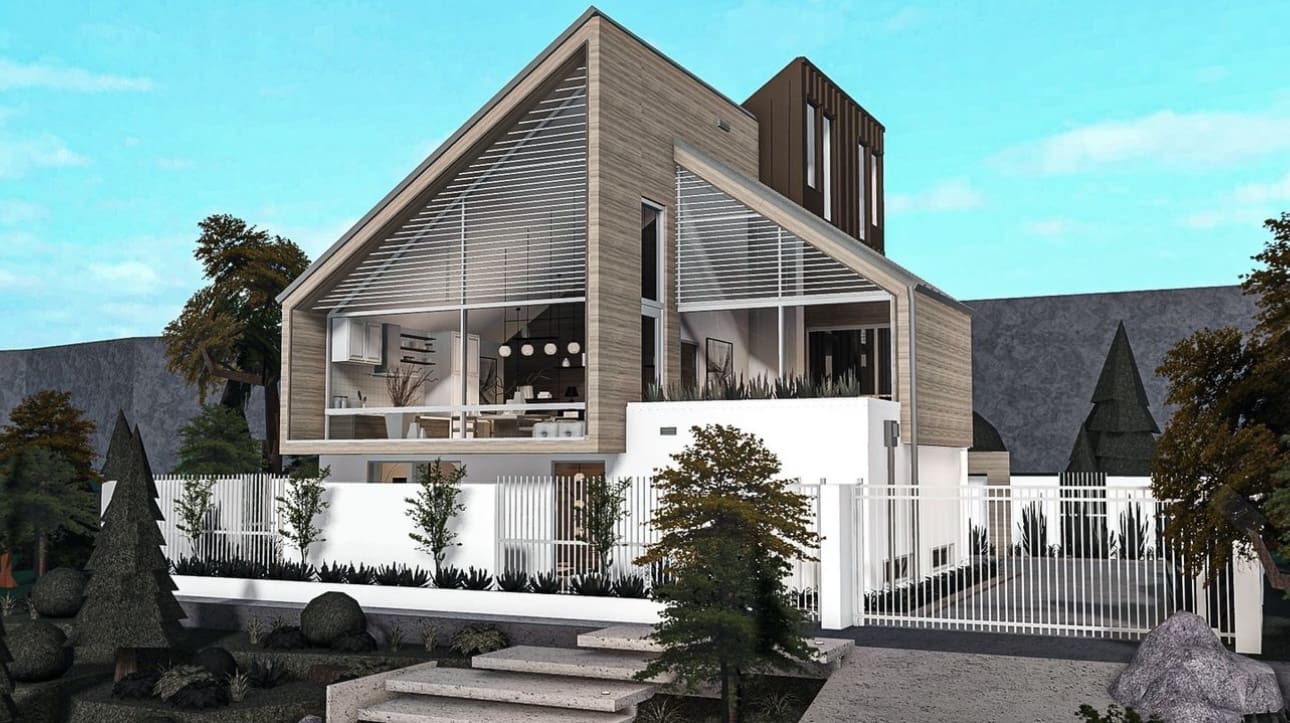 2. Cottagecore House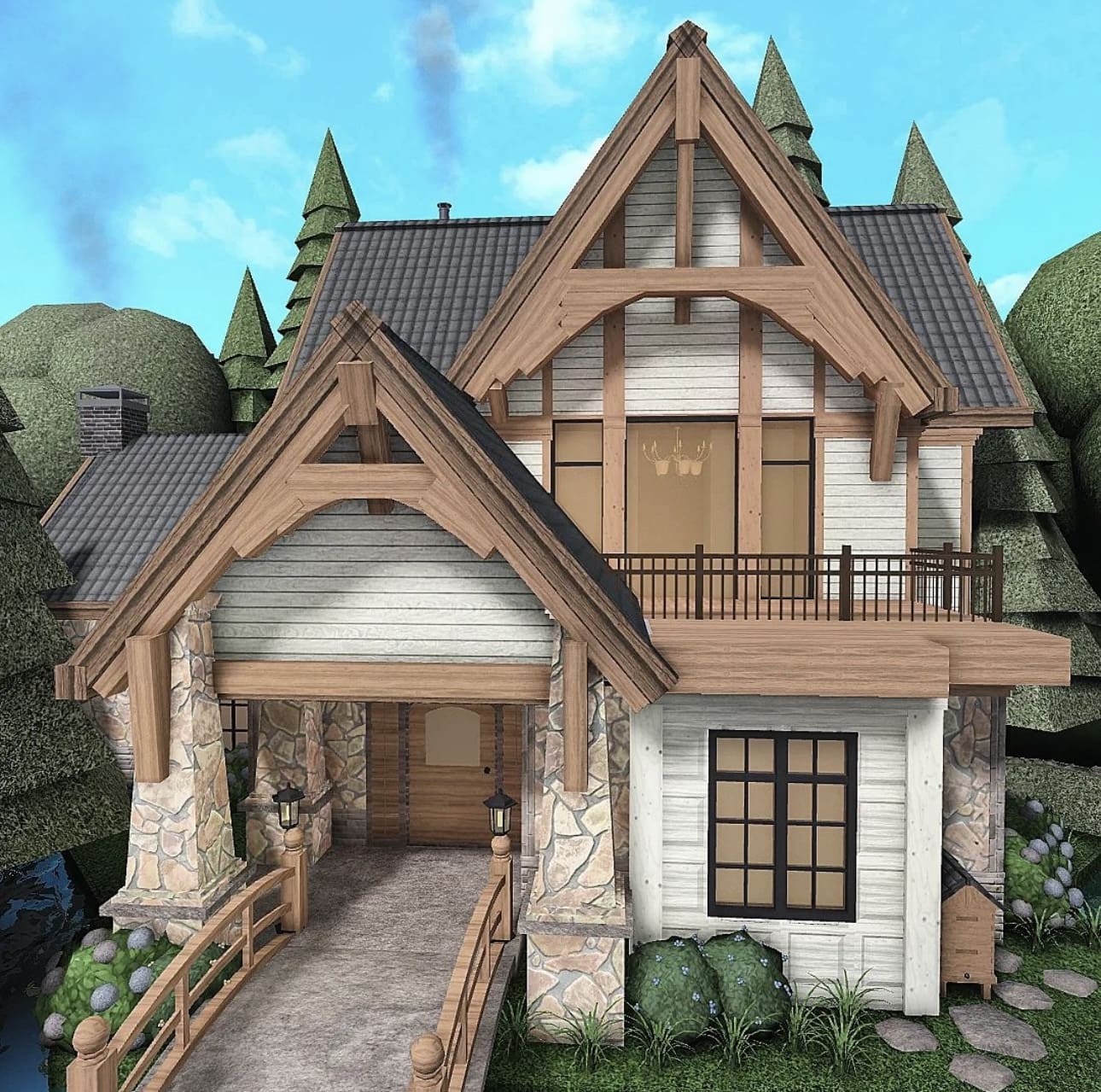 3. Biophilic Bloxburg House Builds
4. Colonial Mansion Backyard

5. Detailed Farmhouse
6. New England Victoria Home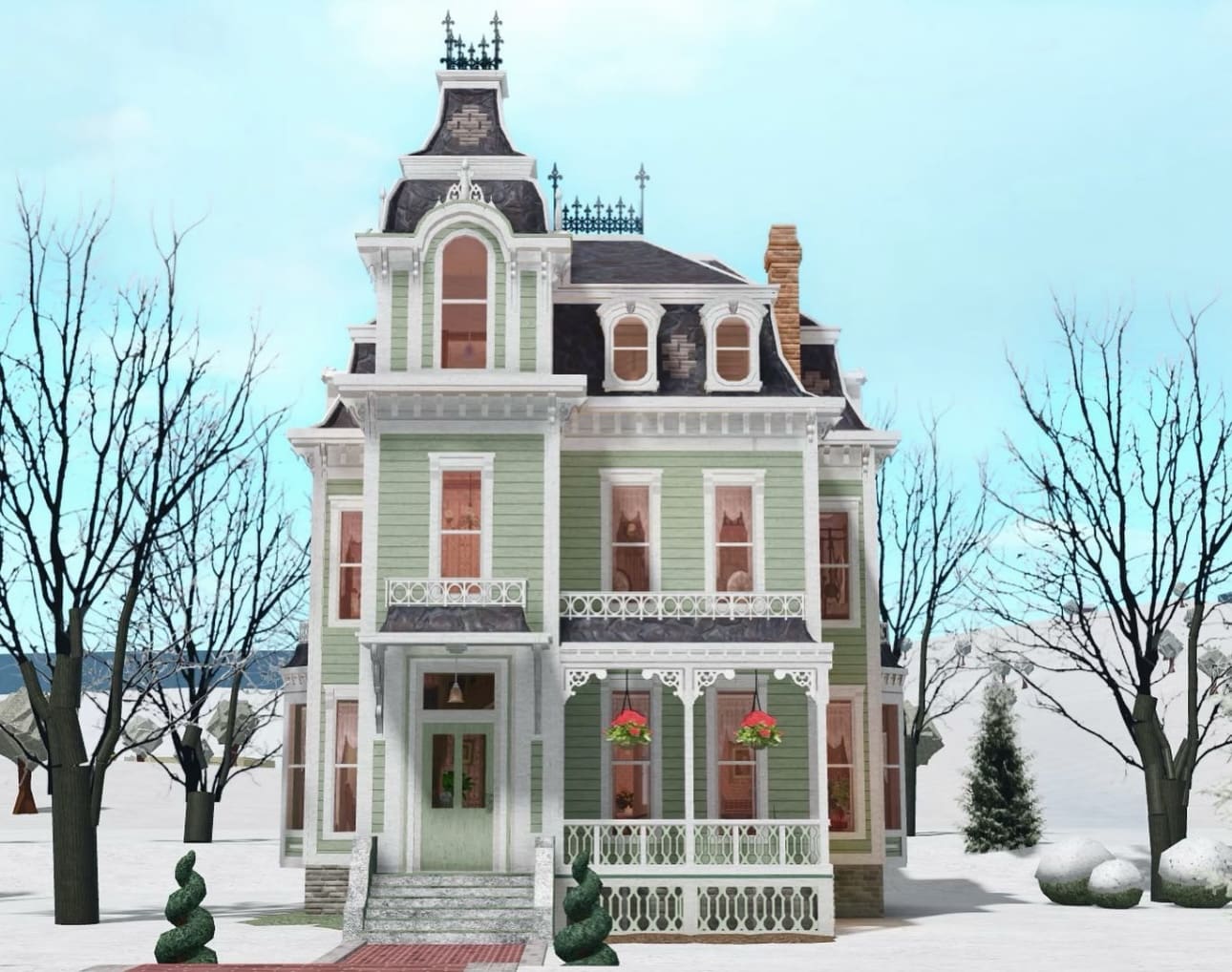 7. Modern Black House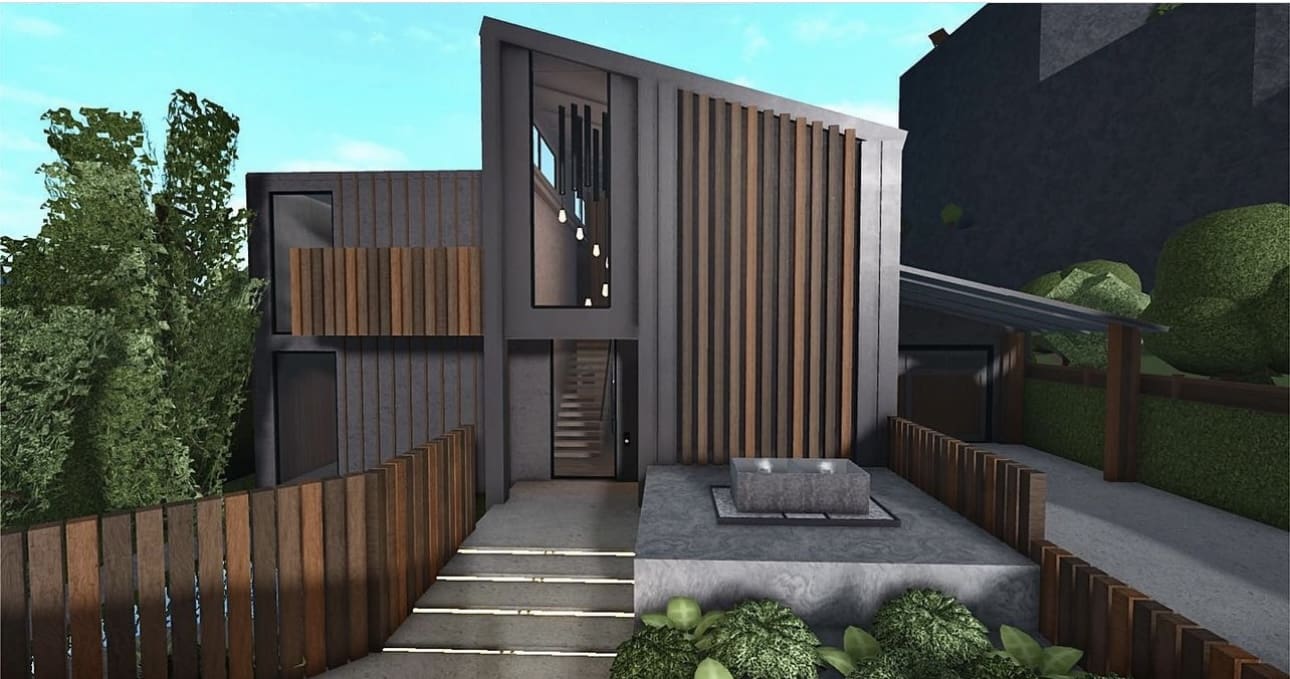 8. Village Cottage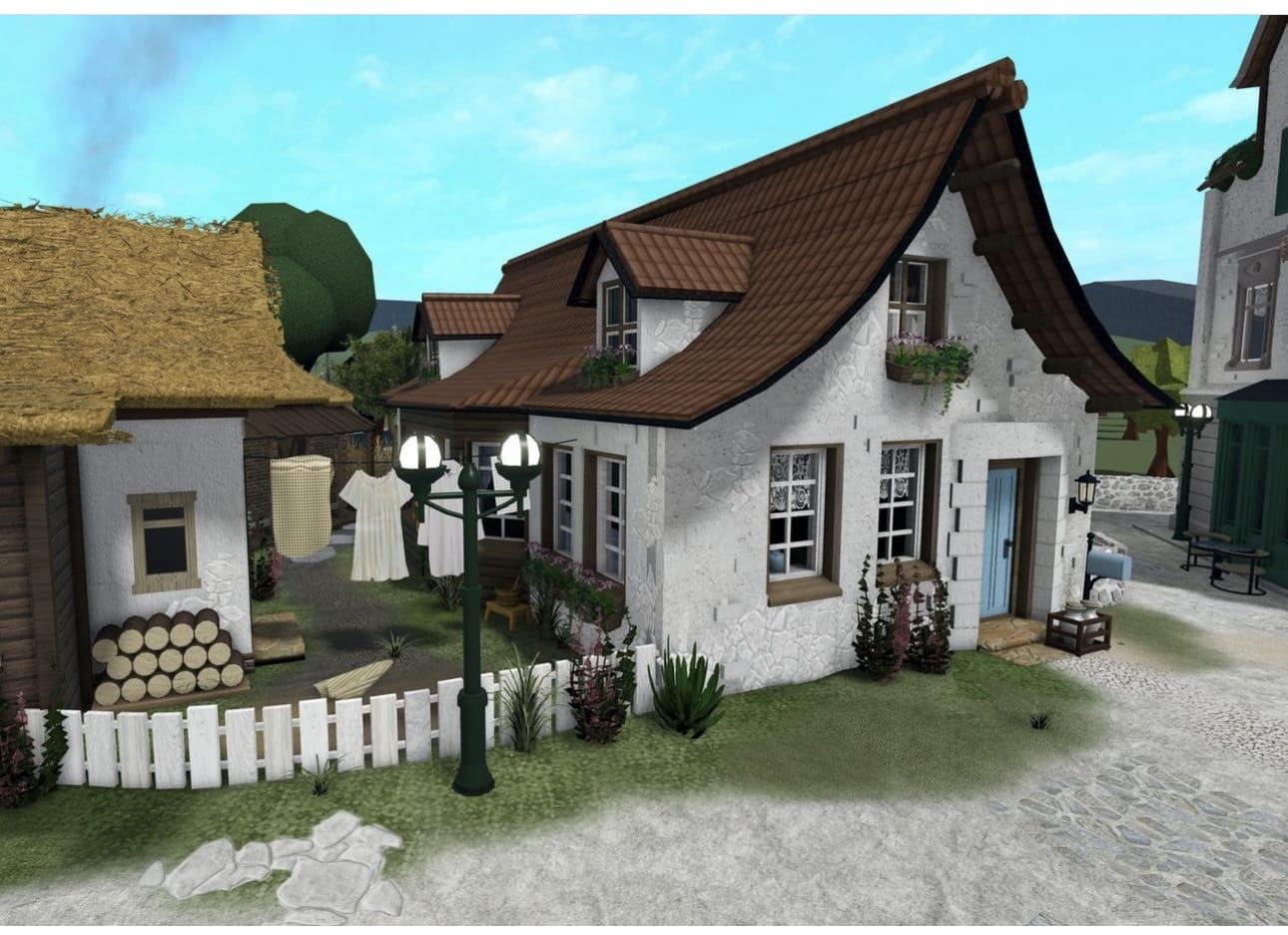 9. Modern Country-Side House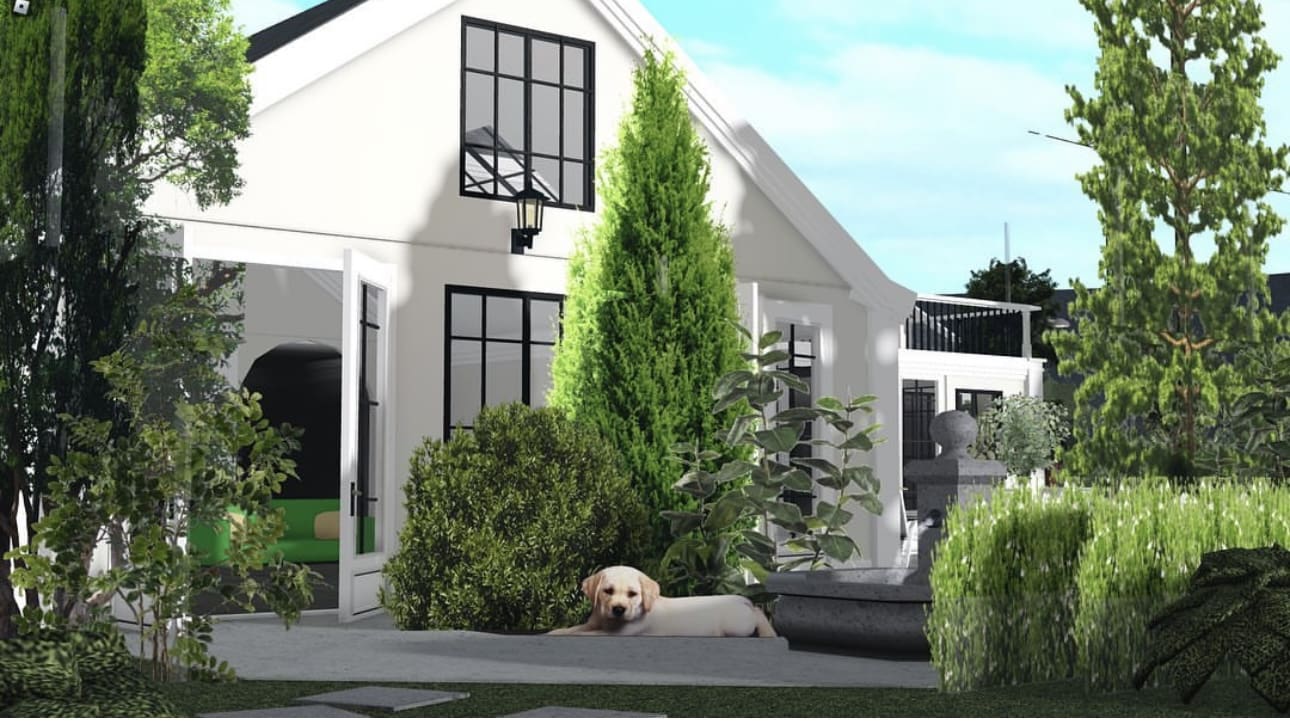 10. Tiny Bloxburg House Builds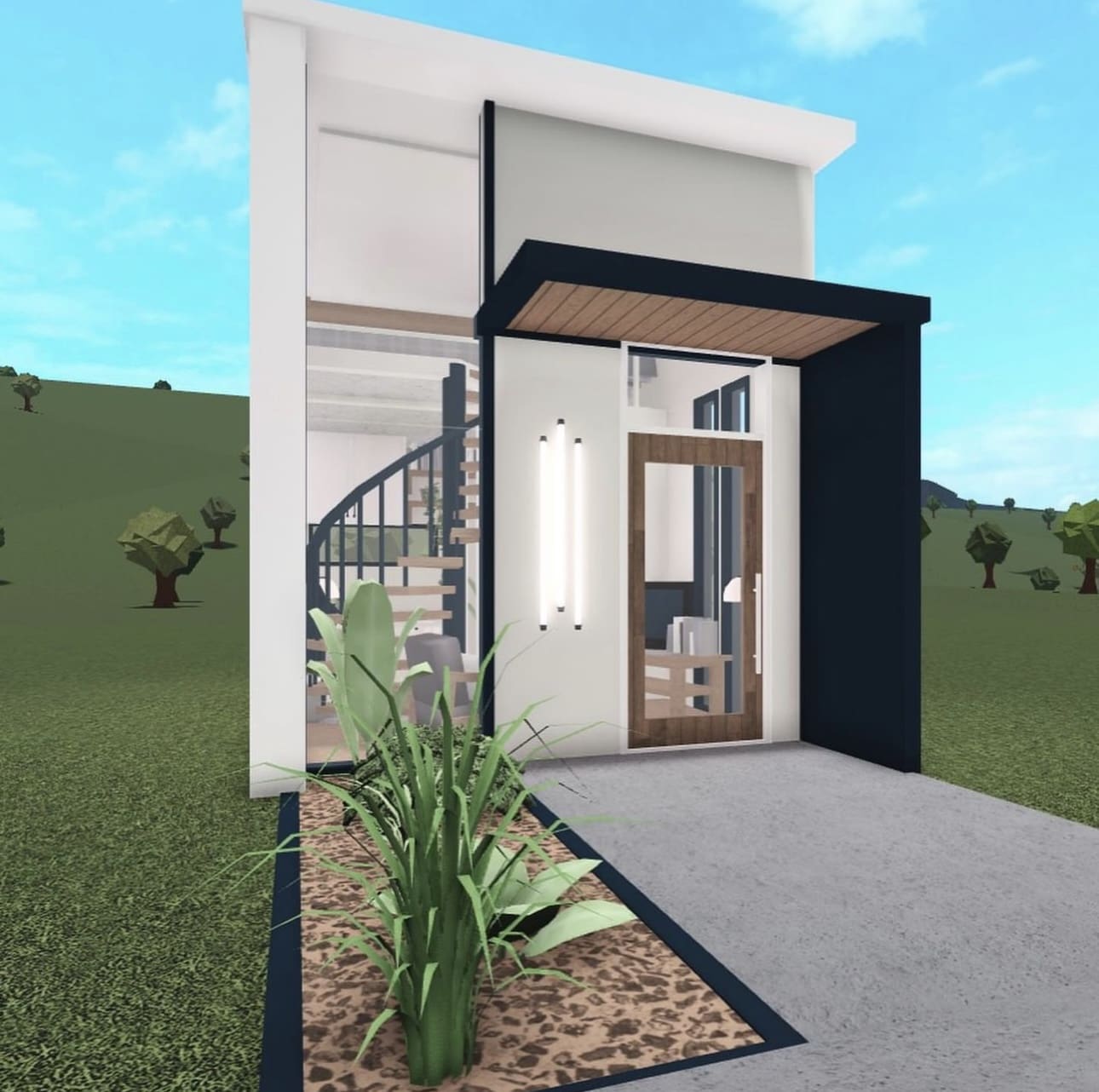 11. Mediterranean Villa
12. Modern Japanese Duplex House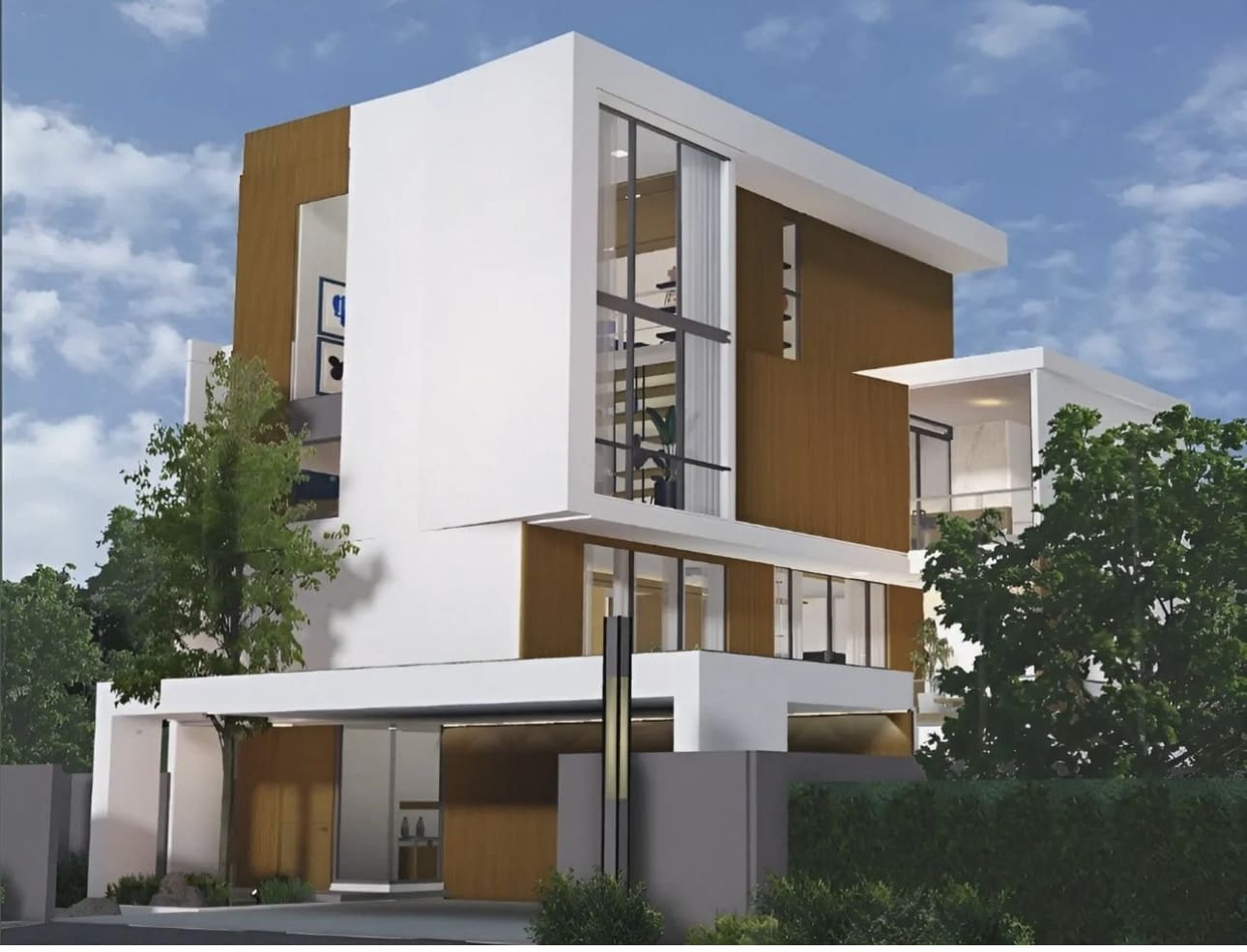 13. Georgian Colonial House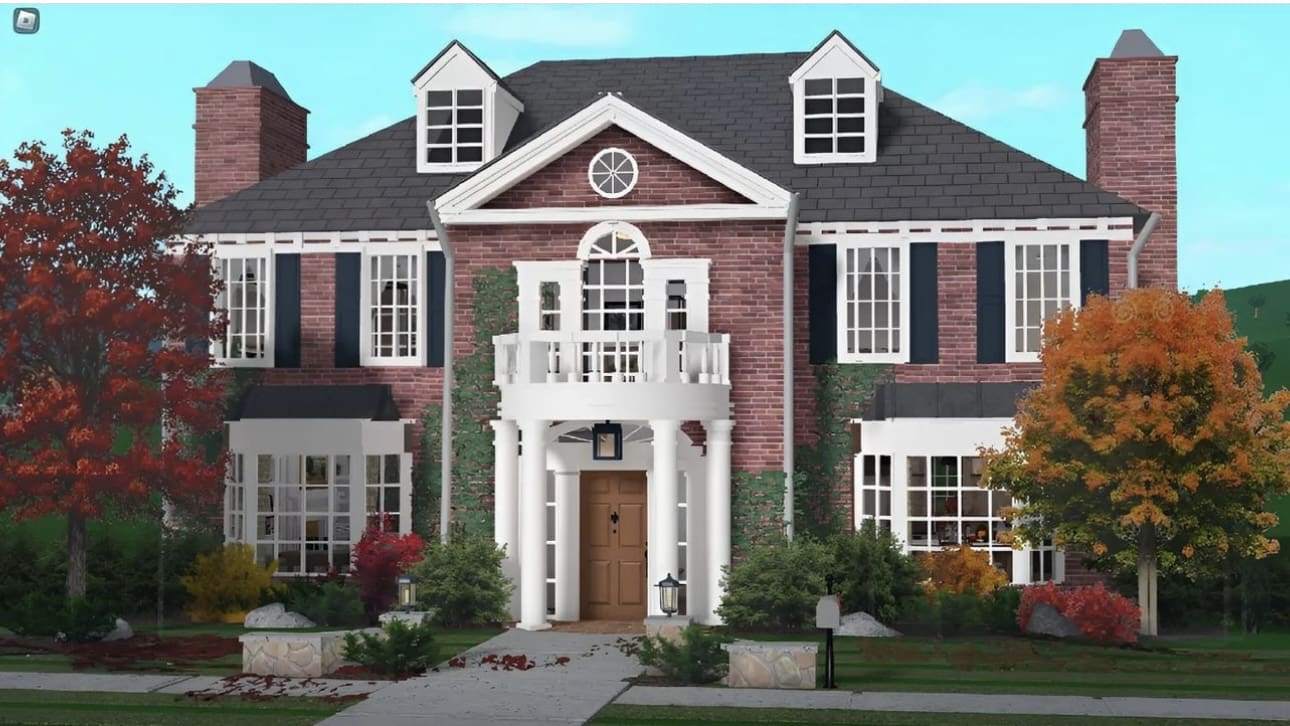 14. Barndominium Coastal Bay House

15. Traditional Farmhouse

16. Modern Farmhouse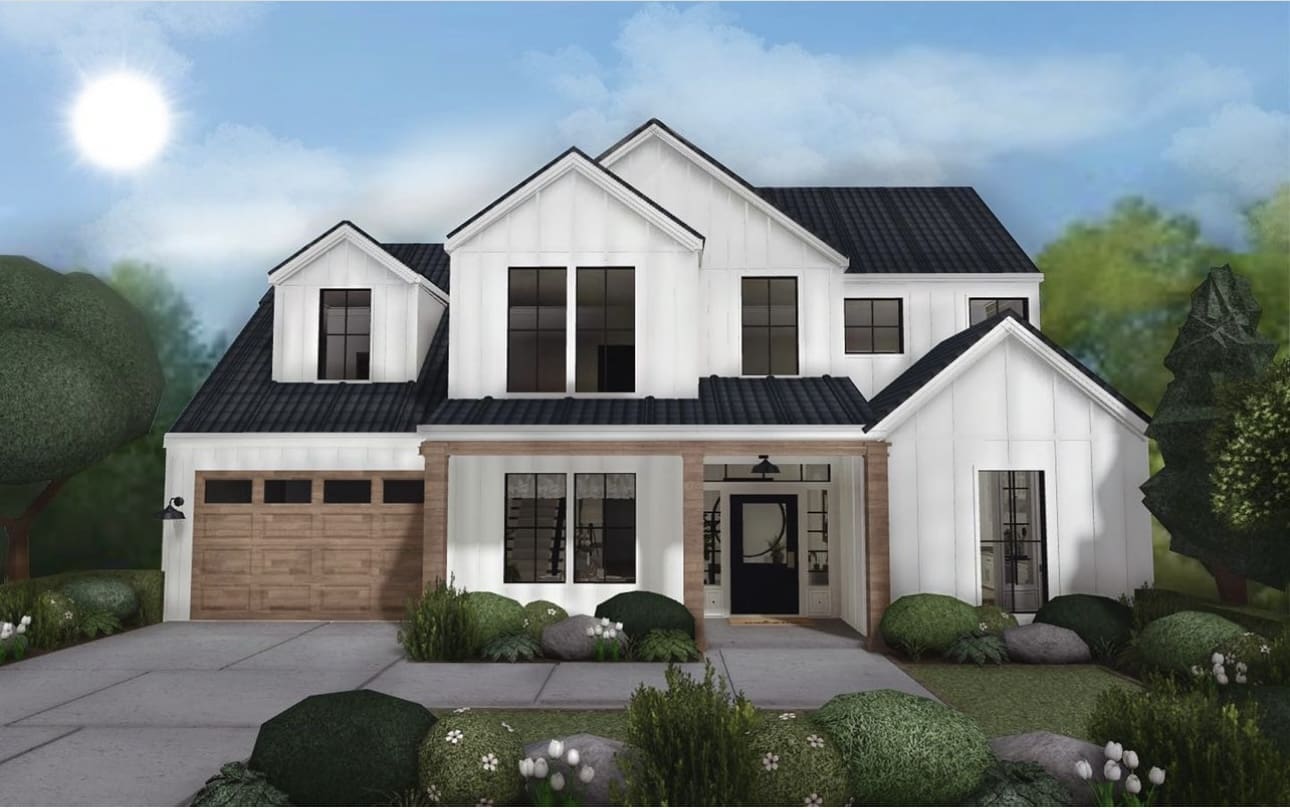 17. Coastal Farmhouse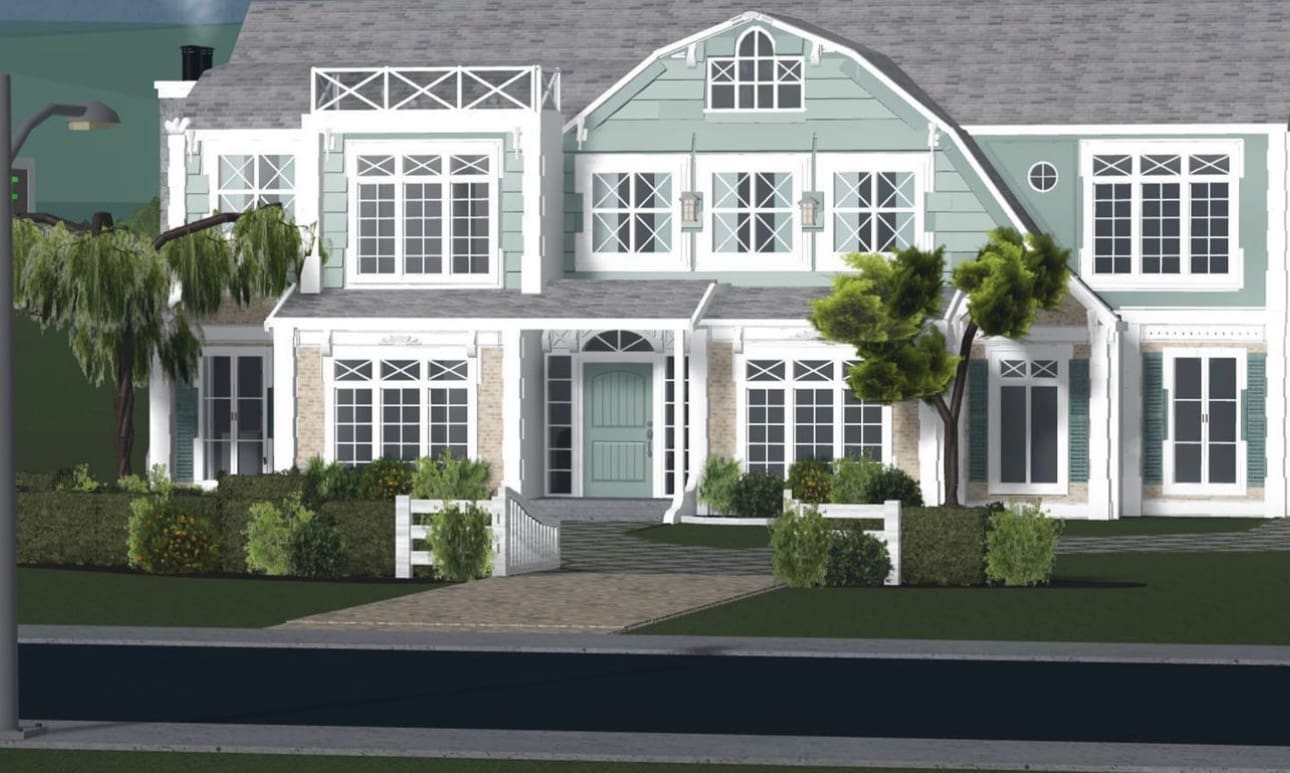 18. Contemporary Chic House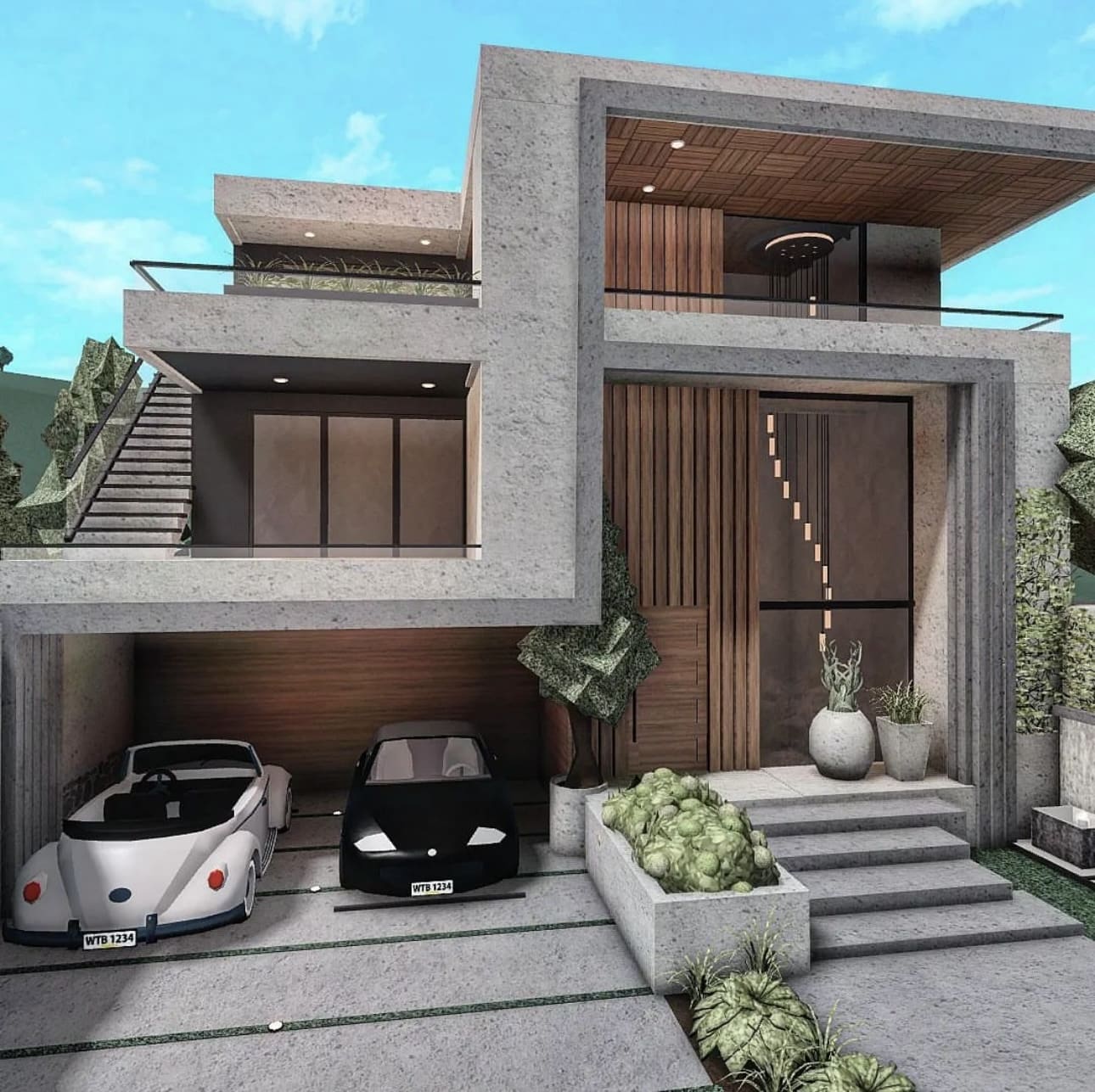 19. Modern Tropical House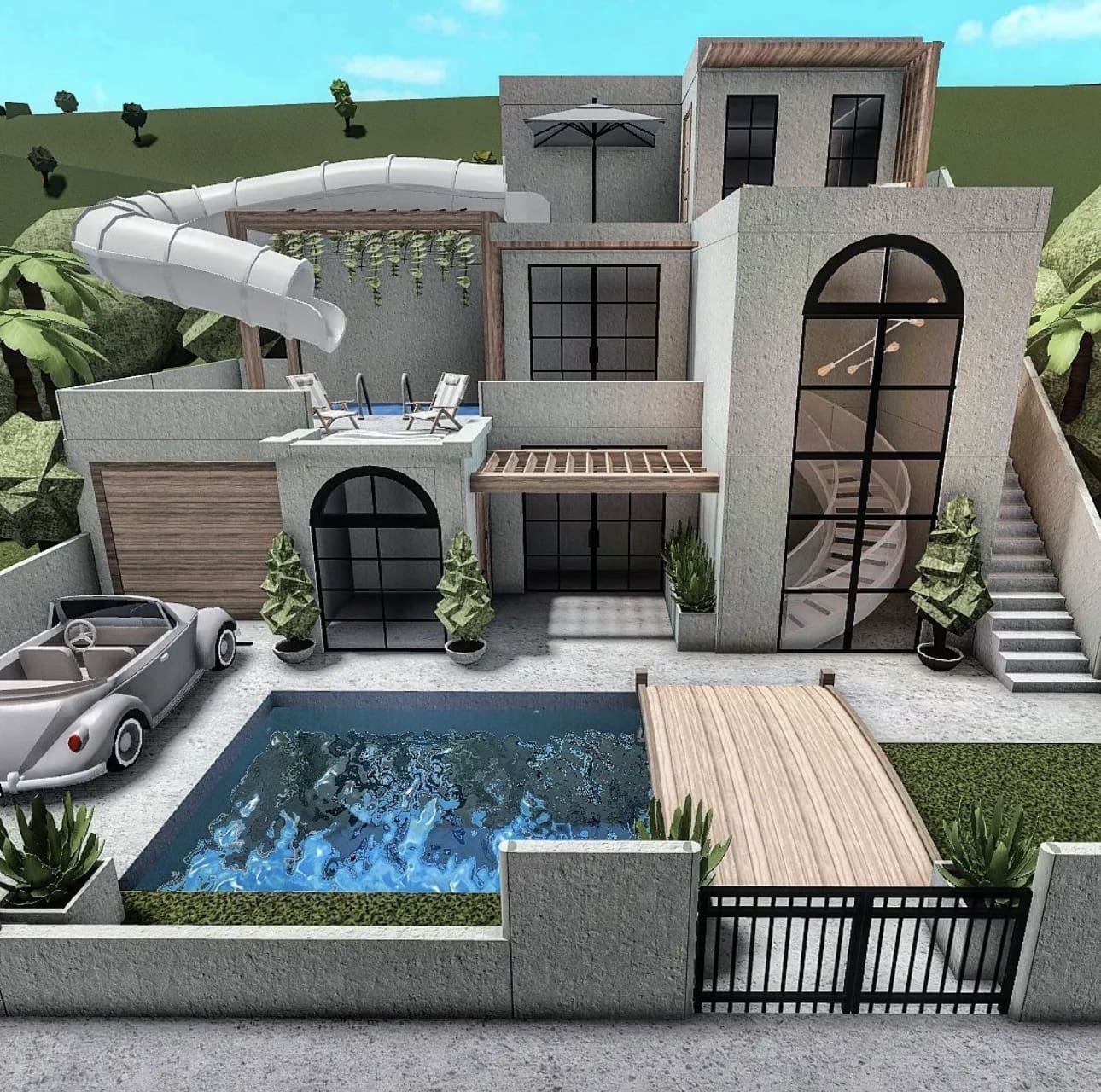 20. Contemporary Grey House
21. Lake-Side Bloxburg House Builds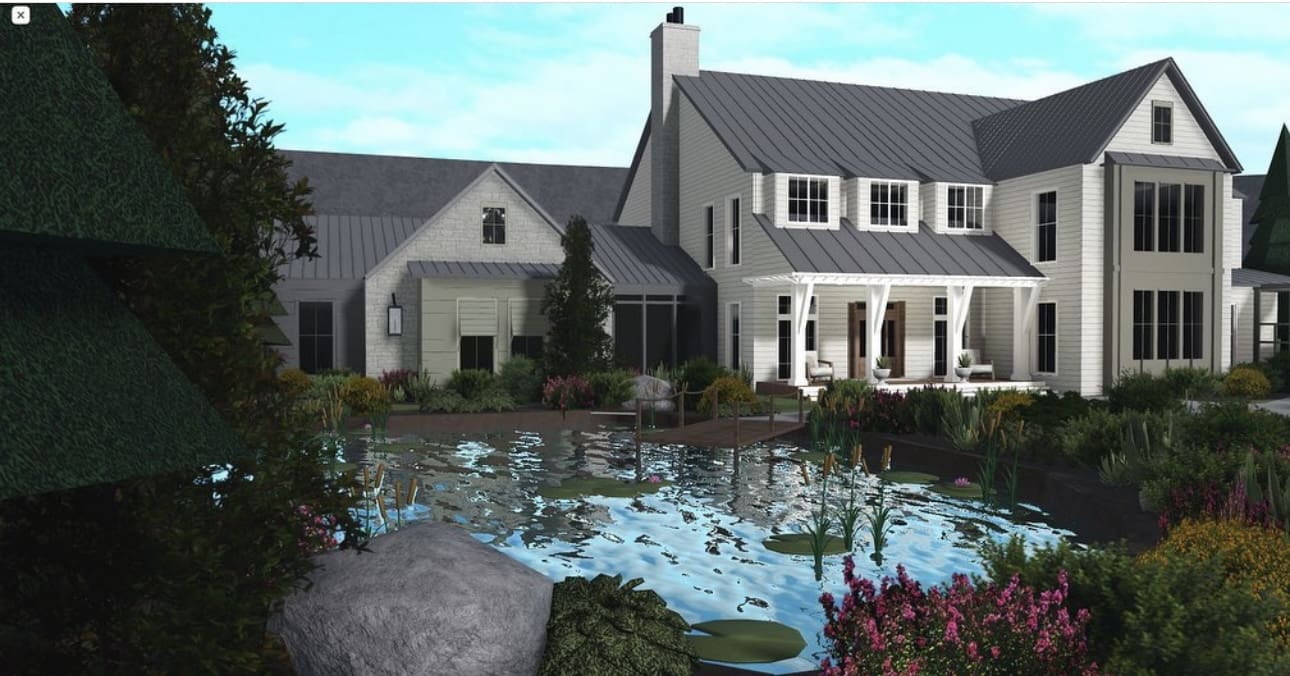 23. Small House Backyard Pool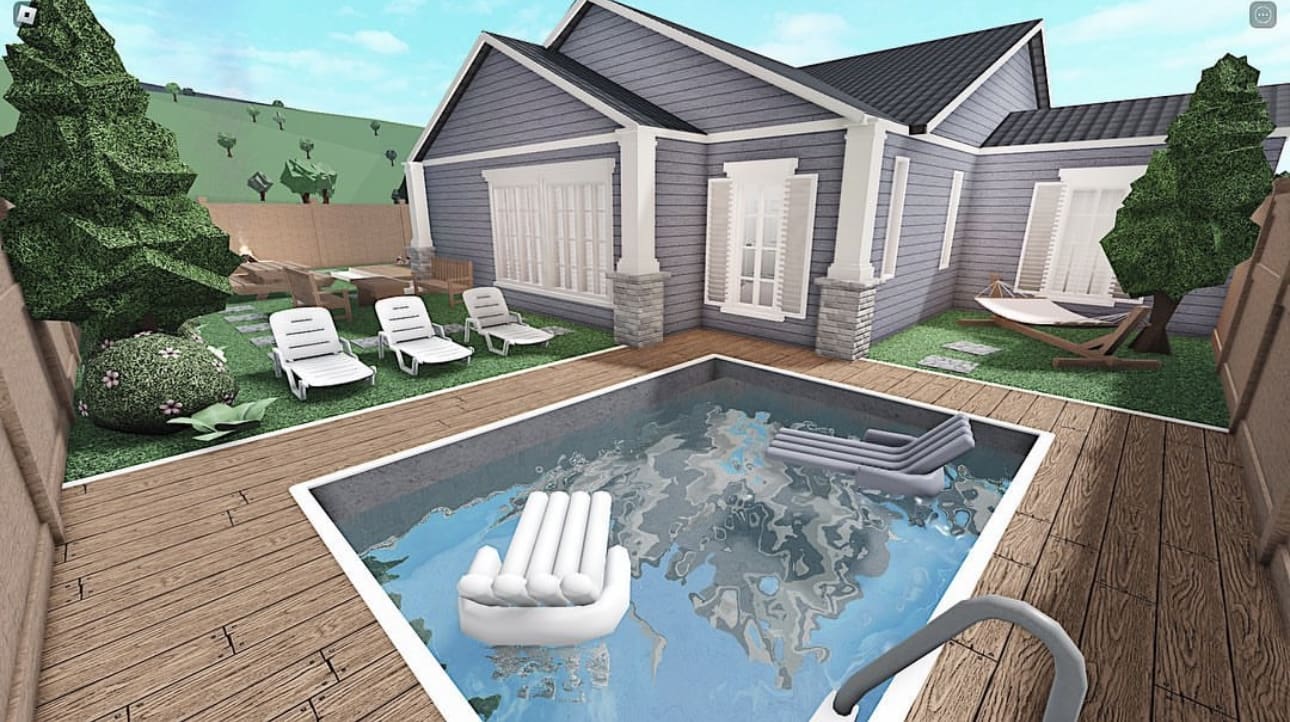 24. Tall Modern House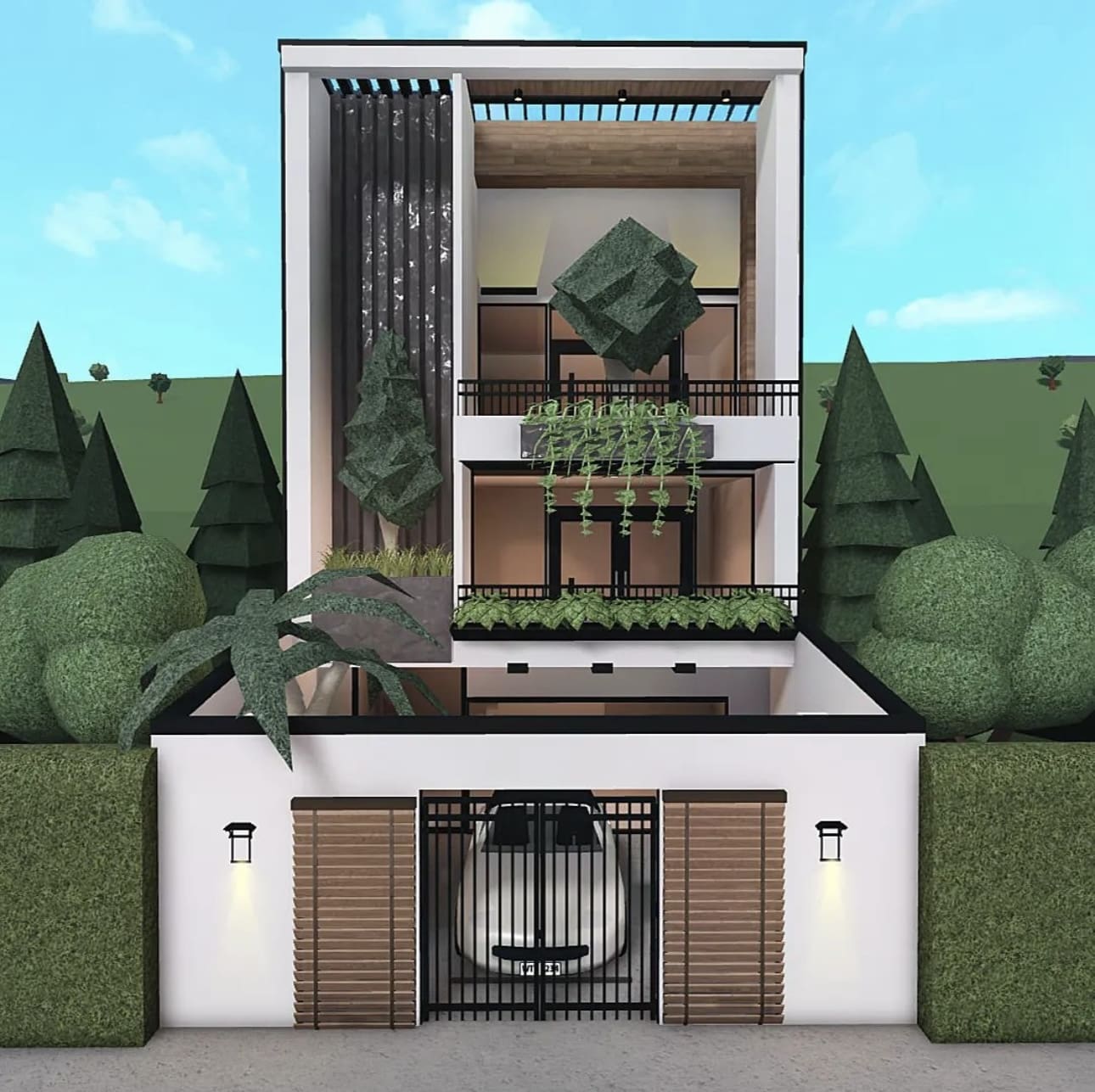 25. Modern Scandinavian Family House
26. Modernized Craftsman House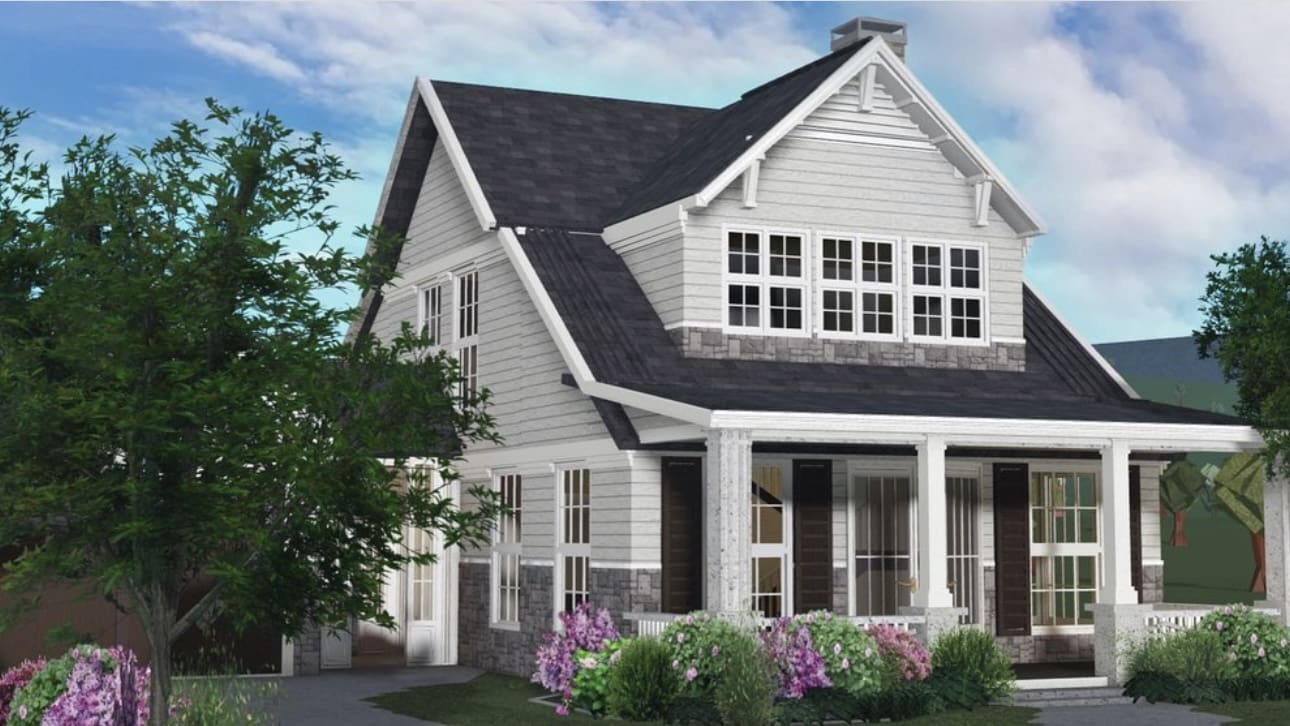 27. Barbie Dreamhouse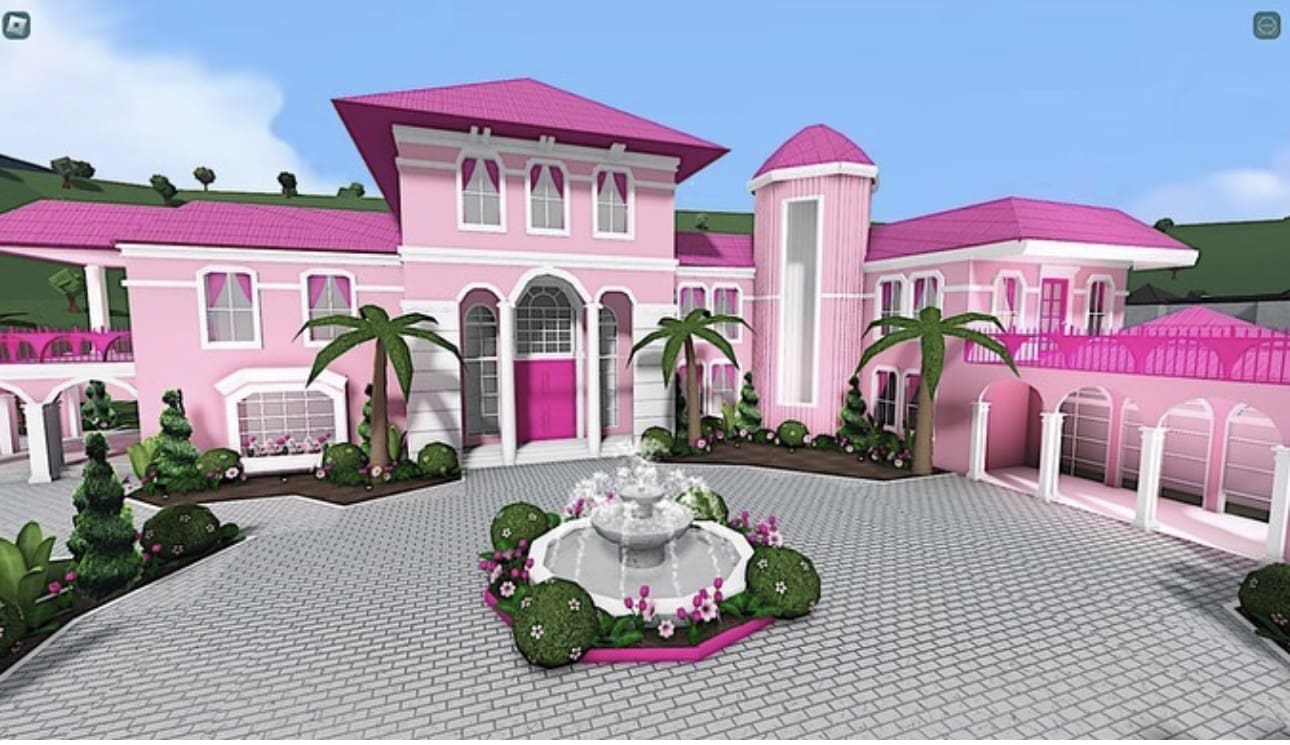 28. Elegant Modern House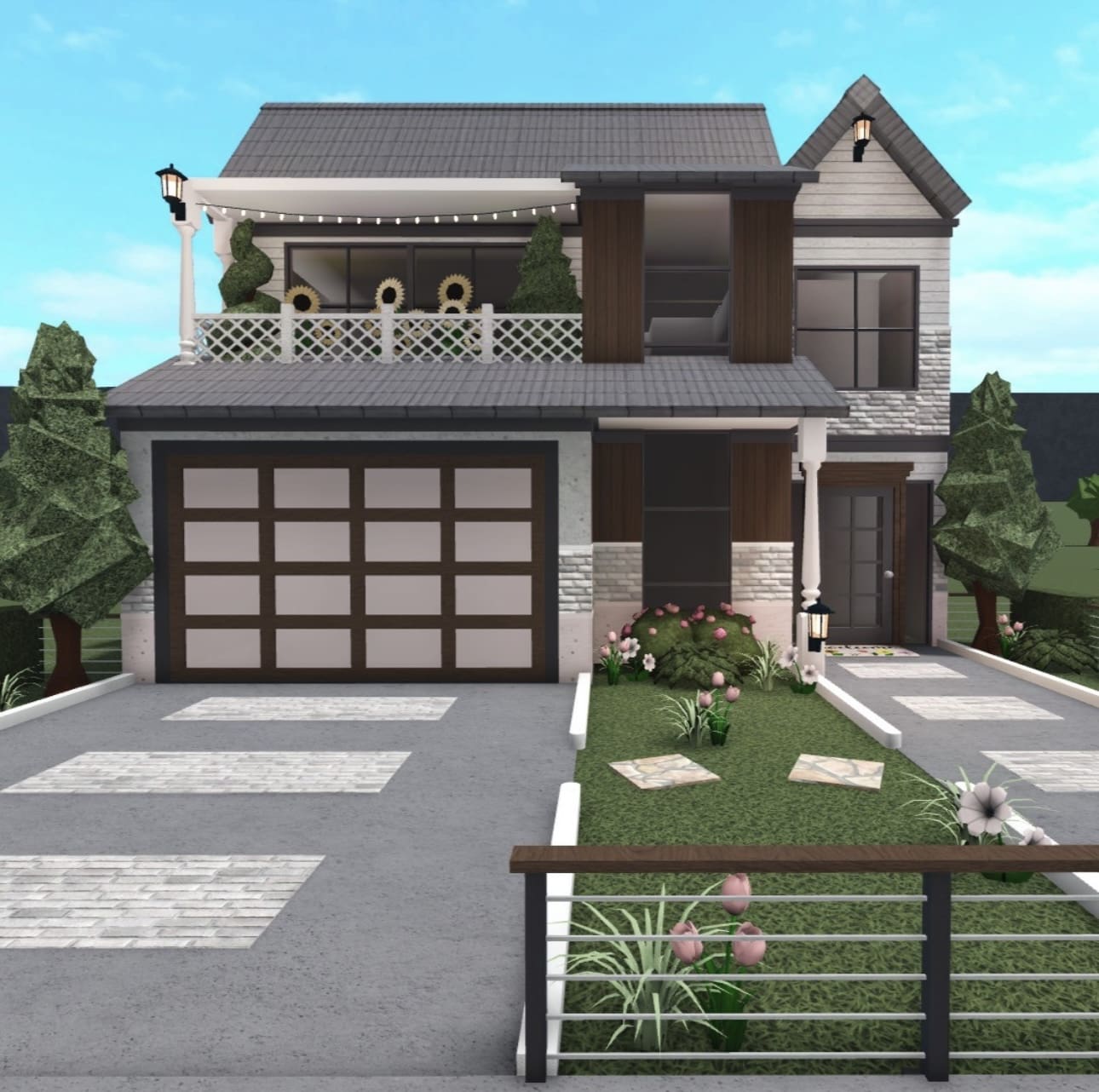 29. Colonial House Backyard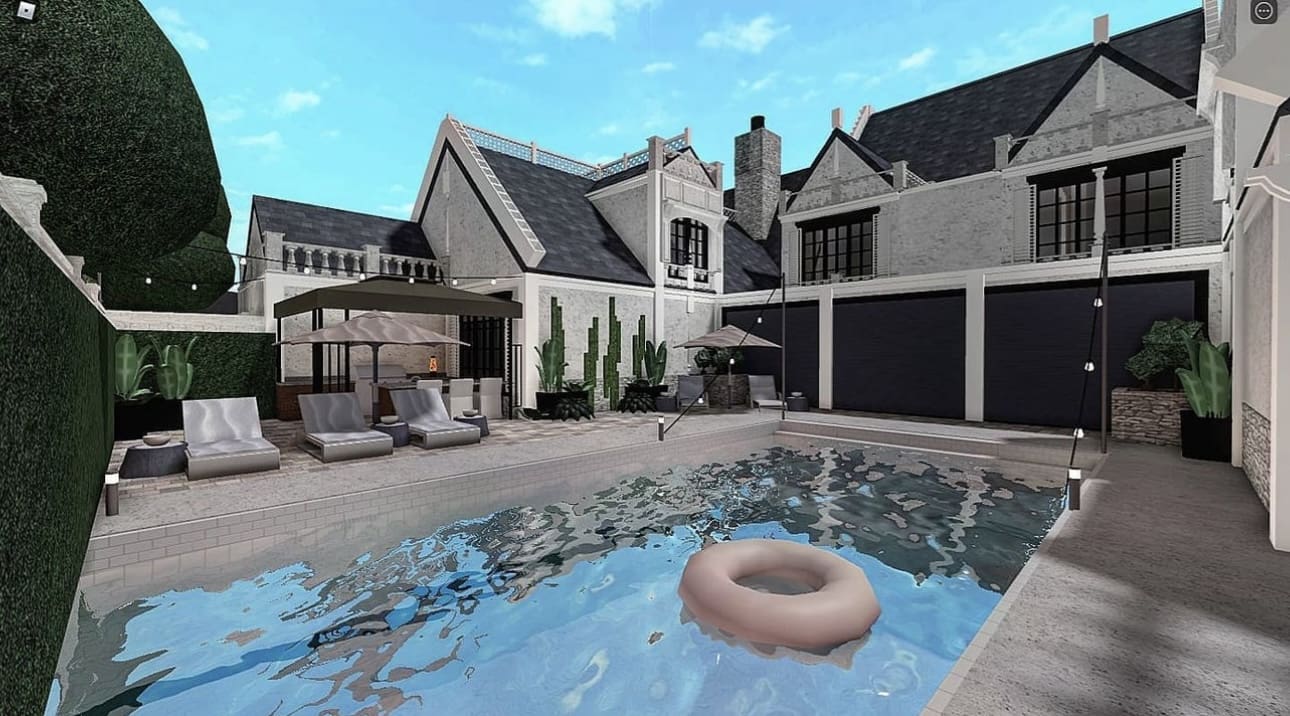 30. Simple Modern House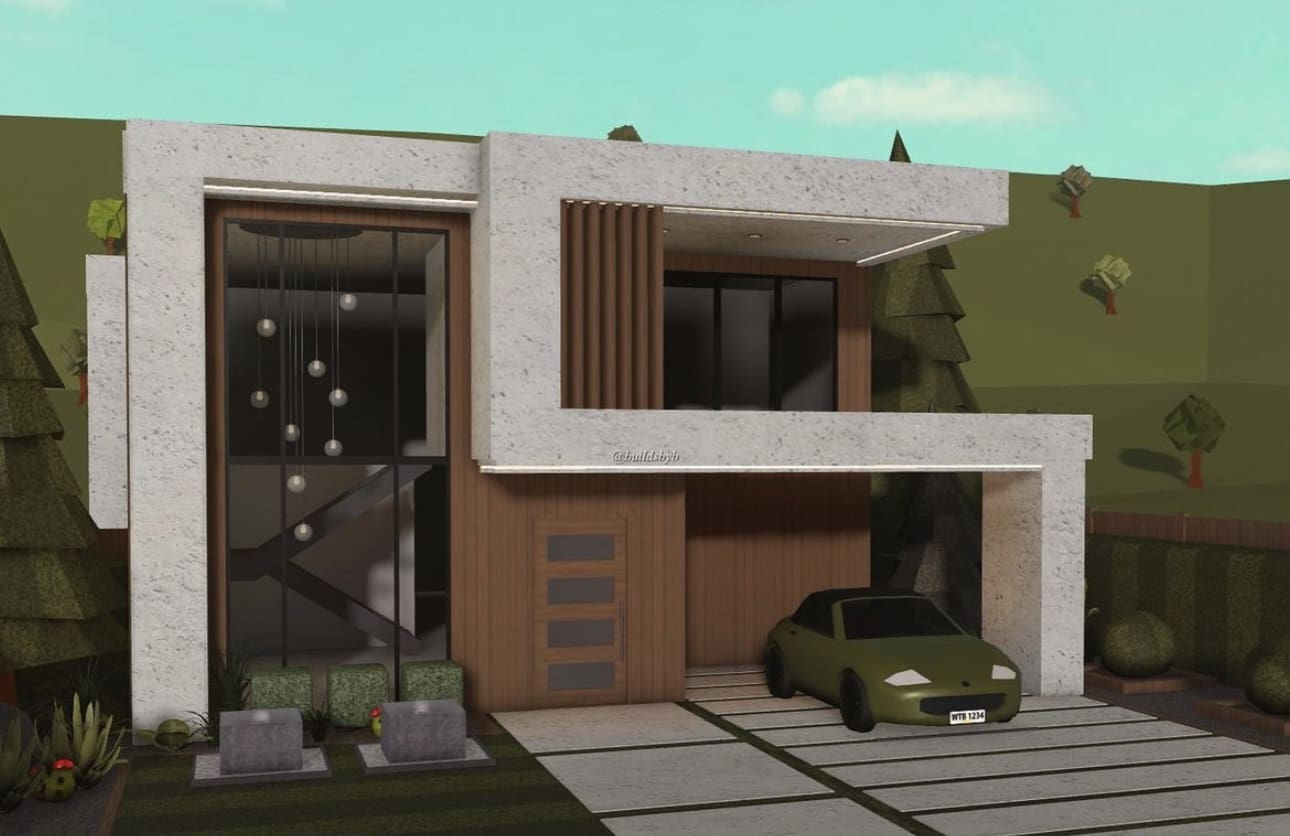 31. Boho-Scandinavian House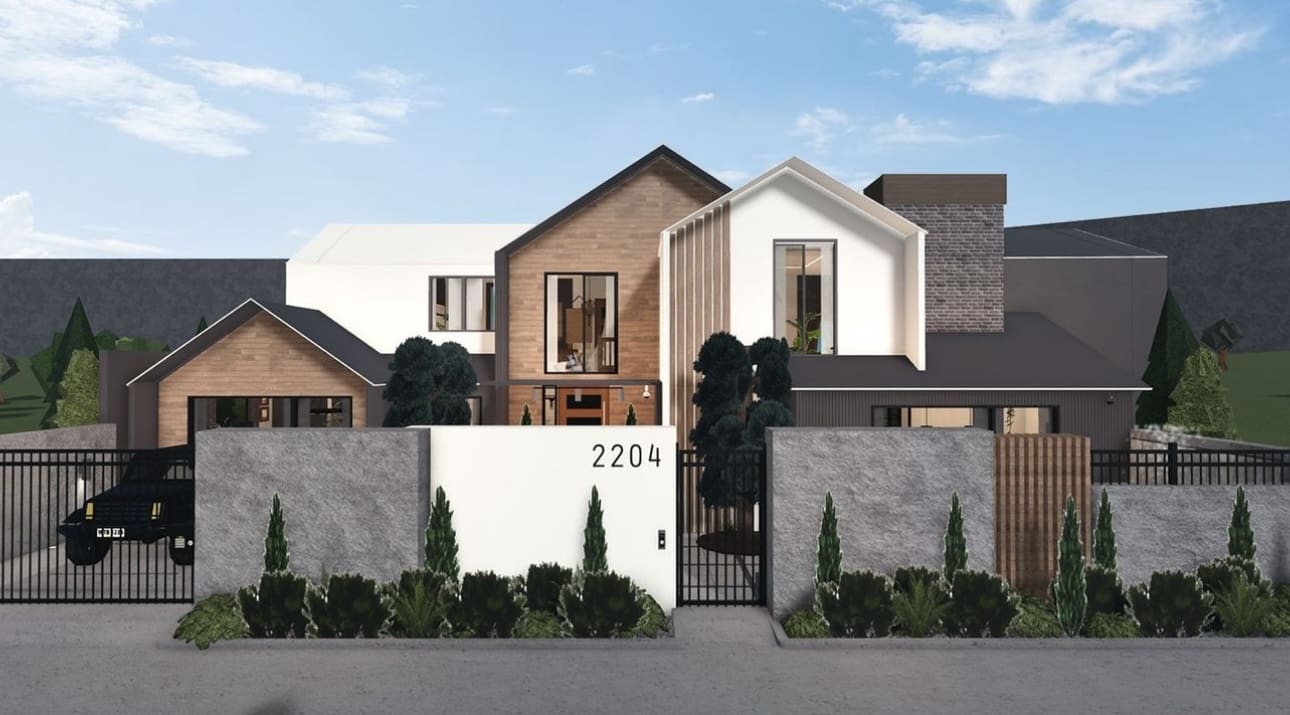 32. Modern Farm Cottage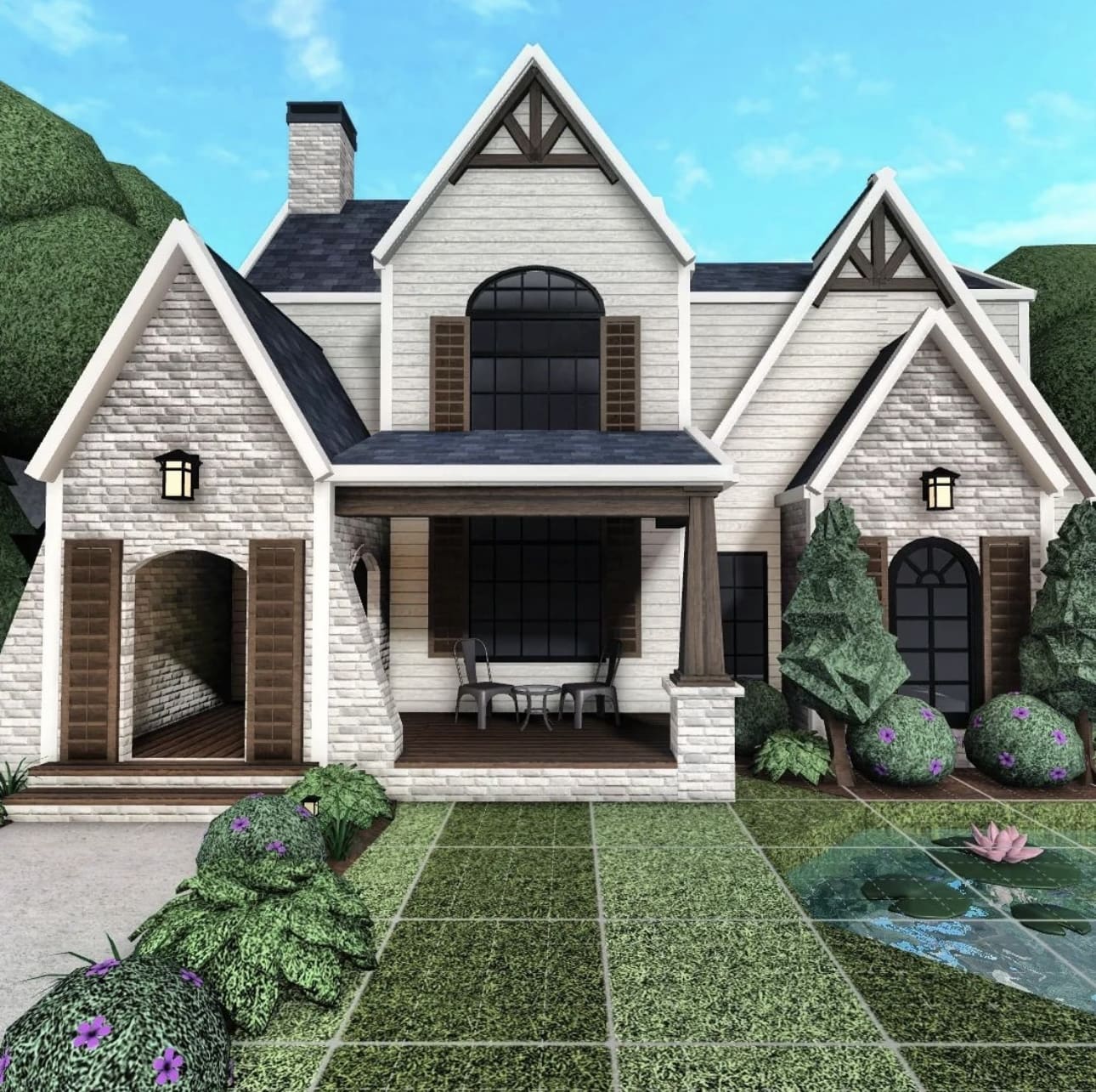 33.  Modern Bloxburg House Builds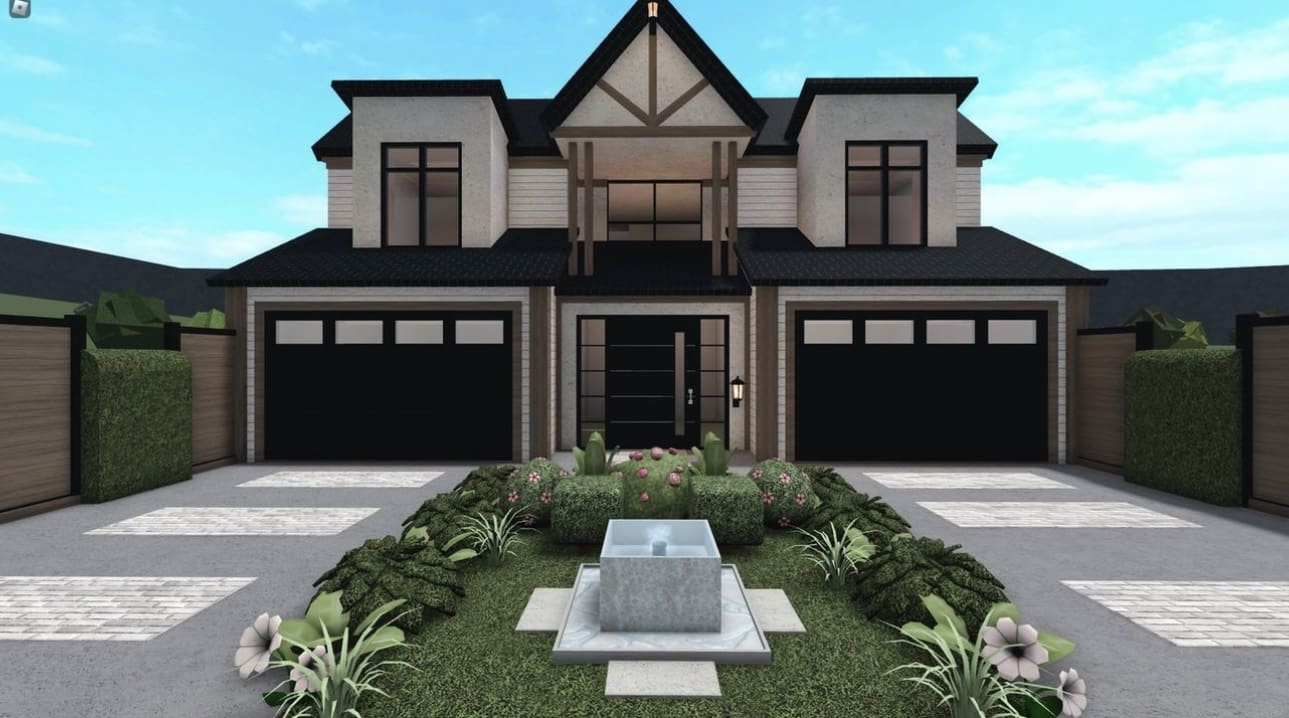 34. Family Country House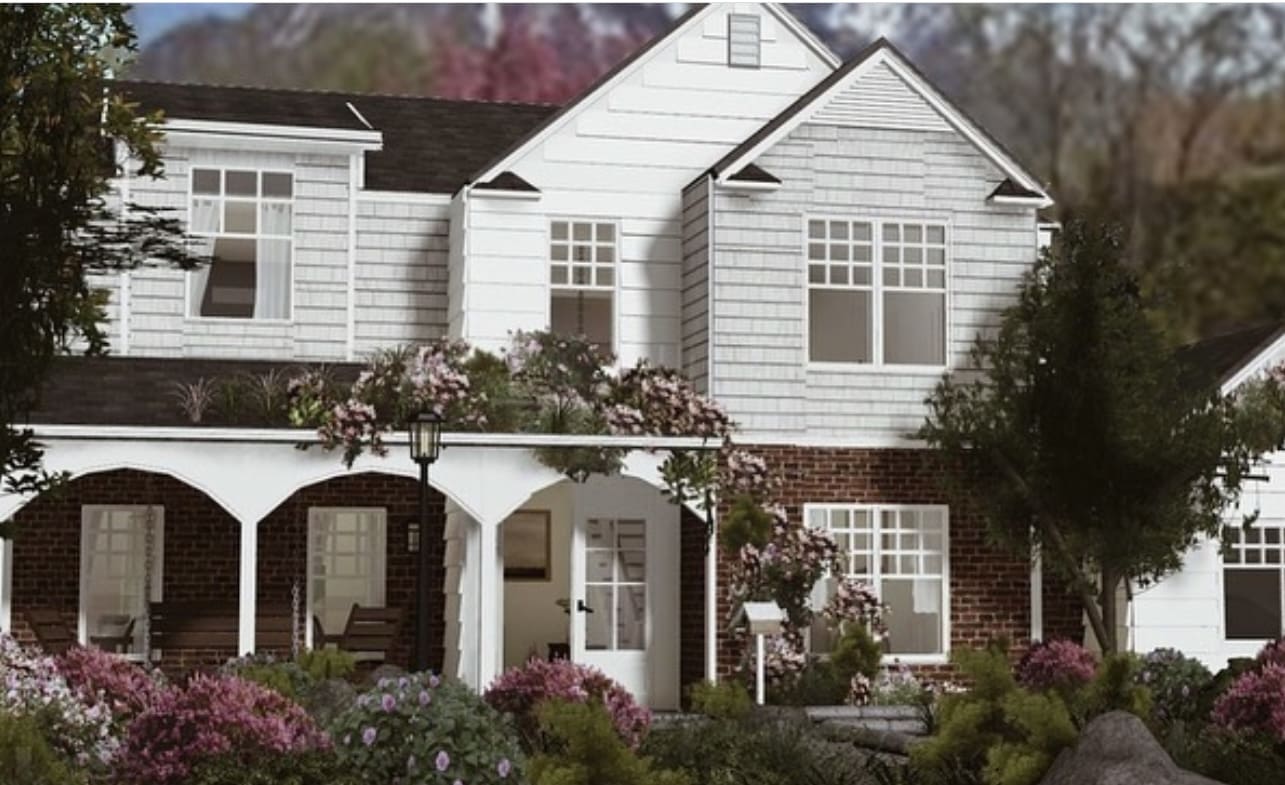 35. Small Modern Bungalow Bloxburg House Builds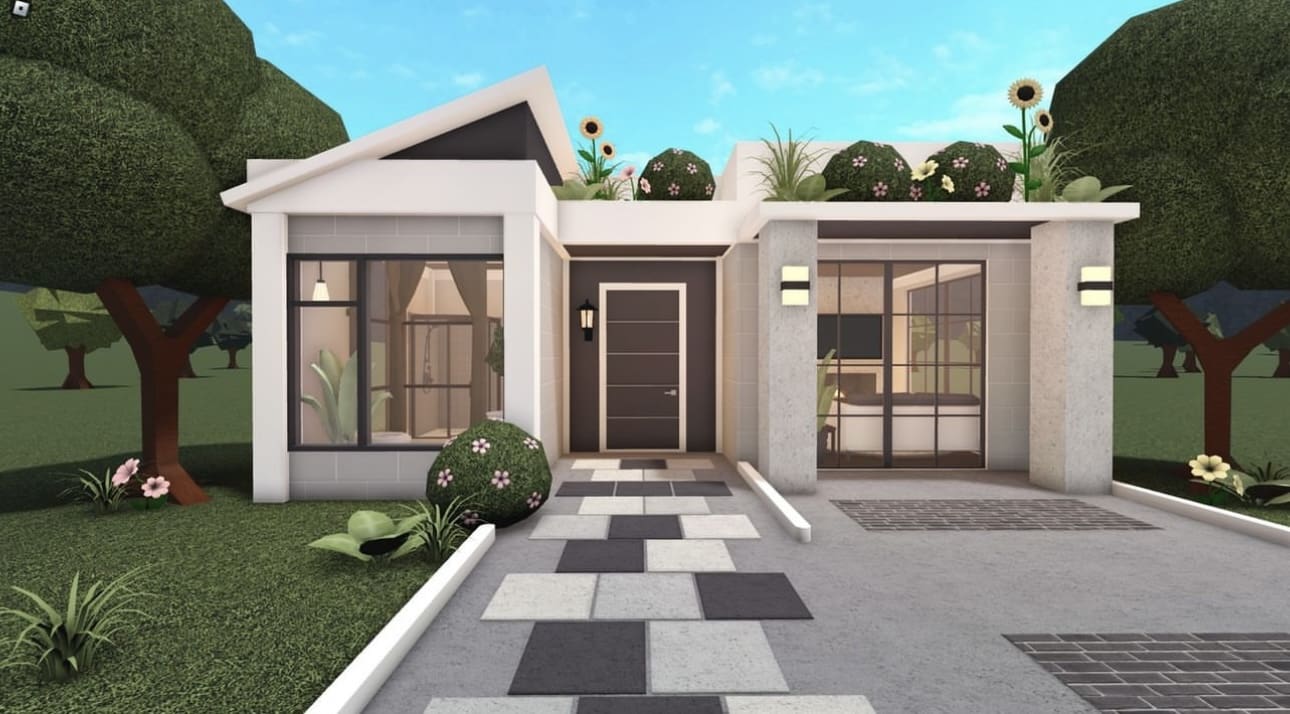 36. Modern Traditional Farmhouse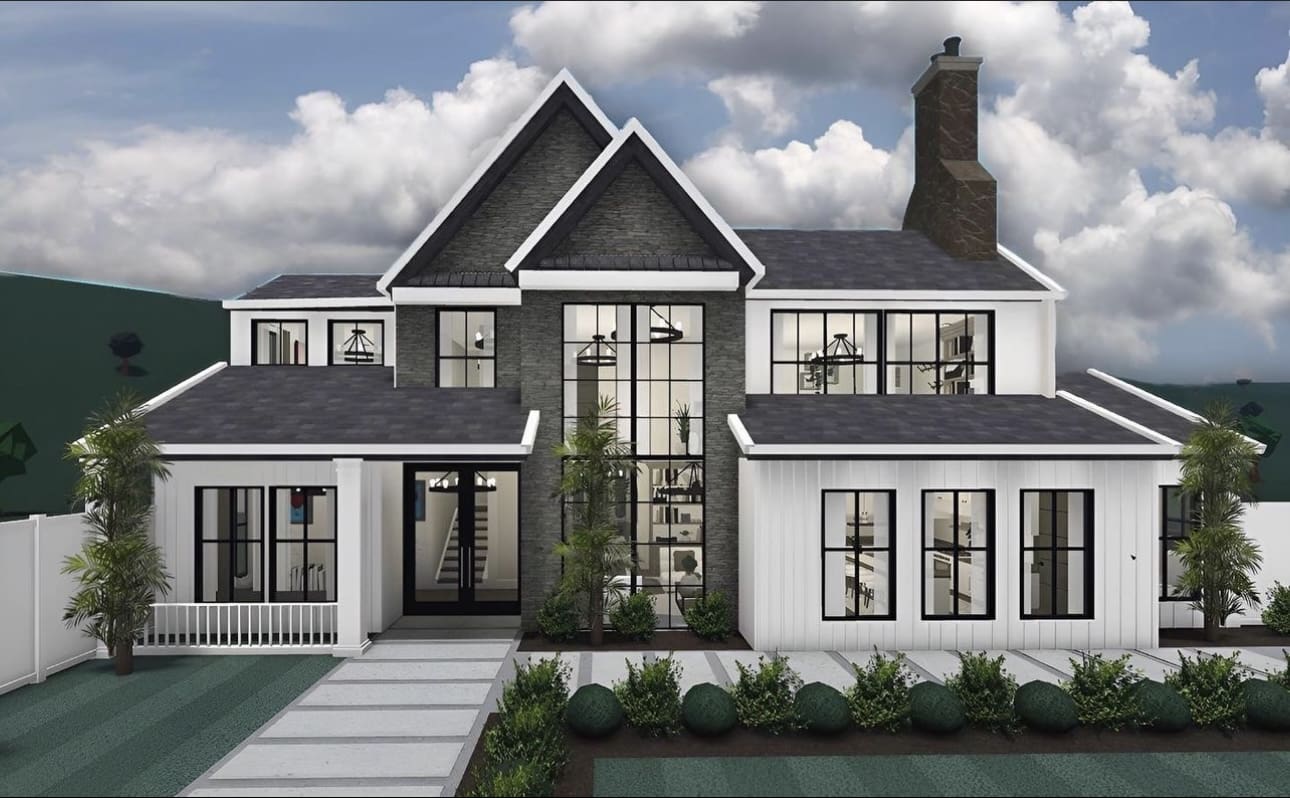 37. Modern Glass House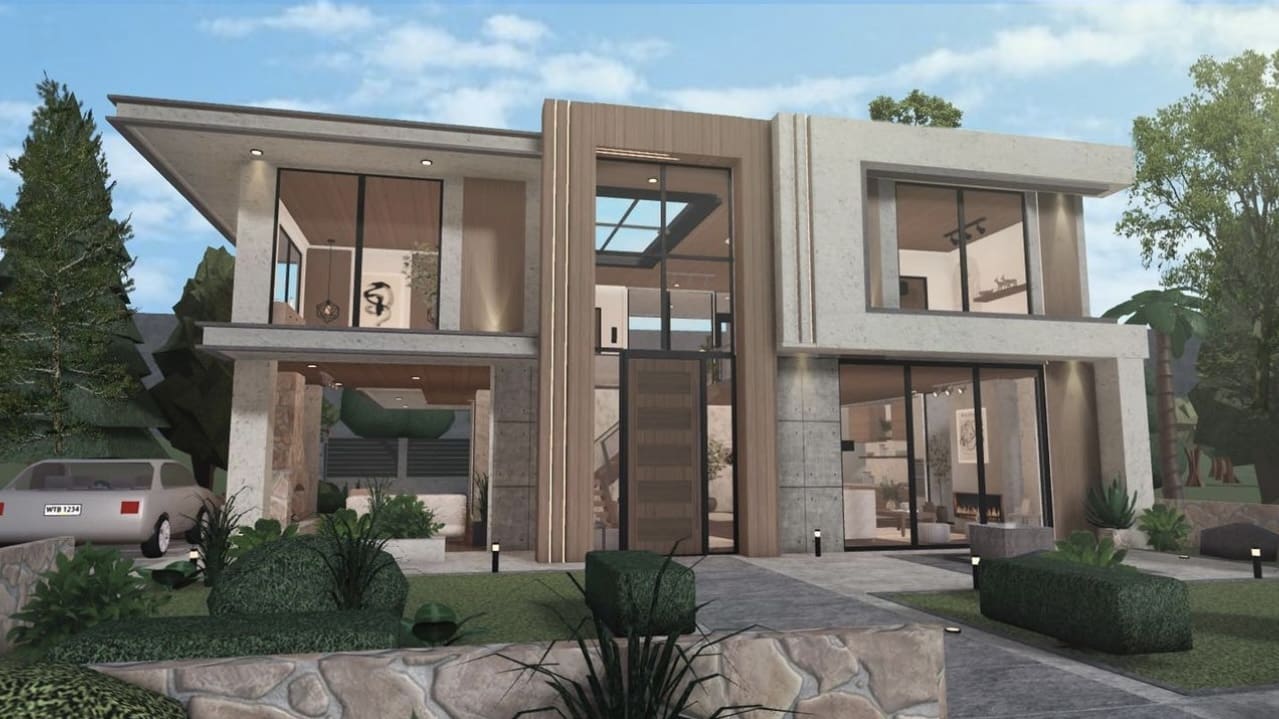 38. Contemporary Modern Farmhouse
37. Snowy Winter Bloxburg House Builds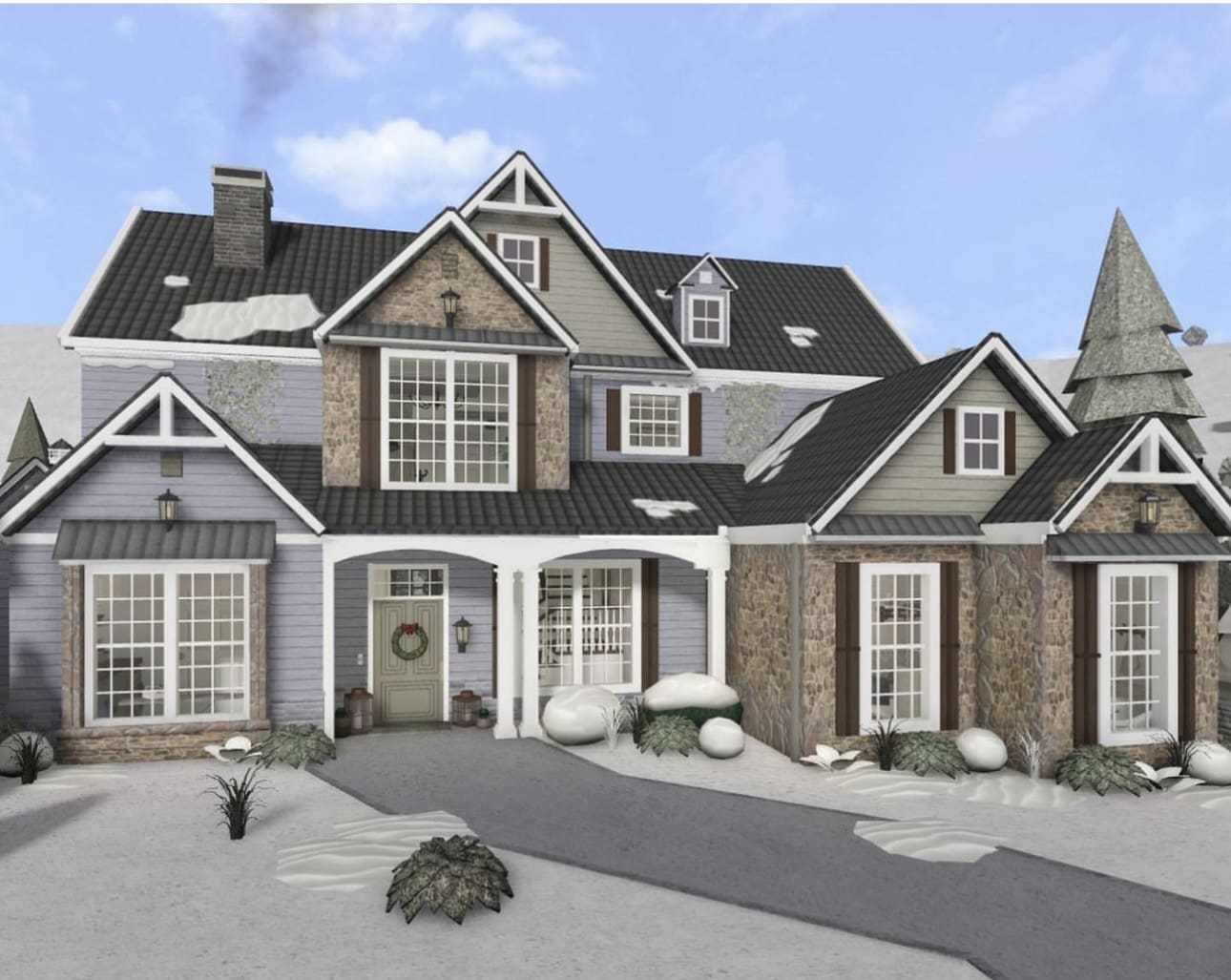 38. White Bloxburg House Builds
39. Large American Family House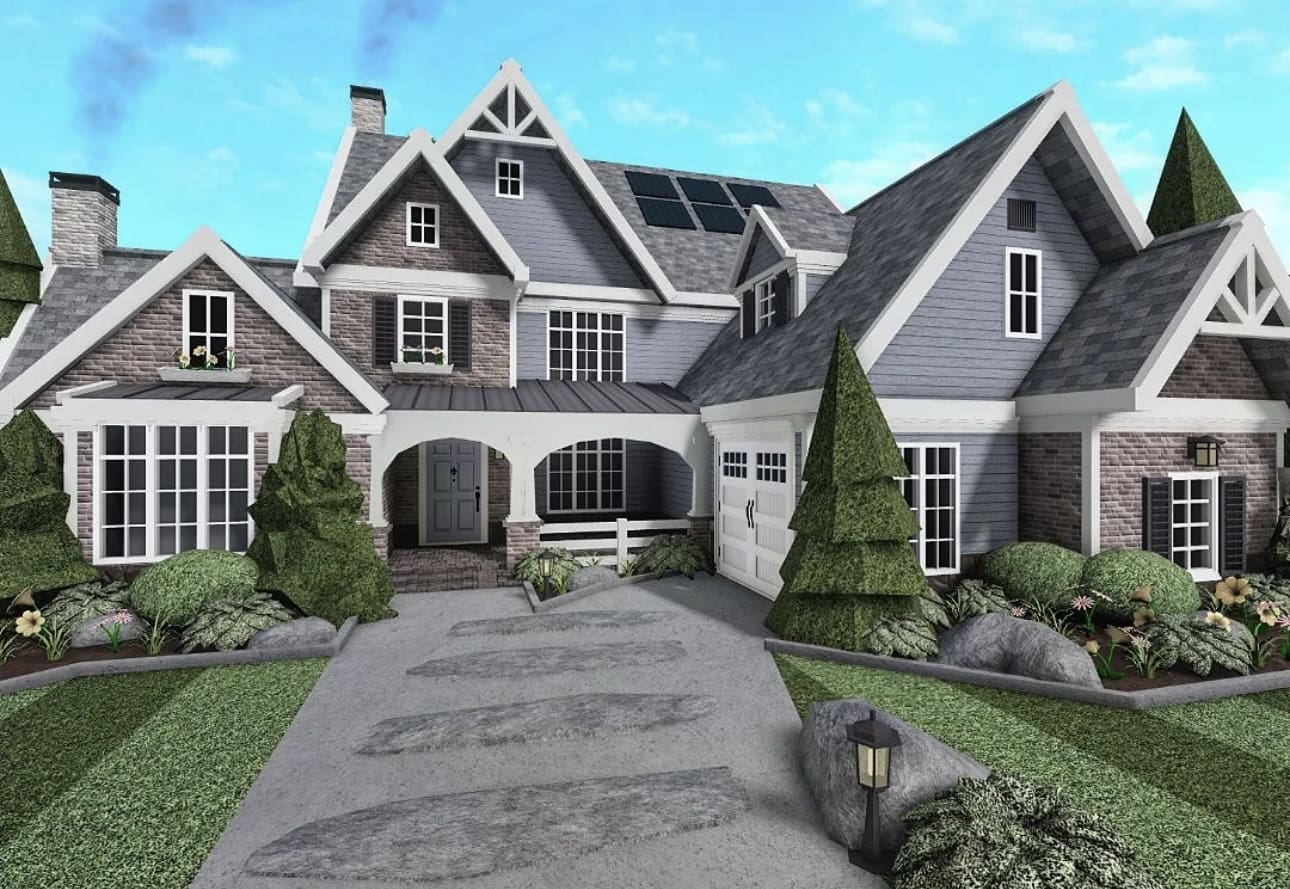 40. Beach House Bloxburg House Builds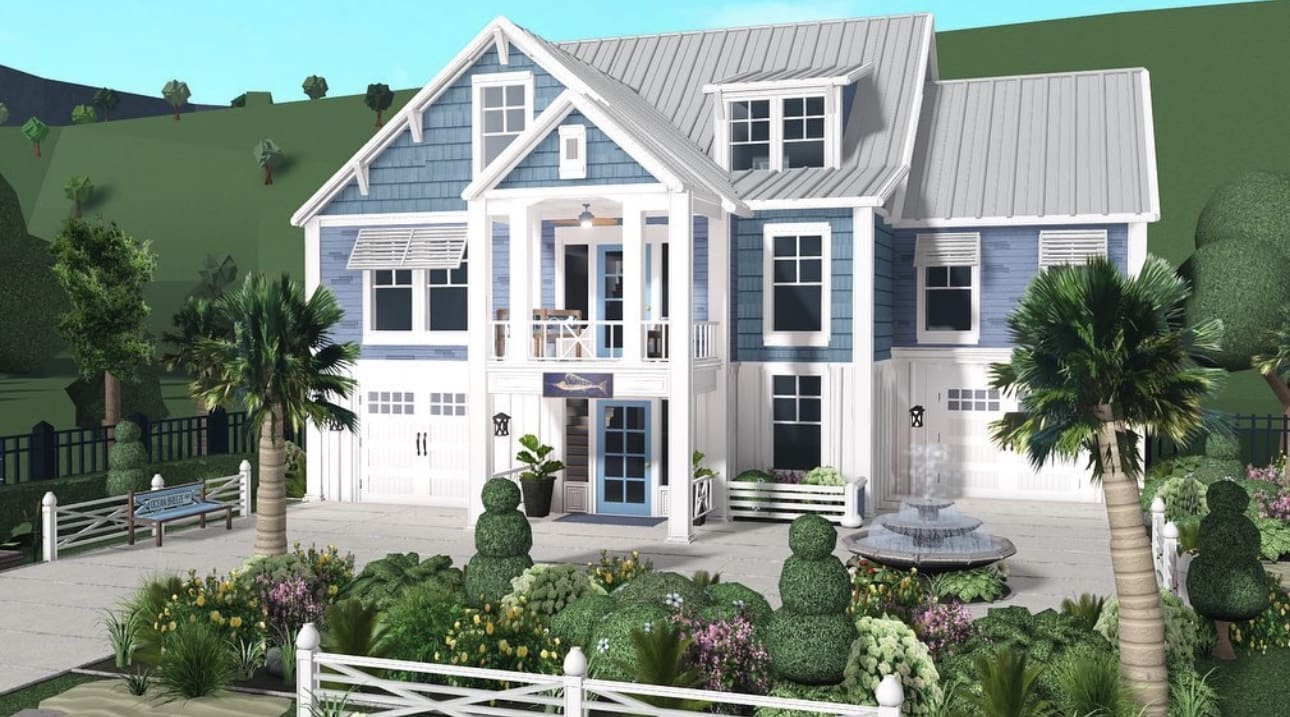 41. Serene Summer House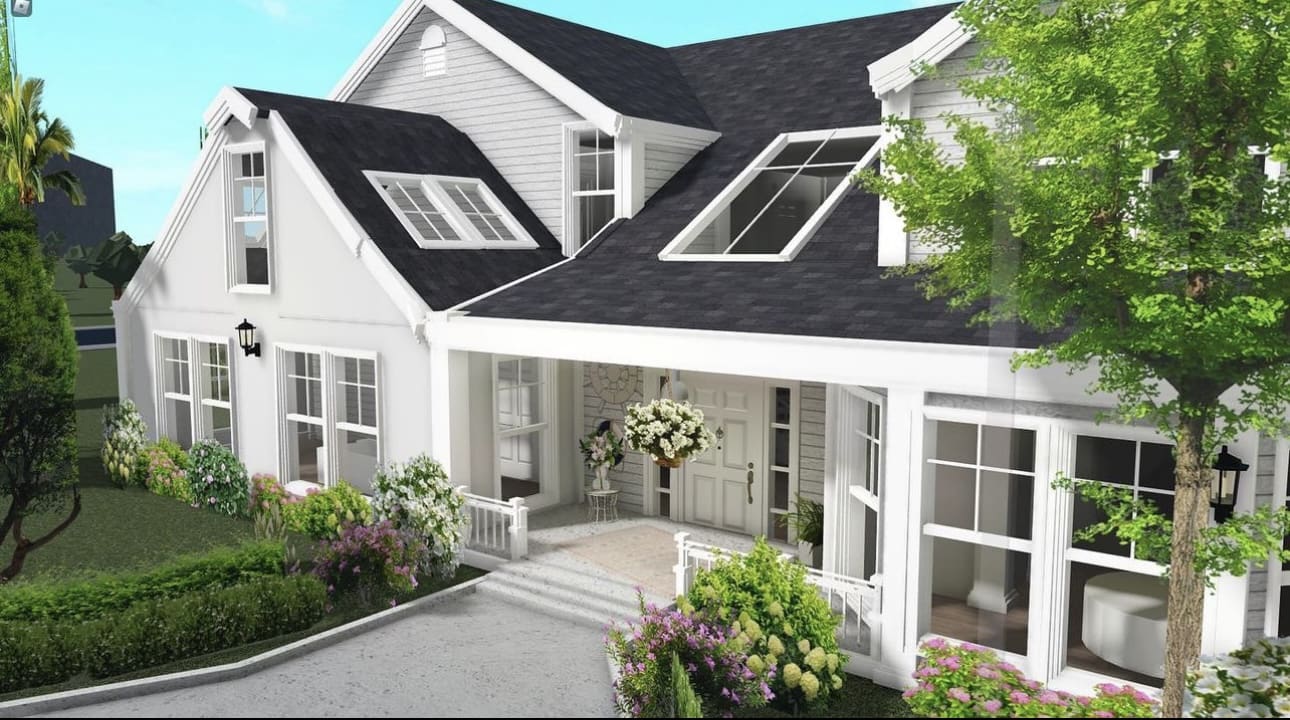 42. Modern Grey Bloxburg House Builds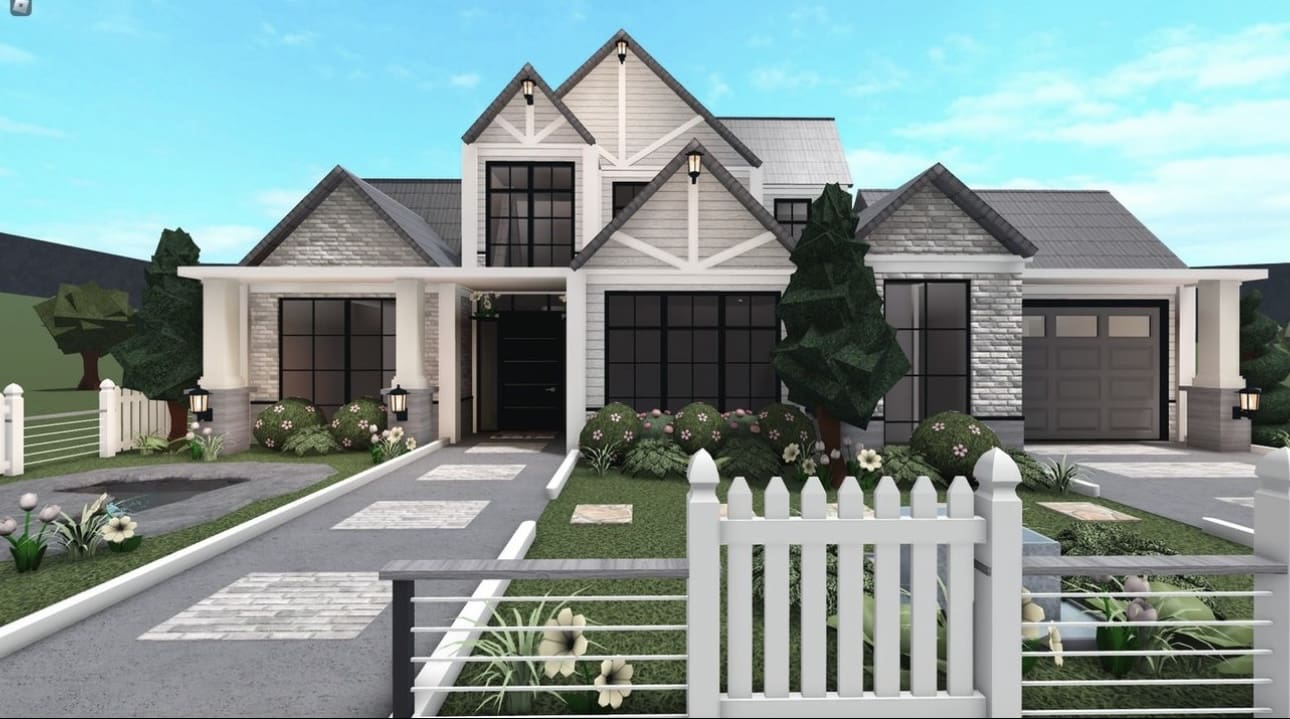 43. Tropical Modern House

44. French Village House
45. Enchanting Bloxburg House Builds
46. Modern Spanish House
47. Spring Family House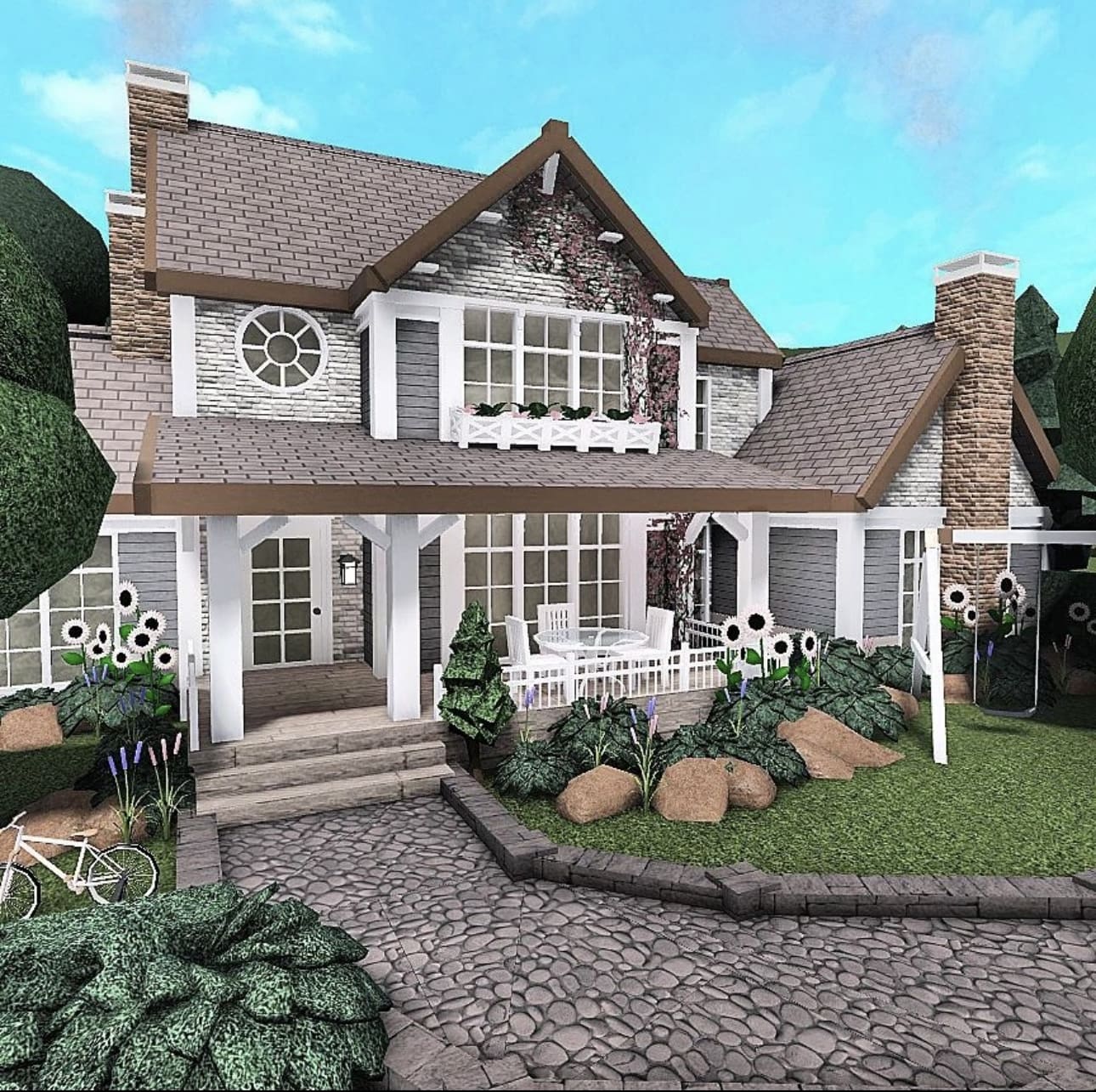 48. Tropical White Mansion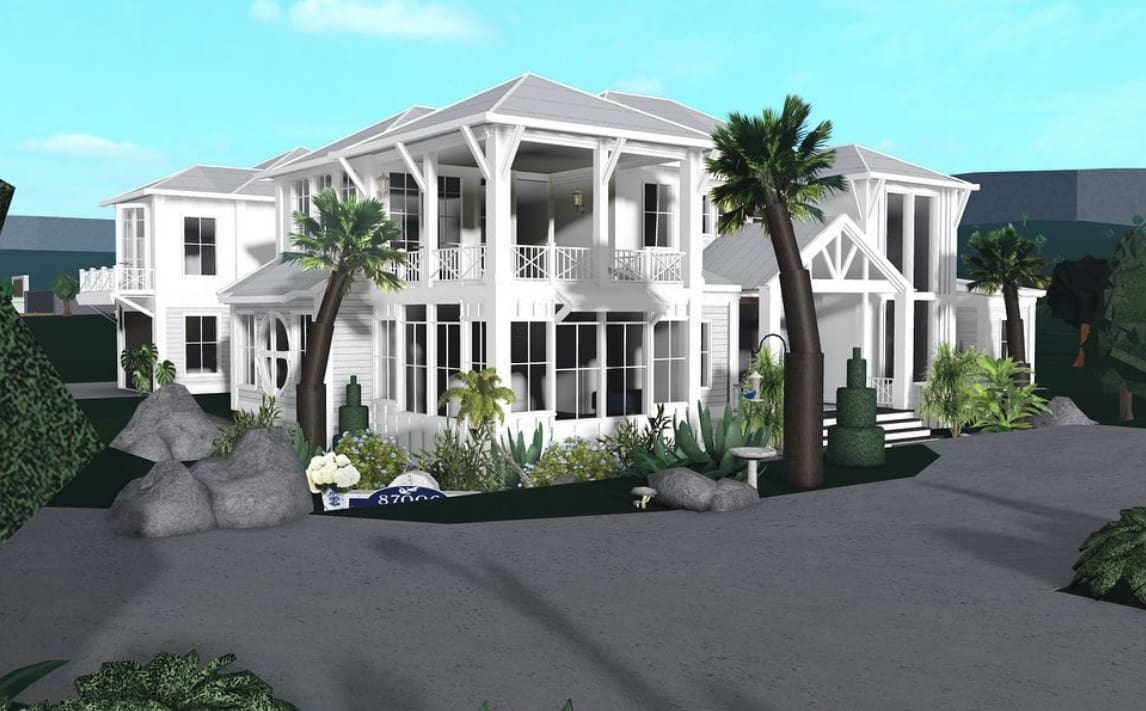 49. Winter Surbuban Home
50. Simple Surbaban Home

51. Modern Farmhouse Bloxburg House Builds
52. Grande Family House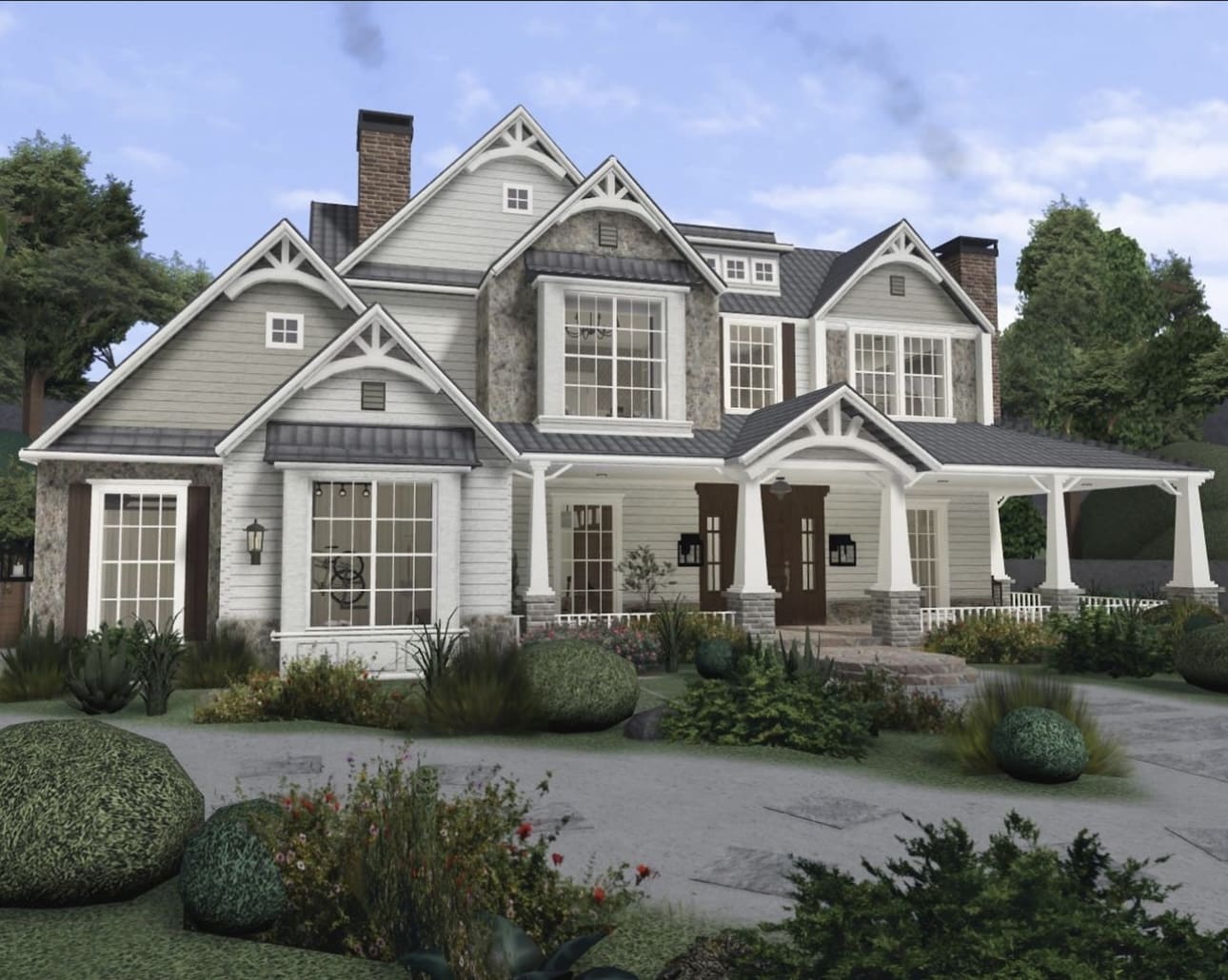 53.
Lustron House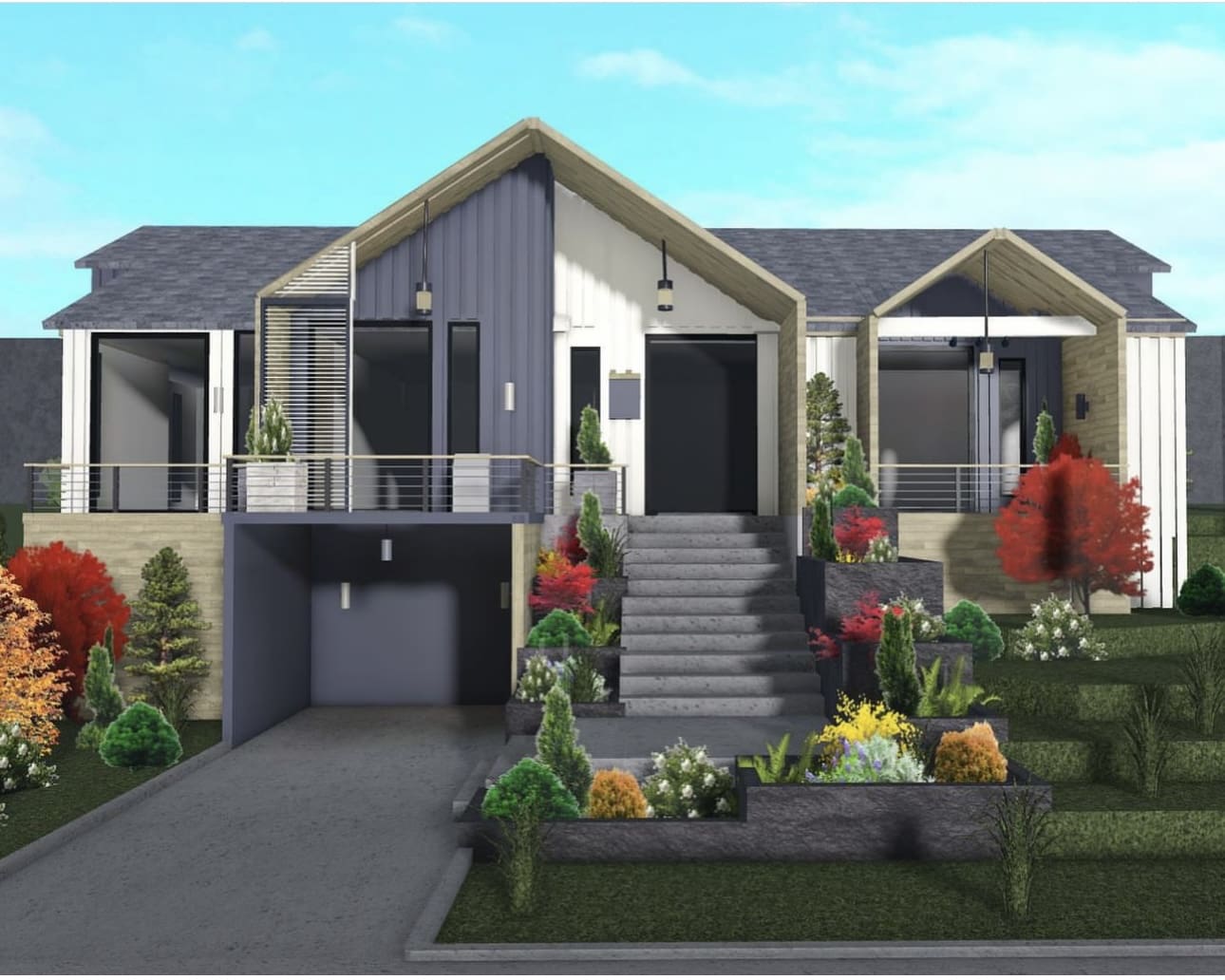 53. Large Suburban Family Home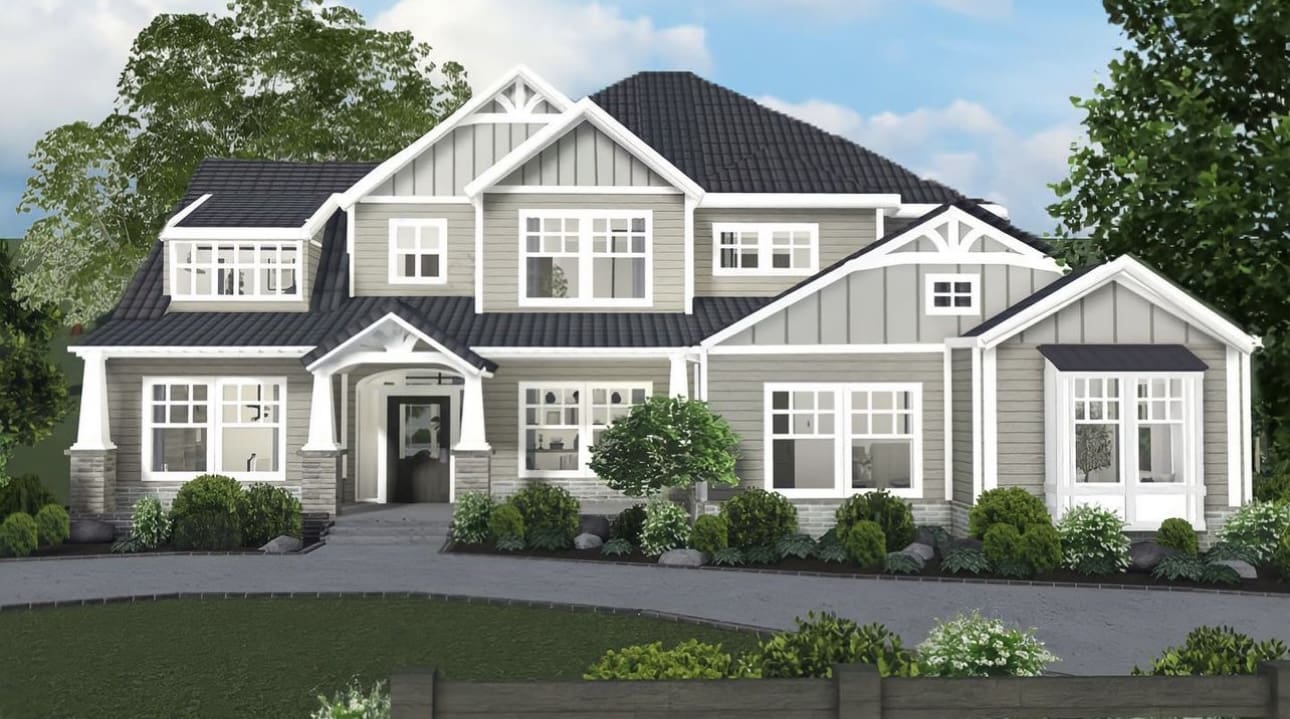 54. Luxurious Bloxburg House Builds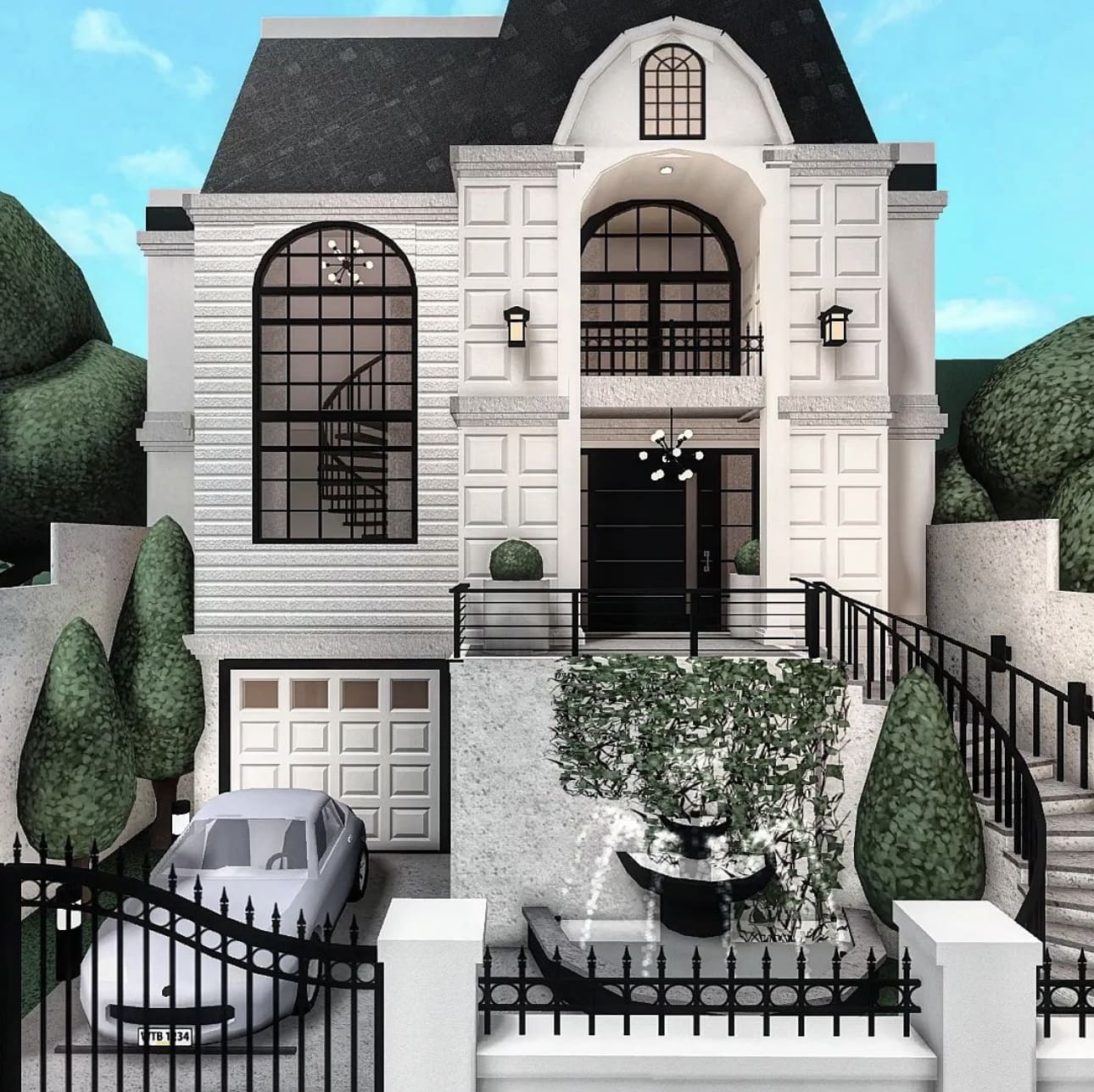 55. Colonial House Bloxburg House Builds

56. Classic American Family House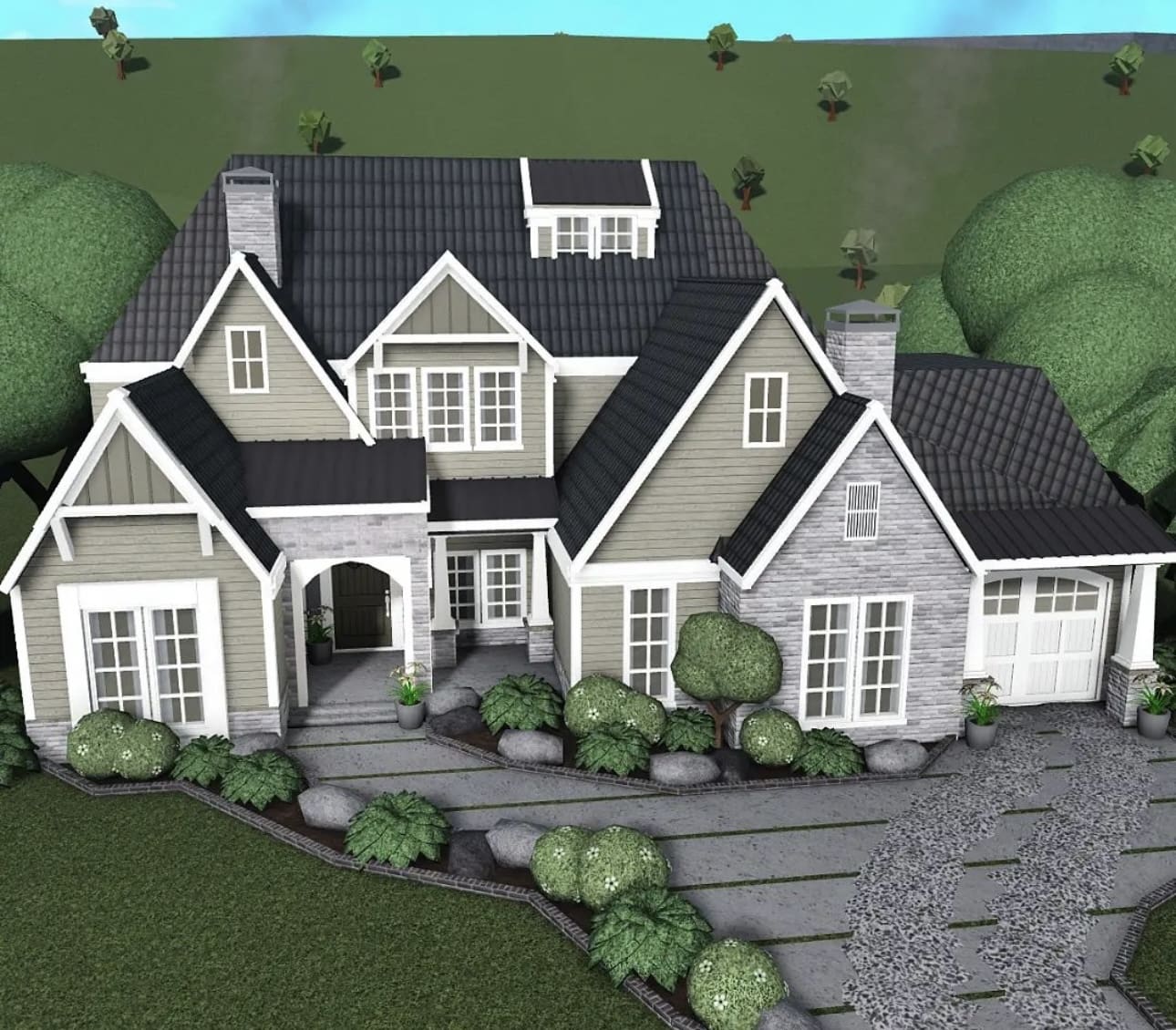 57. Tudor Style House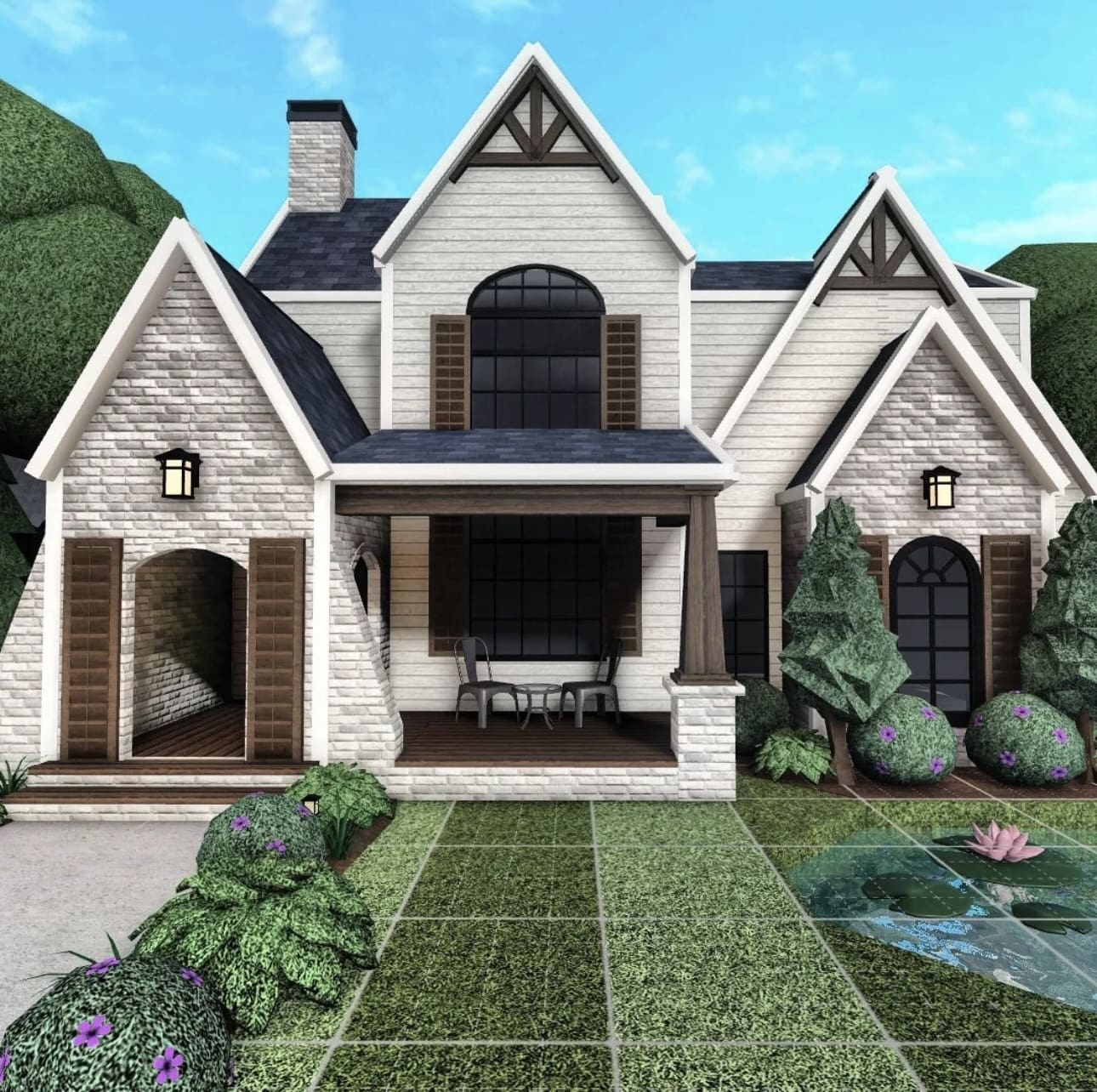 58. Craftmans Maison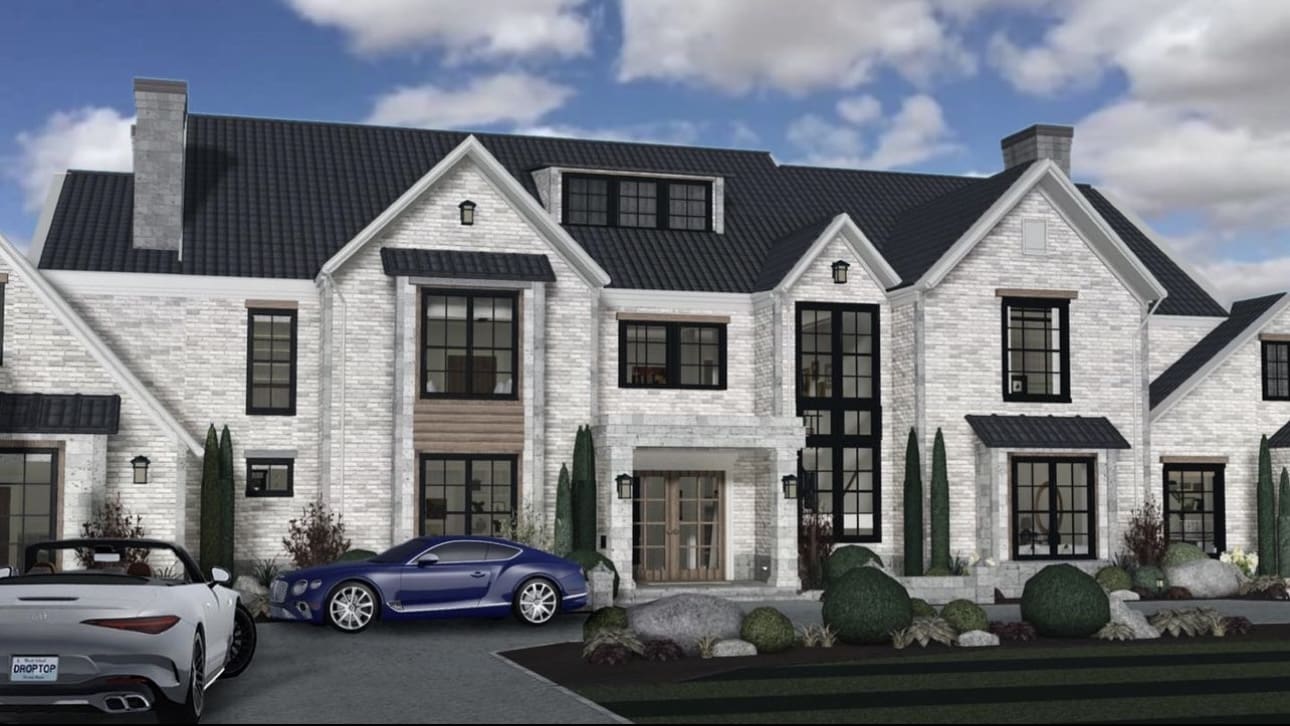 59. Winter Modern Farmhouse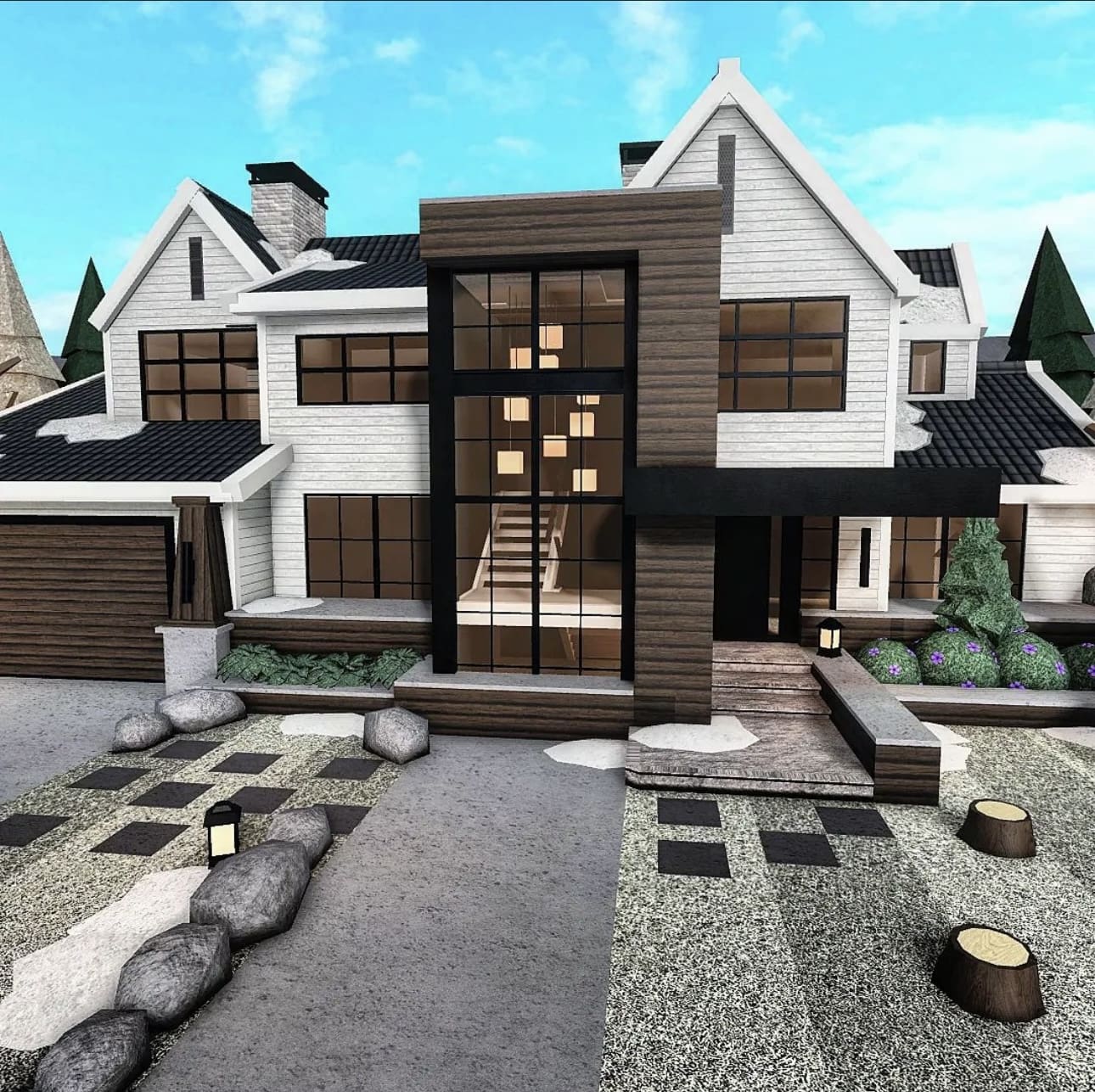 60. Cape Cod Farmhouse

61. Small Family Starter Home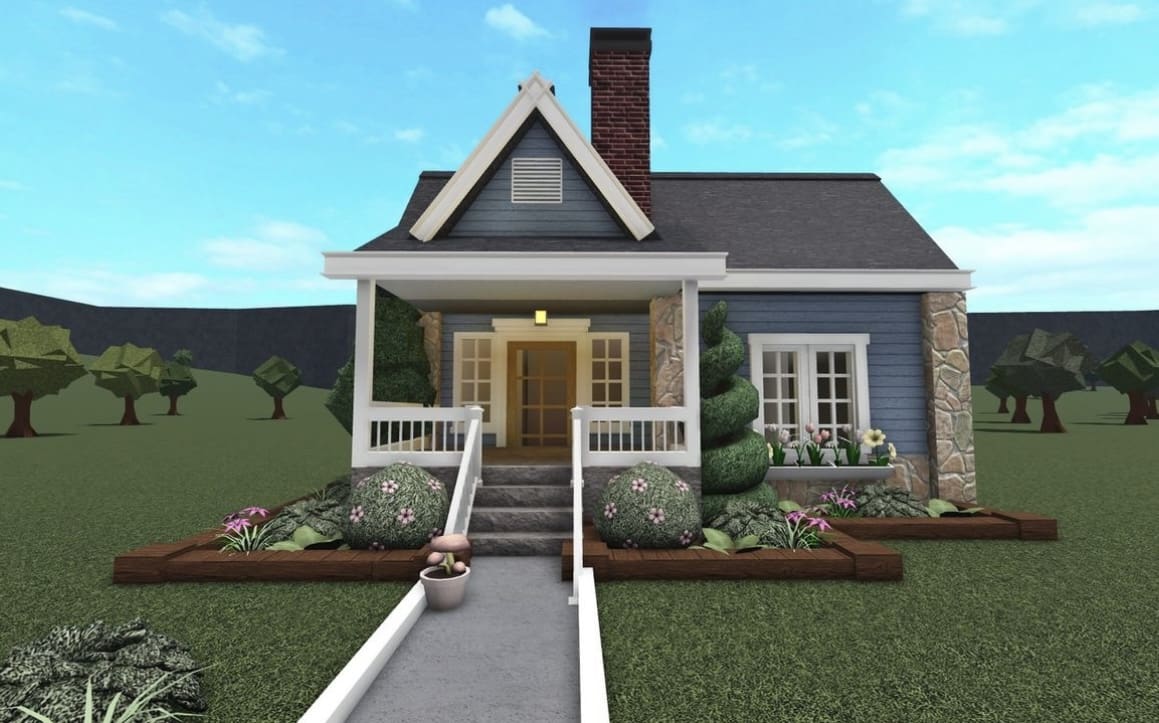 62.  Greek Revival Farmhouse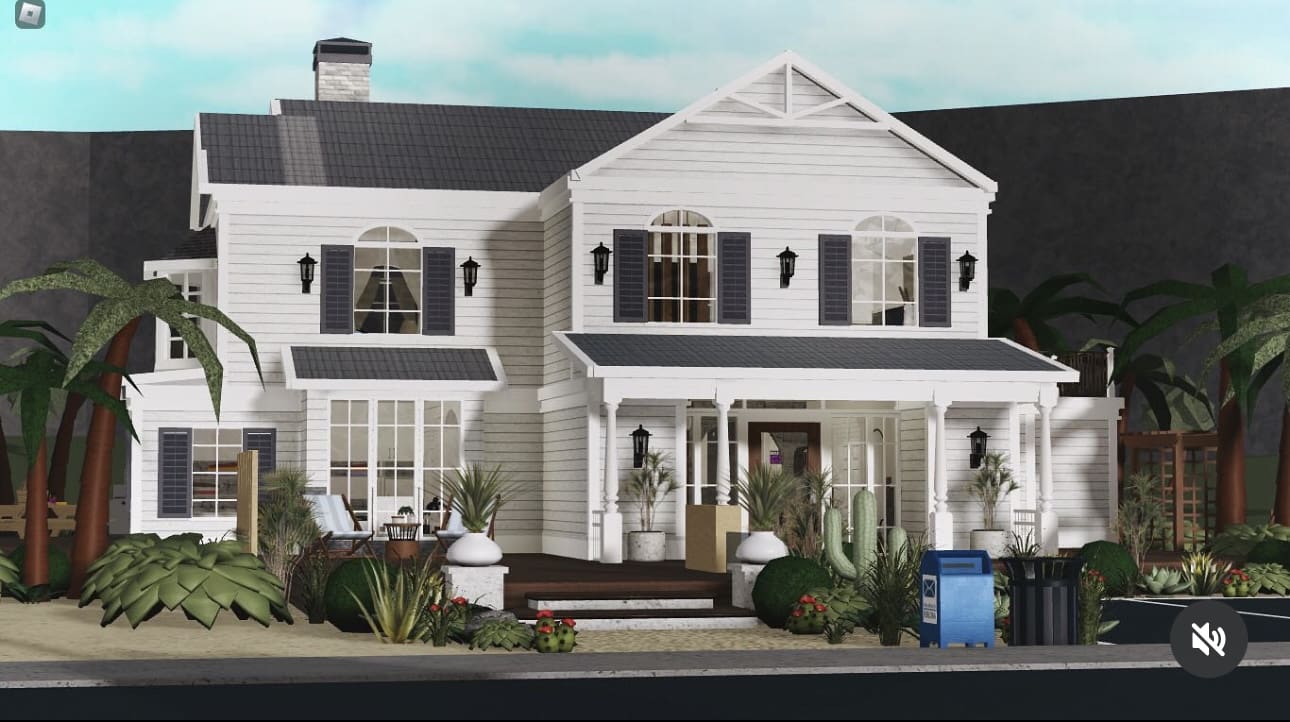 63. French Country Modern Farmhouse

64. Floral Suburban House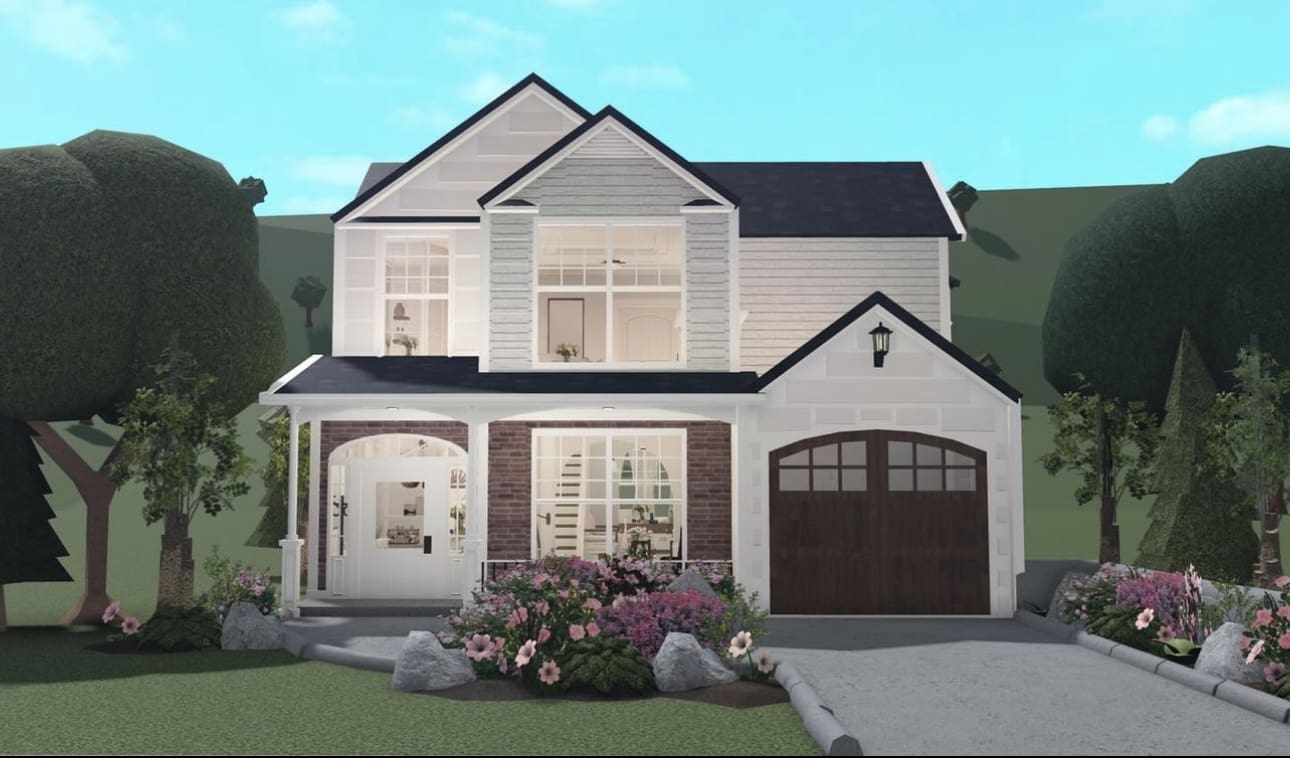 65. Beach Holiday Rental

66. Farmhouse Bungalow Bloxburg House Builds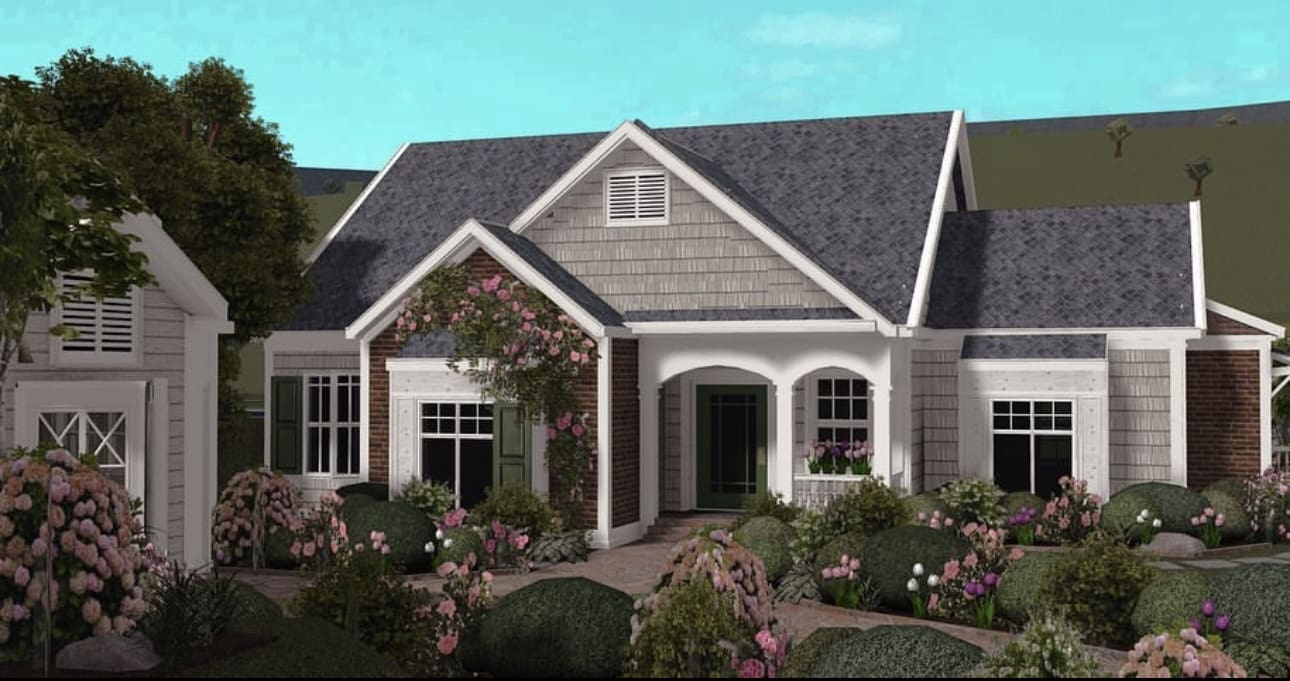 67.  Summer Barndominium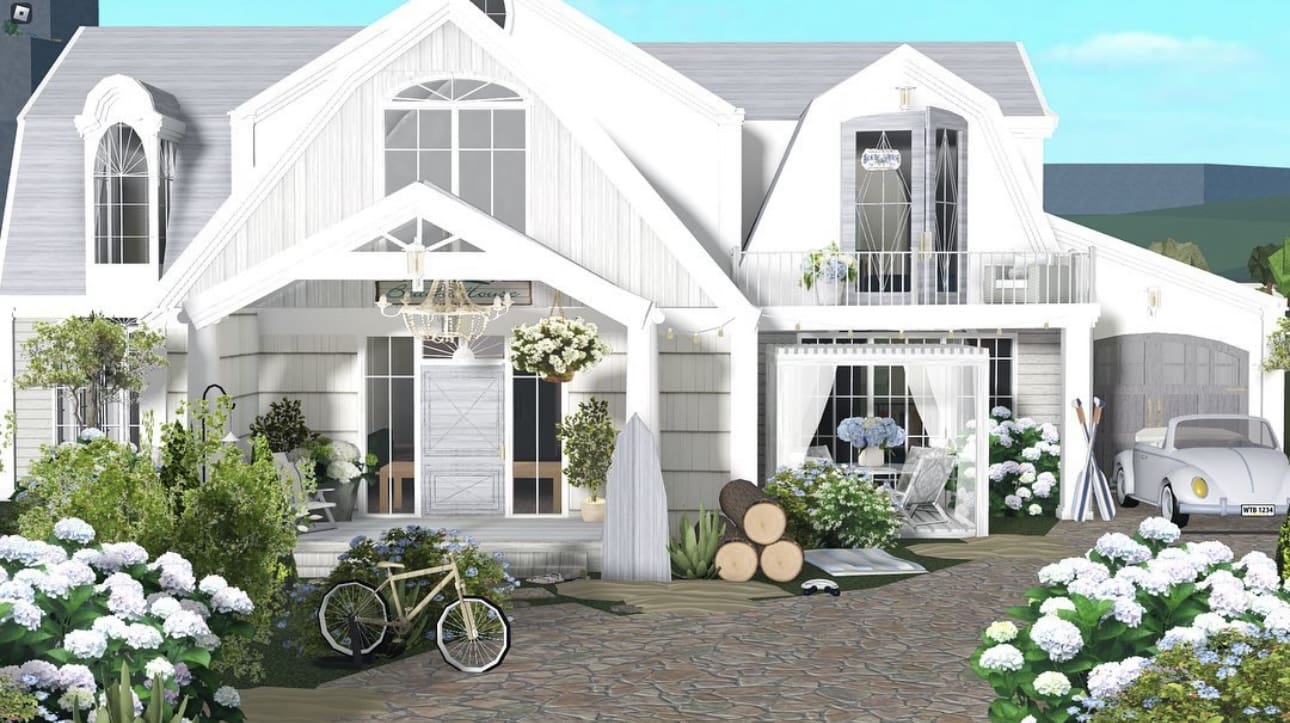 68. 1900 French House

69. Norwegian Cabin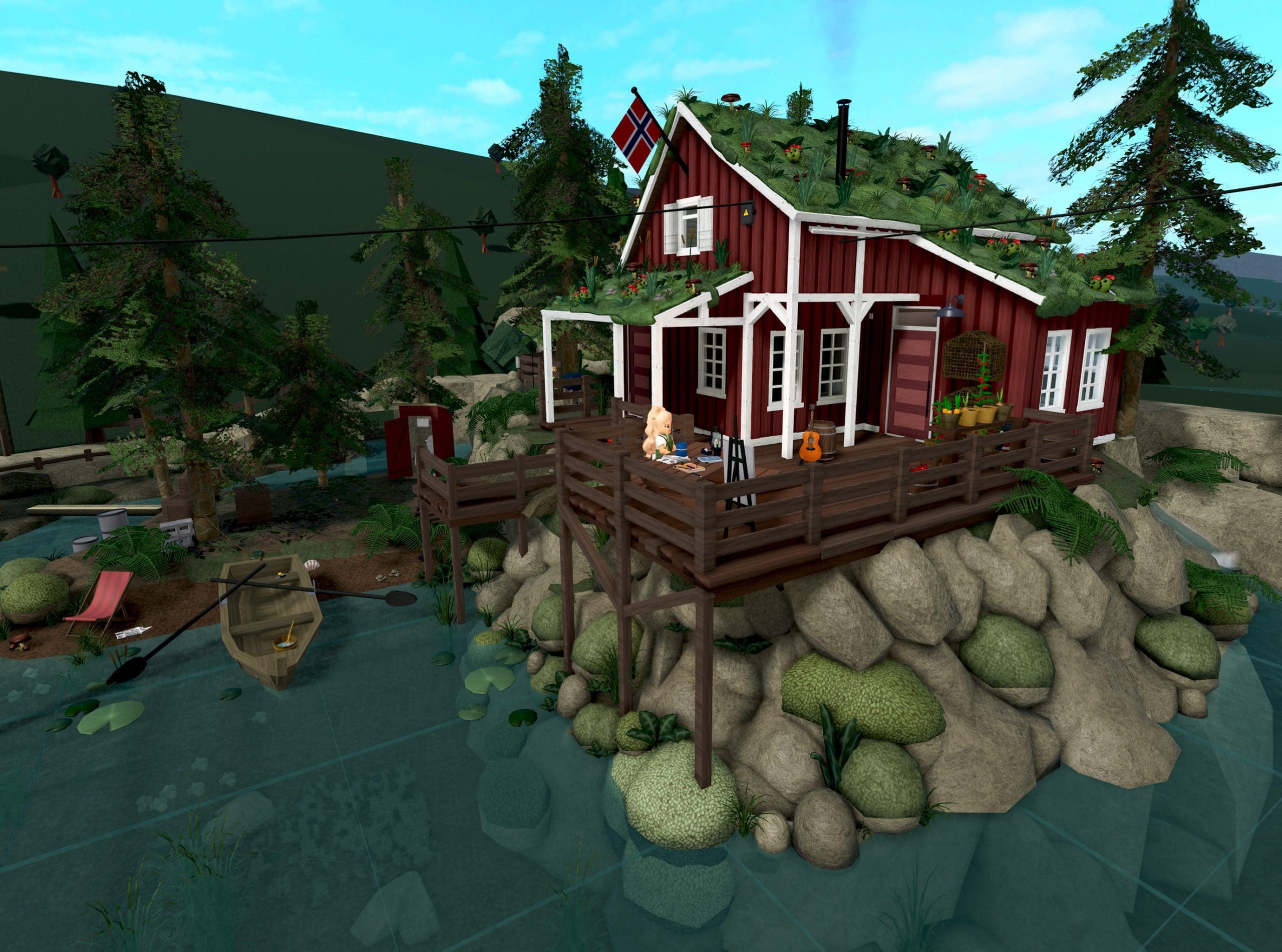 70. Classic White House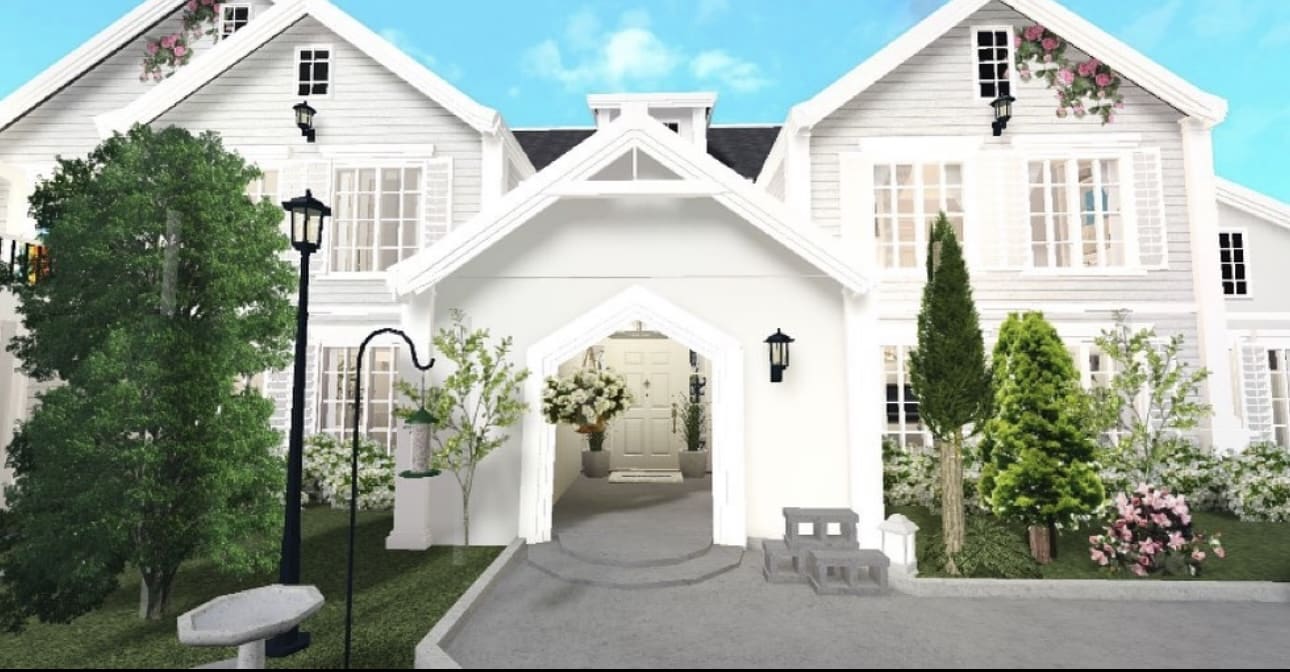 71. Red Brick House

72. Gablefront Yellow House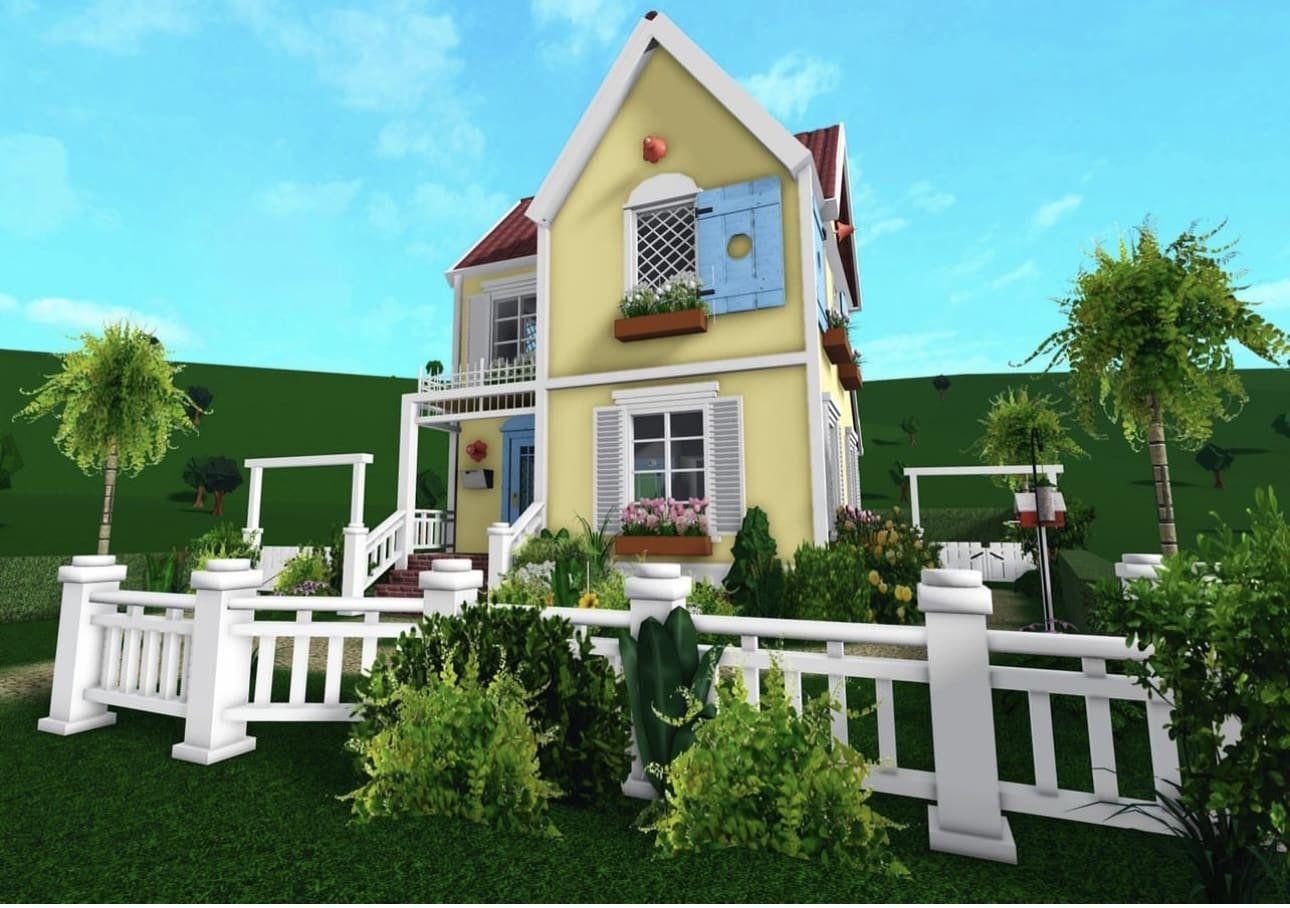 73. 1700s Bloxburg House Builds

74. Stone American House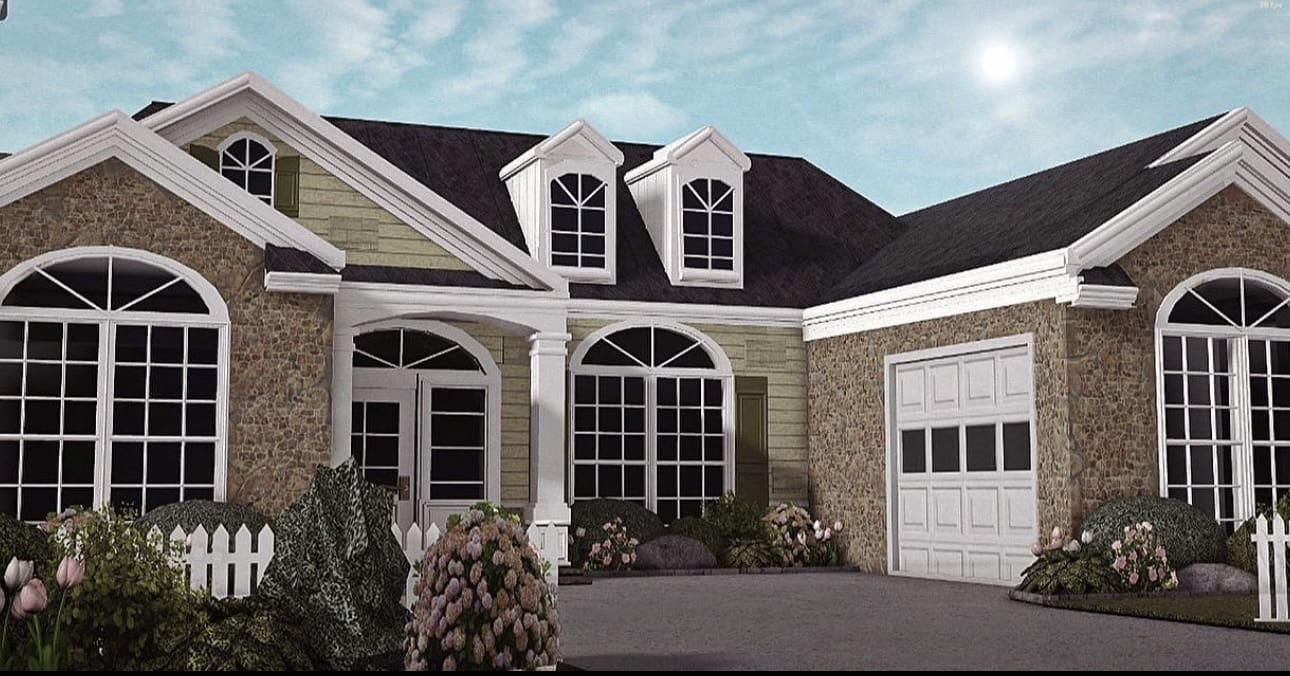 75. Castle Bloxburg House Builds
76. Autumn House Exterior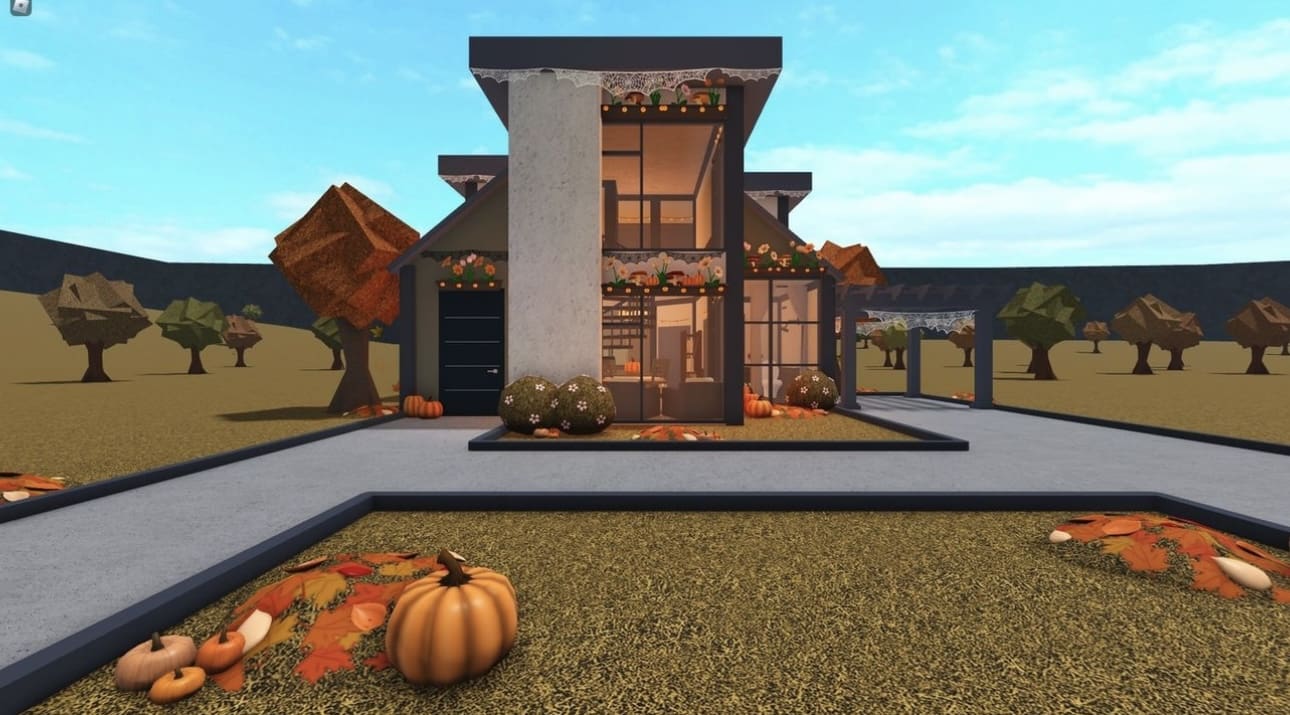 76. Mid-Century Modern House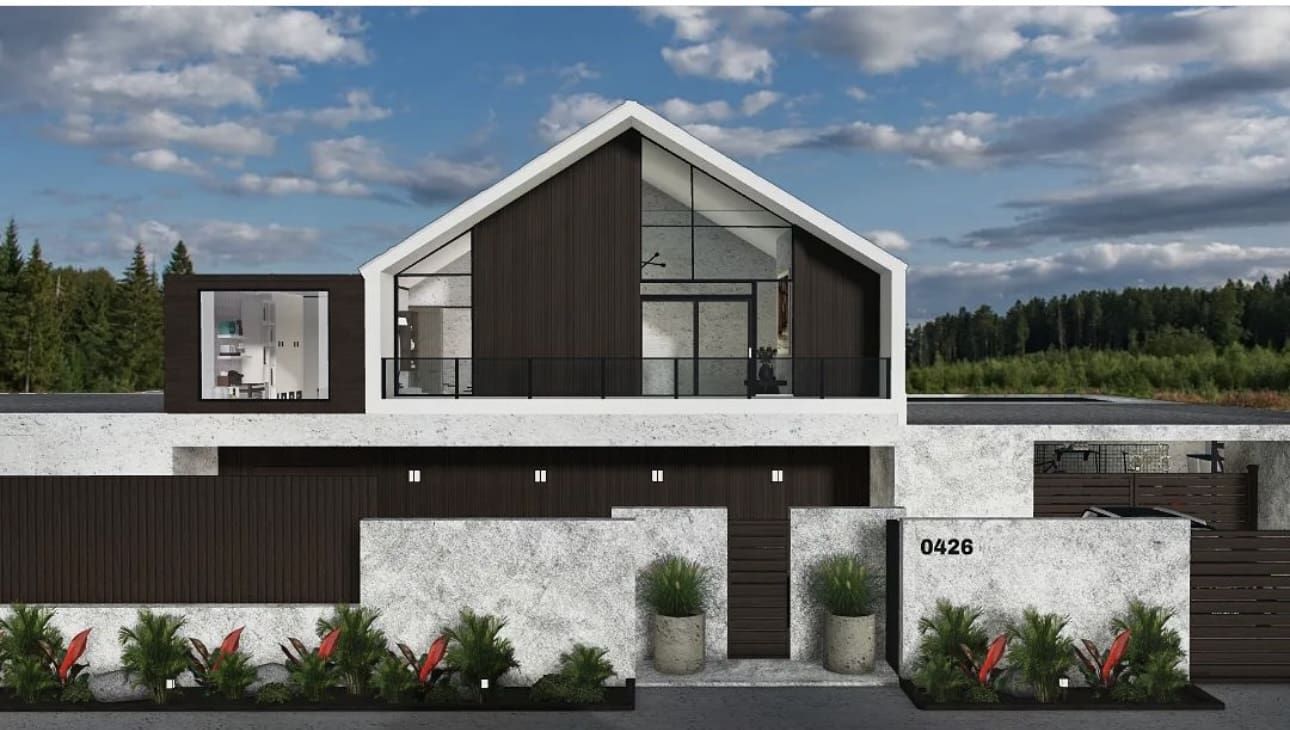 77. Family Estate House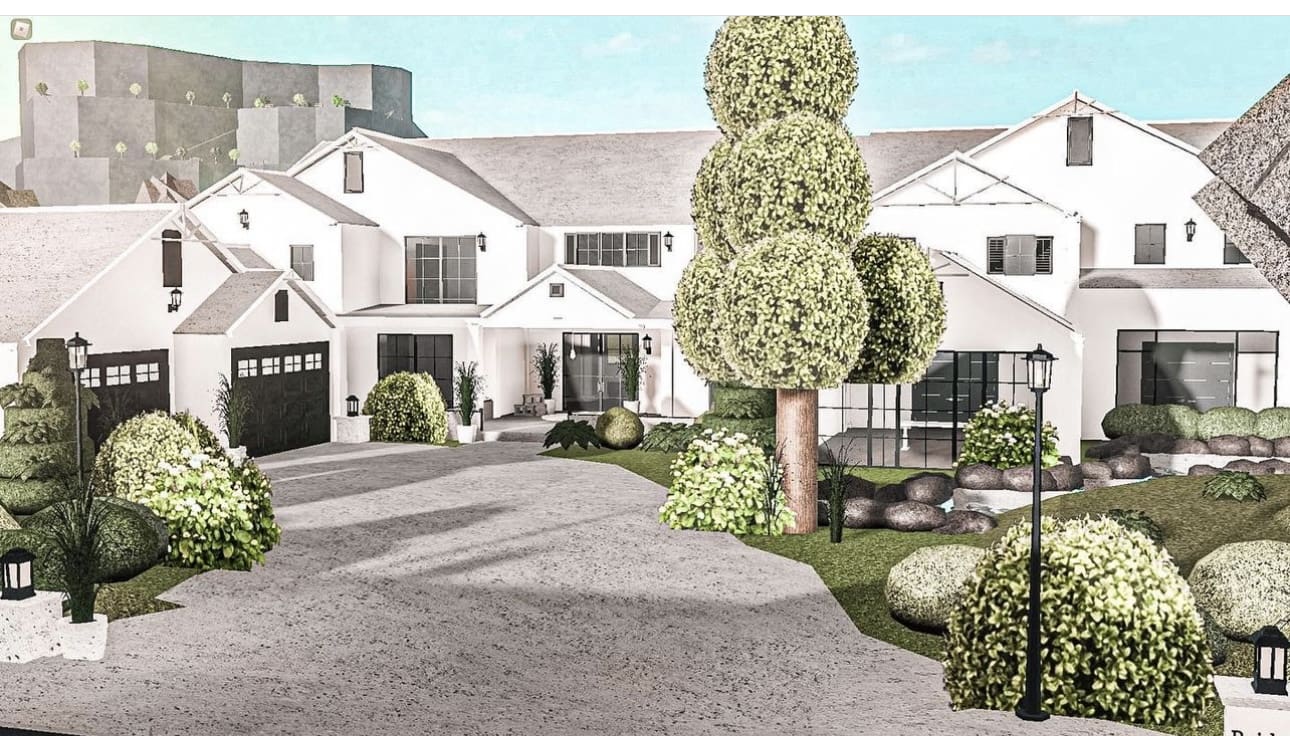 78. Manhattan House
79. Detached Family House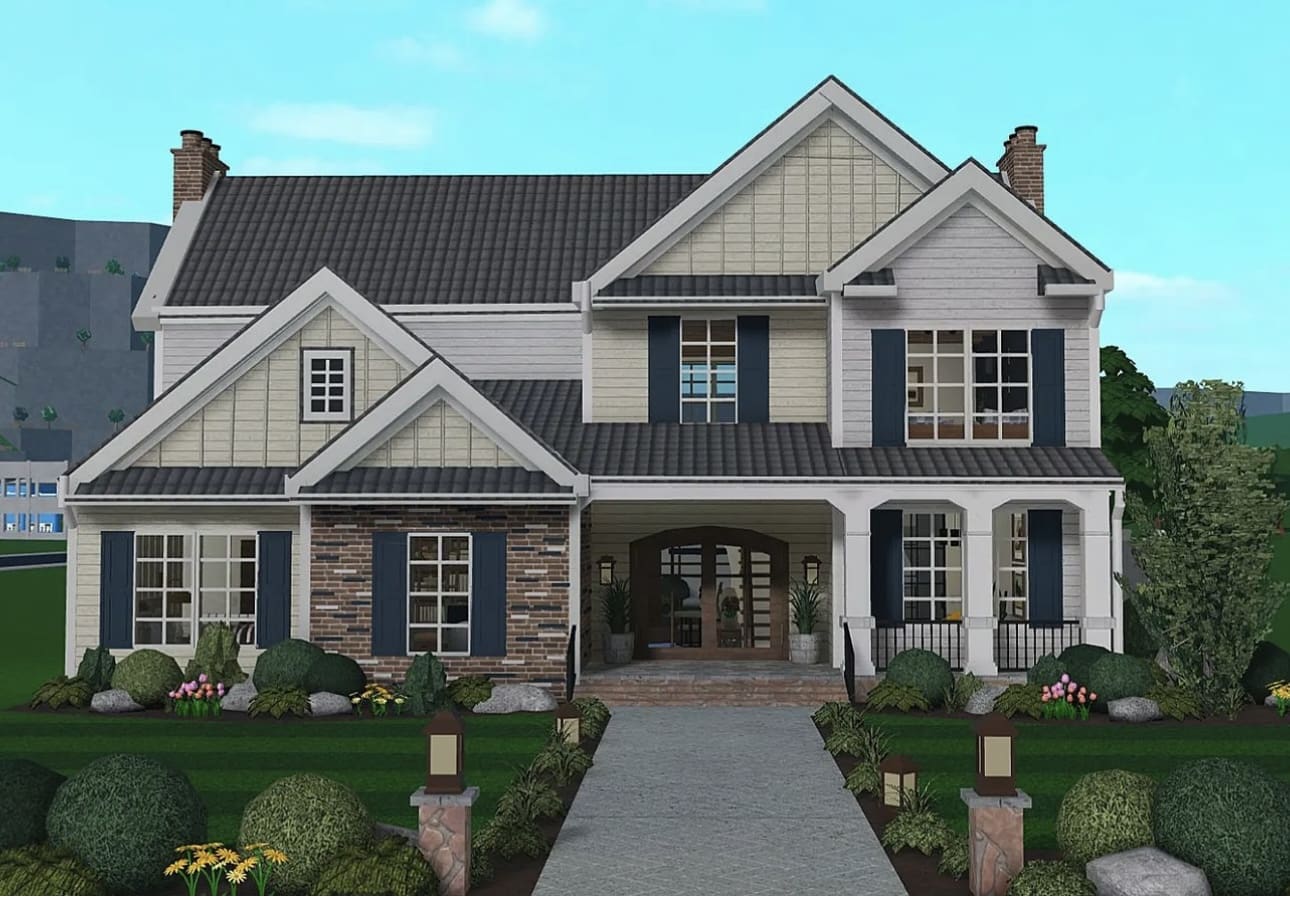 80. Blue American Family House
81. Simple Modern Farmhouse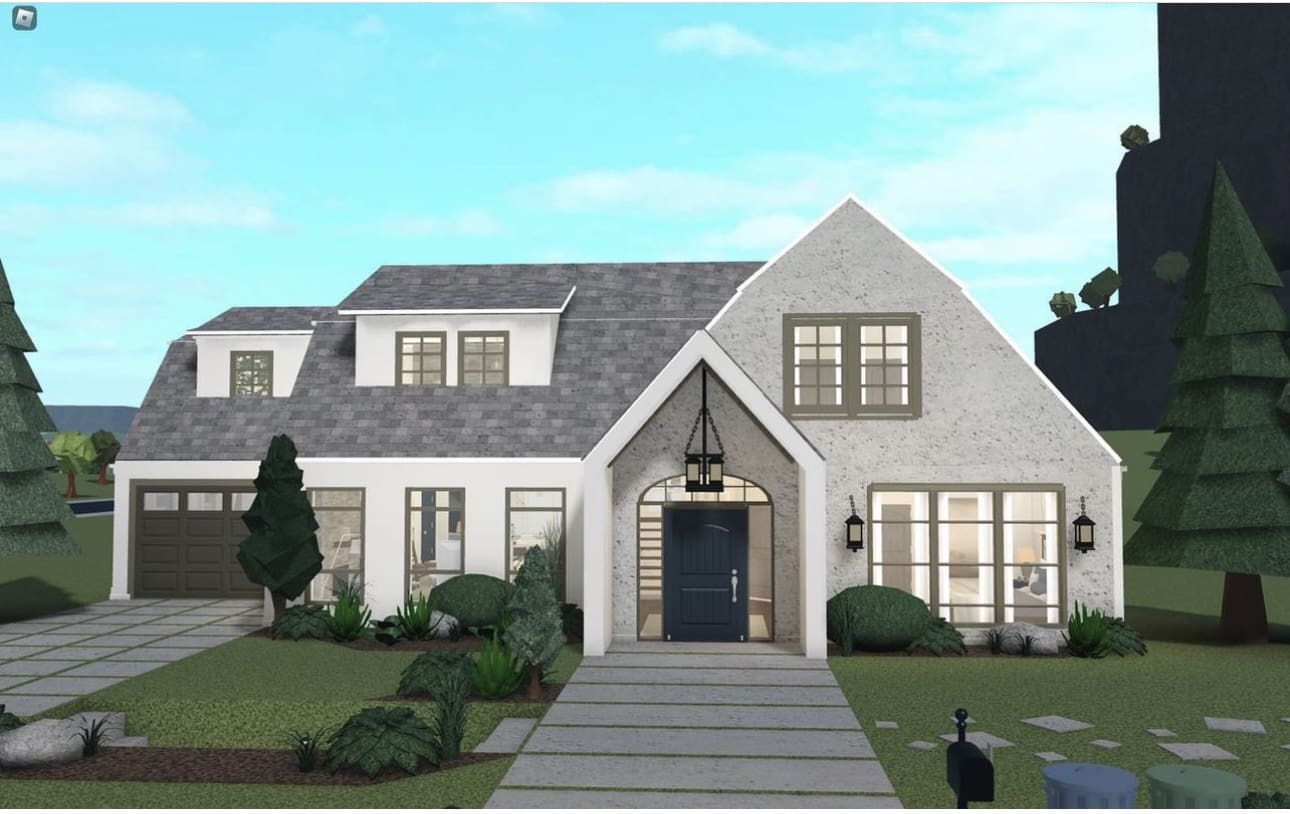 82. Simple Traditional Family House
83. Mexican Villa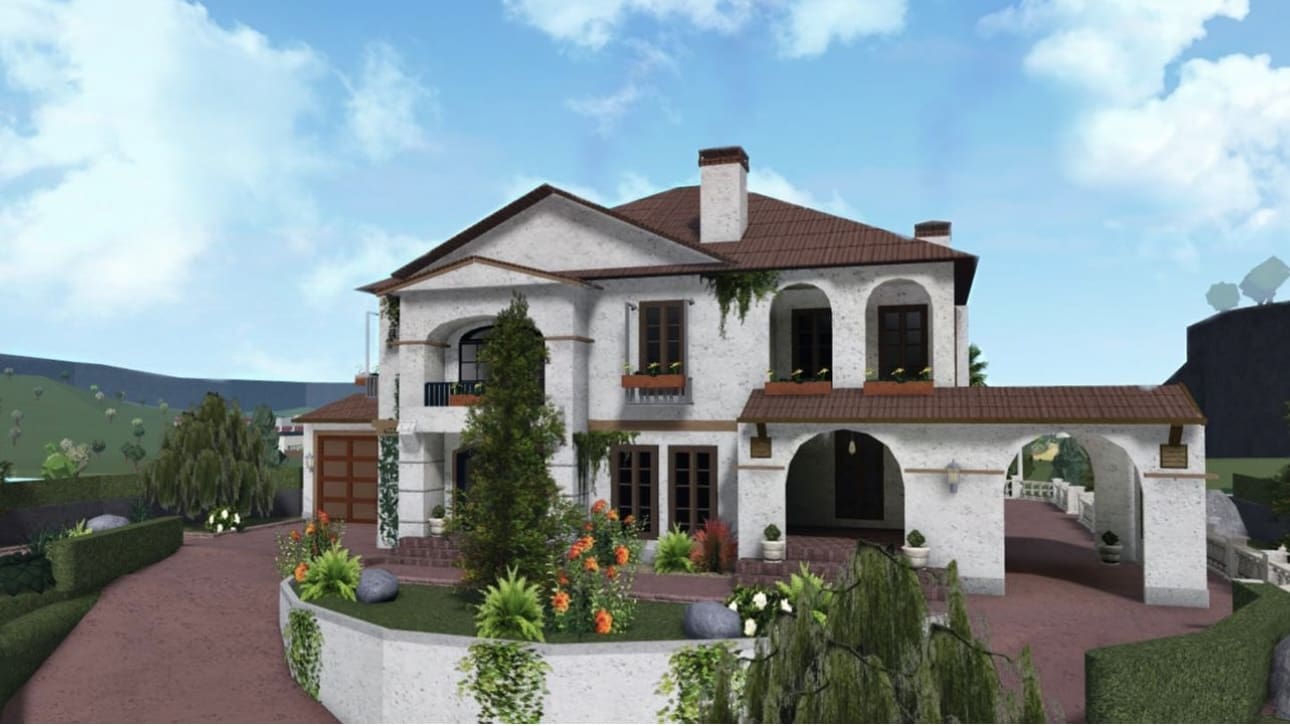 84. New Orleans Victorian House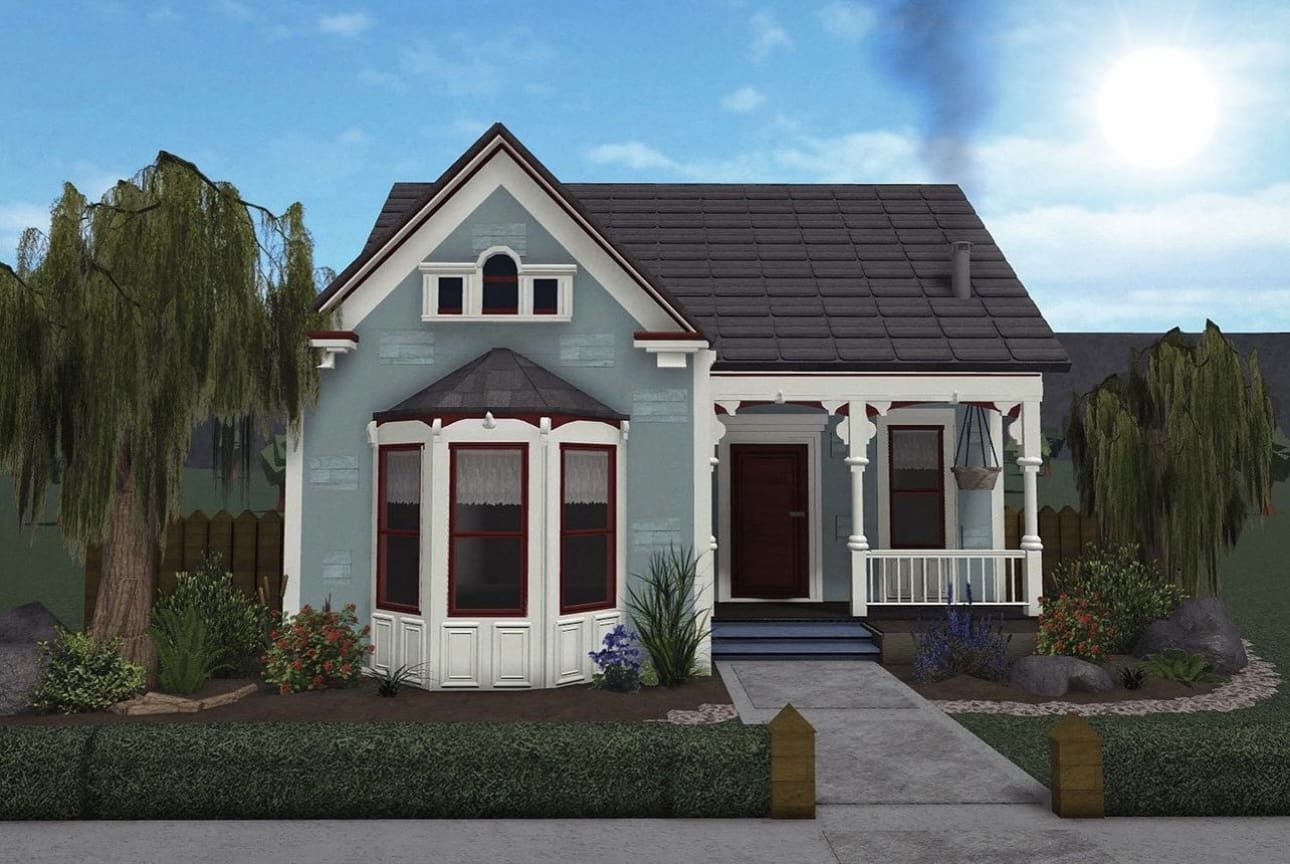 85. Floral Country-Side House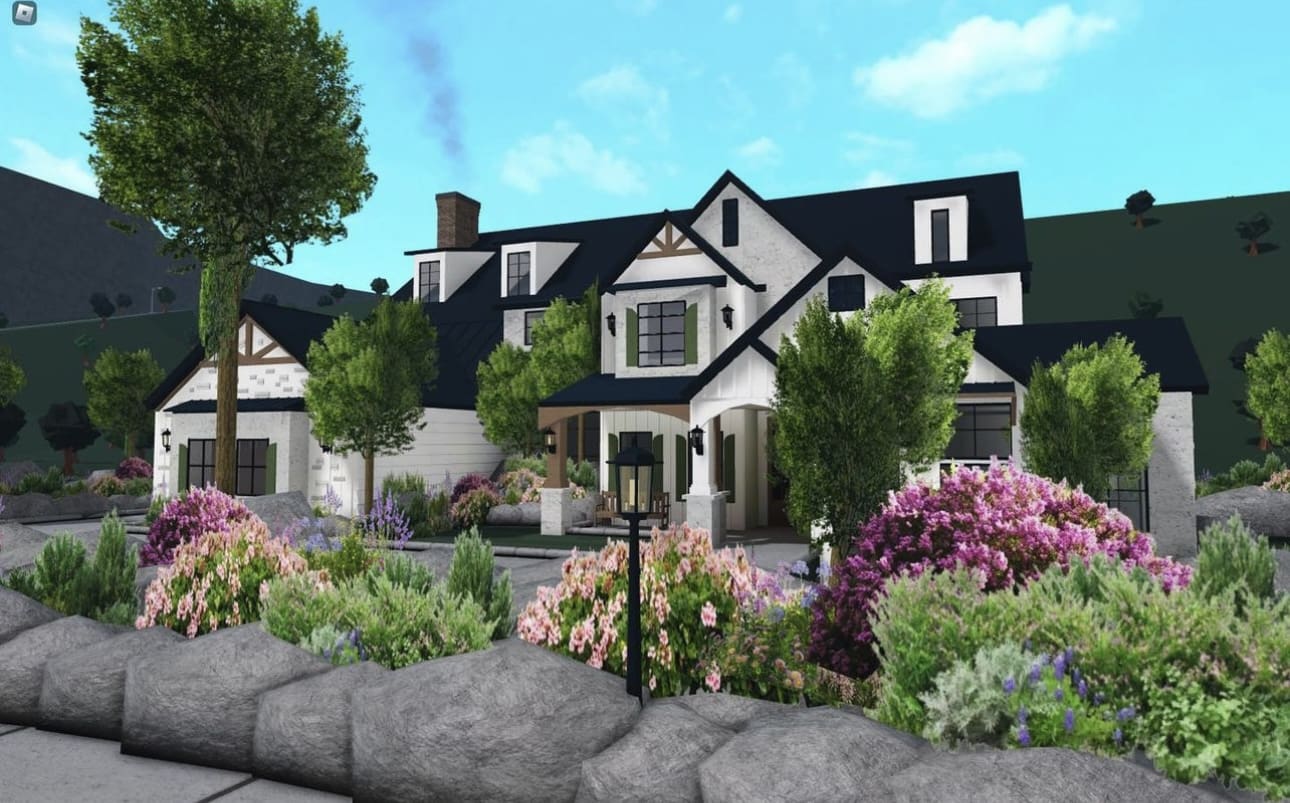 86. Winter Lake House Chalet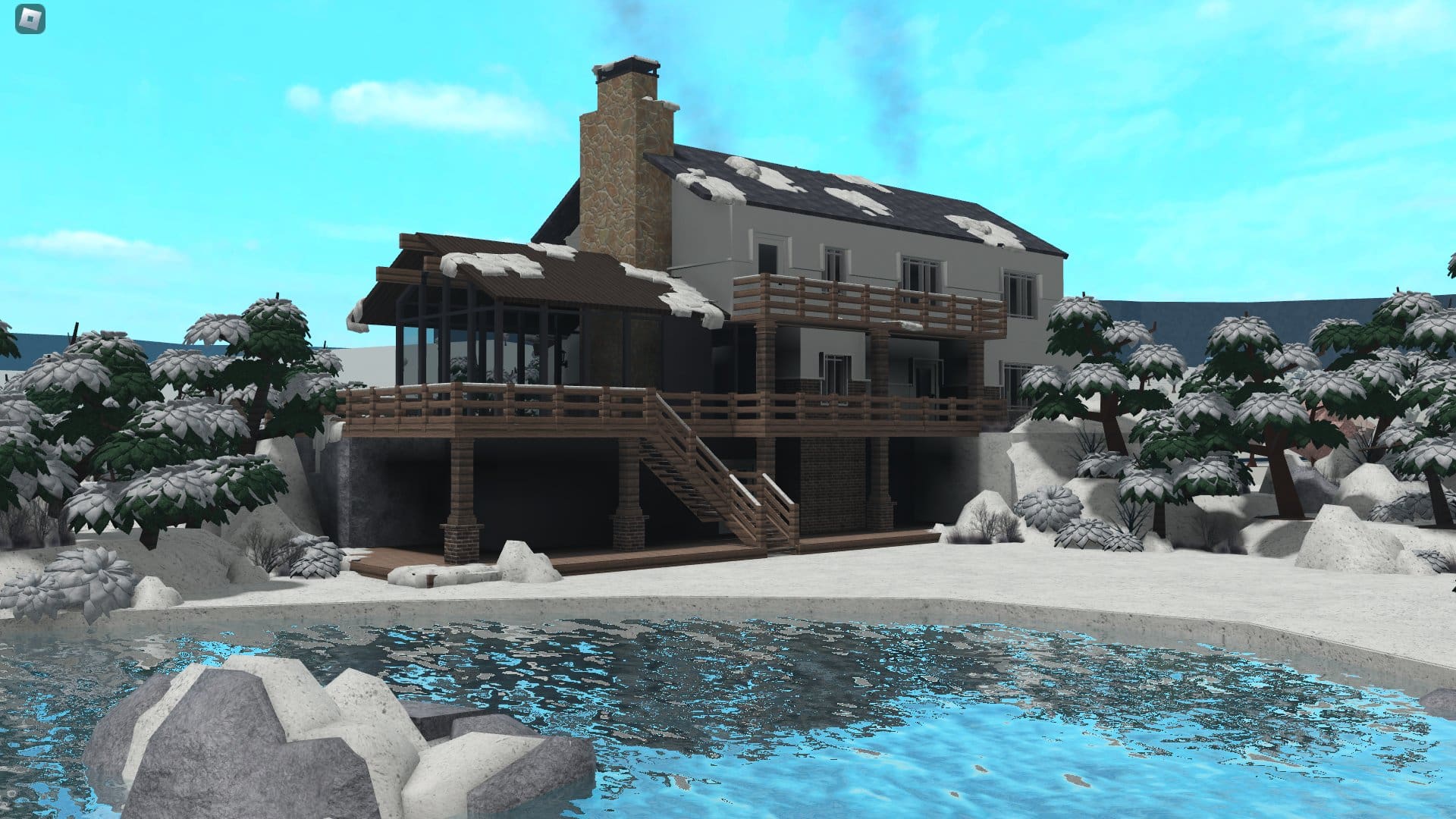 87. 1900s Shop-Front House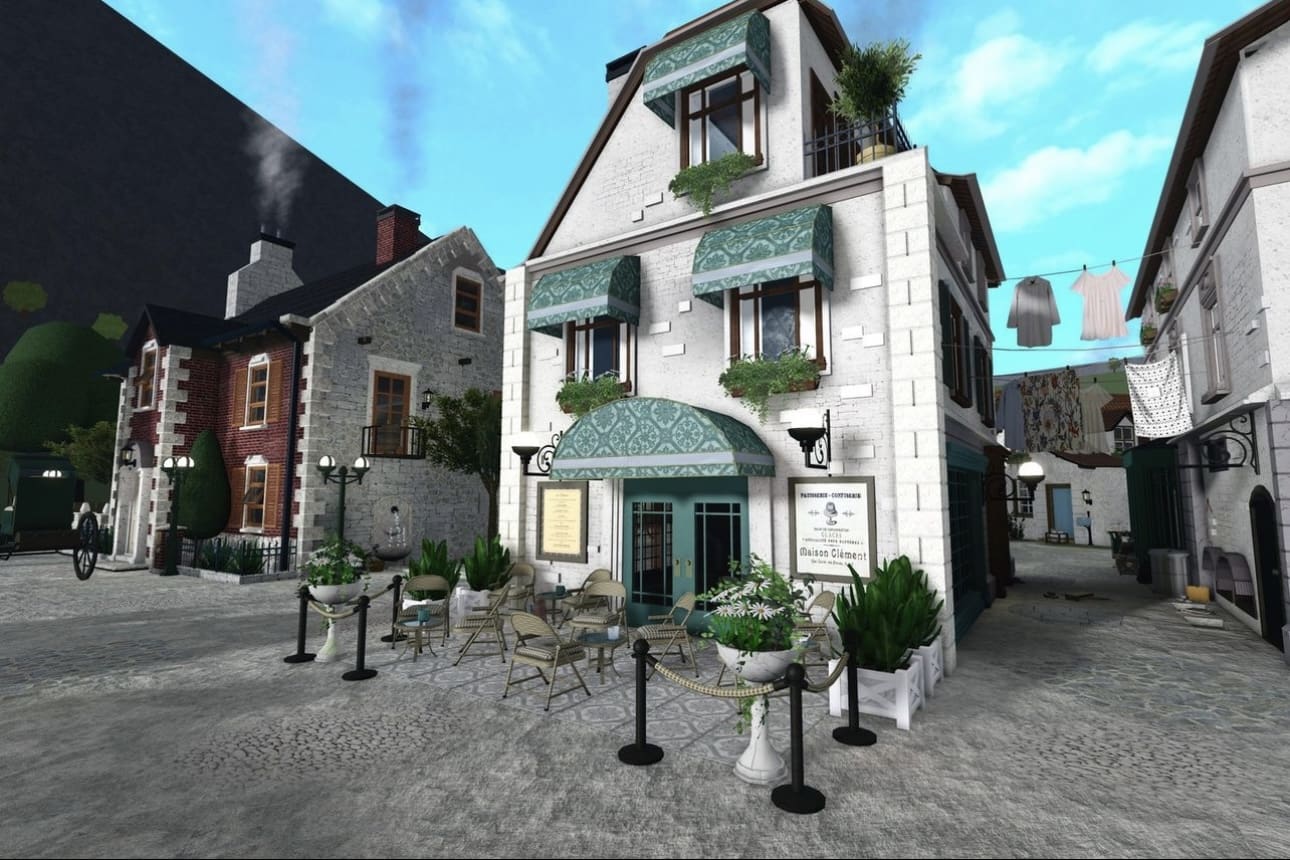 88. Modern Luxury House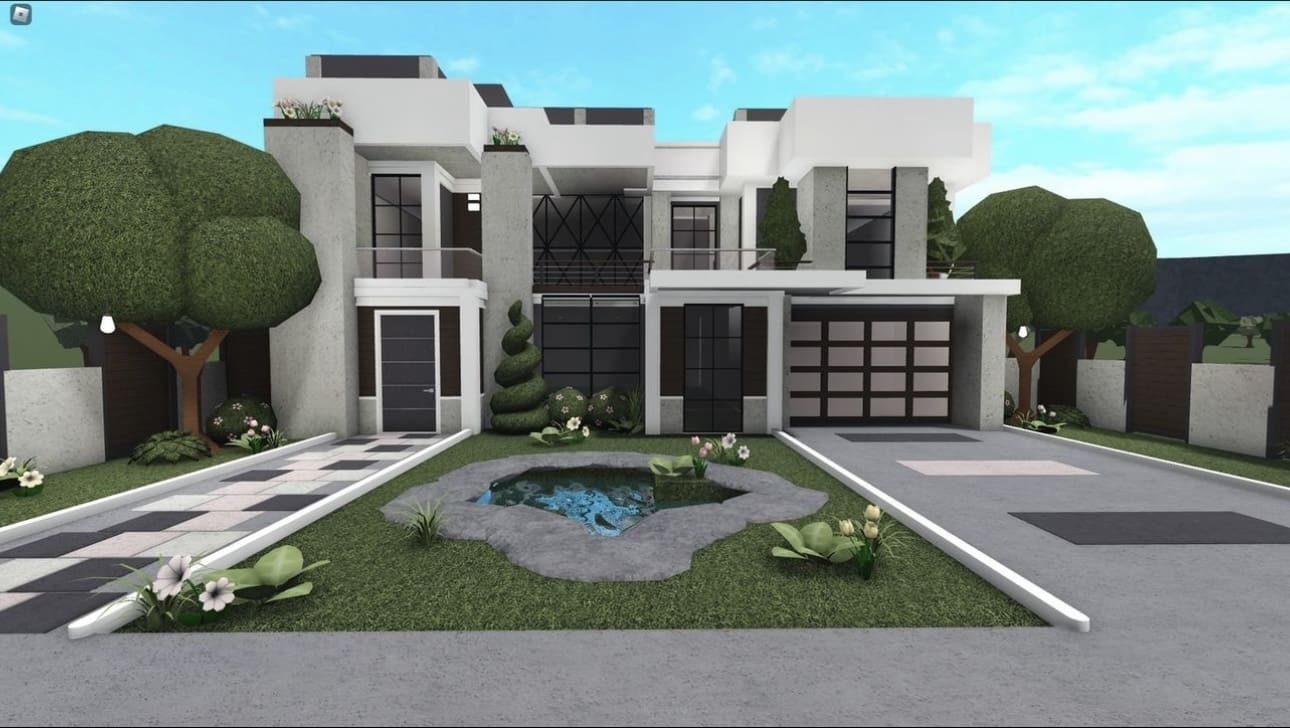 89. Townhouse Bloxburg House Builds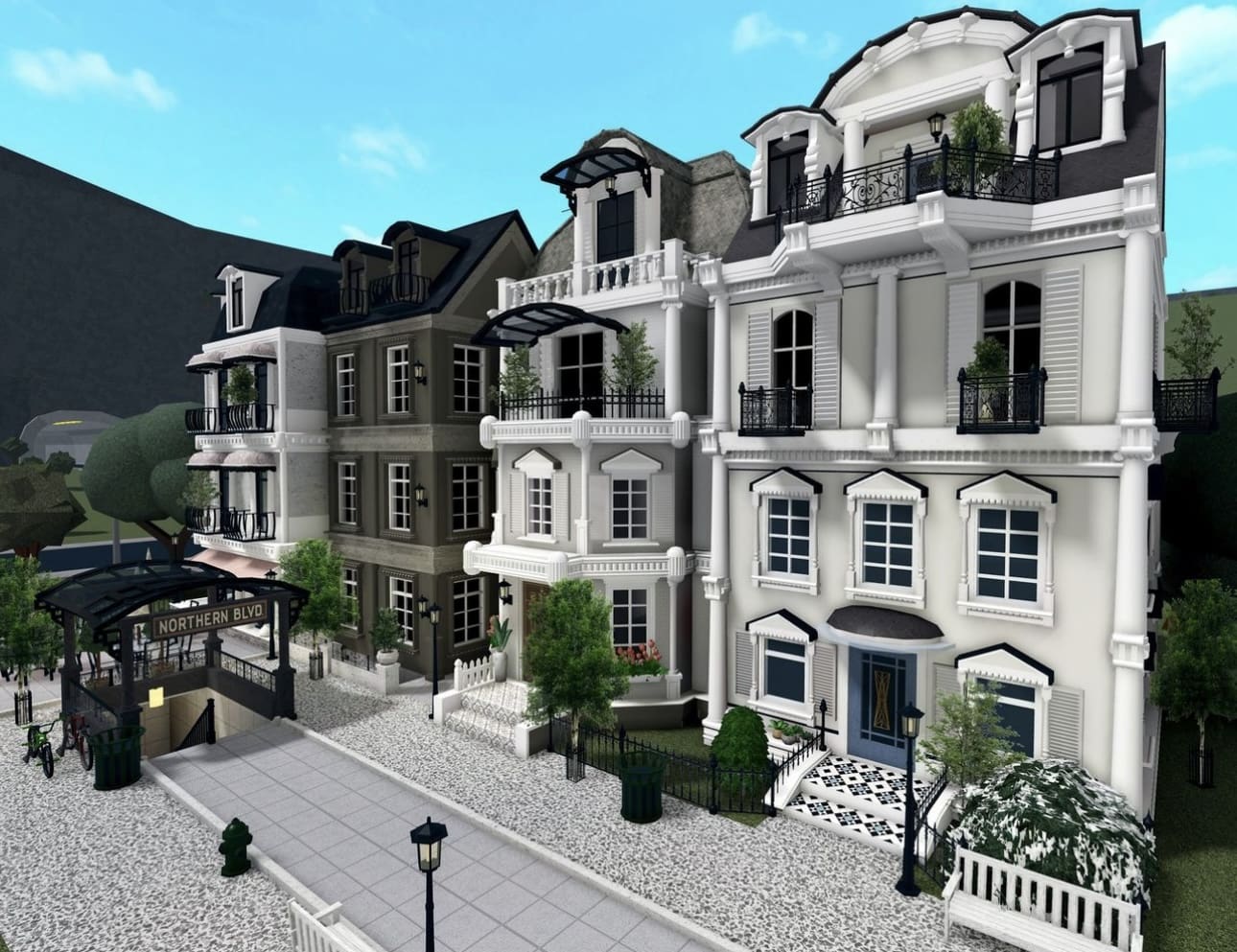 90. French Country Farmhouse
91. Romantic Farmhouse Bloxburg House Builds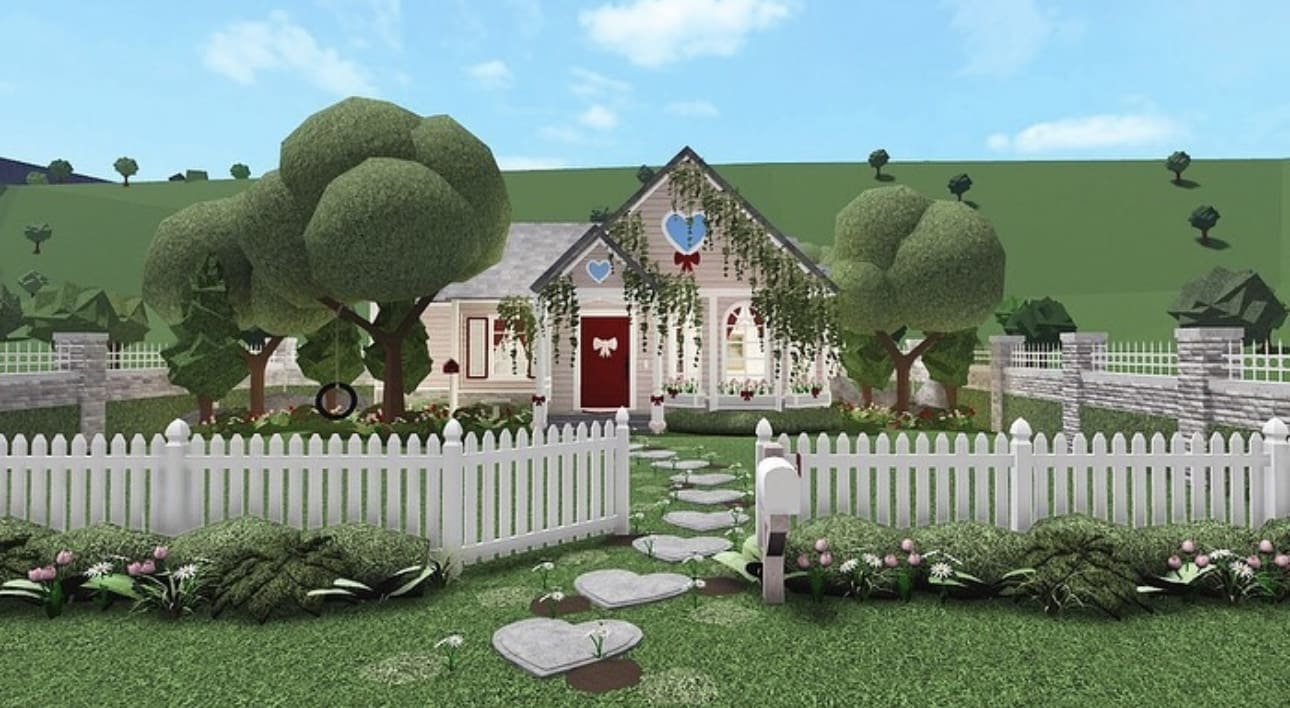 92. Dutch Colonial Revival Farmhouse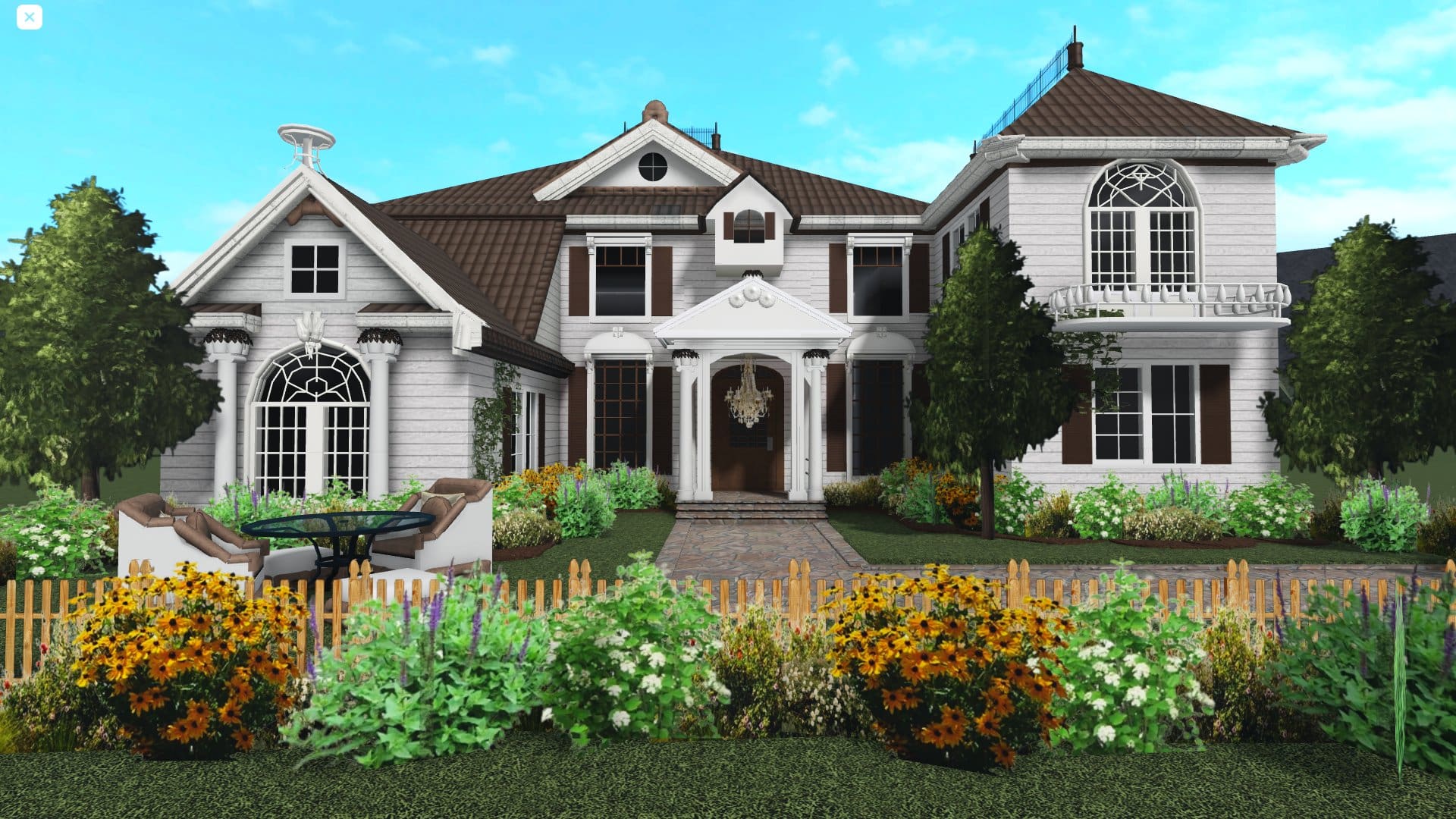 93. Spilt-Level Family House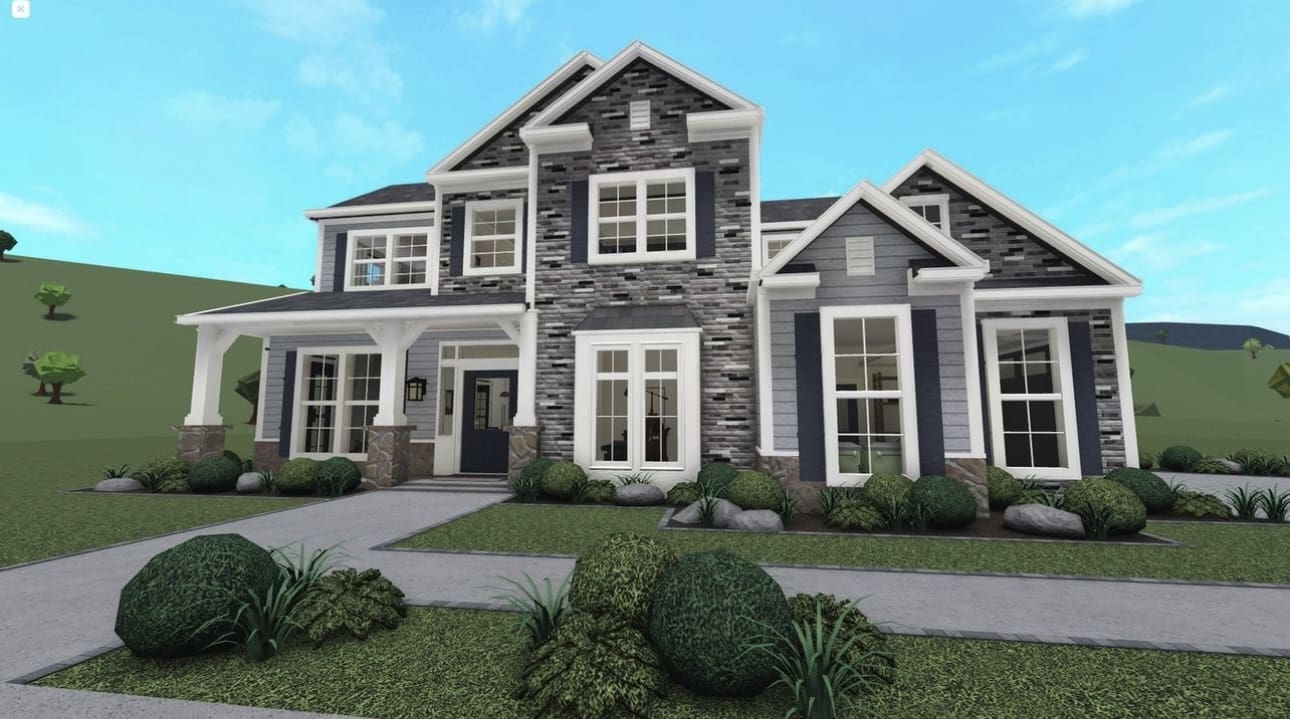 94. Scandinavian Farmhouse Bloxburg House Builds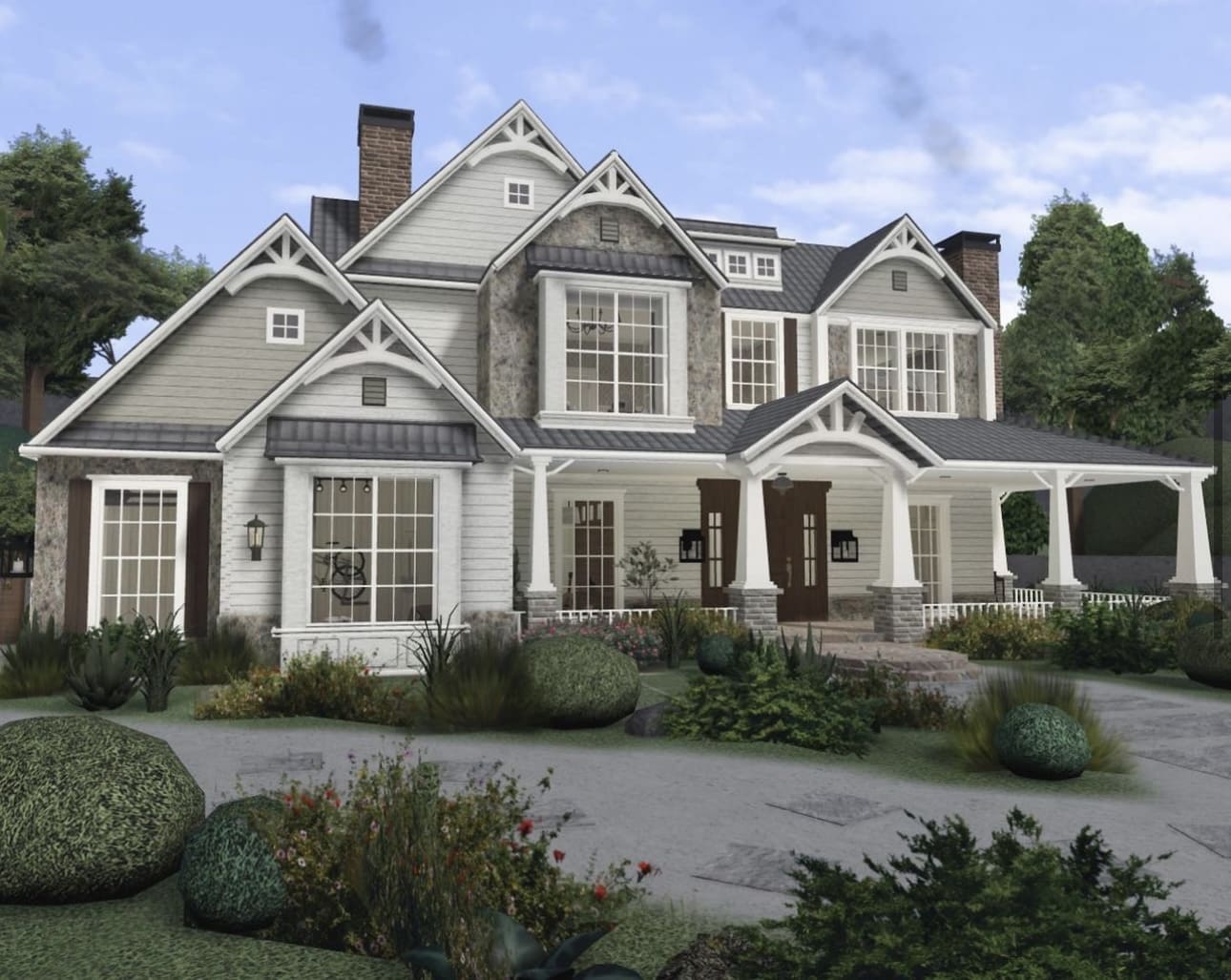 95. Meditterean Mansion
96. Overgrown Cottage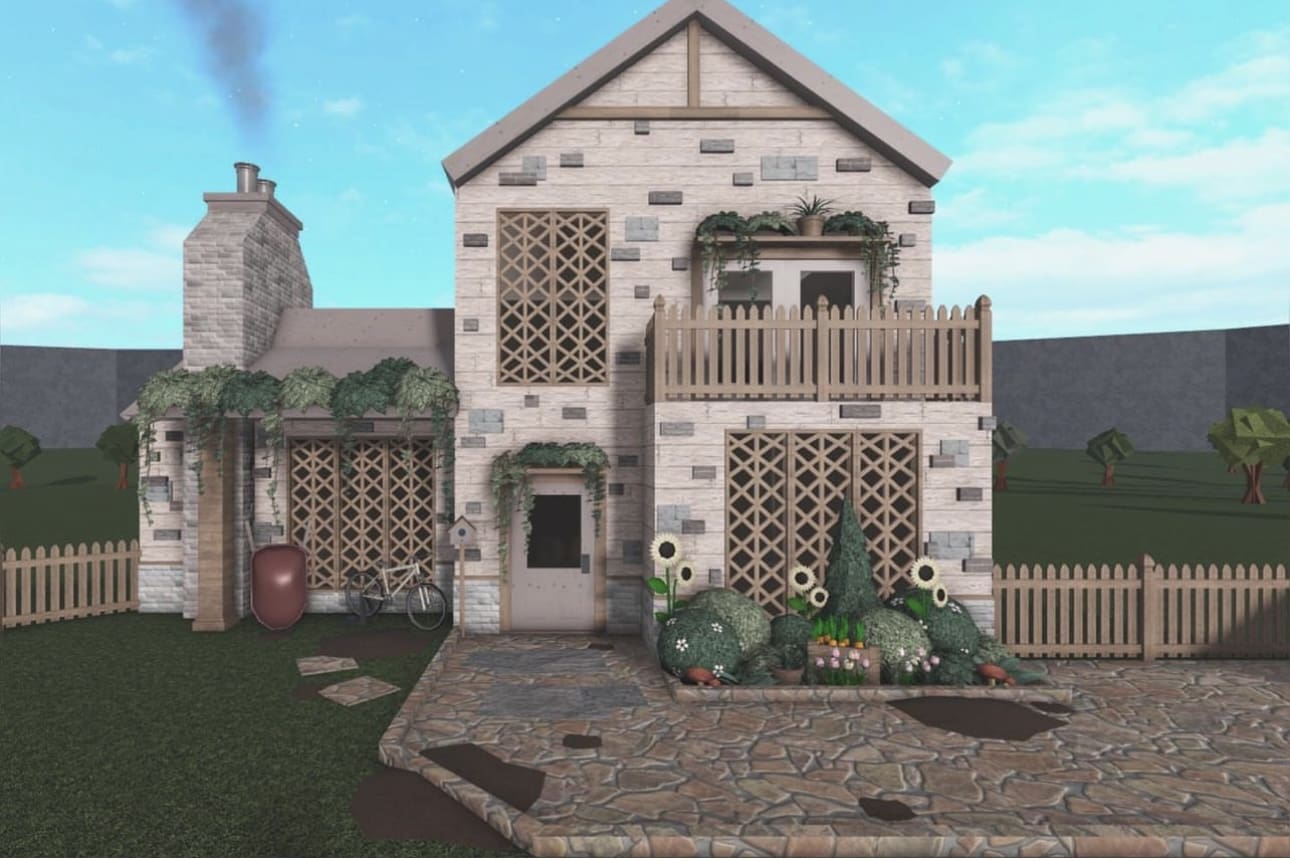 97. Houses In Greece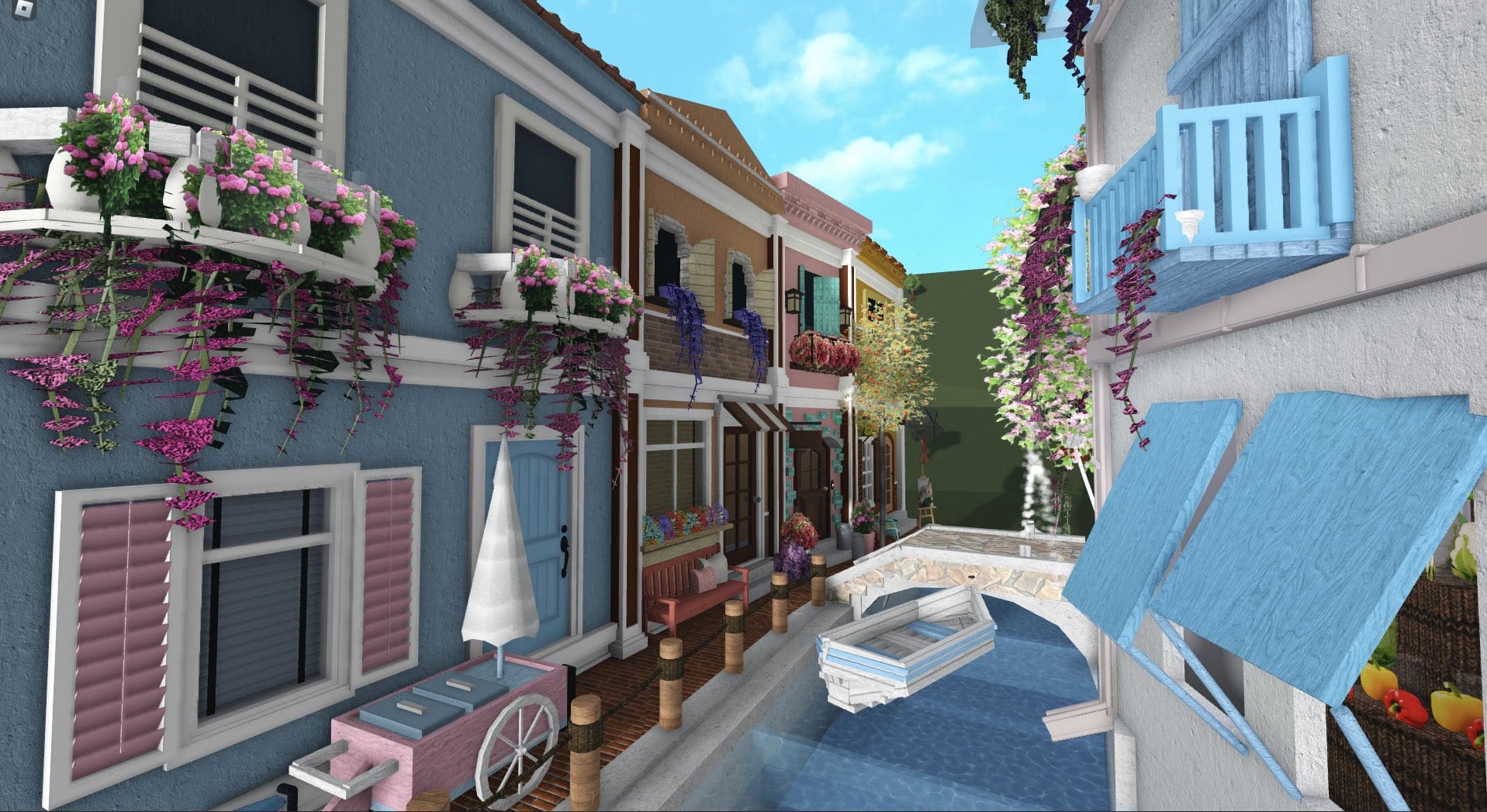 98. Modern Yellow House

99. Beverly Hills Mansion

100. Contemporary Bloxburg House Builds

Tips for Building Houses In Bloxburg
Here are some Bloxburg house ideas to keep in mind in regard to budget and design when building houses in Bloxsburg. Plus, we've added specular Bloxburg speed-build recommendations on YouTube in these sections.
Opt for a 10k Low-Cost Modern Residence
This is an excellent budget to stick to if you want to create a contemporary, one-story home for a reasonable price. You'll get a kitchen, living room, bathroom, and bedroom for under $10,000!! There's a great place to gather with friends and watch TV if they're staying with you.
Everything you need to create a 10K Modern House can be seen in this video, including bedrooms, a kitchen, a living space with windows, a trendy bathroom, and more.
Consider a Two-Story Modern Family Home
The first level of this two-story Bloxburg house has a dining room, kitchen, living room, garage, laundry room, and a bathroom with a tub!
When utilizing the bathtub on the first level, remember that it's immediately by an expansive window. An inner balcony gives you a birds-eye view of the first floor, as well as four separate bedrooms.
Embrace a House of Blush Modernity
With a lot of money, this blush house is a perfect choice for a big admirer of the color pink.
If pink isn't your cup of tea, don't worry; you can alter the hue to whatever you choose! This building has a unique look because of the attention to interior design elements and beautiful decorations. People who like a sleek, contemporary aesthetic will appreciate this building's abundance of windows and clean lines.
Go for Modern Family House on a Budget
This is a more traditional/contemporary structure that isn't as expensive (58k) as some of the more current designs with a budget in mind.
Your two-story family Bloxburg houses have everything you'll need, including an entrance hall, living room with fireplace, and dining room with table and chairs. There are also four bedrooms (one set up as an infant's nursery) and two bathrooms. There is also plenty of storage space and a garage.
The heavier woods and brown tones of this small family's Bloxburg houses give it a more contemporary and delicate air.
The colors and styles employed in the interior design work well together, resulting in a cohesive look. You may utilize some of the ideas in this Bloxburg home concept to furnish your future builds if you pay attention to the specifics.
Mid-Century Modern Architecture
This tiny Bloxburg house is an excellent example of mid-century modern design, one of our favorite designs. To summarize this build's build info: More than one level (used) There are two separate sleeping quarters. There are 2.5 baths in this home.
Designed with huge windows and angular lines in mind, this home is a perfect example of airy, contemporary architecture. In addition, the house's beautiful design is reflected in the black-and-white color scheme. Creating a place in Bloxburg isn't an easy task. Thus, the developer must have put a lot of effort into this.
Although this bloxburg house layout isn't the most up-to-date, it has many modern conveniences. To find a house with families in mind, you have to go far and wide.
Bloxburg estate stands out from the rest of the mansions on this list because of its uniqueness.
Players who like extravagant houses may check out this luxury Bloxburg mansion, which blends contemporary and classic architectural aspects. There is a particular air to the house because of the literary sense it exudes. We are sure that you will like it.
Final Thoughts
Modern house Bloxburg plans and ideas submitted by the community may be a great resource when deciding what to construct in Bloxburg. With a vast fan base, Bloxburg is one of the most popular games on Roblox, and its Sim-like gameplay is centered on living simulation in a fictitious town.
In this virtual environment, users may get their hands dirty with various activities such as occupations, emotions, and a plethora of locales.
However, the game's remarkable house construction possibilities are a crucial lure for many in the community who are searching for Bloxburg house layout designs and Bloxburg house ideas to create the ultimate virtual dwellings.
Did you find any inspiration from our 1oo best Bloxburg house builds? Let us know in the comments if you've come across any more unique ideas for your Bloxburg home that we haven't included in this guide.
DISCLAIMER: WE DO NOT CLAIM RIGHTS ANY OF THE PHOTOS ON THIS PAGE. ALL IMAGES WERE SOURCED ON SOCIAL MEDIA AND WERE FOR INSPIRATIONAL PURPOSES ONLY. CREDITS WILL BE GIVEN TO CREATORS UPON REQUEST. 
You may also enjoy our article on:
Pin to Save for Later!