The Belfast Sink: The Best to Get a Classic Kitchen Style
Belfast sinks stand out for their uniqueness. A Belfast sink should not be confused with the kitchen countertop, allowing that it creates contrast when installed. You can find porcelain, granite, stainless steel, concrete Belfast sinks for all settings.
Surely you have realized by now that these sinks can be found in many homes. The popularity of the butler sink is gaining ground in European homes, something that did not happen a few years ago. In the past, it was only considered for American and Canadian homes. In this article, you'll learn more about the Belfast sink, also known as the butler sink. Keep reading.
The versatility of the Belfast sink
Belfast sinks are very versatile. Since they are large, they make it easier to do the dishes and wash vegetables. As these pieces are enameled on all sides, you can fit them even in the smallest kitchens by putting them perpendicular to the countertop. Certainly, their classic aesthetics give your kitchen a special touch.
As mentioned above, a Belfast sink can be used in any kitchen style. Thanks to its cubic shape and great depth, it adapts perfectly to a rustic kitchen vibe. Plus, it is mostly made of porcelain and features a stain-steel Belfast sink waste.
The Belfast sink is practical in areas with little space, and unlike a conventional sink, could not have a drainer and takes up little space.
For Country house styles
Belfast sinks are an element not only to decorate traditional and classic kitchens but also contemporary ones, thanks to their new colors and innovative finishes. They are sinks that take on great prominence in the kitchen because of their front skirt.
This type of sink is placed on a piece of furniture lower than normal. So, they usually stand out on the countertop.
Ceramic Belfast sinks are the favorites to decorate country, romantic, and rustic-styled houses. They are particularly robust sinks that resist scratches. There are also modern versions in stainless steel or composite materials like Corian and Silestone. Additionally, they show a neat design that fits perfectly in modern and contemporary kitchens.
What about double butler sinks?
A double butler sink is a type of Belfast sink made up of two tanks of identical dimensions and a drainer. It can comprise a large bowl, a smaller container, and a drainer. Larger models are equipped with a sauce dispenser between the two tanks and the drainer.
Conventionally, the smallest double sinks are 75 cm long and the largest 114 cm, approximately. The minimum width of each tray is 30 cm and 25 cm deep. Of course, the larger the dimensions, the easier it will be to wash the dishes. The presence or not of a dishwasher is decisive in the choice of the dimensions of the two buckets.
A double butler sink is traditionally reserved for large spaces. It can be placed on a piece of furniture of the same size or directly integrated into the worktop. The installation and the connection to the water inlet and outlet pipes are relatively simple but a little longer than a small Belfast sink. However, there are practical corner models that are space-saving.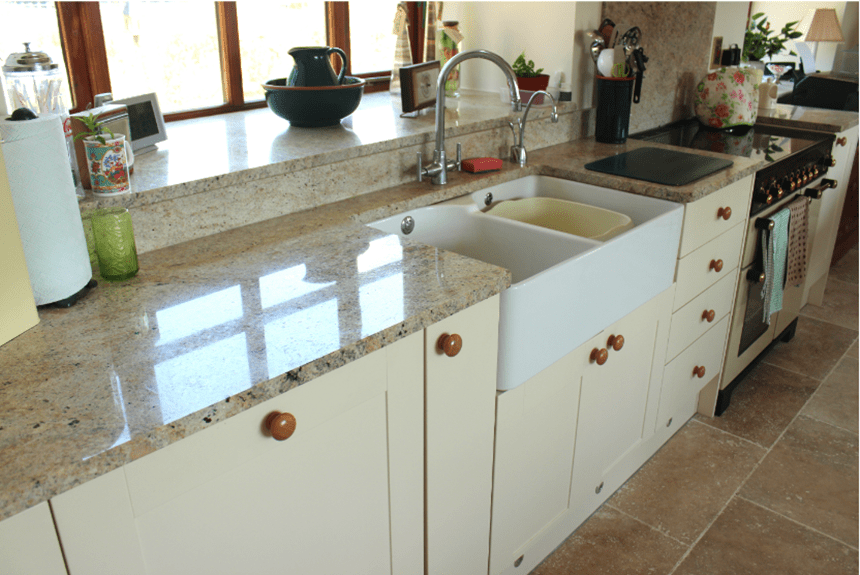 Adding a Belfast sink to the kitchen
Perhaps Belfast sinks are becoming popular because of their adaptability. They are sinks that adapt very well to any kitchen, whatever the style, something that is hard to achieve with other sink types.
These sinks are manufactured with special care, possess a handcrafted finish, and are incredibly resistant to shocks. They are cubic and deep. The best materials for these sinks are porcelain and ceramic because of their resistance and durability.
Obviously, a Belfast sink will always make its way through a rustic kitchen. On the market, you can find different alternatives to this traditional ceramic sink that can suit any environment. Belfast sinks are available in a wide range of materials, such as steel, Silestone, and concrete. This makes it possible to add it to a minimalistic and industrial vibe.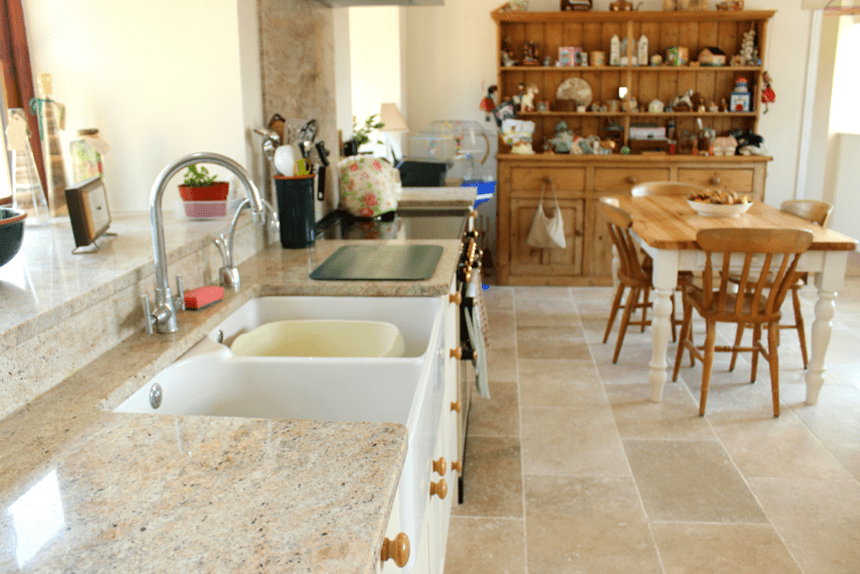 These sinks are often associated with rustic kitchens, country houses, and Nordic kitchens, but the reality is that it is increasingly common to find them in modern construction kitchens.
You can see them on TV in tons of Canadian and American programs. In other countries like Spain, it has been around for a short time but has gained great acceptance. You can buy an Ikea butlers sink from Ikea, one of the best makers.
Undoubtedly, many people will continue to install Belfast sinks in their kitchens. Due to their showiness, they definitely make a difference. You can integrate it as if it were another sink among the kitchen furniture or create an independent laundry area, as its showiness allows it. These tools are more than just a sink; they are powerful decorative tools for your kitchen.