Modern Office Decorating Ideas
Is your office looking fresh and new? It might be time for a decorating change. But no matter how unique your tastes, you don't want your lobby or workspace to look too distracting or unprofessional.
The right decors can do wonders for productivity. All offices can benefit from a budget-friendly makeover.
Check out these modern office design ideas for a space that is both inspiring and productive.
Minimalist Office Decorating Ideas
If you are looking to add a touch of minimalism to your office space, there are a few key elements you will want to focus on. For starters, consider opting for a sleek and simple desk. If you have a lot of paperwork or office supplies, look for creative ways to store them out of sight.
Also, make sure your office space is well-lit, both for aesthetic and functional purposes. With these key elements in mind, you can create a minimalist office space that is both stylish and functional.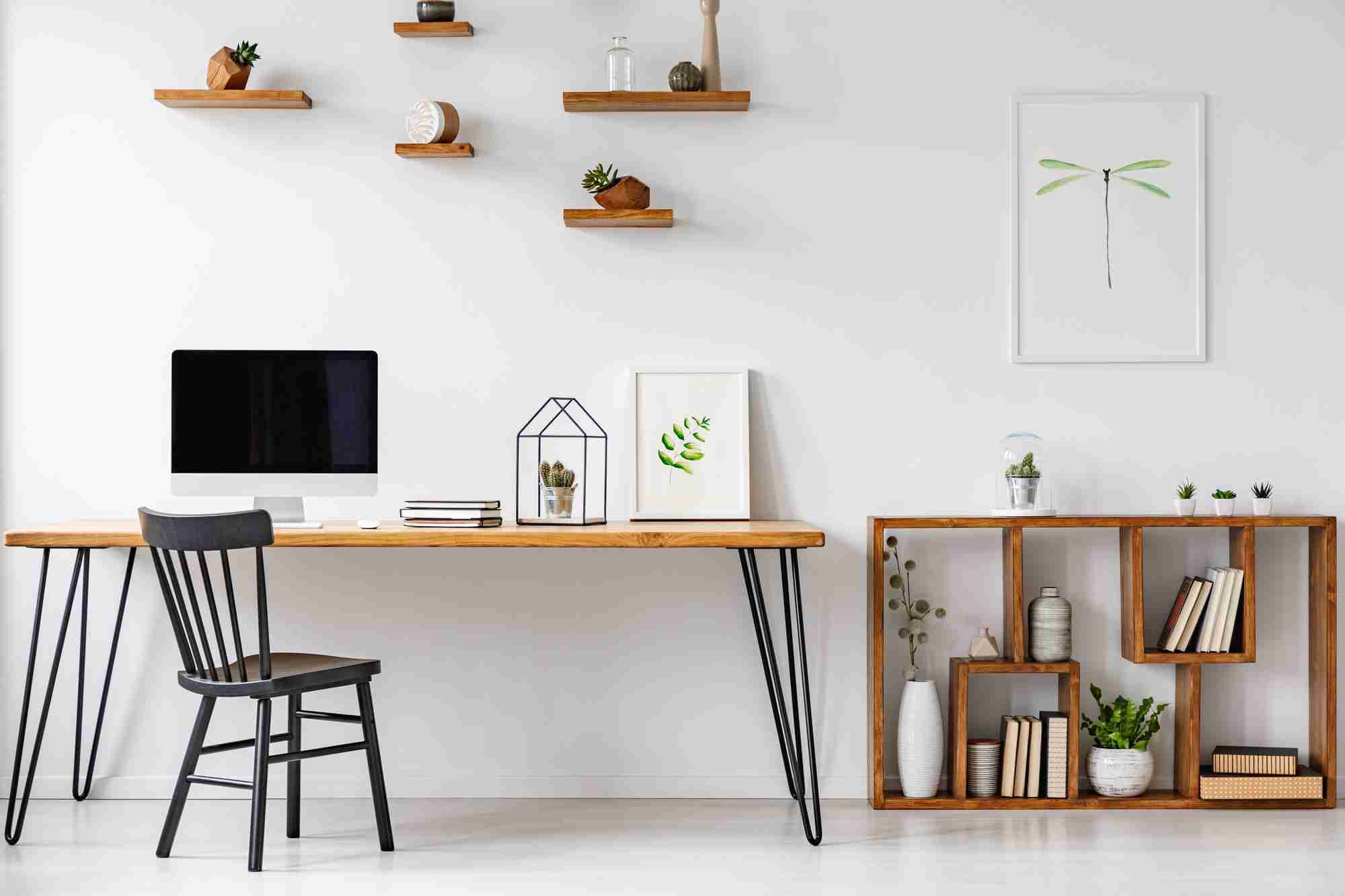 Bring in Some Nature Indoors
One way to help improve your mood and boost your health is by bringing in some nature indoors. Even if you don't have a lot of space, there are plenty of ways to add a touch of the outdoors to your indoor spaces. Try placing a small potted plant on your desk or windowsill, or adding a vase of fresh flowers.
Taking a few minutes each day to connect with nature can help refresh and rejuvenate you to help you be more productive in your day-to-day tasks.
Incorporate Metallics in Your Office Decorations
One of the most popular ways to incorporate metallics in your office decorations is to use them as accent pieces. This can be done by adding a few gold or silver accent pieces to your desk, or by hanging framed artwork with metallic accents.
You can also add a metallic-toned rug to your office space to add a touch of luxury. If you want to make a big impact, consider painting one wall with a metallic hue. This will add a touch of glamour to your office space and make it feel more luxurious.
Be Bold With the Color of Your Office Interiors
A pop of color can make any office feel more lively and inviting. Adding a few colorful accents to your office space can also help boost your mood and creativity. If you're looking to add a little more personality to your office, don't be afraid to go bold with color.
Choose a few bold hues that complement each other and start adding them to your space. You can paint an accent wall, add in some colorful decors, or even upholster your furniture in a vibrant fabric.
Whatever theme you prefer, it is always essential to have a clean office environment. Outsource your cleaning tasks so you can only focus on your actual work and productivity.
Decorating an Office Can Boost Everyone's Mood
Decorating an office can be a great way to boost everyone's mood. It can be as simple as adding some new artwork or changing the furniture around. It is also a good way to show employees that you are invested in their well-being and want them to feel comfortable in their work environment.
Decorating an office can be a fun team-building activity. If you want to get started, visit our blog to find more office decorating ideas!