Cladding Panels To Renovate Walls
Want to create a warm atmosphere in your room? Do you want to change your interior or exterior decor? Why not opt for cladding panels? This type of coating lends itself to all house decoration styles by refinishing inside and outside the home. The practicality and efficiency of cladding panels make it the right choice for wall refinishing. In this article, you'll find various reasons to choose wall cladding for the kitchen, washroom, and walls in general.
Opting for decorative wall panels is a great idea, as they provide a better look to your living room or bedroom. Designed from resistant materials, wall panels come in several models. If you want to bring a touch of originality to your home, wall covering is undoubtedly the solution.
Keep reading to get more insights into cladding panels.
Advantages of wall panels
The first advantages of wall cladding are on the decorative level. Your home interior and exterior become more aesthetic. It can replicate the look of wood, brick, and many other elements. Additionally, there is a wide range of exterior wall panels, such as red brick siding.
With wall cladding, you don't need to spend a fortune to have the interiors of your dreams. Your rooms will look larger than usual with decorative wall panels because of their appearance. Plus, cladding panels have other advantages that have nothing to do with styling rooms.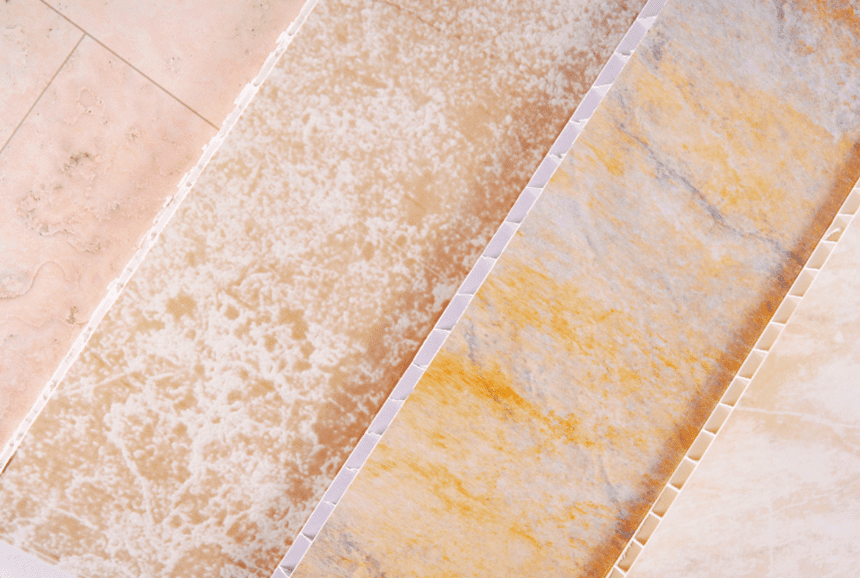 Other advantages of cladding panels include:
Ease of installation
Covers damaged walls
Insulates your home interior
Plastic wall panels are also very quick to install, which is why they are highly in demand. They can be laid like tiles.
Also, if you have cracked or holey walls, these cladding panels conceal this and provide a nice look. As for insulation, you will save money on your electricity bills since it retains heat. Your rooms will therefore be perfectly insulated from the noise that comes from your neighbors.
Bathroom cladding
If you have a bathroom and want to change the wall decor and make it look like it is made of another material or simply give it a different touch, bathroom cladding can help because it gives warmth and elegance. But in a bathroom, not all materials are suitable because of humidity. There are materials that can deteriorate very quickly due to humidity.
You may think that wallpaper is not the most appropriate bathroom ceiling cladding, but that is because you don't know the vinyl wallpaper qualities, which withstand splashes and humidity without wearing. Although you can place it fearlessly on any wall, you can never decorate a shower with it.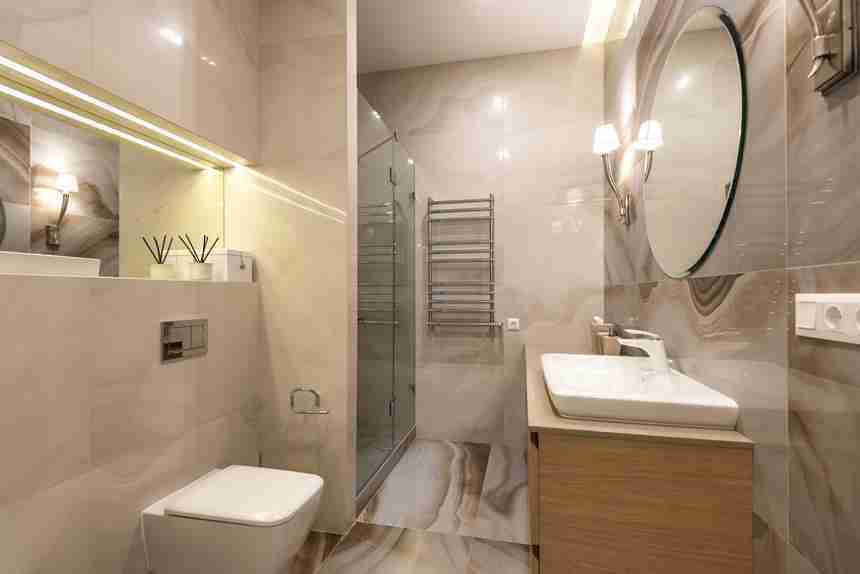 Kitchen wall cladding
New technologies have made it possible to create tons of designs and finishes that are a decorative option to revamp any kitchen.
Somewhat further from the typical more traditional tile, kitchen wall cladding creates impressive effects, while it is resistant and low-maintenance. These panels can be used to achieve a more sophisticated style or a classic one.
Beveled tiles, rectified tiles, mosaics, creative murals, multicolored tiling, or even rustic-style tiles are good alternatives when renovating a kitchen, as you see in many Pinterest and Instagram posts.
For many years, tiles were the only option for cladding kitchen walls. Hardly anyone dared to switch to another material, until the arrival of many natural and synthetic products such as granite, quartz, glass, or stone, among others, which transform any kitchen, provide new aesthetics, and have applications aplenty.
Wooden or 3D wall panels?
Besides plastic and stone wall cladding, there are several types of wall panels on the market. However, customers are often torn between wooden wall panels and 3D ones. Wooden wall cladding offers your home elegance and resists water. Your rooms look much more authentic with such a great variety of designs. If you choose 3D wall panels, you can customize them whenever you wish.
3D wall panels adapt to all rooms without exception. Presented in various models, this type of decoration reinvents your interior and creates a perfect illusion for the viewer. Plus, this material is designed from eco-friendly elements and offers excellent thermal and sound insulation. It also allows adding more style to interiors with other handcrafted decorative elements.
Generally, cladding panels perform well in terms of sound insulation. In an apartment, living close to neighbors can be bothersome as they will know everything that happens in your home.
In conclusion, using cladding panels is an excellent alternative to style the interiors of the house. You can install panels that highlight your personality, but with the aid of a professional, you will always get better results.