Pros and Cons of Installing a Conservatory Roof
Whether it is plastic or glass, a conservatory roof is one of the most important components of a greenhouse system. A conservatory roof protects against adverse weather conditions such as snow, hail, rain, wind, extreme temperatures, pests, and diseases.
On top of that, a conservatory roof allows controlling the temperature in the home interior, and if you have a garden, it helps you create conditions conducive to optimal crop growth.
Insulating a house with a conservatory roof can make the space more energy efficient, as it reduces the energy bills. Besides that, it reduces noise from rain (not in all cases), and improves temperature regulation – making you feel cooler in summer and warmer in winter.
Below is a list of 3 types of conservatory roofs: glass conservatory roofs, tiled conservatory roofs, and polycarbonate conservatory roofs. We'll explain their pros and cons.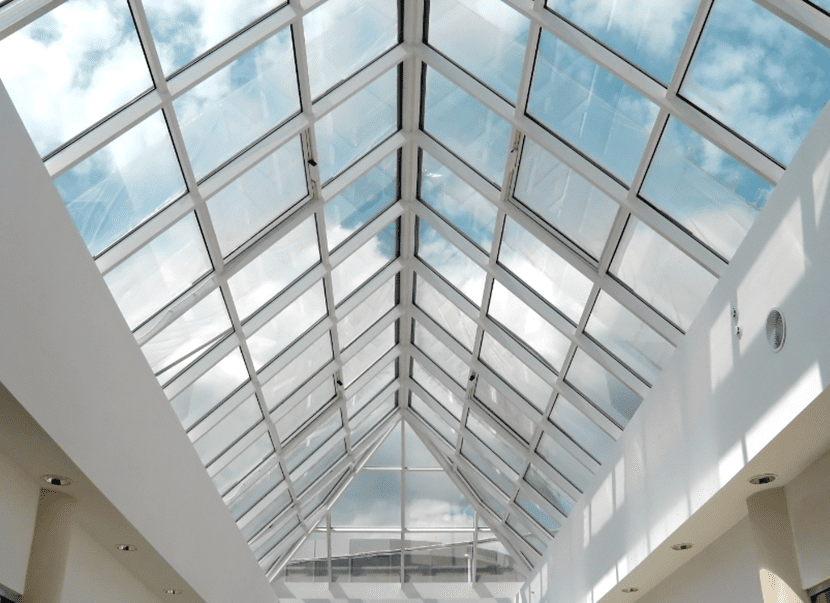 Glass conservatory roofs
Glass conservatory roofs are made of glass and let the sunlight in, making them one of the favorite options for growing plants. These are a few advantages of glass conservatory roofs to look at.
Pros
-Wide range of installers
Finding a conservatory roof installer is very easy nowadays. You can find many companies and providers on the internet with a single click. There are plenty of local businesses that install glass conservatory roofs.
-Let the light in
Definitely, one of the most appealing advantages to consider. This roof lets the light in and allows you to look at the blue sky from the interior of the house.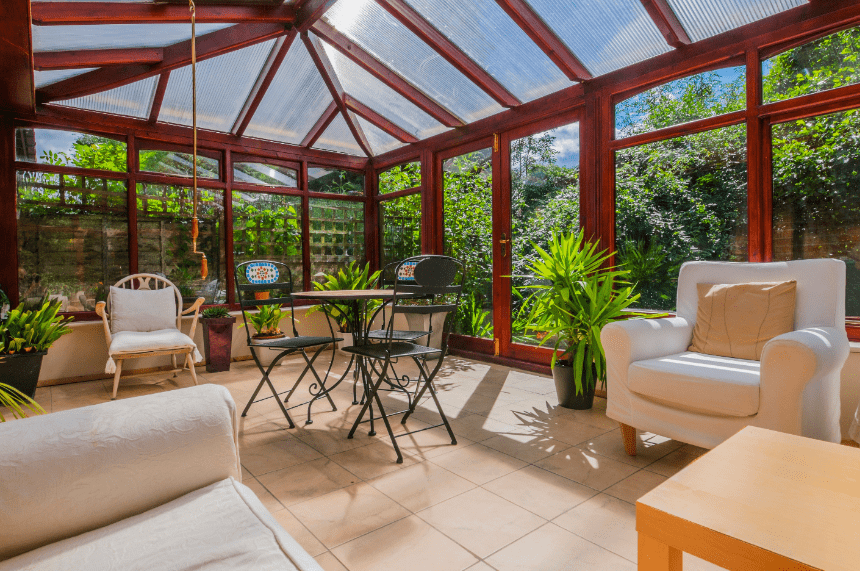 -Long-lasting
Contrary to what you may think, a glass roof is many millimeters thick and can resist the weather. You won't have to replace it after 10 years. This conservatory roof can last up to 2 decades.
-Can be visually appealing
A glass conservatory roof looks amazing, especially when it's clean. Yet, not all people like its design.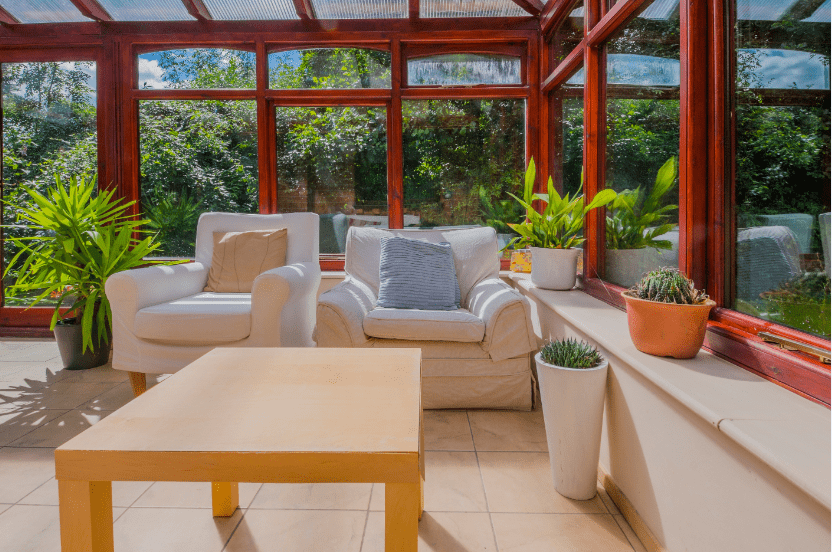 The cons
-Expensive
Although the glass conservatory roof is more expensive than other conservatory roof options, it is also true that it is more durable. It is more resistant than the polycarbonate roof.
-Poor ability to regulate temperature
A glass conservatory roof might not be the best choice for regulating the temperature. The glass gets too hot in summer and gets too cold in winter. New and improved glass conservatory roofs have improved features.
-Not a huge selling point
Some homeowners find this conservatory roof unnecessary. So, they end up installing a more practical and affordable conservatory roof.
Tiled conservatory roof
Tiled conservatory roofs are used for replacing old conservatories and giving the home exterior a new look. It is a kind of insulated conservatory roof that substitutes conservatory roofs that seem not to work properly anymore. Next, there's a list of their pros and cons.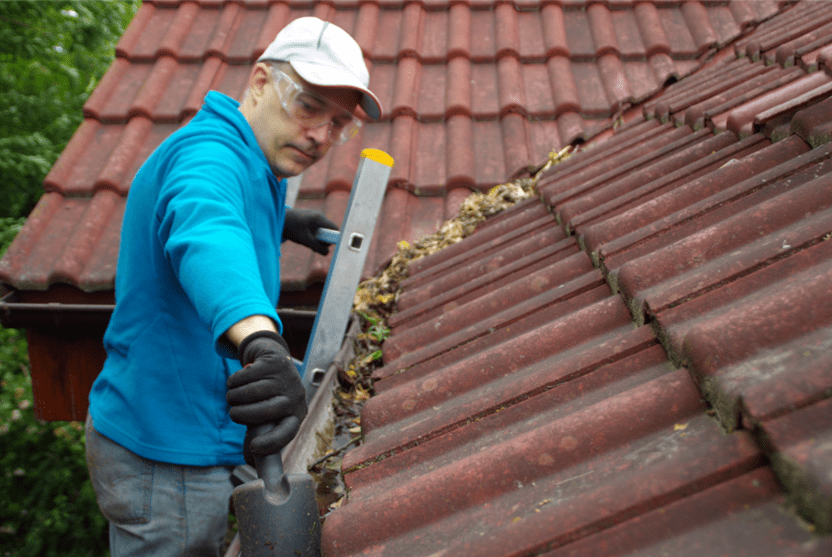 The pros
-Efficiency
A tiled conservatory roof is efficient in regulating the temperature inside, even in summer. Many people are changing their polycarbonate conservatory roof for one of this type. Tiled roofs are lightweight and solid.
-Look attractive
A tiled conservatory roof is attractive and can actually suit any home design. These roofs are available in a range of colors, which allows for an easier conservatory roof replacement. The look of tiled conservatory roofs adds a sympathetic touch to the house, in comparison to the glass conservatory roof, which is unsympathetic.
-Financial benefits
This kind of conservatory roof also helps consume less energy. The conservatory roof replacement cost is also lower. You won't need to replace it after 10 years.
The cons
-Not as much light let in
Evidently, tiled conservatory roofs let less light in. However, this doesn't mean there will be no light at all. You can install windows to make the room brighter.
-Quality of tiled roofs
Not all tiled conservatory roofs are of top quality. There are many companies offering this service, but not all know how to install this structure. Read reviews when searching for a conservatory roof installer for your home.
Many people replace damaged or poor-quality glass roofs with tiled conservatory roofs. For this reason, hire a top-rated conservatory installer to save on installation costs.
Polycarbonate conservatory roofs
If you are looking for a conservatory roof option, a polycarbonate conservatory can be the solution. While they are prone to scratching, they can also withstand extreme temperatures. Polycarb roofs also weigh less.  Check out their pros and cons.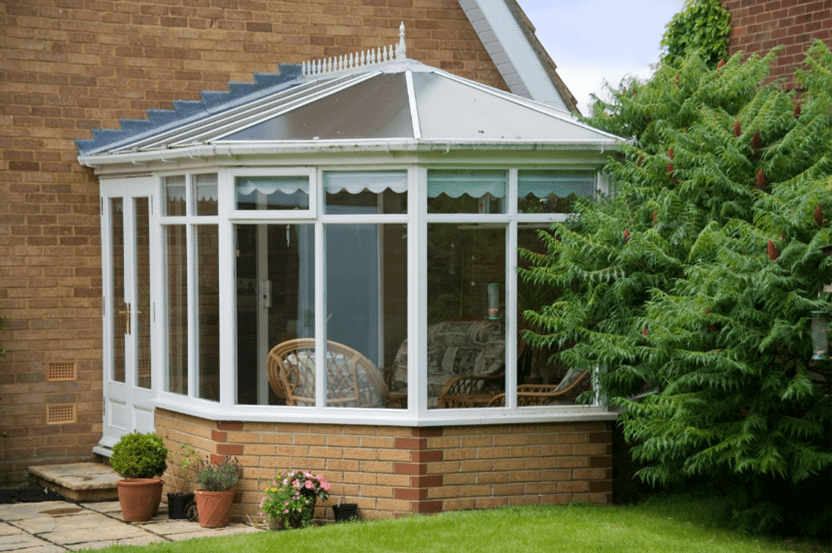 Pros
-Cheap
As explained above, a polycarb roof is the cheapest among the three options (glass and tiled conservatory roofs). This can be your choice if you're on a tight budget.
-Easy to work with
They can make conservatory roof replacement easier since they are easy to shape and fit any conservatory.
-Different levels of transparency
This type of conservatory roof comes in a variety of colors and opacity levels. If you prioritize letting light in, choose a less opaque model.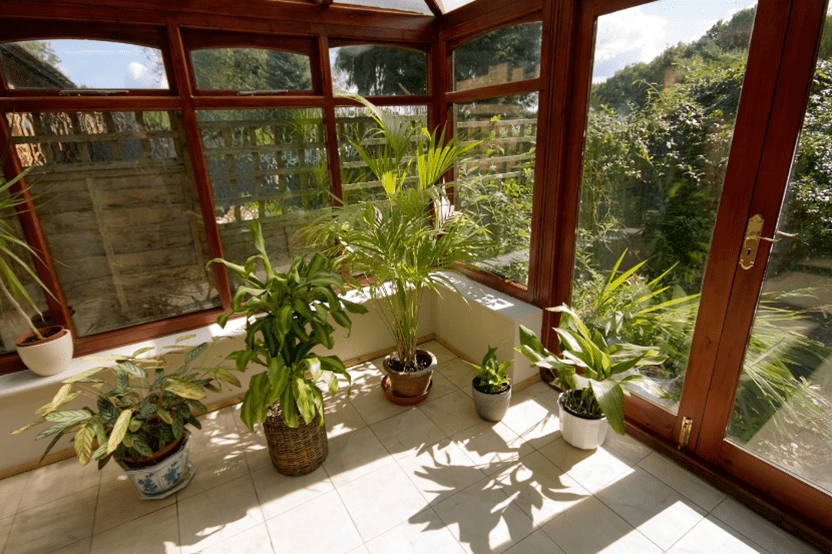 The cons
-Poor heat regulation
These roofs unfortunately have poor heat regulation. A polycarbonate conservatory roof is not the most suitable roof to make a room cooler when it's hot outside. The surface of the roof gets too hot when exposed to hot temperatures.
-The least attractive
Polycarb roofs are not the most appropriate decorative option. They are the least attractive of the roofs on this list. If you're short of money and you're looking for a beautiful roof, try a glass roof instead.
-Not durable
This roof is not as durable as other conservatory roof types mentioned here. While you will invest less in the installation, you will spend more on repairs, eventually. Rain and snow can damage polycarbonate.
-Noisy
It is noisy when it rains.
Are conservatory roofs worth it?
Conservatory roofs have been shown to be a valuable asset to the home. Named one of the best smart renovations that really add value to your home, a conservatory roof can increase a property's sales price by five percent on average. However, this can vary depending on the conservatory roof type you install. Polycarb roofs are not so cost-effective.
While the estimated life of use of a glass roof and polycarb roof is 20 years, a tiled conservatory can last twice this time.