Cosori Air Fryer Review (Unbiased)
Are you considering a new air fryer and looking for a real Cosori Air Fryer Review? Before making that purchase, check out my unbiased review of the product from first-hand experience!
Before I proceed with the review, take note that this is not a sponsored post! I'm reviewing this product only because I want to. So, my opinions are completely unfiltered.
I cook very frequently, so, I needed an air fryer to help me save cooking time. Amazon is one of the online platforms I often shop on as it allows me to browse through a wide variety of options. My goal was to find an air fryer that is high-quality, under £100, and fulfills my aesthetic needs.
After browsing through several most purchased air fryers on Amazon and reading the reviews, I bought the Cosori Air Fryer.
Did I regret it? Or, was it worth it? Check out my unbiased Cosori Air Fryer review below!
DESIGN
The design is sleek and modern and was what drew me to it at first. I bought the 5.5 liter capacity which is big enough to make large-sized meals for a family. The Cosori Air Fryer comes in 4 main colours, white, black, and burgundy. I went with the white because it fits better into my home's color scheme.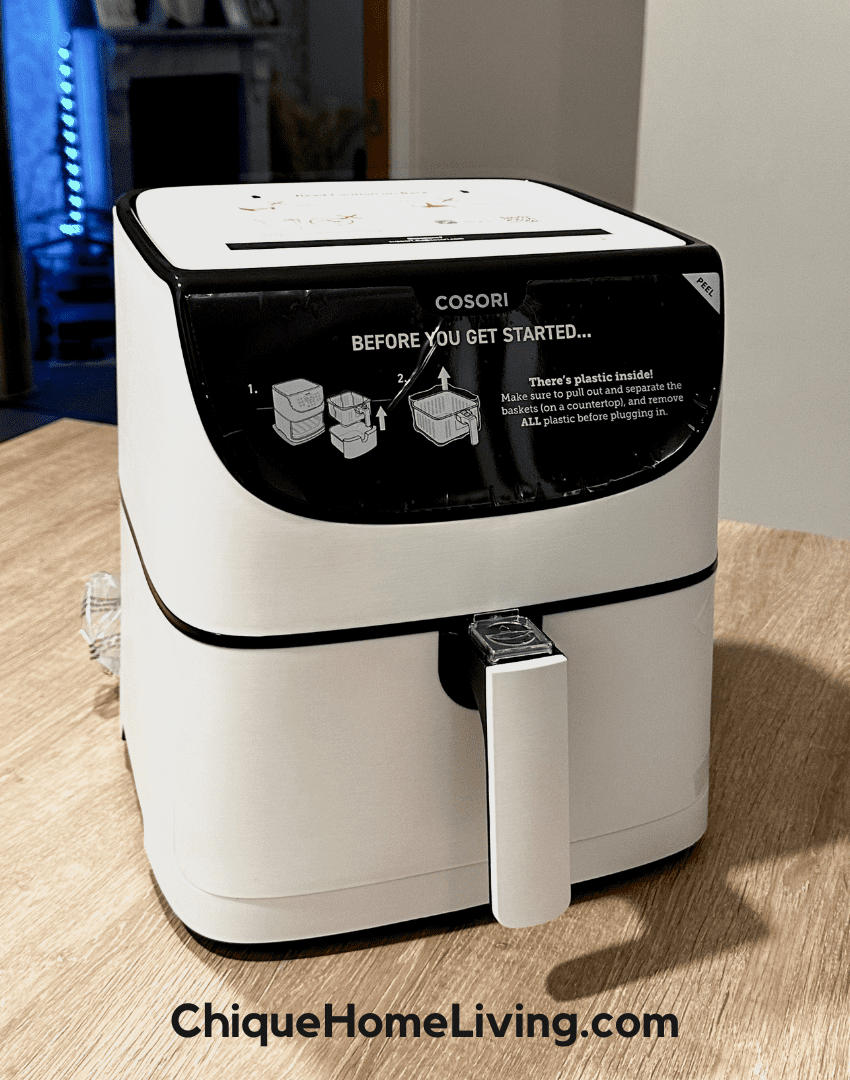 This post contains affiliate links and I earn a small commission when you click on the links at no additional cost to you. As an Amazon Affiliate, I earn from qualifying purchases. You can read my full disclaimer here.
USABILITY
This was my first ever air fryer and I found it incredibly beginner-friendly. On the glass screen, you will find 11 presets to make cooking more convenient. There are small icons of food items on these presets to choose from.
For instance, I clicked on the chicken icon and it automatically set the cooking time to 25 minutes. By this time, the chicken was indeed properly cooked. The machine also beeps and switches off after the timer to prevent the food from overcooking or getting burnt. The air fryer comes with a user manual which you can also find here.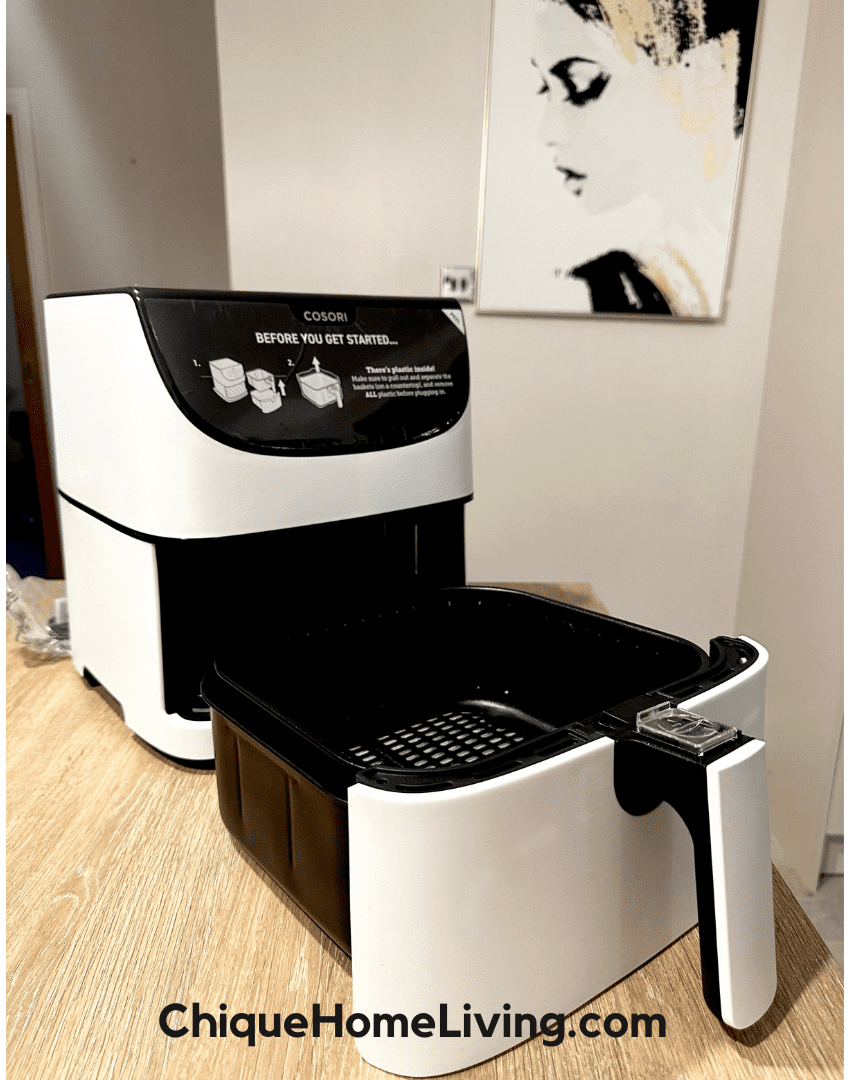 Here is a photo below of how it looks on my kitchen countertop.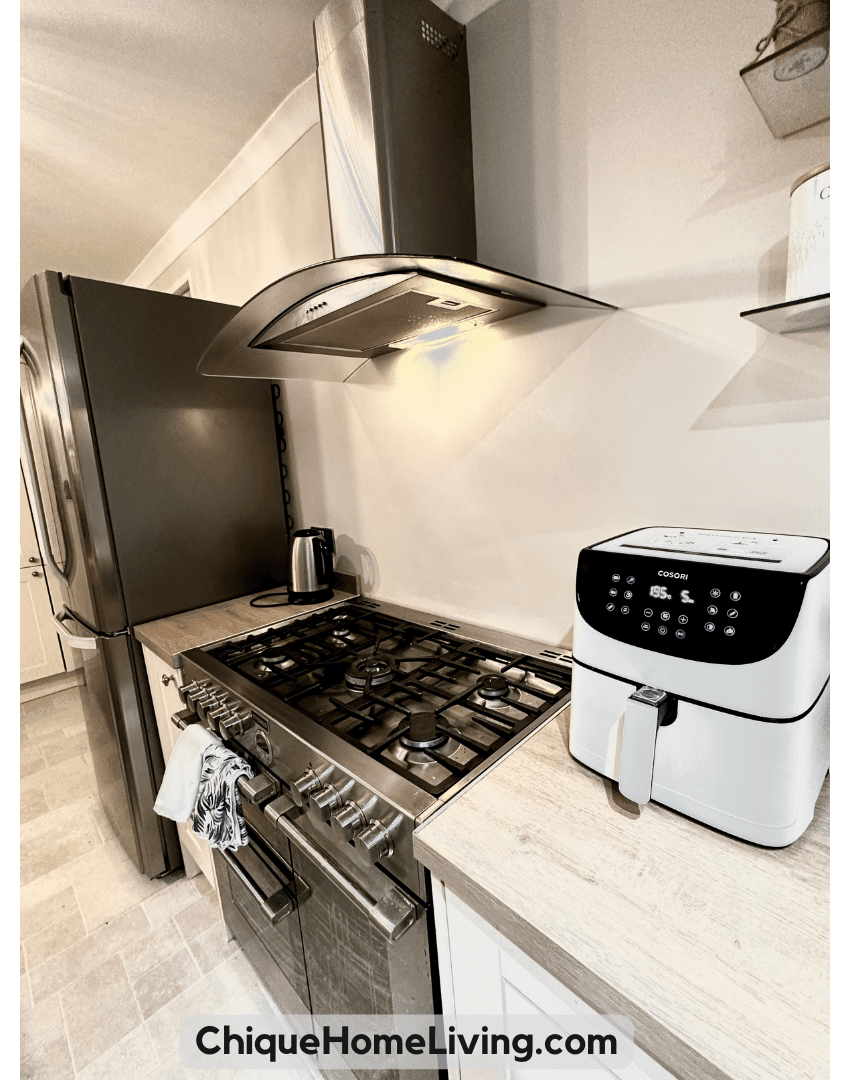 ADD ONS
The Cosori Air Fryer comes with 100 complimentary recipes (which I cannot wait to try). These recipes range from healthy and delicious breakfasts to finger-licking steak dinners. Impress your family and enjoy delectable, beginner-friendly dishes with the Cosori recipe book. This book also includes portion estimates, cook times, and temperature guidelines for added inspiration.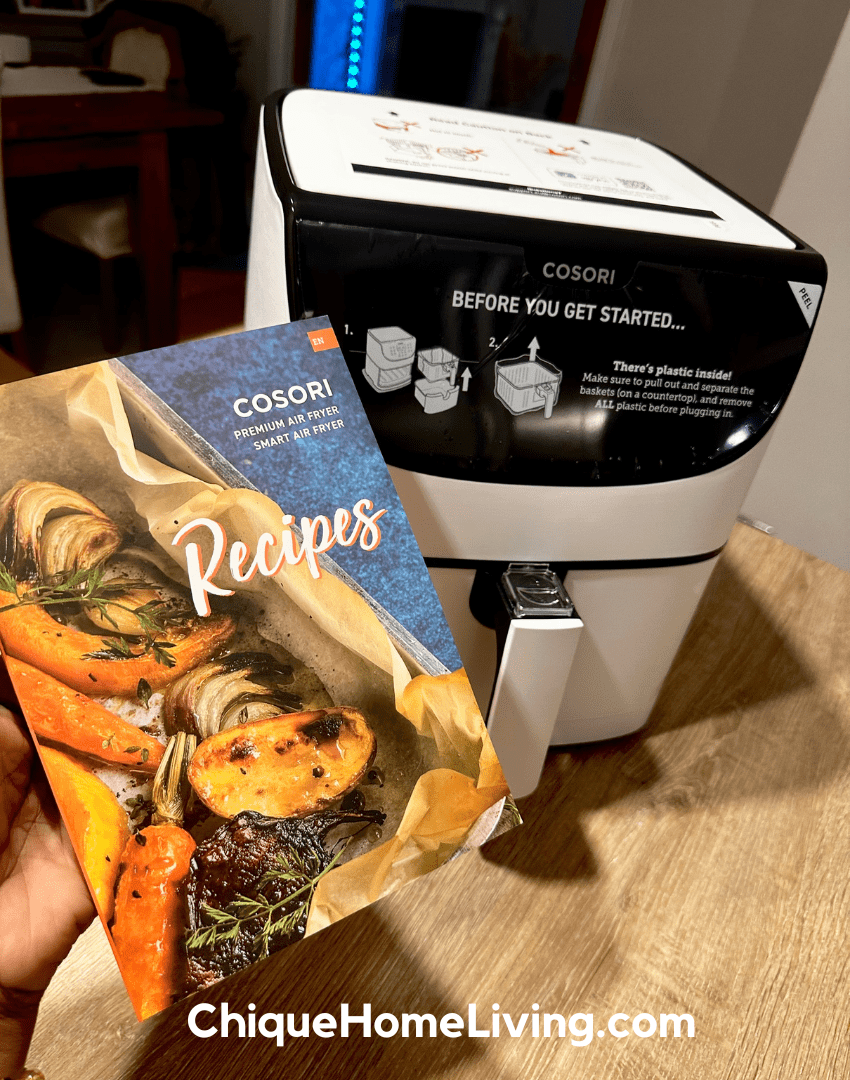 I made this chicken meal a few minutes after the Cosori Air Fryer was delivered as I could not wait to try it out. It came out delicious with a beautiful gold-brown glaze. Then, I made a chicken wrap with the roasted chicken (YUM).
Tip: Place an aluminum foil on the tray before sticking your meat to make cleaning easier.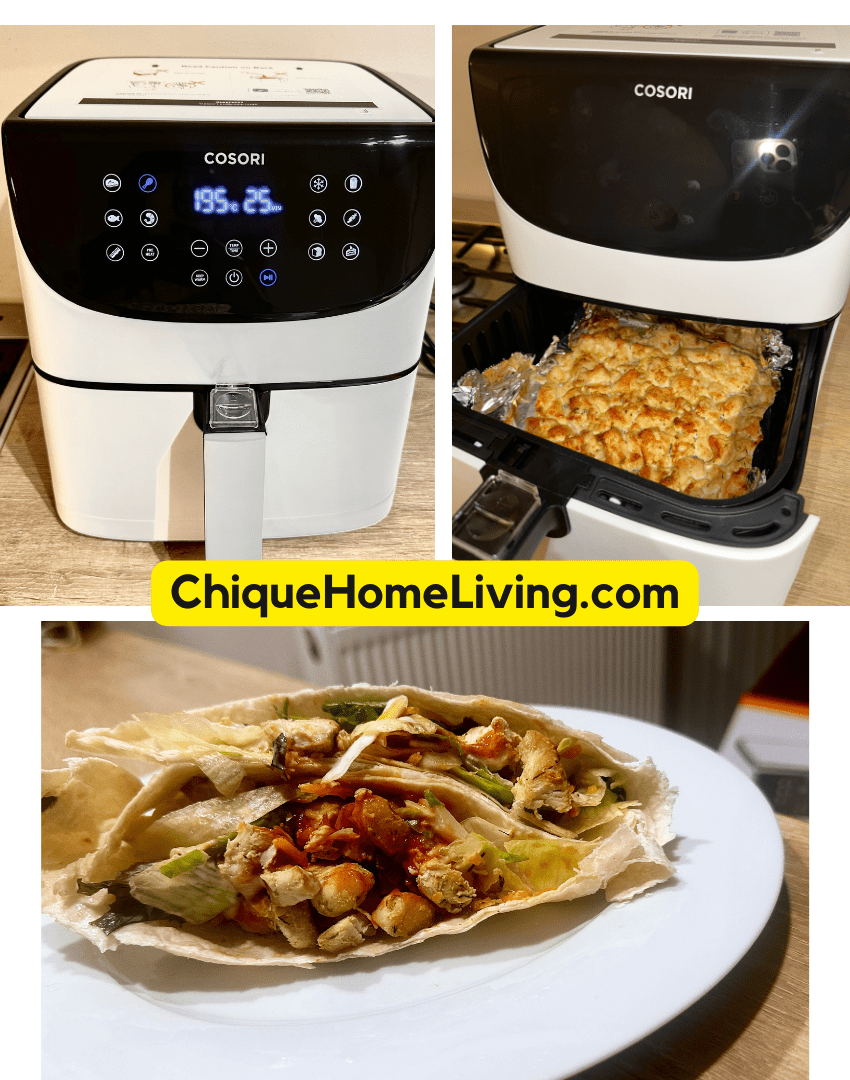 Is the Cosori Air Fryer worth it?
Absolutely! It's one of the best purchases I have made in a long time and I will be using it frequently. It is well worth the money as it superseded my expectations. I also liked the fact that I came within 24 hours of purchasing it on Amazon.
Whether you enjoy cooking or find it long, tiring, and boring, the Cosori Air Fryer should be on your radar as it cooks 50% faster than conventional ovens. Not only will it be saving you valuable time but it will also be saving you up to 55% on energy bills. In addition to these mouth-watering benefits, you'll get a 2-year warranty when you buy this product via Amazon.
You may also enjoy our article on:
120 Kitchen Quotes (Plus Free Printables)