11 Incredible Ways Spruce Up for Bedroom for Mother's Day
Mother's day is around the corner yet again. This day is the perfect opportunity to show love and appreciation to mothers. We find relaxation and comfort in the bedroom after a long and hectic day, so it is important to make this space feel like a retreat on mother's day. Whether you're planning to decorate your mom's room, the mother of your children or even if you're a mom planning to treat yourself, we've got you covered with these ideas to help reflect love and appreciation.
Now, ready for that mother's day bedroom makeover? Here are 11 incredible ways you can spruce up your bedroom ahead of mother's day.
1. Bouquet of flowers by the bedside
Flowers are a classic mother's day gift for a reason. A bouquet of flowers such as white roses, is a sweet and heartwarming gesture. Waking up to the smell of fresh fragrant flowers is a delightful way to start the day. This will make a mother feel special and loved and this will set her mood for the rest of the day.
Image Credit: Song of Style
2. Homemade Scented Candles 
Most women, especially moms, love candles. Homemade jars of candles featuring cactuses and poppies are also one of the best ways to decorate the home ambience.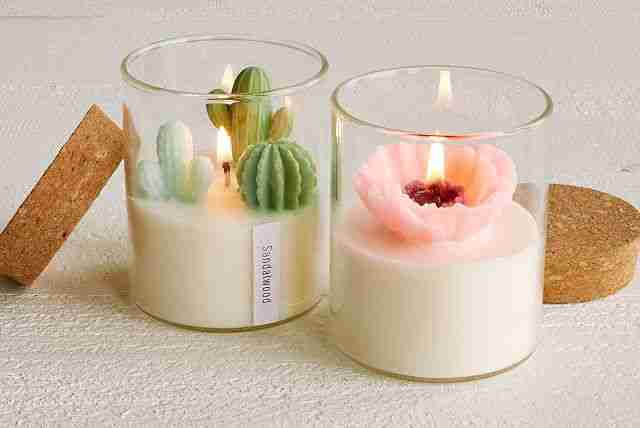 Image Credit: Sugar & Cloth
3. Floral Chandelier
Add a creative mother's day bedroom decor in a unique way by draping a stunning garland over the chandelier. The best way to go about this is to firstly, use a green floral wire to construct the garland, after which you can style the garland aesthetically around the light fixture.
Image Credit: Uncommon Goods
4. New floral patterned beddings
Another incredible decor idea is to dress the bed with brand new floral patterned beddings and pillow covers as they are a light way to enhance a room. For a gift that also doubles as decor, floral bedding is a charming way to show gratitude to moms while embracing the spring season. Whether it's a double bed or king size bed, consider bed linen made from cotton has these have a lush and cosy feel.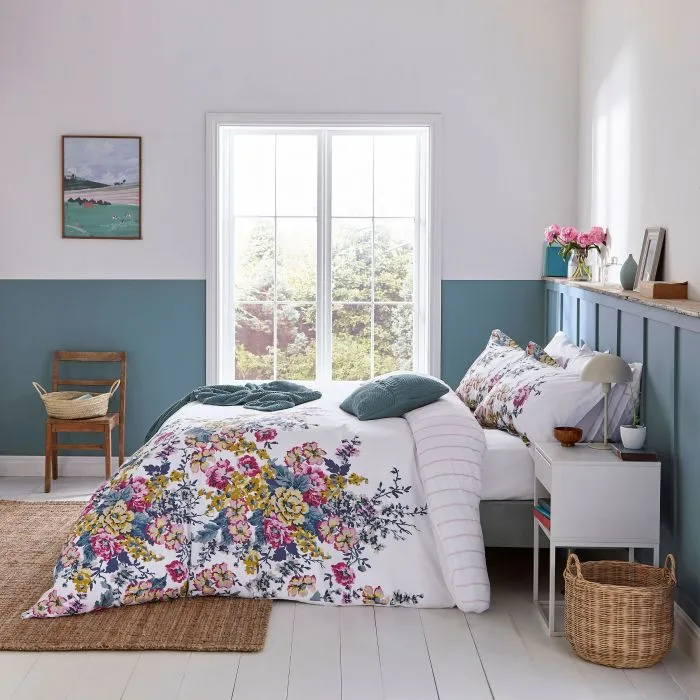 Image Credit: Bedeck
5. Festive helium balloons
If you had a choice to choose just one decorative item for mother's day. it should be balloons! Helium or oversized balloons have a way of making one feel so special. You can also consider making a balloon arch as this transforms a space entirely while setting her mood for the rest of the day.
Image Credit: Creative Juice
6. 3D Paper Wall Decals
Bring some blooms to bare walls in the room this makeover idea. An artistic way to spruce up the bedroom for mother's day is by attaching a 3D paper flower on the wall. There are lots of vibrant and fun colour options to choose from, as well as shapes such as flowers, leaves, and butterflies.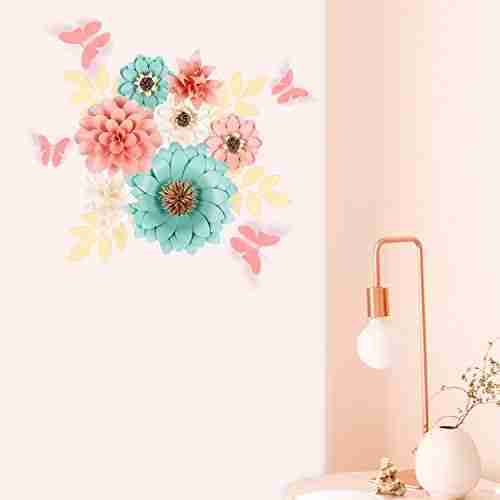 Image Credit: Amazon
7. Create an ambience with cozy lighting
Lighting plays a huge role when it comes to creating aesthetically pleasing home decor for mother's day. Lanterns and fairly are great for this and they are both decorative and functional. Good ambience and warm lighting make a relaxing atmosphere for a mom to relax in after a long day.
Image Credit: Home Trendings
8. Create and display photo gallery
A picture is worth a thousand words, they say. Creating a  photo gallery of special moments between a mom and her kids, grandkids, and other family members and hanging them up on the bedroom bare walls is a delightful mother's day bedroom makeover idea. This will make her bedroom feel more comforting. Keep in mind that hanging isn't the only option, you can also use pinboards to create an effective feature display.
9. Create a portable reading nook
The idea is to create a relaxation haven. Reading relaxes the mind and enriches the soul, so a reading nook will make a delightful mother's day surprise. Take advantage of an empty corner in the bedroom, add a luxurious armchair or a comfy woven rattan hanging chair with a footstool. If possible, opt for a spot with a window view.
Image Credit: Pinterest.co.uk
10. Make sure the space is not cramped
The bedroom ought to have a comfortable and relaxing vibe all around. The best way to achieve this is by making sure there is the ease of movement. Moms do not appreciate a cluttered or cramped space so make sure the furniture is placed in a way where there is sufficient space floor. Consider storage sites under the bed, in drawers, closets, or in a closed storage area.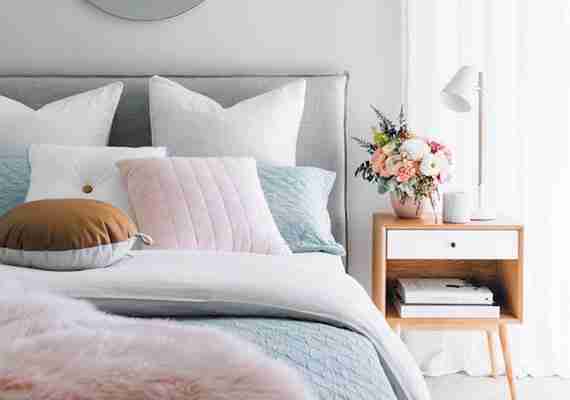 11. Follow her personal style
When it comes to decorating a bedroom for mothers day, the most important factor to consider is her personal style. How does she feel how ballons? What is her favourite scented candles? And how will she like her bedroom to be redecorated? Her bedroom decor should reflect who she is and what matters the most to her. Consider how each idea will appeal to her and make her feel on this special day.