Advantages and Types of Decorative Gravel
Decorative Gravel derives from crushed stones and the waste of blocks from quarries. For this reason, decorative gravel is available in different sizes and colors.
Decorative gravel is mostly used for decorating gardens, planters, paths, terraces, and public spaces. The use of decorative gravel helps protect the land from sudden changes in temperature and offers greater preservation of the soil's humidity. It is gaining ground because it is low maintenance, and many people use decorative gravel to replace grass.
If you don't have much experience with gardens, you may be wondering what decorative gravel is. We will explain it now.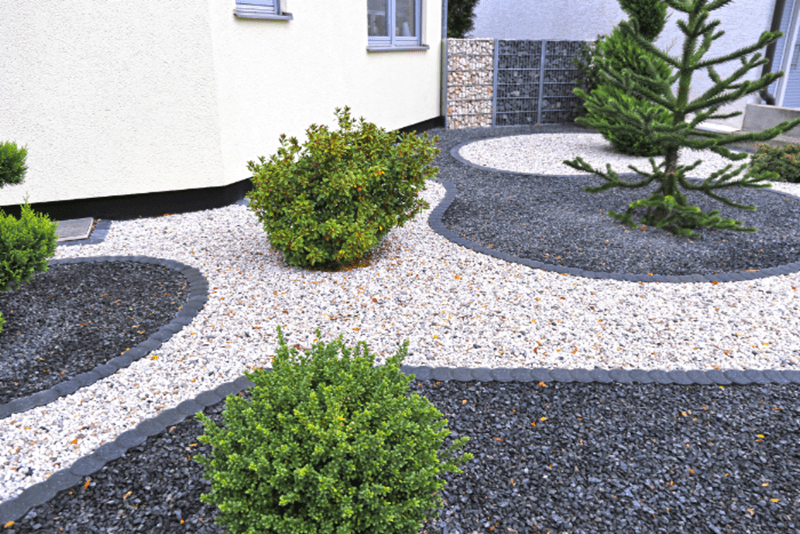 Decorative gravel
Decorative Gravel or gravel are angular-shaped stones that measure 2-60mm approximately. Decorative gravel is perfect for paths, flower beds, and the ground of the garden. Not only can you use gravel for your garden, but it is also an optimal material for driveways or car parks.
If you want to give your garden a new look and you don't have much time to maintain it, decorative gravel can be a great ally.  These decorative stones have endless properties that go beyond aesthetics.
Types of gravel for the garden
In garden stores, we can find different types of decorative gravel and aggregates, some of which are: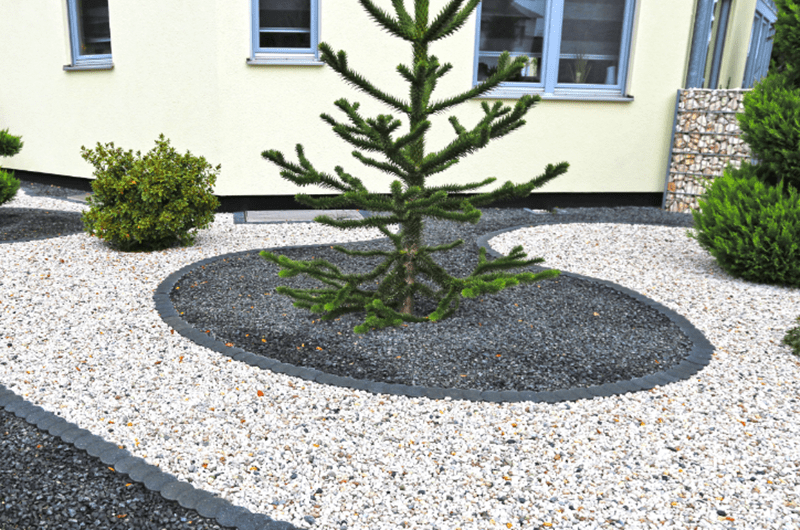 Rockeries
They are sets of large stones that are widely used to isolate plants and decorate pathways. They are highly demanded because they keep the soil moist and facilitate its natural drainage.
Bowling
These garden pebbles are made of marble, quartz, granite, basalt, and sandstone. They are of various sizes and colors. They are nothing more than artificially rounded stones that are used for decorating gardens and aquariums.
Boulders
They are perhaps the most widely used and well-known decorative gravel. They aim to cover the ground of green spaces in general (paths, accesses to houses or plots, playgrounds, etc.) and gardens in particular. They are also used to cover flower boxes on terraces and balconies. They are easy to install and maintain.
Gravels
They are the result of the artificial grinding of stones. We can find a wide variety of sizes (granulometry) and colors in specialized stores, which is why they offer multiple decoration options for gardens.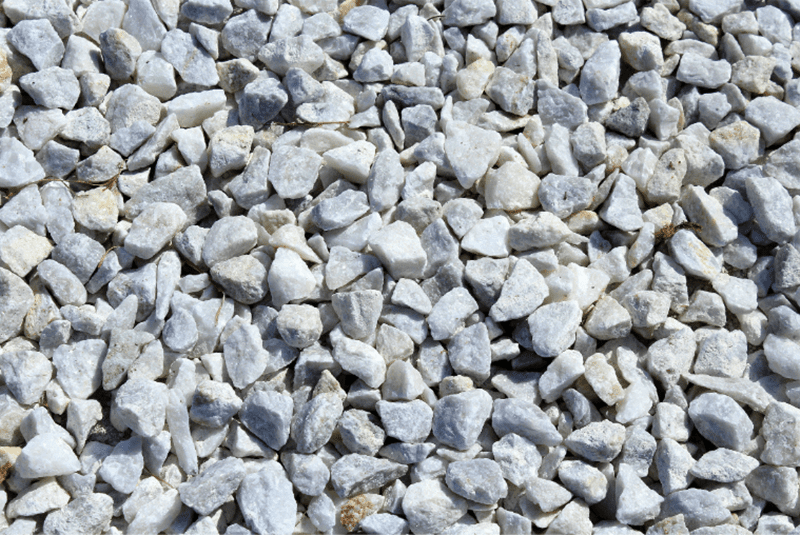 Like the previous ones, these stones are used for defining spaces. Due to their ease of installation and maintenance (they only require geotextile underneath) and their very attractive price, they are perhaps the most demanded option by landscapers and gardeners.
Advantages of decorative gravel
Decorative gravel is becoming more popular in gardens due to its advantages. Let's see why.
Decorative gravel is cheaper than grass and requires less maintenance.
It is very easy to install.
Stone chippings preserve the soil's moisture, allowing plants to grow healthier and stronger.
Decorative gravel offers the possibility of creating different designs with colors and sizes.
When installing decorative gravel, you will only need to get rid of the weeds and smooth the ground to achieve the perfect finish. The use of landscape fabric is recommended for better long-term maintenance.
Added to that, decorative gravel has a high decorative potential. Its different sizes, shapes, and colors help us create personal spaces and beautiful compositions.
Uses of decorative gravel
Gravel is a versatile material that suits modern and traditional gardens. You can add decorative gravel between the slabs of the patio, combine stones with it or use square slabs and white gravel.
Boulders are ideal for creating a coastal-style garden, with large expanses of gravel as a base for plants.
It is easy to create a path with decorative gravel. It will be necessary to limit the path with material that prevents the dispersion of the pebbles. The combination of stone chippings and plants looks wonderful. In gardens, a decorative gavel can replace the lawn that no longer grows and connect the back to the front yard.
You can also use decorative gravel to separate spaces, like the lawn area from the rest area. Some people use large boulders to surround pools. This looks very nice, although it seems some pebbles can end up in the water.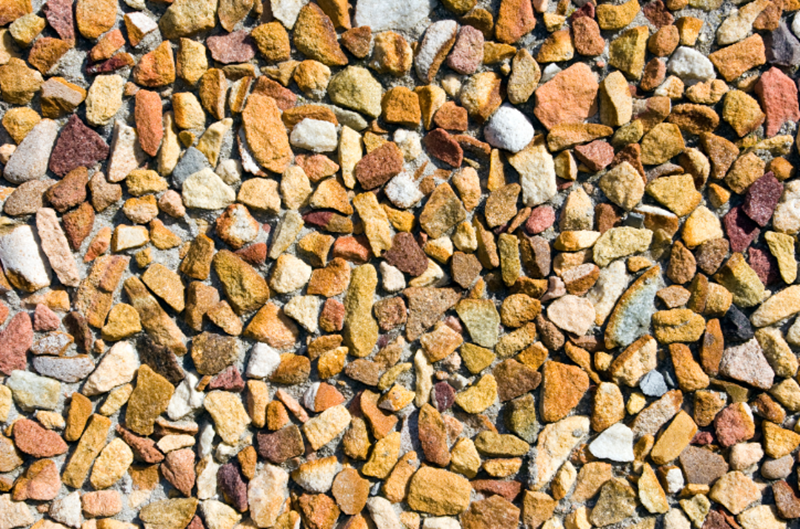 If there are stairs in the garden, gravel is also an option. The combination of wood stairs and gravel looks beautiful. Steel-ironed stairs are also OK. Just make sure that the ground is well-leveled so that the pebbles do not move.
In rustic or country gardens, gravel is perfect to create a rest area. You achieve a fascinating Provencal vibe by doing this. Furniture can be placed on it without any problem, although some homeowners think it is quite uncomfortable. In this case, choose gravel instead of boulders.
Decorative gravel and boulders work great as ground cover in flower beds. Besides that, it helps with water drainage and maintains and aerates the soil. This may buffer the effect of high temperatures and can help protect plant roots.