Gravel Driveway Ideas To Upgrade Your Exteriors
Gravel is made up of pebbles and other materials that are up to 3 inches in diameter. The edges of these stones can be sharp or smooth. It is often used in landscaping, in garden paths, along walkways and doorways, and in driveways. Check out some gravel driveway ideas and facts you should know about this paving style below.
There are several kinds of gravel. There is fine gravel, medium gravel, and coarse gravel. Fine gravel is usually used to fill sidewalks and pavers, while medium gravel is much more resistant than fine gravel and is basically used to fill floors, drainage, among others.
If you want to give your driveway a new image and you don't have much time to maintain it, trying gravel driveway ideas can be the solution. Beyond aesthetics, these rocks have endless properties that make pavement installation easier.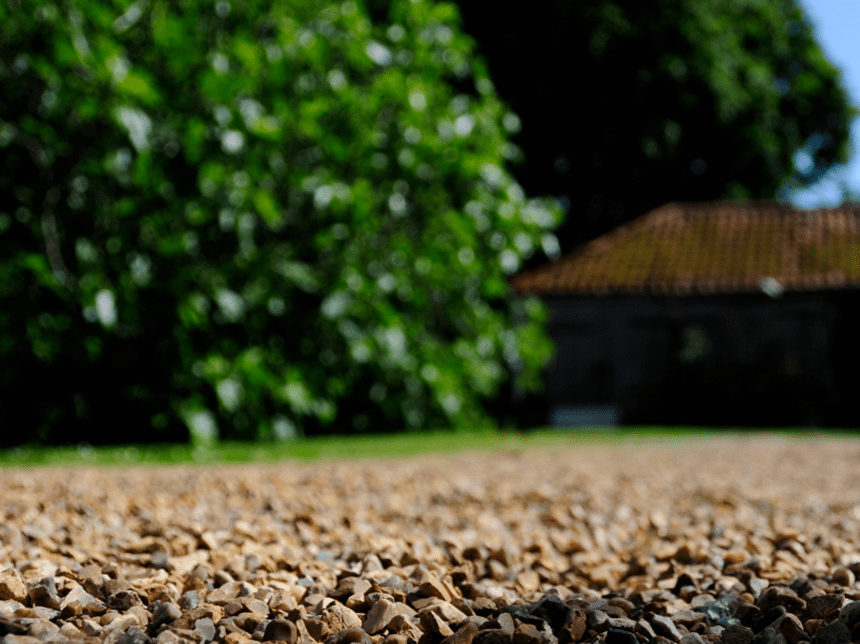 Things you should know about this style
A gravel driveway may not be your best option if you are striving for a clean look. This material is notoriously dirty and tends to look sloppy. It is also easily dispersed in the yard surrounding the driveway, creating problems for lawnmowers and landscaping.
There are tons of gravel driveway ideas you can copy today, anyway. Gravel costs more than other types of paving materials, but making use of gravel driveway edging ideas can cost you less. River or stream stone is a cheaper alternative to gravel, and also has rounded edges due to water erosion.
Added to that, self-adhering gravel is among the most common gravel driveway ideas. It has sharp-edged pieces that bond and create a concrete-like surface over time.
Asphalt or gravel?
There are no significant similarities between asphalt and gravel paths, except for the inexpensive alternatives to concrete paths. However, you must understand the advantages and disadvantages of some gravel driveway ideas before you choose between these two options.
The main advantage of asphalt paving is the refined appearance, which turns any room into an impressive showpiece on the sidewalk. It is the perfect choice for terraced houses with paved slips, as it creates continuity. The beautiful asphalt driveway adds to the overall value of the property.
With proper care and maintenance, the asphalt layer can last more than two decades. However, it is the perfect solution for people who live in snowy and icy regions. Asphalt has excellent sunlight-absorbing properties and melts ice faster than any other paving material.
Driveway gravel appears to be a rusty close-up of human property. Being candid, not even the best gravel driveway ideas are as beautiful as asphalt driveways, but this material still adds a touch of natural beauty to any home.
Gravel is affordable to install and stays in a good condition for long. Installation is as easy as unloading and leveling a gravel truck to pave the floor.
It is also stronger than asphalt, reducing the risk of driveway damage. While a truck can be moved, a gravel platform is unlikely to.
Unfortunately, gravel driveways are not suitable for flood-prone homes. Rainwater or flood water can wash away individual pebbles because they don't have a safety connecting element. Vehicles and foot traffic can also dislodge gravel.
Gravel driveway ideas
Whatever your case, the first thing you have to do is prepare the ground optimally. If you're lacking in space, then you have to create it. If you have enough space, fill it out with pebbles.
If there's grass, pavement or something similar in the driveway, remove it to enable the area where the gravel, boulders, rockeries, etc. will be poured.
Once completed, prepare a smooth terrain, and if you want to avoid unwanted plants, prepare the mesh. Otherwise, the plants will grow out of the paving.
Also, you'll need to tailor the driveway before you put the pebbles. Create the edges and spaces.
Once you're done, select the thickness of the gravel. This material has a specific size and, depending on its granulometry, do your math to cover the ground.
For large areas, large gravels will always provide less stone.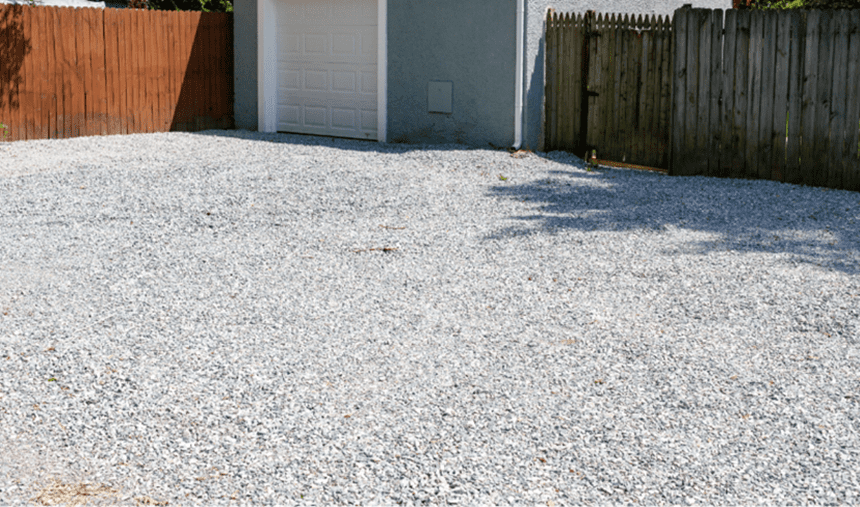 Conclusion
There are tons of gravel driveway ideas that help design or make over the driveway or garden. Looking for inexpensive gravel driveway edging ideas can also minimize investment costs.
If you are planning to build a driveway that increases the value of your property, an asphalt driveway is the way to go. But if you want a rustier driveway that is easy to maintain and can last a hundred years with proper care, search gravel driveway ideas and there you go. You won't have to break the bank in any case.