All You Need to Know About Porcelain Countertops
There are many interesting things that people ignore about porcelain countertops. Many people lean towards marble and other materials, believing porcelain is feeble. In this article, we are going to explain that this is not true. Porcelain is one of the greatest building materials in spite of the fact it is made from clay. Let's see what it gets.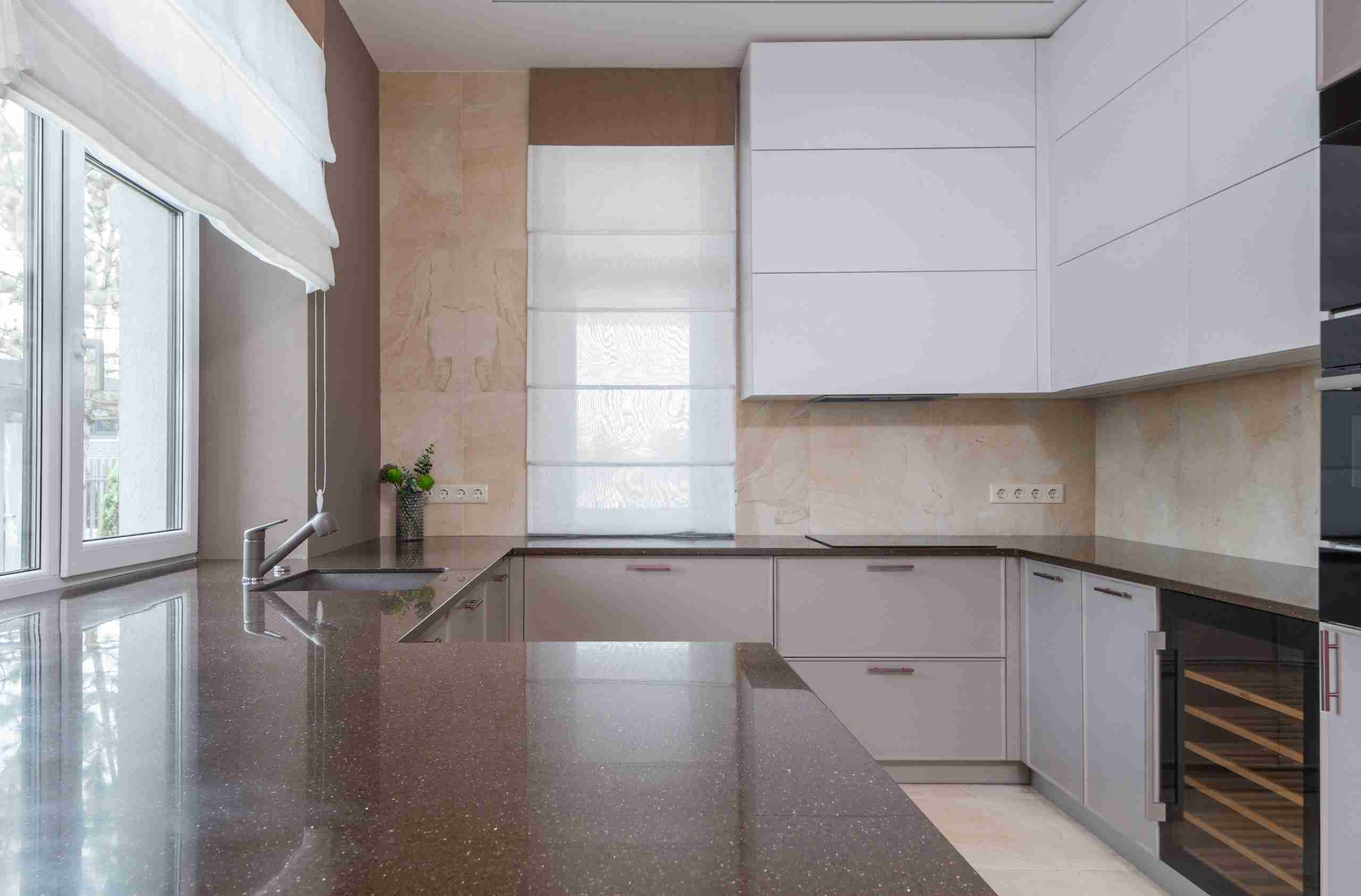 Versatile and non-porous
Most porcelain slabs for countertops are 12×24 tiles. You can customize your setting, even if it is made from wood, glass, or marble. The key to porcelain is the water absorption rate, which is under 0.5.
The fact it doesn't absorb water doesn't mean it stains. Porcelain does not stain even if you spill wine or sauce.
Porcelain slab countertops are likewise resistant to fire. If you accidentally light them on fire, they won't get damaged. Also, if you smack them with pans and knives, you can really see that the tiles are harder to crack. They can get beaten up and stand the test of time, even if the tiles are not of the best quality.
So, that's basically the cool part about porcelain countertops.
What about looks?
Today, it is possible to get porcelain slabs through digital printing and get all types of different styles and looks from white marble to cement looks and to just plain clean white modern sleek woods.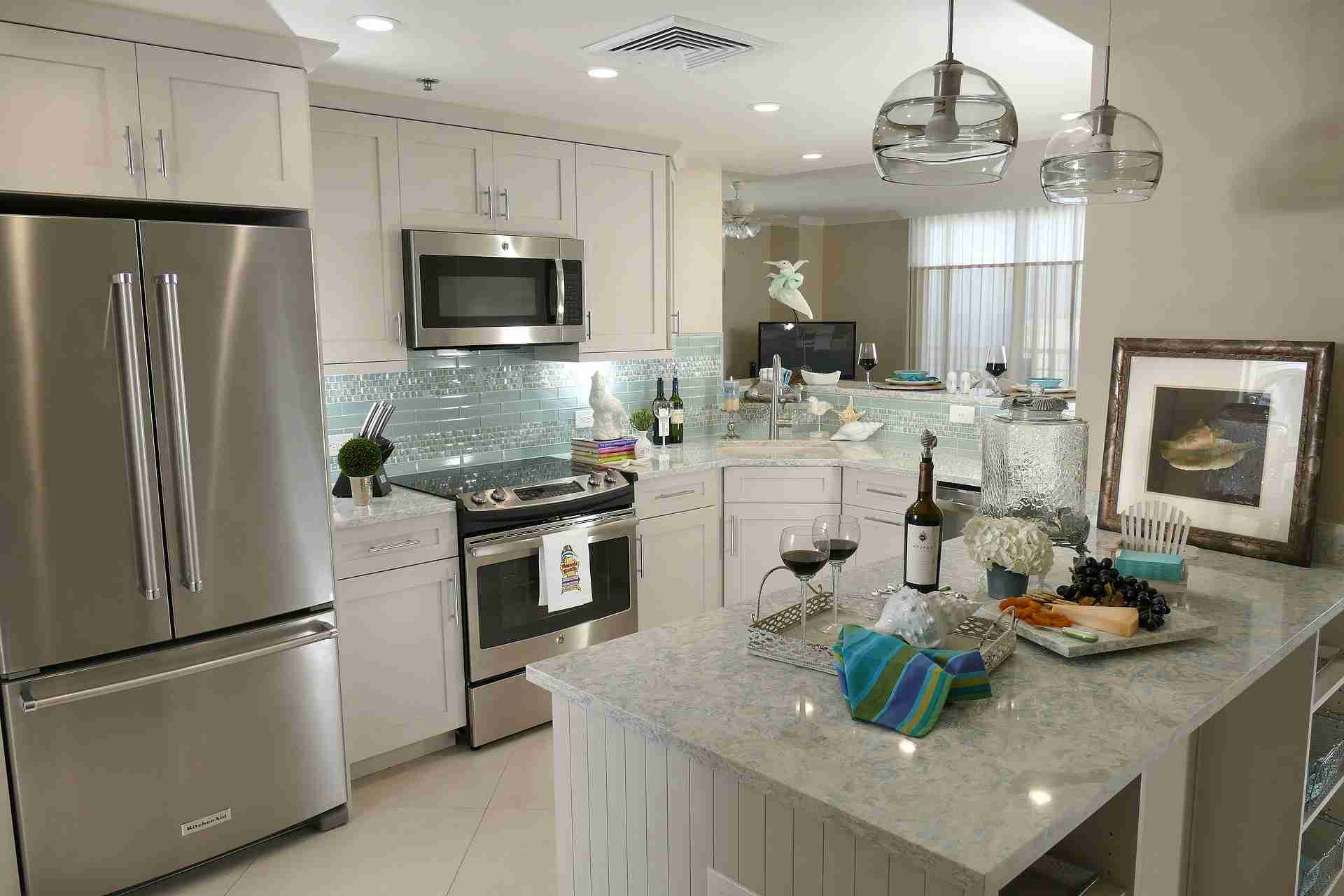 Again, your choice depends on the style and taste for your kitchen or your bathrooms. The other options have different types of edge finishing.
An example is porcelain tiles with a sleek flat polished edge, which have different miters. You can even do a waterfall finish with them. This means porcelain doesn't limit the type of edge options you have.
Applications for porcelain countertops
There's really no limitation to where they can be used.
From porcelain kitchen countertops to bathrooms, indoor, outdoor. They're porcelain and don't absorb water, so the structure will not wear easily and quickly. These settings are also more resistant to variations in temperature.
These are the advantages of having porcelain countertops
They are low-maintenance products.
They can last for years. Porcelain countertops can last over 10 years until they need replacement.
They won't scratch or chip easily.
High-quality slabs are fire and stain-resistant.
Come in a wide range of colors and finishes.
You can do all types of different edges and finishes depending on your style and preferences.
They can go indoors, outdoors, wherever you want to put them.
Easy tips to care for and maintain porcelain tiles
Here's how to keep the porcelain tile countertop clean:
For regular cleaning, simply use a warm damp soapy cloth. If you run into a more stubborn stain, use a sponge with a gentle stain remover, or even a magic eraser will do the job and bring it back to its beautiful glazed surface.
Being a material manufactured at very high temperatures, porcelain is very durable, and this also makes it a candidate to stand not only stains but also heat, scratches, cracks, or even ultraviolet light.
These surfaces take virtually no extra work or special products and they never have to be sealed. They don't need it.
Although porcelain is nonporous, it is not recommended to use steel wool pads or cleaning products with hydrofluoric acid earth derivatives. Do not use cleaning products with acids, ammonia, or other harsh chemicals as these can damage the beautiful glazed surface of porcelain countertops.
The best way to ensure the impeccable status of your countertop is to be diligent in the cleanup.
How solid are they?
Porcelain tile kitchen countertops stand out for their cleanability and durability. Classic tiles can be installed for over a year without suffering damage after daily abuse.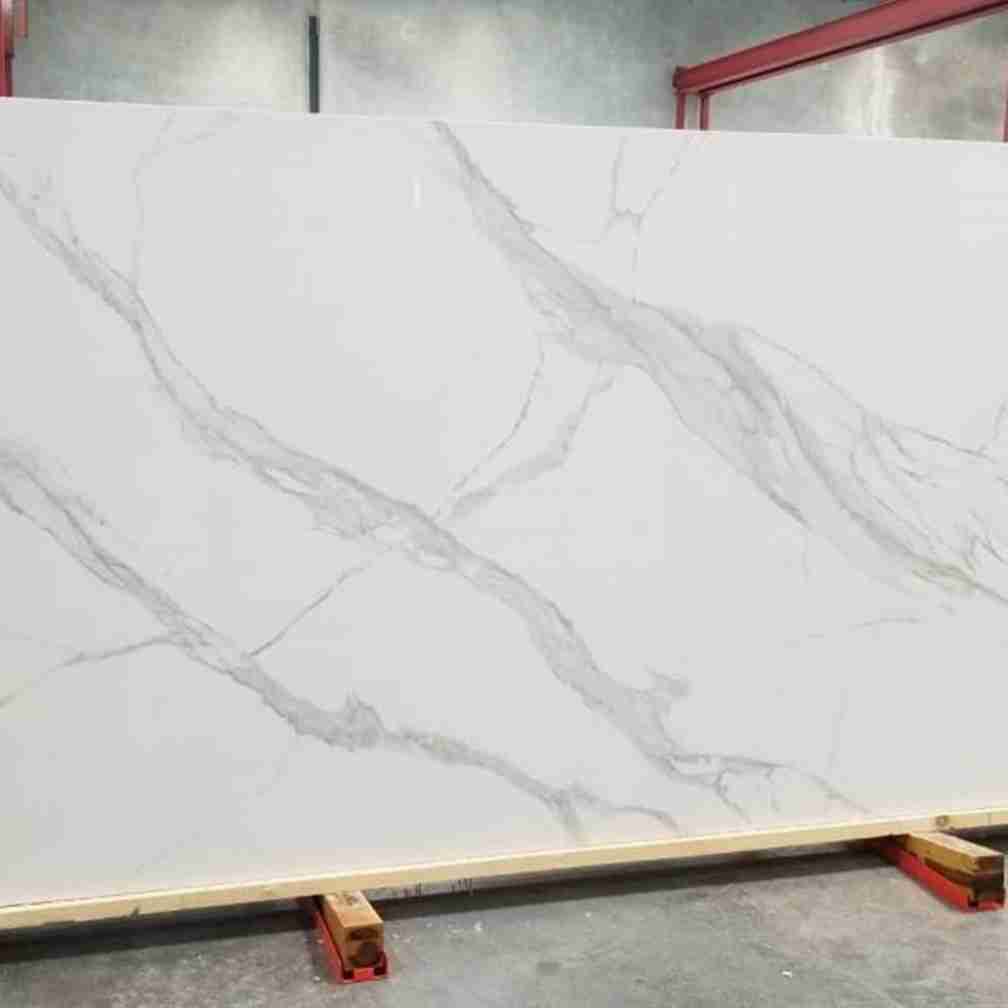 When we use liquids, we can spill them on the floor or splash the slabs with them. If your countertop is made from other materials different from porcelain, you'll most likely stain it with such liquids. If you, for example, spill red wine, just grab some paper towel and scrub the surface. The porcelain will not stain even if the wine rests for the day long. So, you can clean it the following day. Most current porcelain countertops have this capacity.
When cleaning porcelain countertops, don't use a harsh detergent, as you won't need it. Water and a piece of cloth are sufficient. Sometimes, you will need to clean the same area twice to prevent stains. Since they absorb less than 0.5% of water, they are unlikely to stain if they are new. Most current porcelain slabs for countertops possess this feature.
Porcelain is also more shock-resistant than other materials
When you clean the kitchen or cook with large and heavy pans, you don't want your countertop to chip if an accident occurs. Porcelain is solid enough to be hit with a pot without getting damaged, but it is always advisable to use the cutlery carefully.
The reality is porcelain countertops can stand up to a decent amount of force and usage. This will increase your confidence in the kitchen.
Porcelain is, to some extent, scratchproof
You can use some knives right directly upon the countertop and the steel cutlery won't scratch it. This kind of building material enables you to cut slides off the board hassle-free. Some porcelain slabs are so resistant that they can be used as cutting blocks. Although, not all models and brands provide this option.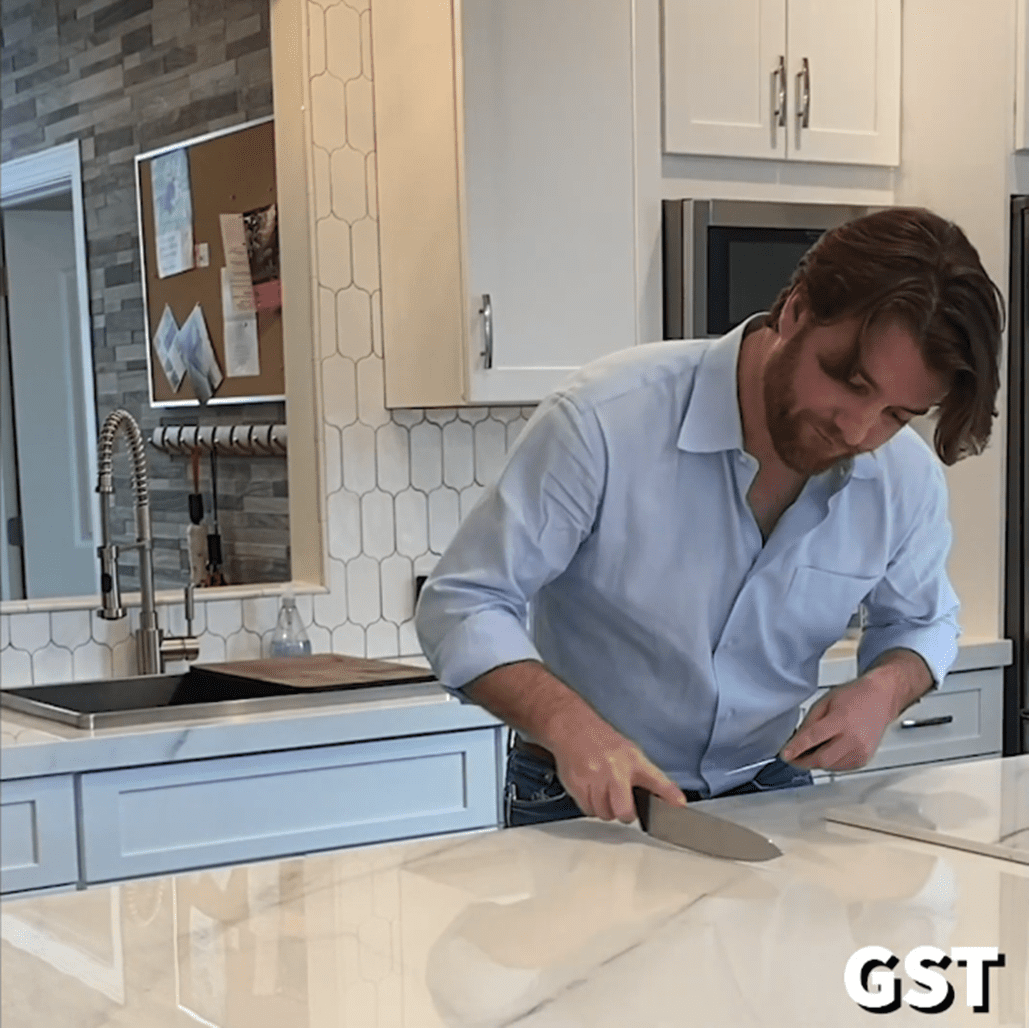 So, why are porcelain countertops a good option?
The porcelain countertops cost is relatively low. They are an amazing alternative because they are more cost-effective than granite and quartz and of course, marble. Plus, they have just that beautiful look and they give a very nice finish to the kitchen.
You can build the countertops with only one whole porcelain slab. It is brown, it will look like wood or another material like marble.
You can paint the cabinets the color you want in order to combine them with the porcelain. The material also allows you to revamp your kitchen with sliding barn doors or add country-style stuff to your pantry. It is more cost-effective and it looks absolutely beautiful.