5 Advantages of a Prefab Sunroom
A prefab sunroom can be a relatively inexpensive way to increase both the value and living area of ​​your home. Pre-made sunroom kits that contain all the components needed for this type of project are available at most home improvement stores. There are several options for building DIY sunrooms, including screened and fully glazed versions.
There's no doubt that prefabricated sunrooms can transform the style of any home, but if you opt to build a sunroom, gear up to spend more. The prefab sunroom cost will be much lower than constructing a DIY one. This product comes in a kit and can be easily assembled at home.
Whenever you're planning to pick out a prefab sunroom on deck, make sure to consider the local building codes and weather requirements. Happily, these kits have control quality, are weather-resistant, and come in various sizes.
In this blog, we're going to talk about prefab sunroom types and the benefits of getting one.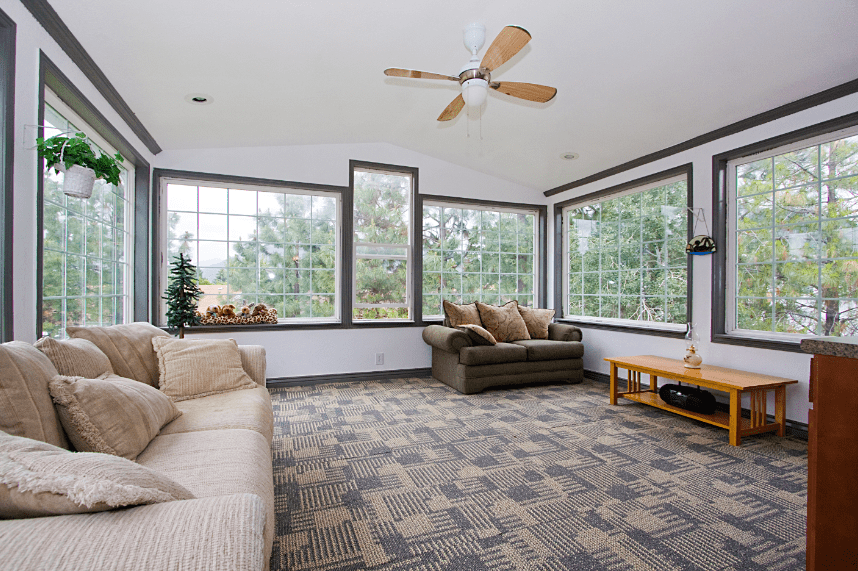 Types of sunrooms
It is the best option for homeowners on a tight budget. A screened sunroom has screen panels located over a knee and has a porch with mesh panels around. The porch is big and roomy.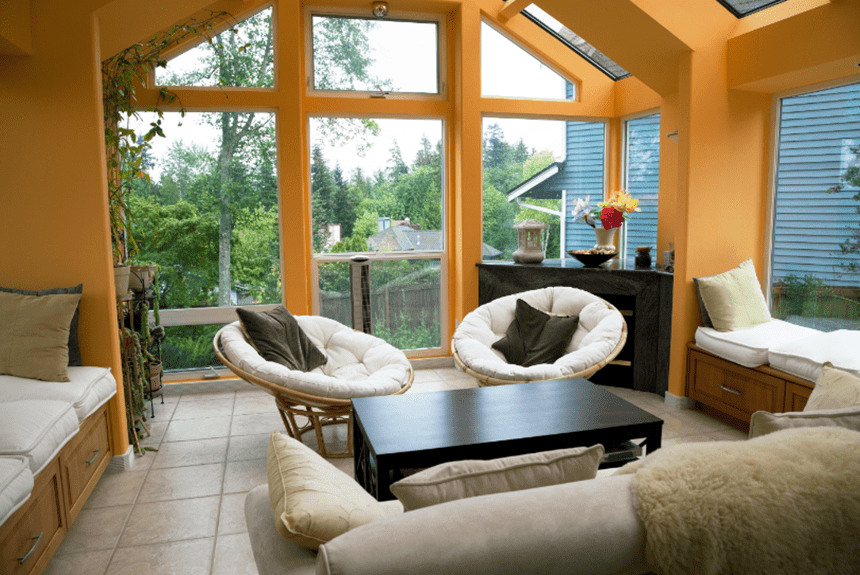 The problem with this type of sunroom is that it is lacking in a heating system. It doesn't have a heating system to regulate temperature, mainly in winter. So, when it is cold, you need to install a heater inside. A three-season prefab sunroom is, what its name suggests, a sunroom optimized for only three seasons, which are summer, fall, and summer.
This is the most advanced sunroom but also the most expensive. You don't need to buy a heating system or cooler to keep the room warm or cool inside, as it includes its own heater and cooler that does the job. Another advantage to four-season sunrooms is that they can house plants and oftentimes have a solid roof, which can be made of glass or another material that lets the sunlight in.
A four-season prefab sunroom tends to raise the electric bills because of the built-in heater and cooler. So, consider this feature before purchasing one.
Advantages of a Prefab Sunroom
Installing a sunroom has plenty of benefits. This structure adds value to your home. Below are 5 advantages of a prefab sunroom.
1. Increases Home Value
A prefab sunroom is not something you can install for a few peanuts; it is costly. But besides the cost, this addition definitely boosts the value of your home with its touch of luxury. Your house will have a higher price tag at the moment of putting it on offer. If you want more luxury and make your house a more expensive asset, this is unquestionably a good option.
2. Adds Extra Space
A prefabricated sunroom aims to make settings more spacious, so you can have more room to put away your accessories. Not only does it add space, but it is also a customizable design that can adapt to almost any pre-set home style. A prefabricated sunroom enables you to use and mix different decoration trends (if you want to).
3. The Opportunity to Have a Green Room
If you are a tree-hugger or simply want to have a lush filled with vegetation in your home, most probably, you need a prefab sunroom on deck. Thanks to the glass, a prefab sunroom can provide an insulating effect and work as a greenhouse. This is a solution for those who have plants or want to grow plants but do not have enough sunlight exposure for them to thrive.
A prefabricated sunroom will not only work as a greenhouse but also as a décor addition to rooms that are used for family reunions.
4. Office and work area renovation
A prefab sunroom addition can also be part of the decoration style of an office or work area. This trend is suited for reading areas. If you are used to studying out of your bedroom and would like to style a room where you can study, knit, or write, think about this decoration option. It will be like reading amidst nature.
5. New Family Room
As mentioned above, a prefab sunroom can be an excellent family room, especially if you add a TV or a music system controlled by an app. And don't worry about the temperature and sunlight exposure. A prefab sunroom guarantees a naturally regulated temperature on the hottest and sunniest days.
Why Choose a Prefab Sunroom
A prefab sunroom will help you change the way your home interiors look. There is an array of prefab sunroom options,  but you can opt for the DIY choice. This means you can tailor the prefab sunroom to your needs. On top of that, the market is also full of stylish and practical prefab sunroom alternatives.
Anyway, feel free to put one of these kits if you have some DIY skills. A sunroom is practical, but building one can be really complicated and time-consuming. Hence, it is best to buy a prefab kit. It will help you save time and money.