4 Types of Cladding Tiles for Renovating Floors and Walls
Cladding tiles are thin flat pieces made of clay, silica, fluxes, dyes, and other raw materials. They are generally used as floor coverings and wall and façade coverings.
The clays used in the composition of the support can be red-fired or white-fired. Cladding tiles for floors and walls are waterproof ceramic pieces that are normally made up of clayey support and a vitreous coating called ceramic enamel. Cladding tiles are used for the interior lining.
Cladding tiles are also ceramic pieces that are normally made up of clayey support and a vitreous coating: ceramic enamel, which makes them waterproof on their visible face.
But the back of the tile, also known as "biscuit", is porous, which translates into a water absorption of more than 10% so that the adhesive can penetrate through the pores. Therefore, this porosity is what sets ceramic tiles apart from stone and porcelain tiles.
1. Stone cladding tiles
The first known constructions were made of stone. Now, we've paved and covered innumerable buildings with stone throughout our history.
Today, we continue to use stone cladding tiles in many of our constructions, which is why stone-imitation tiles are not usually missing in any renovation work. There are stone cladding tiles for both interior and exterior floors and also stone cladding for walls.
Undoubtedly, these cladding tiles will be perfect for any renovation or construction of your office or home. These cladding tiles are intended for paving your floors. Although they may seem cheap, they are quality products. Added to that, they can be found in a variety of formats.
2. Brick cladding tiles
Brick cladding tiles continue to be part of the preferred coverings by a large group of customers who are looking for the reflection of an urban or rustic environment.
At first, these cladding tiles were seen as humble clay bricks, which became an essential element in most home renovation works. Their popularity went up eventually. Now, these cladding tiles are a decorative element.
On the other hand, these cladding tiles keep a very marked classic style that offers a wide variety of finishes and formats, giving the spaces a personal and very differentiating character compared to other smooth-cut tiles.
Some of the most popular brick cladding tiles are:
Old Caravista: they are cladding tiles with a glossy finish in a rectangular format that imitates the brick with a worn and old touch.
Caravista: these cladding tiles are preferred by many homeowners. They come in various finishing colors, which create an incredible finish on walls and floors, both indoors and outdoors.
Madrazo: 7×28 porcelain tile perfect to form a custom set, the perfect "brick" to create your own composition with the option of creating brick murals in various colors.
3. Cladding tiles for exterior walls
You can clad the exterior walls with tiles, as well. Mediterranean-style tiles can replicate Mediterranean walls and the wishes of customers who have never seen Mediterranean architecture personally.
Cladding tiles for exterior walls are intended for interior wall coverings such as bathrooms, kitchens, offices, or workplaces. The reason for using these cladding tiles in these places is their high water absorption rate.
Exterior ceramic is the most frequently preferred exterior cladding solution today. Cladding tiles for exterior walls are produced in the desired color and pattern on request. Plus, they provide resistance, elegance, and insulation to buildings. Ceramic models are available in very different designs and are used for the exterior cladding of buildings.
On top of that, these ceramics add an aesthetic elegance and are an insulating material. They are becoming popular day by day, creating new designs on the exterior claddings of buildings.
They are basically produced in qualities close to the ceramics that clad the walls and floors of many homes. Yet the glaze can be different. The glaze is what makes these tiles more resistant.
When looking for custom cladding tiles, you can also ask for the same cladding tile patterns and install them on both the interior and exterior surfaces.
4. Porcelain cladding
Porcelain cladding tiles are manufactured at high temperatures in an oven. These cladding tiles may or may not be vitrified, but they are always exposed to high temperatures during the process, which makes them very hard and usually impermeable or highly resistant to liquid stains. Ceramic and porcelain cladding tiles come in a wide range of colors, textures, and shapes often patterned similarly to natural stone surfaces. These pieces generally require less maintenance than most natural stone surfaces.
While the surface of most porcelain and ceramic tile does not require sealing, sometimes a thin coat of sealer is required to fill the micropores on the tile surface. However, the joints are usually very porous and made of a cement-based material.
For this reason, the joints of these cladding tiles will need proper sealing and maintenance to prevent staining and discoloration. There is a wide variety of sealants available, so choose the one that suits your specific needs. Impregnating sealants get into joints and provide protection against water and oil stains. Today, the best way to protect grout is by using a fluorochemical-based sealer.
Installation place
The first thing you should think about when choosing the type of cladding tiles is the installation place. Are you planning to coat the walls of your kitchen or bathroom? Think about it.
It is not the same to think about tiles for a kitchen as for a terrace or pavement for areas with a lot of traffic, such as corridors or dining rooms.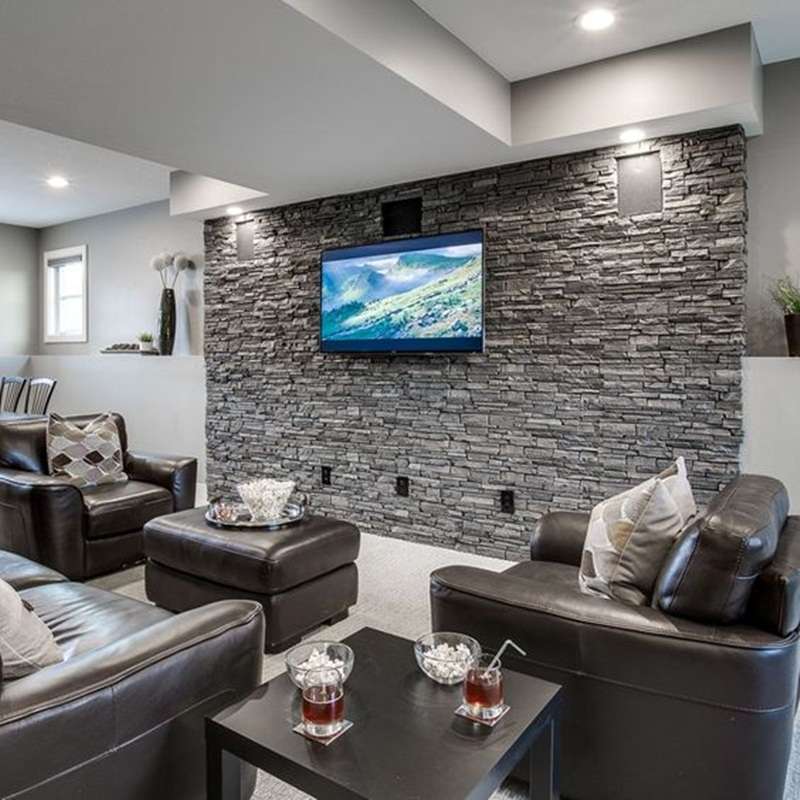 Consider other details…
The most important thing is that the tiles meet the criteria of flatness and orthogonality, so they can adapt well to the space without giving up a design that you like. It is also important that the installation process be meticulous and perfect, since the ceramic. They must be laid in a proper way, otherwise, they will come off rapidly.
Last but not least, thanks to their extraordinary technical and production characteristics, white cladding tiles offer exceptional advantages in terms of health, application and use, ease of cleaning, maintenance, and environmental sustainability, making them the safest solution for all types of walls in the residential, commercial and public architecture.