Should You Hire an Apartment Interior Designer?
Roughly 17% of people hire interior designers to help them decorate their homes. With so many more people working remotely and spending time in their apartments or houses, this number may keep rising.
If your home is looking unfinished or you'd like to add your personal style to its decor, hiring an apartment interior designer is a great way to turn your vision into reality.
Still feeling unsure about whether you should hire an interior designer? Here's why we think it's a good idea.
What Does an Interior Designer Do?
An interior designer creates plans for decorating rooms so that they're aesthetically pleasing, as well as functional and safe.
If you work with an interior designer, they'll take into consideration your goals for the interior you'd like help with and come up with ideas for how to transform that room into what you're envisioning. They'll help you every step of the way, including finding furniture options, fabric swatches, and the perfect accessories.
Reasons to Hire an Apartment Interior Designer
You might be on the fence about hiring an apartment decorator. What exactly can they do for you that will make the investment worth it?
Here are a few reasons why you might want to hire an interior designer.
You might be saying, "but an interior decorator costs money," and you're right. Even though you're spending in the beginning, you'll likely end up saving money in the long run.
Not only will an apartment decorator help you avoid expensive mistakes you might have made on your own, they'll lead you to amazing discounts you otherwise wouldn't have gotten.
You Need a Professional's Opinion
Maybe you have a few ideas you like, but you're not sure how to pull them all together without your apartment looking mismatched.
This is where an interior design firm can be beneficial. They'll get a feel for your personal style and help you design a room that feels authentic and cohesive. They'll also be there to answer any of your design-specific questions.
Interior design services aren't just for helping you plan out your apartment decor. They're also for helping you turn that plan into a furniture-filled reality.
An interior designer often has a long list of contacts and connections in the design industry. This means if you hire them, you'll have access to discounts and one-of-a-kind items you never even knew about.
You Don't Have Time to Decorate It Yourself
Let's face it: decorating a room (we're talking finishing touches and all) can take months, and if you're decorating multiple rooms, even longer.
While deciding how you want your rooms to look can be fun, it can also be stressful. If you don't have the spare time to dedicate to interior designing like you'd wish, hiring someone to do it for you can make the process (and your workload!) a lot easier.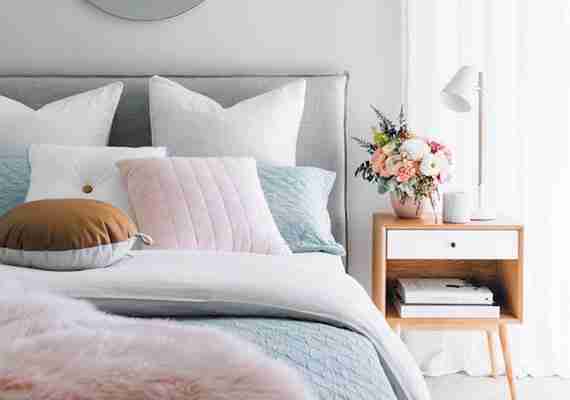 Make Your Apartment Feel Like Home
Whether you're going for traditional decor or modern vibes, an apartment interior designer can help you reach your design dreams. By hiring someone to guide you through apartment decorating, you can get access to great deals and professional advice while saving money in the process.
Ready for more design inspiration? Check out our Design + Decor section.