Top 5 Bathroom Cleaning Hacks
One of my biggest pet peeves is a dirty bathroom. I literally cannot deal with the tinniest stain in my bathroom! But cleaning the bathroom is nowhere near fun as the stains are usually tougher to remove and it takes so much time and energy to clean.
It is important to always keep your bathroom clean because if you leave it messy, you'll be rewarded with mold and mildew, not to mention disease-causing bacteria and viruses that will begin to develop posing a great risk your health and to those around you.
I know bathroom cleaning can be a tedious chore, but don't fret! There are so many hacks that make the job easier. To help lighten your housework load, we've compiled the best bathroom cleaning hacks that will definitely help you clean your bathroom like a pro.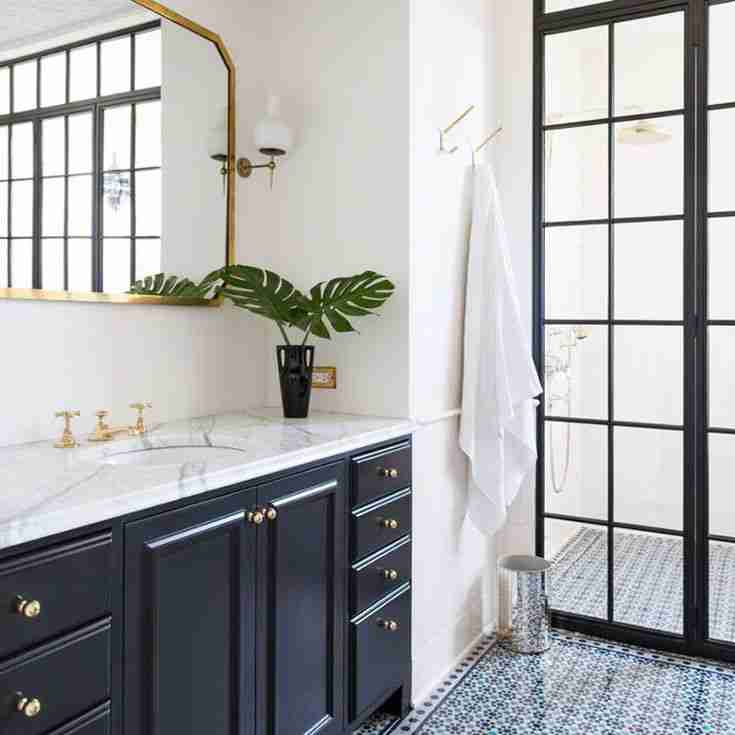 Image Source: My Domaine
#Hack 1: Clean and de-mist your mirrors with shaving foam
This might sound weird, but it really works. Applying shaving foam on your mirror is a great way to stop them from fogging up when your bathroom gets steamy. This is quick and easy to do, just spay some shaving foam on the surface of your bathroom mirror, then use a paper towel to wipe it off, and marvel at the results.
You'll have a shiny steam-free mirror. The residue from the shaving cream will stop the mirror from misting up further. Thus, doing this will keep your bathroom mirror steam-free for several weeks.
#Hack 2: Give your windows a speedy shine with vinegar
One of the many uses of distilled or white vinegar is for cleaning. This is one of the most common and effective household cleaning items everyone should have, and it is especially great for your bathroom window. If you want a good clean window without streaks, then this is what you need.
Using baking soda and vinegar on your bathroom window tracks will help prevent it from smearing dust and dirt. Simply, mix two cups of water, ½ teaspoon of washing detergent, and ¼ cup white vinegar (apple cider vinegar can also be used) in a large bowl. Put this mixture in a small spray bottle and apply it to your bathroom window. Spray the window surfaces, and use a lint-free towel to polish them off.
#Hack 3: Soak your showerhead
If you're looking for an effective and brilliant method of removing limescale and soap scum from your shower head, you've found the right one. It is simple! Soak your showerhead overnight and you'll be amazed at the results. To do this, fill a plastic food bag with white vinegar, and a few drops of lemon essential oil.
Place the showerhead in the bag and use a rubber or elastic band to secure it. Let it soak overnight. The following morning, all you have to do is to remove the plastic bag and wipe your shower head clean. You can do this for your faucets as well.
#Hack 5: Clean your bathtub faucets grapefruit and salt
This is one of the oldest tricks in the book and it is natural and chemical-free. We know lemons and vinegar and great for clean, but grapefruit and salts are the perfect duo that will make your bathroom sparkly and fresh. It is quite easy too! What you'll need are coarse kosher salt and a grapefruit.
Cut the grapefruit in two with a knife, sprinkle a generous amount of salt on the grapefruit (one half at a time). Then, use this to scrub around your faucet (this can be also used on your shower and tub). After scrubbing, simply rinse away the juice and pulpy bits. Not only would this whiten the surfaces, but it will also leave your bathroom smelling fresh.